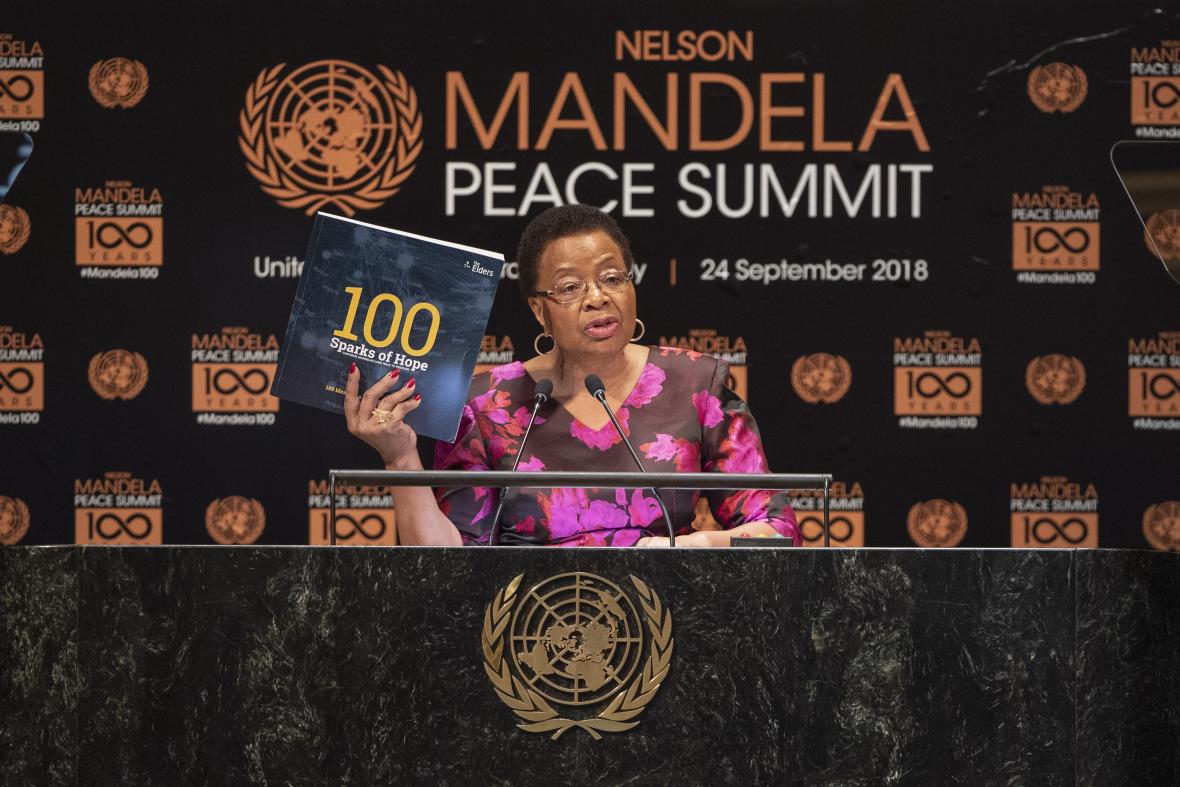 The Elders chose to honour the 100th anniversary of their founder Nelson Mandela by celebrating 100 Sparks of Hope as part of the #WalkTogether movement.
These Sparks of Hope are grassroots organisations that embody the change The Elders want to see in the world. Each one tells an inspirational story of how incredible people across the globe are working for peace, health, justice and equality.
On the 24th September, at the UN General Assembly's Nelson Mandela Peace Summit, Graça Machel spoke about the 100 Sparks of Hope to world leaders presenting the book with the inspirational stories and the ideas for a freer, fairer world that they represent. Together these organisations have come to represent the power of grassroots leadership to spark real hope in the world.
"This compendium highlights the moral courage and leadership of change agents across the world, and I hope you will take inspiration from their work to accelerate social transformation."
‍
Graça Machel - Elder