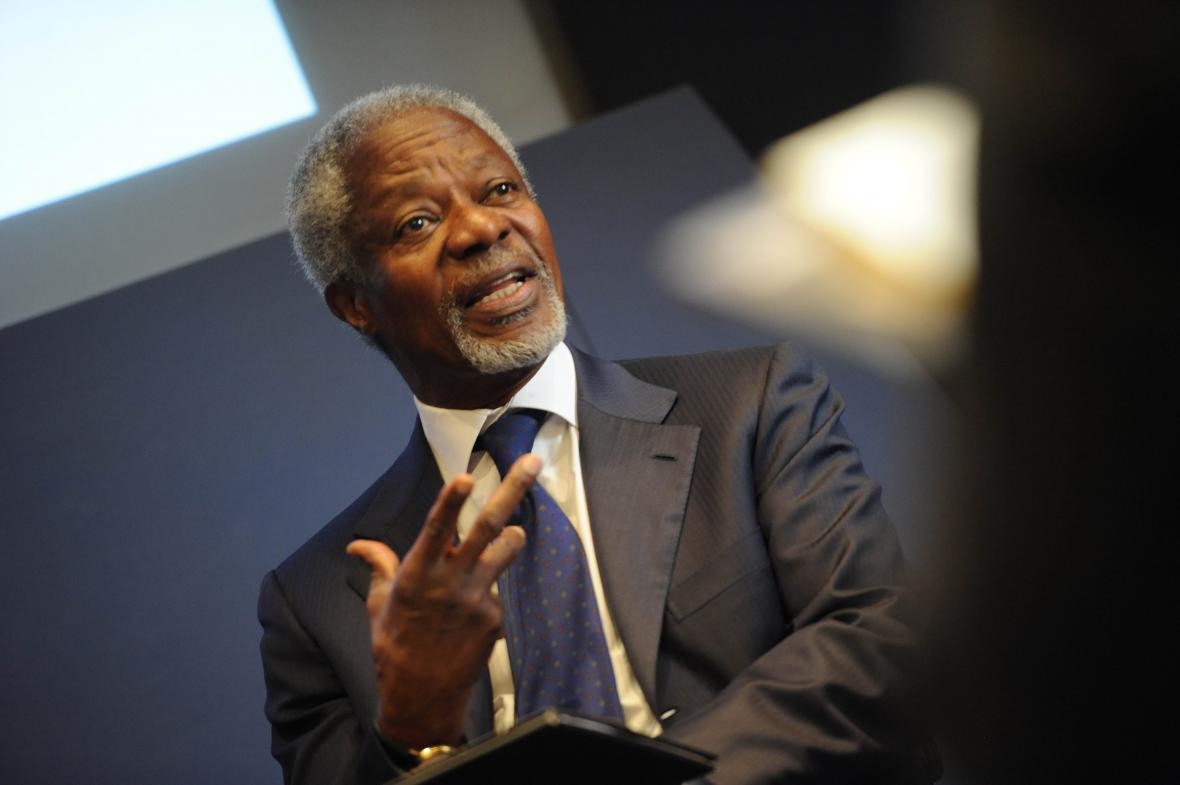 Reflecting on the events of the past year, Kofi Annan calls on our current generation of leaders to show conviction to achieve positive change for in 2016.
"The best lack all conviction, while the worst are full of passionate intensity."
- W.B. Yeats
Throughout 2015, war, instability and a lack of responsible governance across a swathe of countries from sub-Saharan Africa to the Middle East has forced over a million people to flee and risk their lives in perilous crossings to Europe.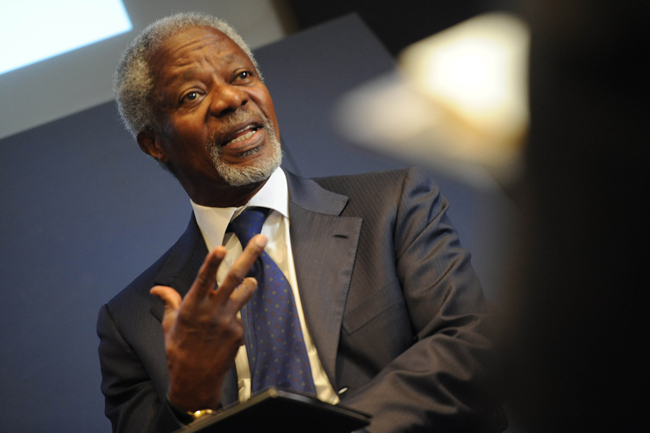 Kofi Annan. Photo: Simon Wilkinson/SWpix.com
As an African, it grieves me that my own continent is the locus of so many conflicts and tensions. From political violence in Burundi to sectarian slaughter in Central African Republic, too much innocent blood is being shed because leaders are unable or unwilling to set aside personal agendas for the good of their people.
Across Africa, this is compounded by a worrying trend towards authoritarianism, a disregard for constitutional law and the persistent blight of corruption. Small wonder people leave to seek a better life abroad – but this means their societies struggle to take advantage of the clear potential for future growth and prosperity afforded by clean energy, sustainable agriculture and digital technologies.
Regardless of why they leave, all refugees and migrants are entitled to be treated with dignity in accordance with international law. This has not always been the case in 2015. The lack so far of a comprehensive and fair asylum and migration policy across the European Union has compounded refugees' misery, leaving many in legal limbo, destitution or detention without hope for the future.
"2016 will be a year heavy with its own centennial commemorations of conflict and division...but it is our collective challenge to look to the future, abjure historical recriminations and determine policies that uphold social and economic justice for all."
At the same time, the unprecedented levels of migration have prompted some ugly reactions in Europe itself. This is not to dismiss the positive leadership shown by, for example, German Chancellor Angela Merkel, or the countless acts of humanitarian kindness from ordinary citizens across the continent. But extremist and xenophobic political forces always exploit such moments to peddle their doctrines of hate and intolerance, especially when Europe's economy remains weak and unemployment levels high. These voices can and must be defeated. What is truly irresponsible is the intemperate rhetoric of "swarms" and "hordes" by ostensibly moderate politicians.
It is particularly alarming that the mature societies of Western Europe and the United States appear just as vulnerable to these siren songs as more recent democratic states. Now more than ever, leaders must show responsible judgement and respect for human rights and ethical values, rather than reaching for scapegoats and short-term solutions.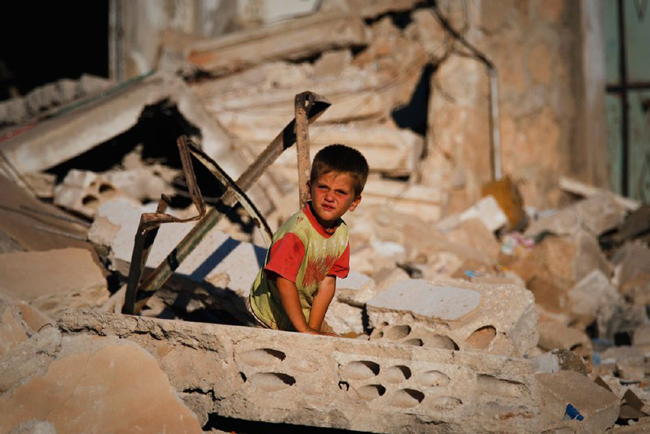 A child amongst the rubble in Idlib.
Photo: Freedom House | Flickr
However, Yeats's prism of "mere anarchy loosed upon the world" is only one way to view the last twelve months. We should also recall the substantial progress and successes secured in the international arena towards a fairer and freer world.
The Paris Agreement on climate change following the COP 21 summit in December is a clear example. Politicians, businesses and civil society groups have all acknowledged their responsibilities and the deal has rightly been acclaimed as a success for France's diplomats and the tireless chair of the UN Framework Convention on Climate Change, Christiana Figueres. Yet citizens have their own responsibilities too; they are the ones who will need to hold their leaders to account against the targets they have set themselves.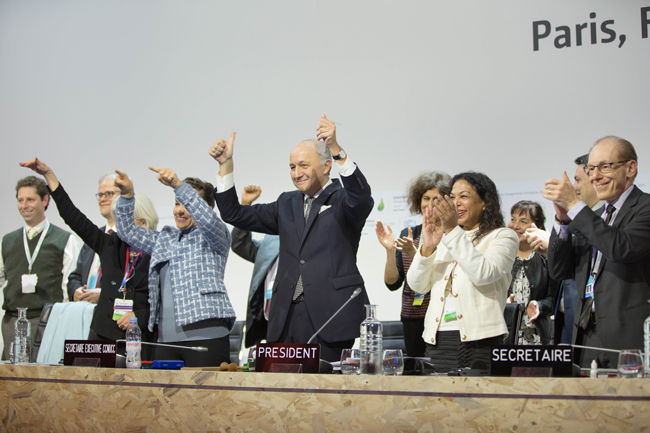 Celebrating the successful conclusion of the climate summit in Paris.
Photo: UNClimate | Flickr
The same applies to the new Sustainable Development Goals which were agreed at the United Nations in September 2015. Building on the accomplishments of the Millennium Development Goals, they now place sustainability at the heart of the development agenda. Securing a global shift towards a truly sustainable economic model that protects rights and habitats is no mean feat. The adoption of the SDGs shows that national governments can see beyond their own borders – as with Paris, the challenge will be to ensure their full and fair implementation.
The Iran nuclear deal and the rapprochement between the United States and Cuba also both show that patient diplomacy and responsible leadership can yield results, even when faced with the most intractable of conflicts.
2016 will be a year heavy with its own centennial commemorations of conflict and division, from Dublin and the Somme to Mark Sykes and François Georges-Picot drawing a line in the desert sand. But it is our collective challenge to look to the future, abjure historical recriminations and determine policies that uphold social and economic justice for all.
My fellow Elders and I will strive this year to prove Yeats wrong, and show our own "passionate intensity" to secure a better world. The current generation of leaders at the international, regional and national level must also step up and show they have the conviction to achieve positive change, heeding Nelson Mandela's call to always "support courage where there is fear".