Walking towards justice for all
Hina Jilani and Mary Robinson joined civil society, justice defenders and activists in Buenos Aires in February, to demand greater action to tip the scales towards justice for all as part of our Walk Together campaign.
Walk Together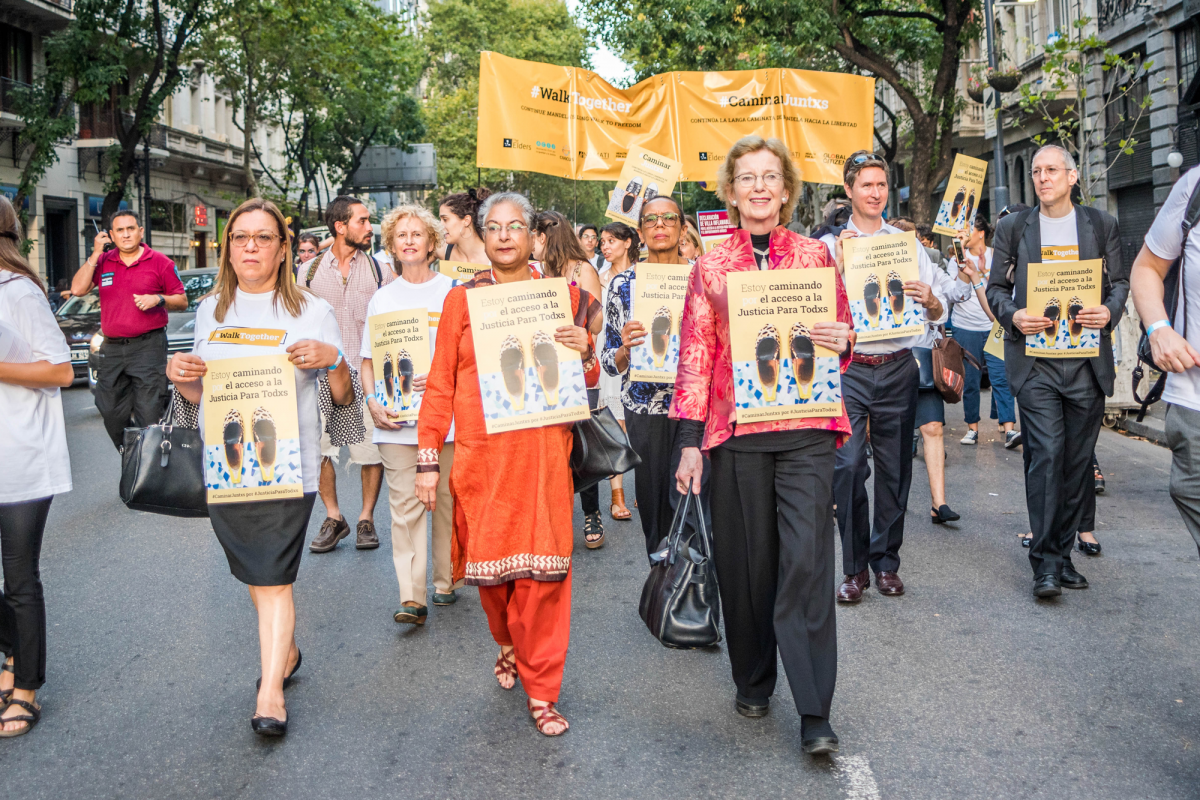 Fighting inequality
In April, the Elders joined young leaders and activists from around the world for an invigorating discussion on economic imbalances, intergenerational inequality and gender discrimination at the London School of Economics (LSE).
Walk Together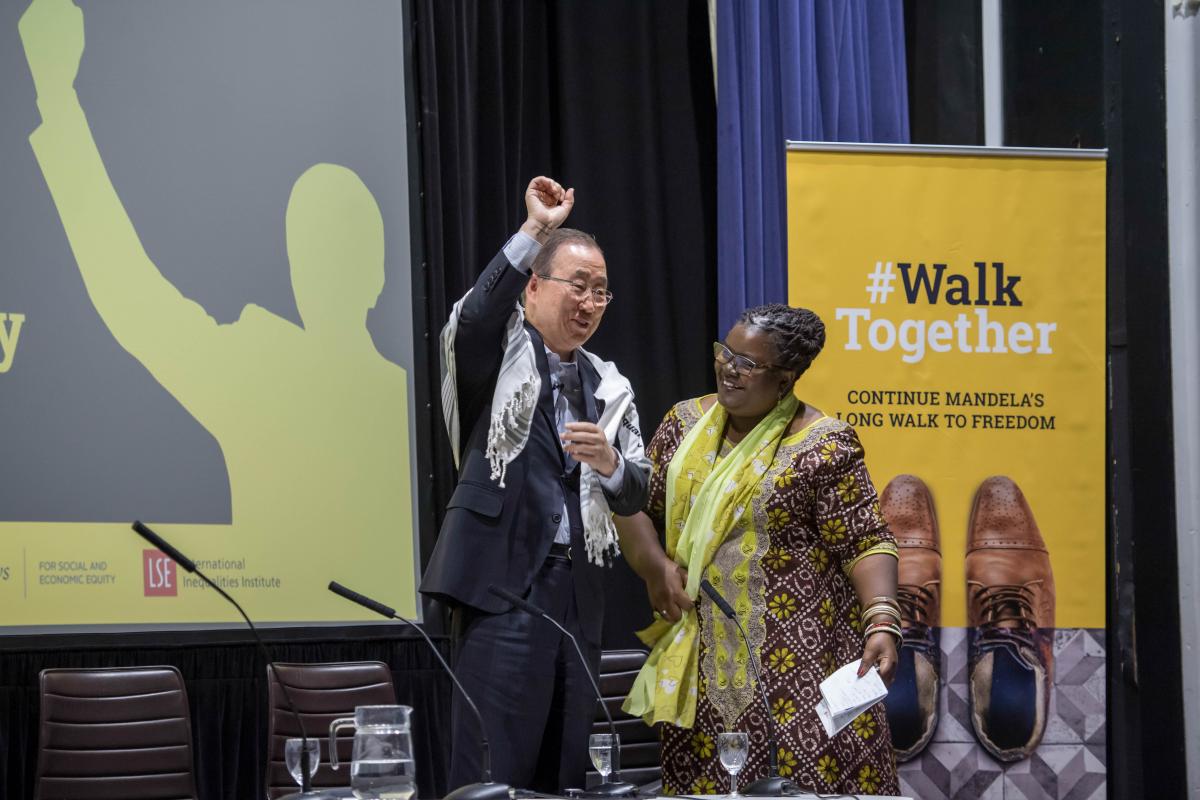 Meeting Kuwaiti leadership
On their first official visit to Kuwait in June, The Elders commended the Kuwaiti leadership for prioritising peaceful and political processes to address regional problems, including conflicts in Yemen, Syria and Palestine.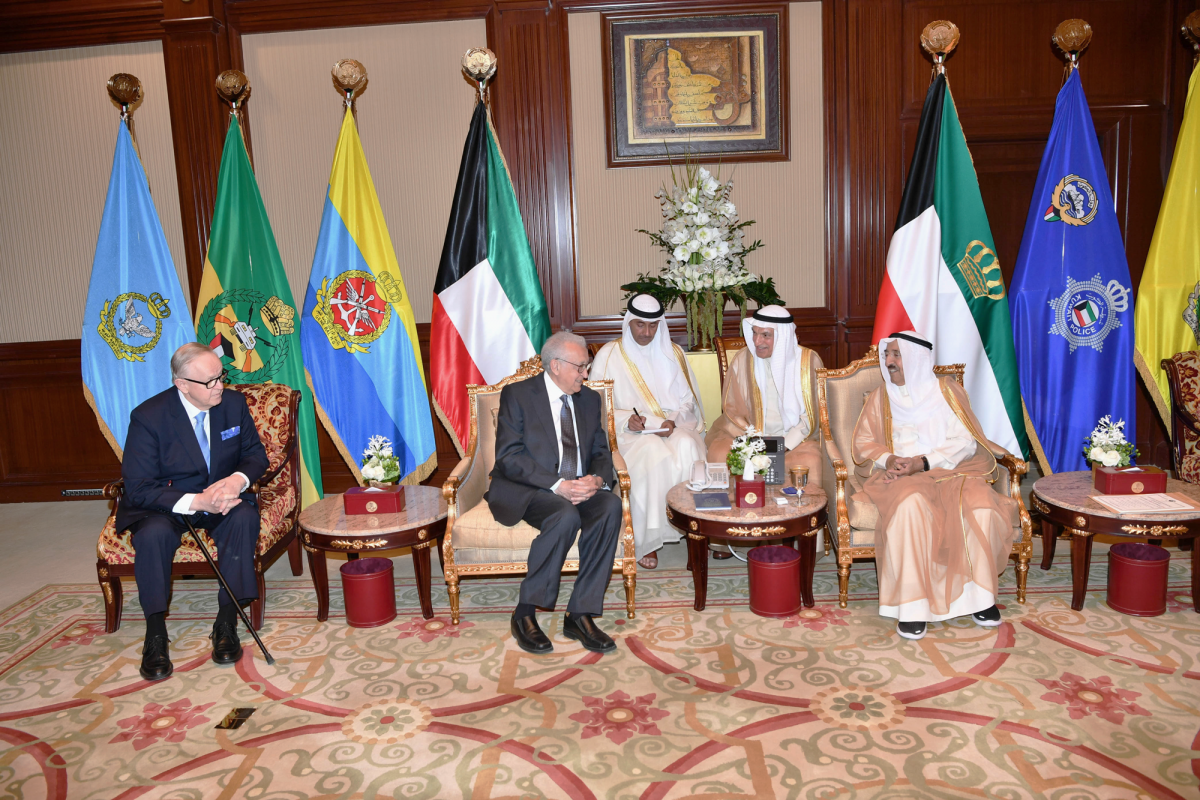 Sparking hope on Mandela Day
The Elders marked 100 years since the birth of their founder, Nelson Mandela with several events in Johannesburg in July 2018. Mary Robinson joined representatives from several Spark of Hope organisations, 100 of which were celebrated by the WalkTogether campaign throughout the year.
Walk Together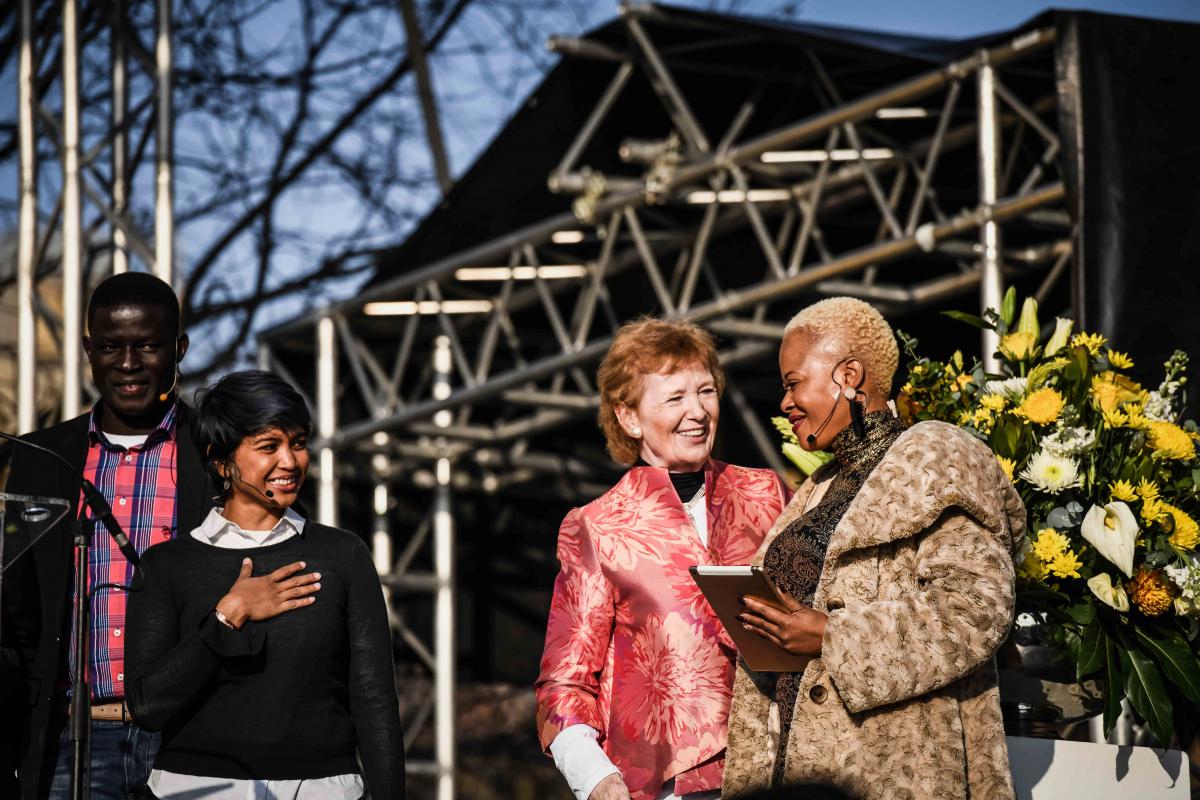 Continuing Mandela's legacy
"Millions of people are alive today who were not even born when Mandela walked out of prison a free man. What is remarkable, and what gives me hope for the future, is how his life and legacy continue to inspire these younger generations." – Graça Machel spoke on Mandela Day in July in Johannesburg, South Africa during the culmination of The Elders' year long Walk Together campaign.
Walk Together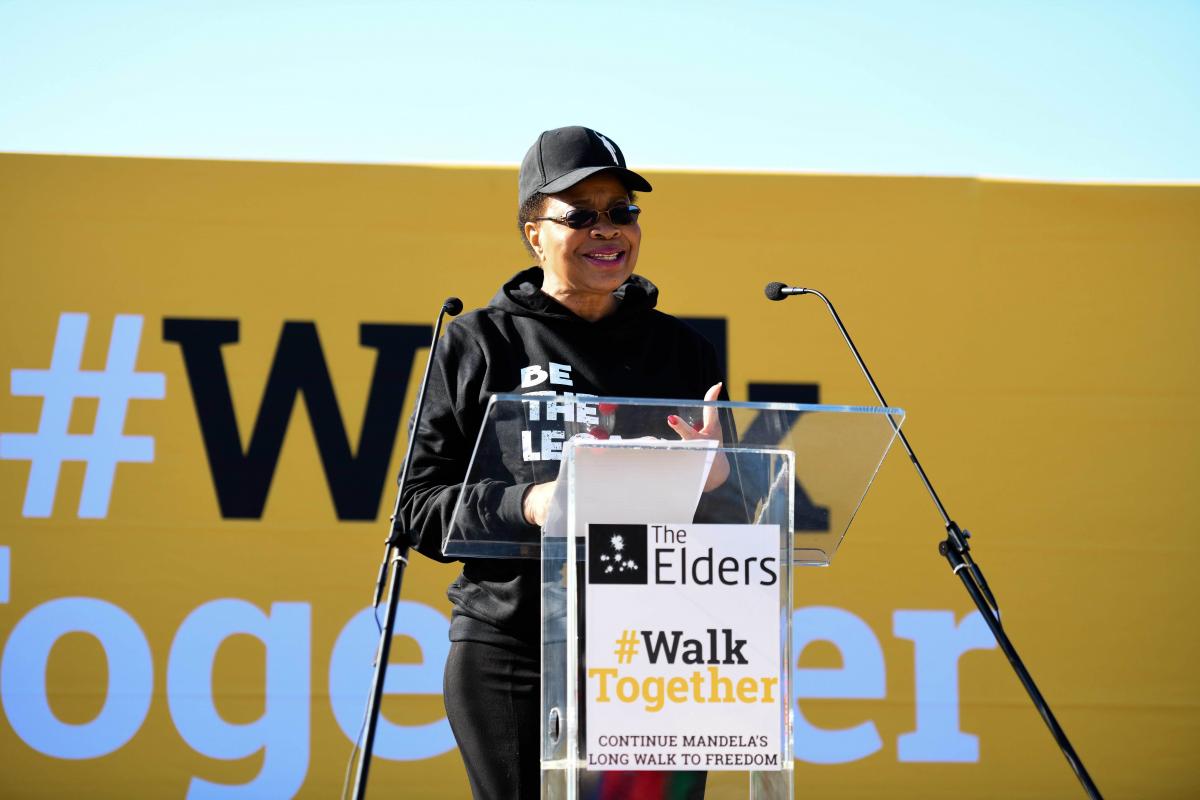 Supporting free and fair elections
Prior to Zimbabwe's elections in July this year, Kofi Annan, Lakhdar Brahimi and Mary Robinson visited Harare to support all actors working for free, fair and transparent elections, an inclusive transition and a brighter future for the country. During the visit they met with political leaders, the Zimbabwe Electoral Commission, the diplomatic community, civil society representatives and media.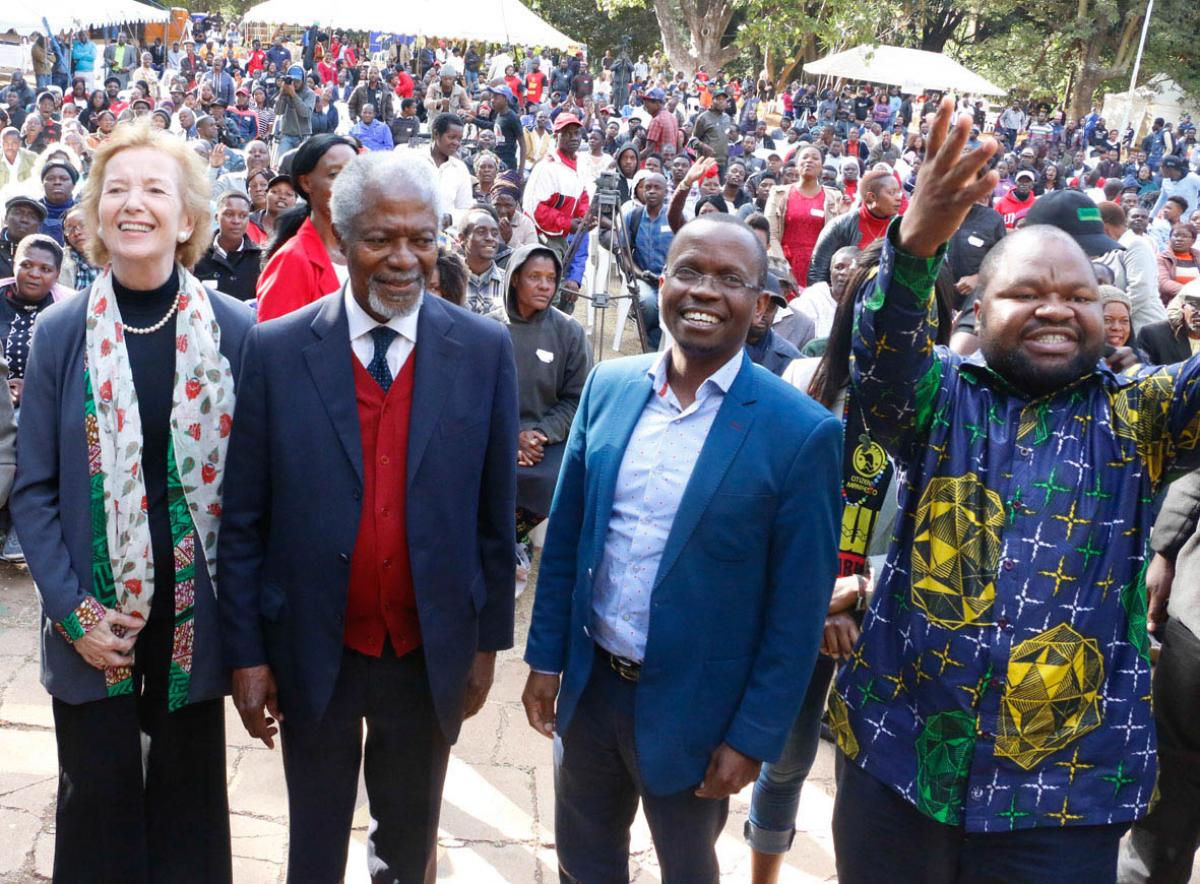 Remembering Kofi Annan
In August, the Elders were shocked and deeply saddened at the passing of their Chair Kofi Annan. "Throughout his life, Kofi worked unceasingly to improve the lives of millions of people around the world. While we mourn his passing today, we resolve as Elders to continue to uphold his values and legacy into the future". – Gro Harlem Brundtland.
AFP/Joel Saget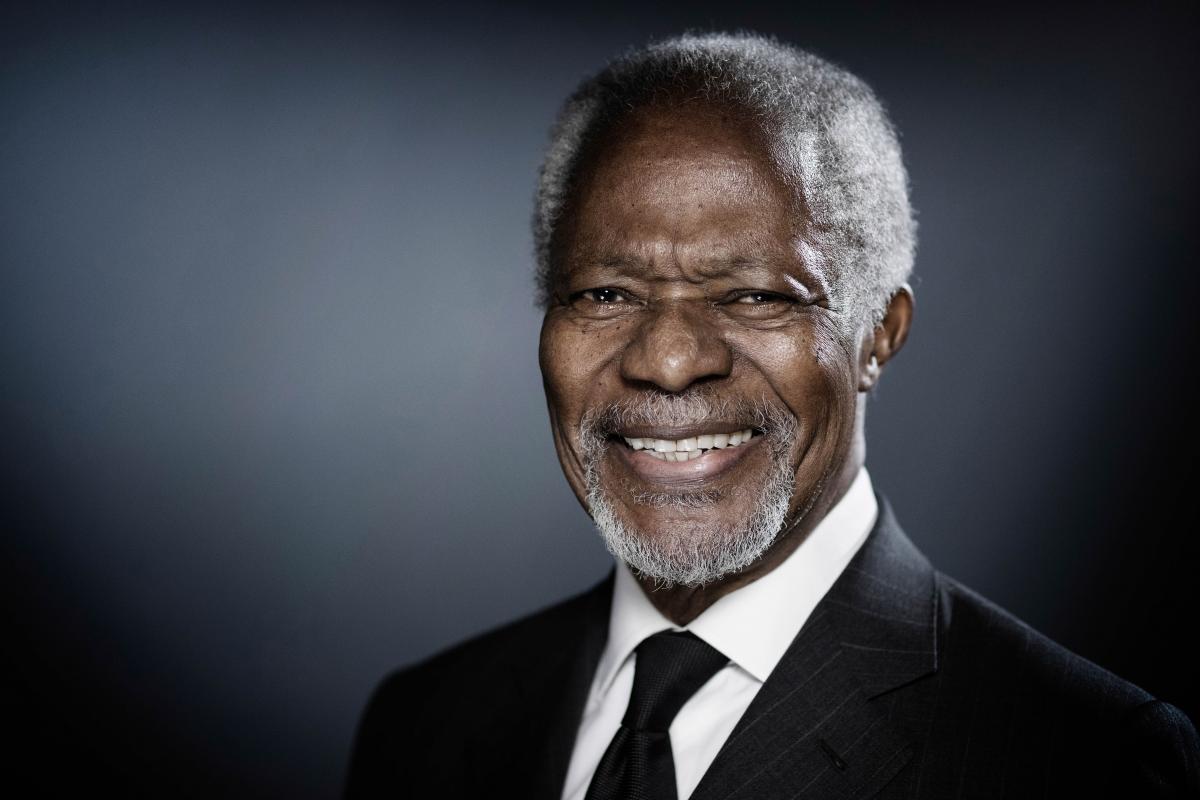 Supporting health for all in India
Gro Harlem Brundtland and Ban Ki-moon travelled to India in September to encourage progress towards Universal Healthcare in the country. They visited several health centres including a Mohalla clinic in Delhi state.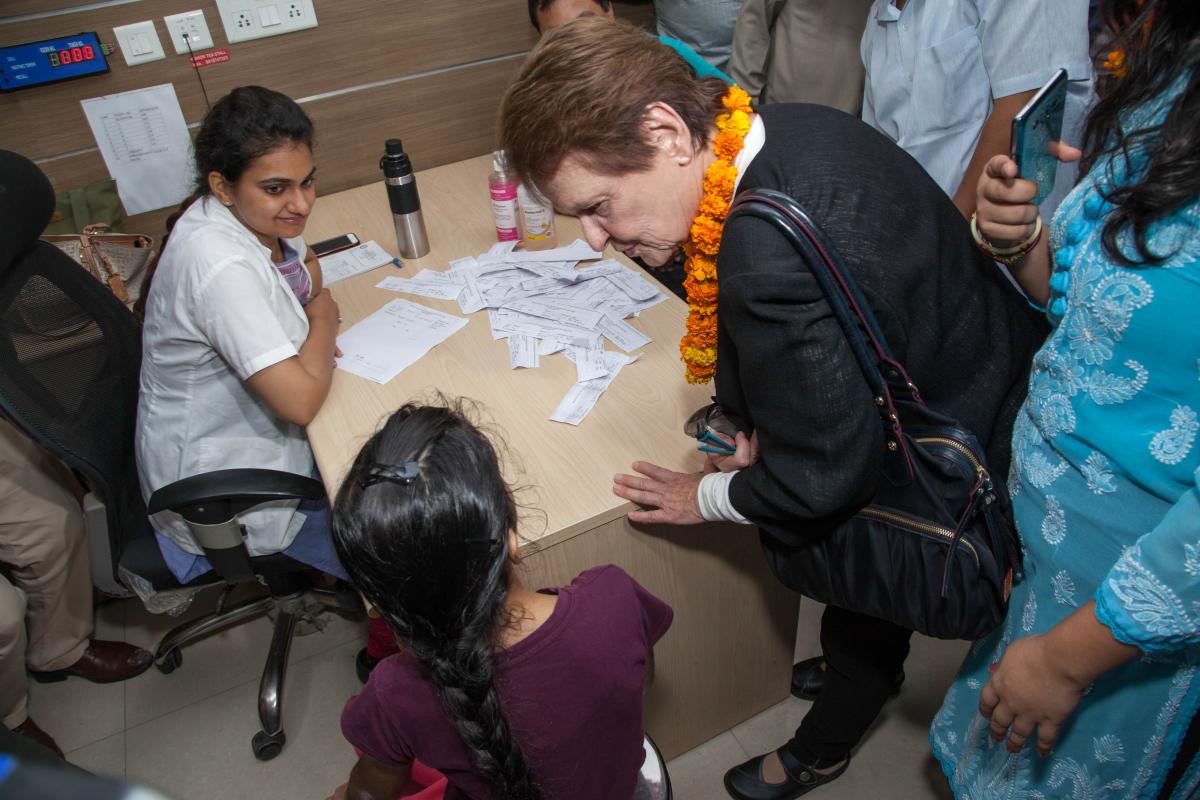 Encouraging momentum on climate and health in California
In September, Ban Ki-moon, Ricardo Lagos and Mary Robinson took part in a series of events on climate change and access to healthcare in California. Delivering a keynote speech on California's journey to achieving Universal Health Coverage, Ban Ki-moon praised the state's progressive leadership and urged further ambition to an audience of academics, medical professionals, policy-makers and activists.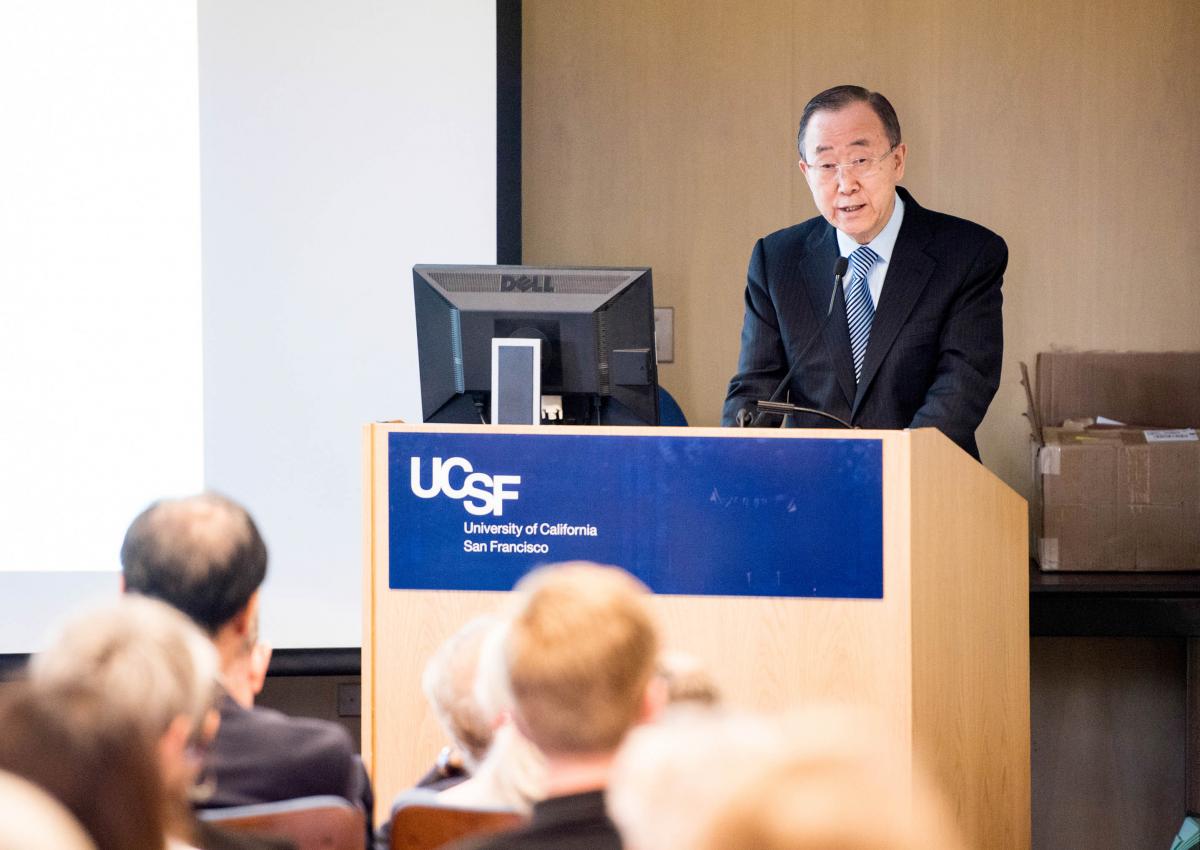 100 ideas for a freer, fairer world
Addressing the Nelson Mandela Peace Summit at the 73rd UN General Assembly in New York in September, Graça Machel presented the 100 ideas for a Freer, Fairer World grounded in the work of 100 Sparks of Hope.
UN Photo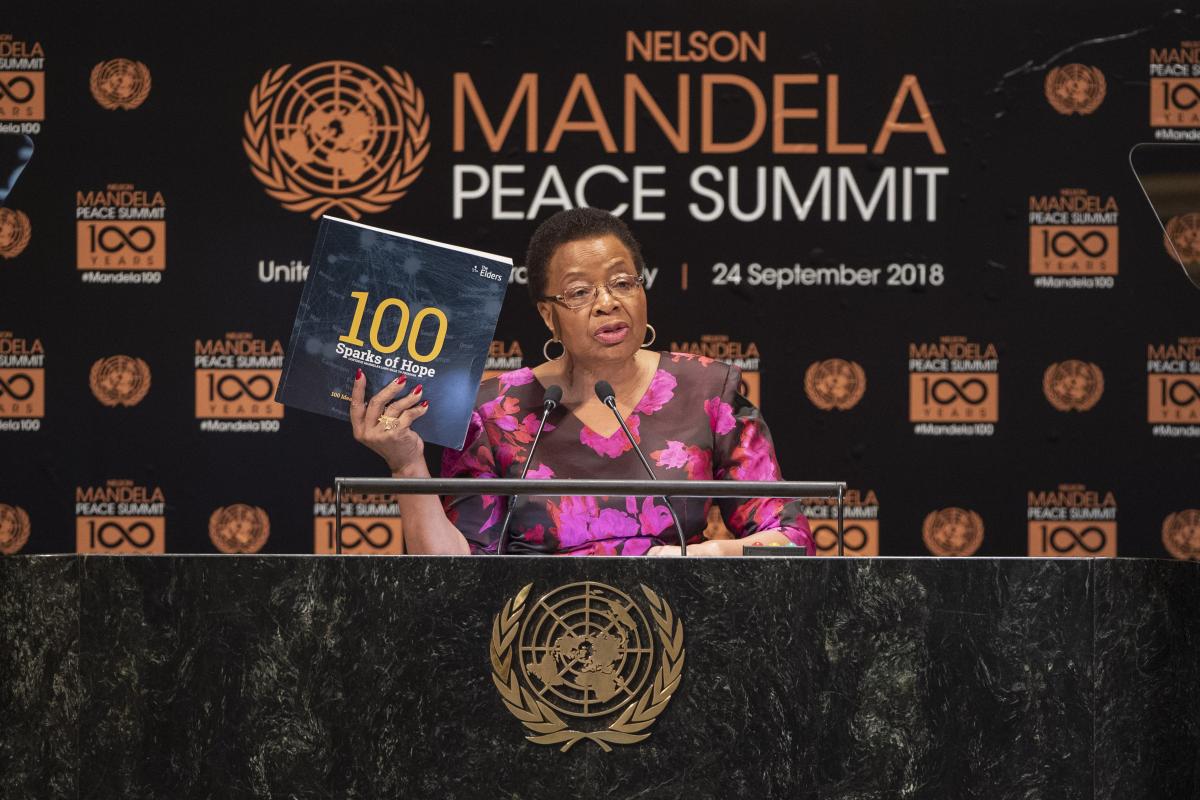 Standing up for human rights
To mark the 70th anniversary of the Universal Declaration of Human Rights, The Elders joined together with the British Council and SOAS in October to debate the future of human rights and ethical leadership.
British Council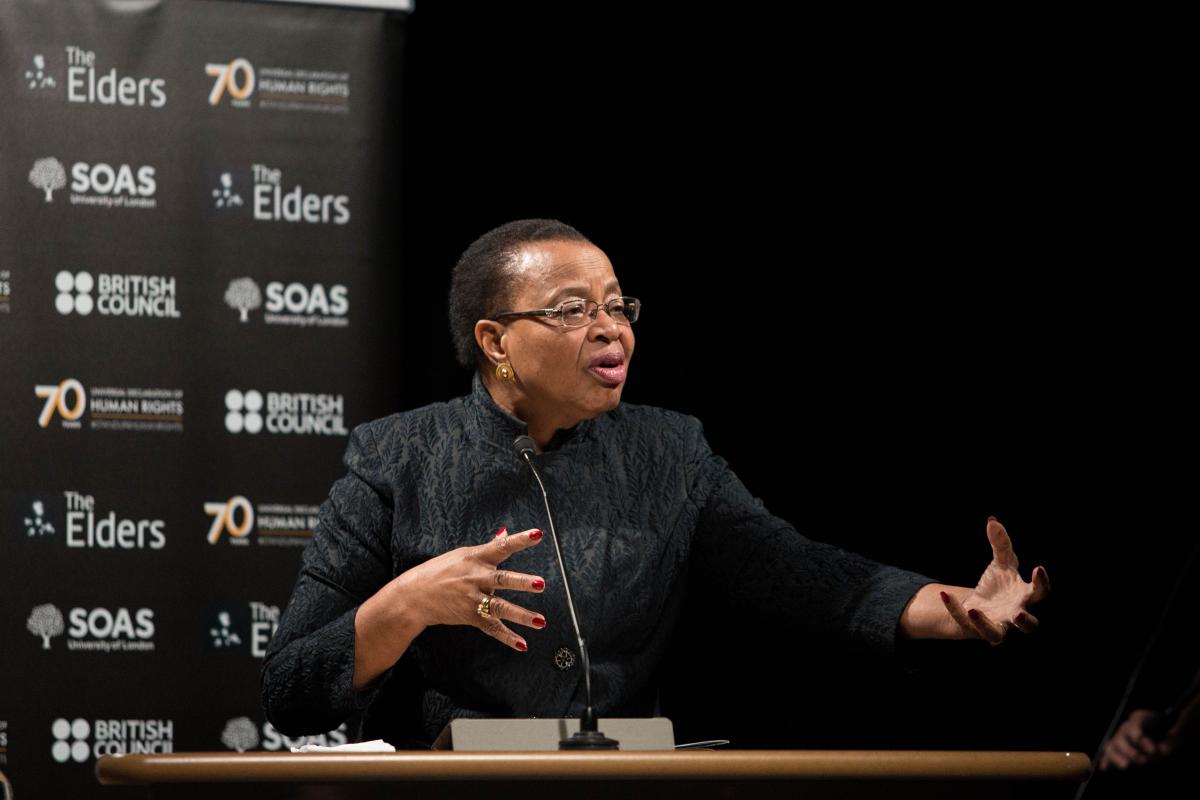 Mary Robinson named new Chair
Following The Elders' October board meeting in London, Mary Robinson was appointed as the new Chair of The Elders. Ban Ki-moon and Graça Machel were named as co-chairs.
Paul Grover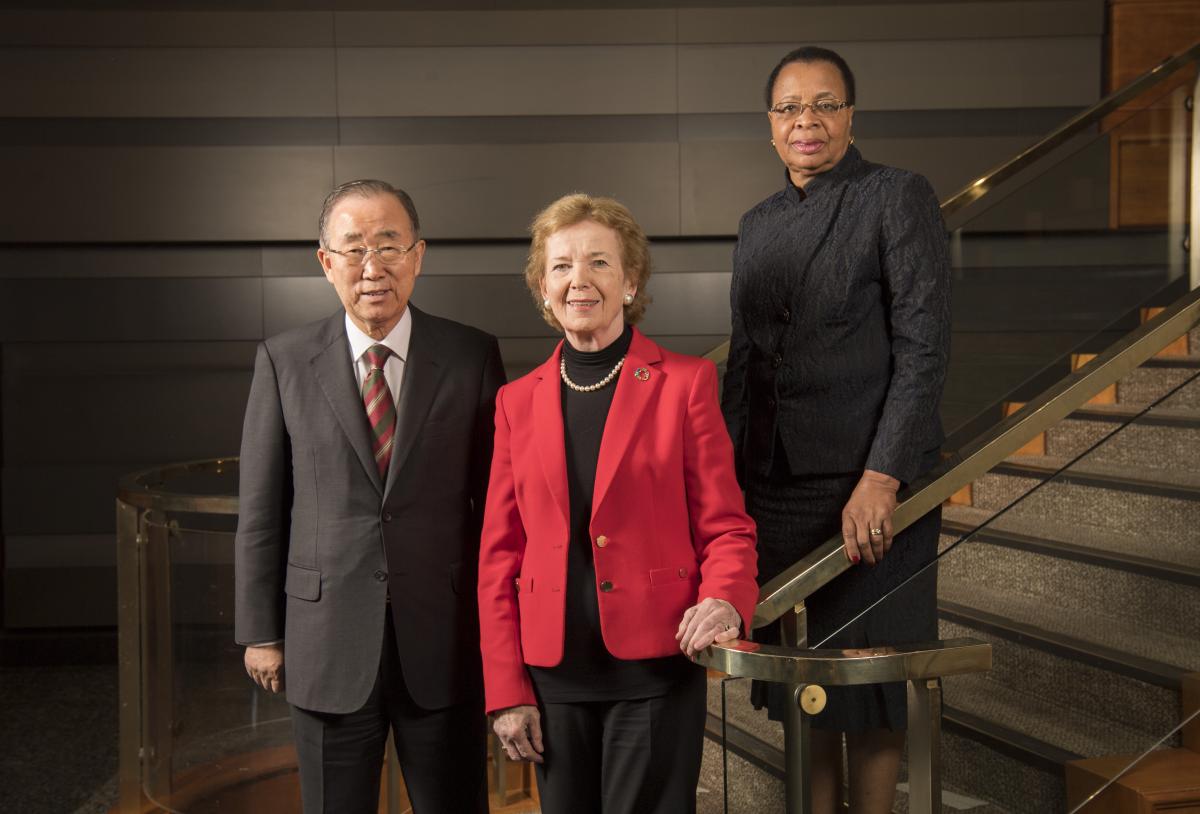 Making migration work for all
Mary Robinson took part in the Intergovernmental Conference on the Global Compact for Migration in Marrakech in December. The Elders welcomed the signing of the Global Compact and congratulated UN Secretary-General António Guterres, and Louise Arbour, the UN Secretary-General's Special Representative for Migration, for their careful stewardship of the Compact process.
UN Photo/Sebastien Di Silvesto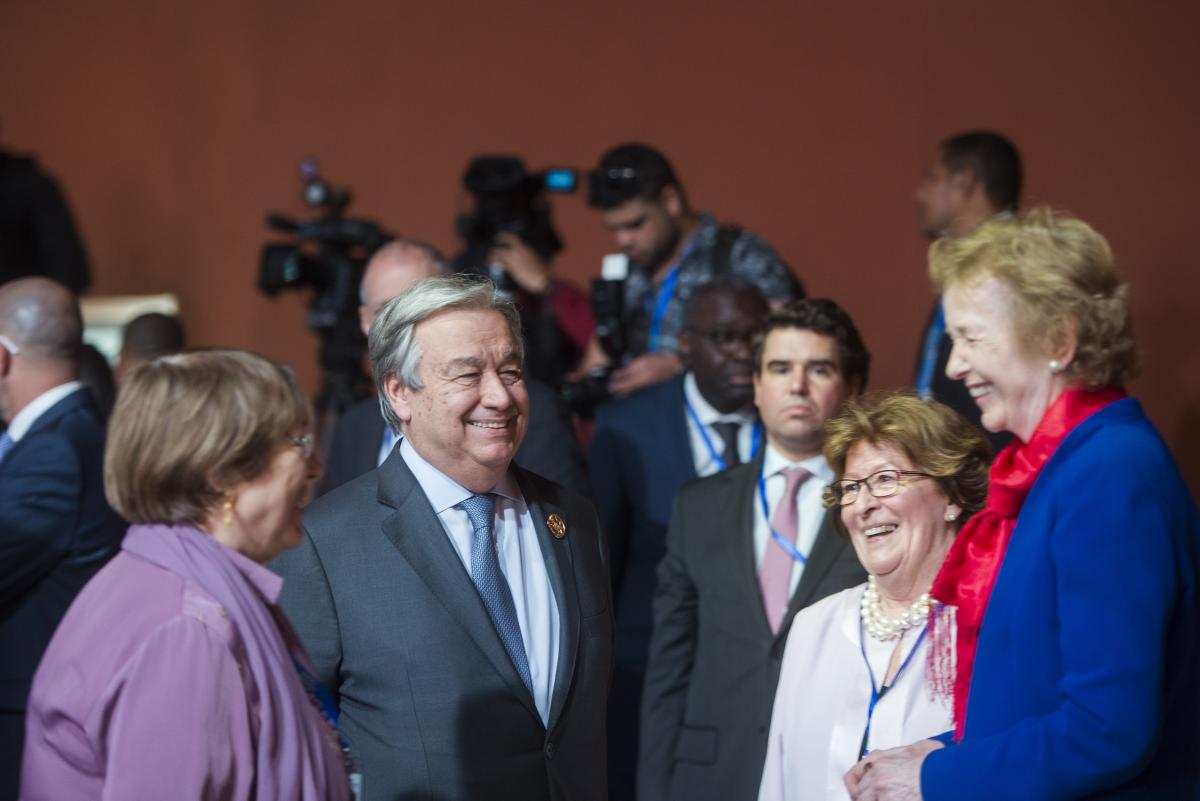 2018 has been a year of momentous change for The Elders. Have a look back at our activities this year.
<p>2018 has been a year of momentous change for The Elders. Have a look back at our activities this year.&nbsp;</p>