New year, new Elders
The Elders began the year by welcoming three new global leaders: Juan Manuel Santos, former President of Colombia, Ellen Johnson Sirleaf, former President of Liberia and Zeid Raad Al Hussein, former UN High Commissioner for Human Rights.

Welcoming them to the group, Mary Robinson said: "Each bring valuable and distinctive perspectives on issues that are central to our work, from human rights and peacebuilding to gender equality and justice for all."

1) European Union | 3) UN Photo/Jean-Marc Ferré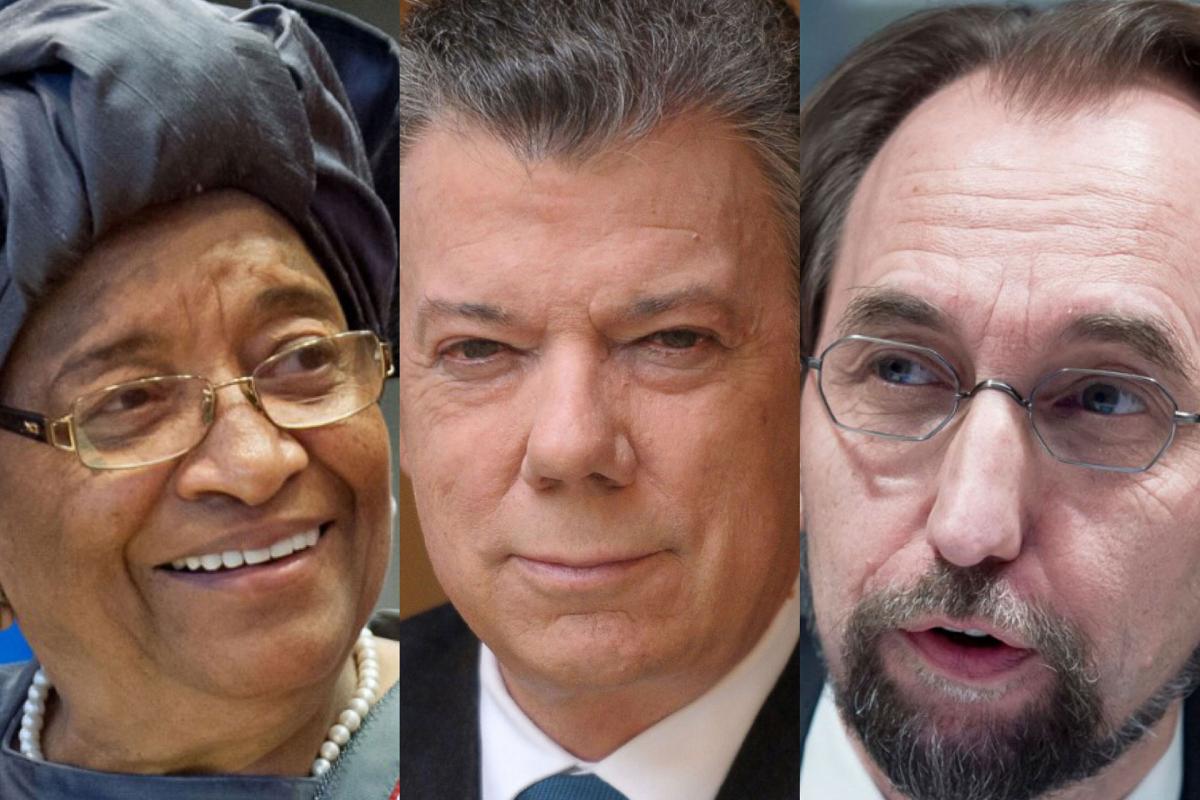 Launching The Elders' Access To Justice programme at The Hague
In February, Mary Robinson and Hina Jilani launched The Elders' Access to Justice programme in The Hague, The Netherlands. Noting more than 5 billion people lack access to justice, they called for increased investment and commitment from leaders to ensure justice for all.
Netherlands MoFA
Promoting The Elders' 4D's on nuclear minimisation
Later in February, Mary Robinson and Lakhdar Brahimi launched The Elders' Nuclear Non-Proliferation and Disarmament programme at the 2019 Munich Security Conference. Warning that the world is closer to nuclear war today than at any time since the Cold War, they called on all nuclear powers to take steps towards disarmament and proposed a new 'minimisation' approach.

MSC / Mueller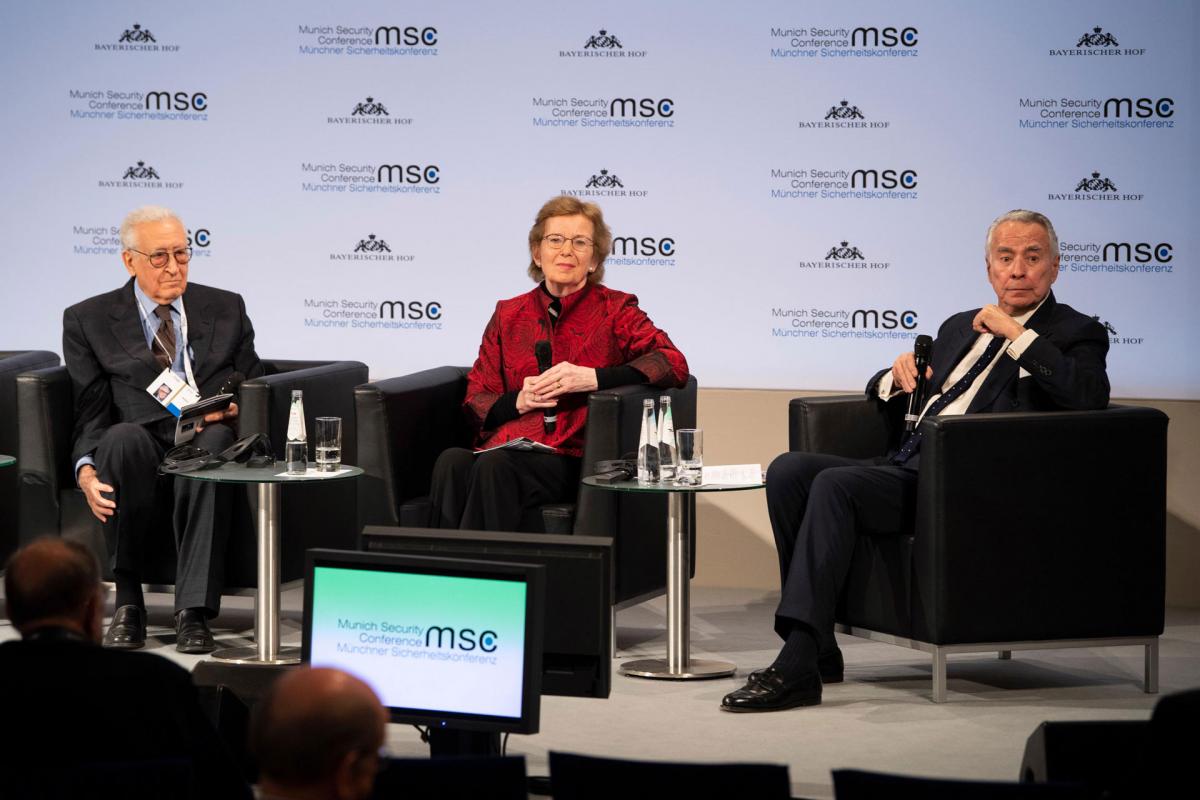 Meeting President Xi in Beijing
In April, five Elders travelled to Beijing, China to meet President Xi Jinping and senior leaders. Mary Robinson was joined by Ban Ki-moon, Lakhdar Brahimi, Ricardo Lagos and Ernesto Zedillo to discuss some of today's most pressing issues: from multilateralism and climate change, to nuclear non-proliferation and human rights.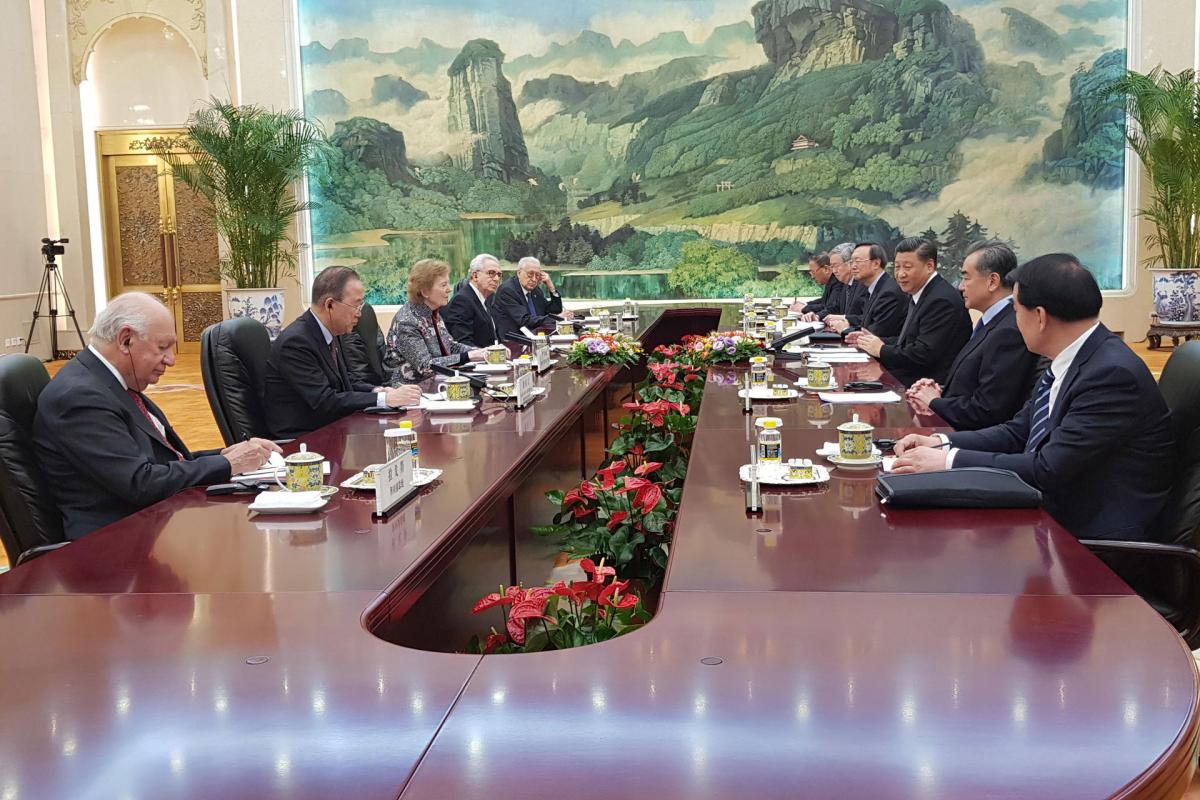 Learning from lived experiences in Ethiopia
In May, Mary Robinson and Lakhdar Brahimi met humanitarian worker and former refugee Tsionawhit Gebre-Yohaness, at an Elders public event on forced displacement at the UN Economic Commission for Africa in Addis Ababa, Ethiopia. During their time in the country, The Elders held their Board Meeting, met refugees from South Sudan at the Nguenyyiel camp in the Gambela region and promoted the importance of health workers in delivering primary health care.
The Elders / Abate Damte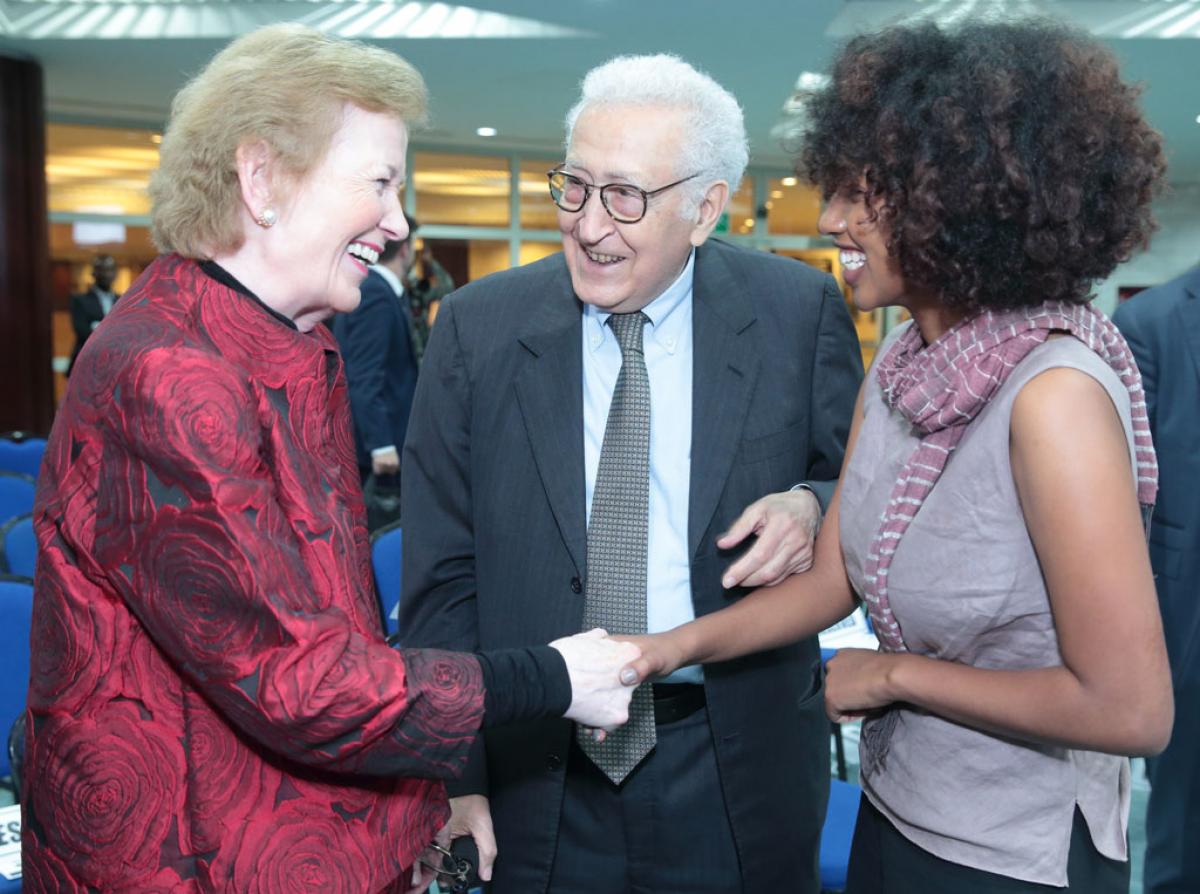 Meeting children at Nguenyyiel refugee camp
Zeid Raad Al Hussein meets children at the UNHCR Nguenyyiel camp in Gambela, Ethiopia. He was joined by Mary Robinson, Juan Manuel Santos and Ernesto Zedillo on the visit to listen and learn from the experiences of refugees.

The Elders / Michael Tewelde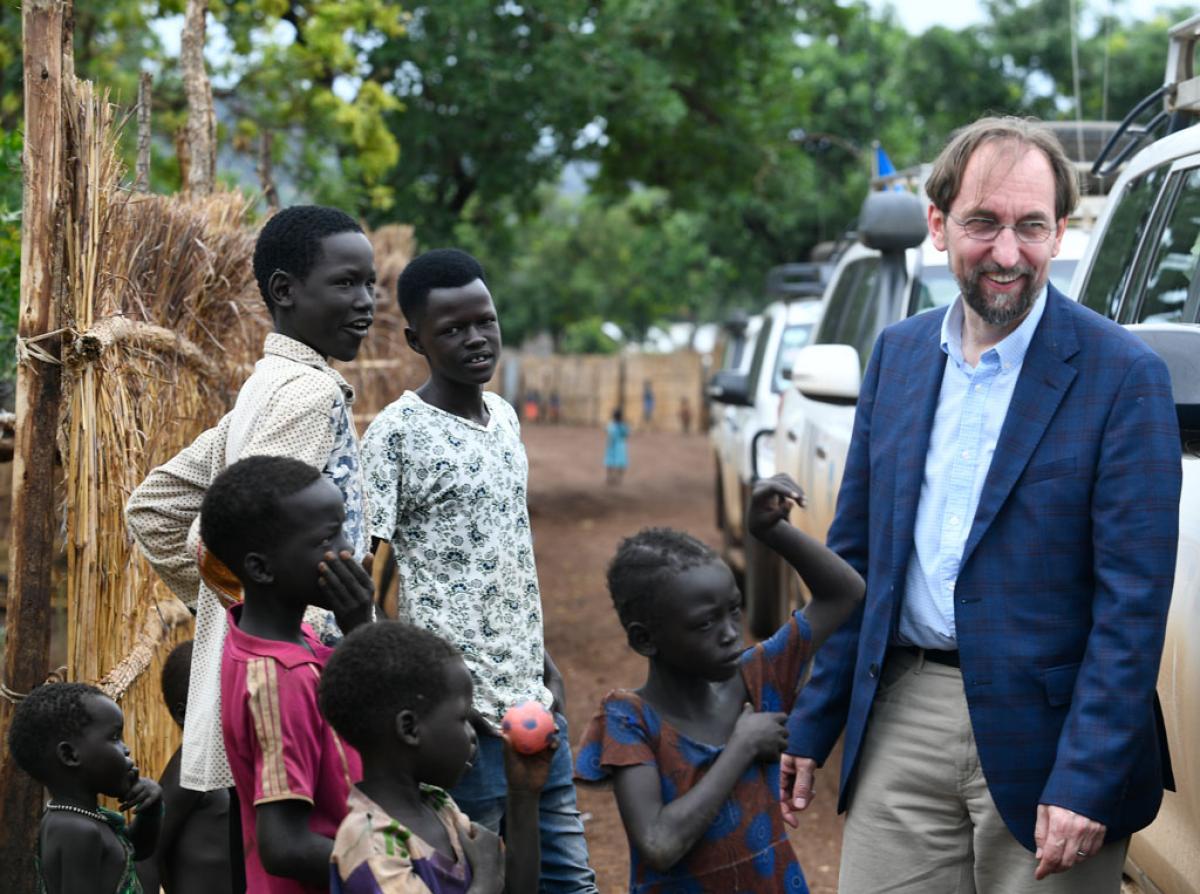 Appealing to the UN Security Council to work together
In June, The Elders' Deputy Chair Ban Ki-moon joined Mary Robinson at the UN to call on the Security Council to be bold and assert its collective voice
UN Photo / Loey Felipe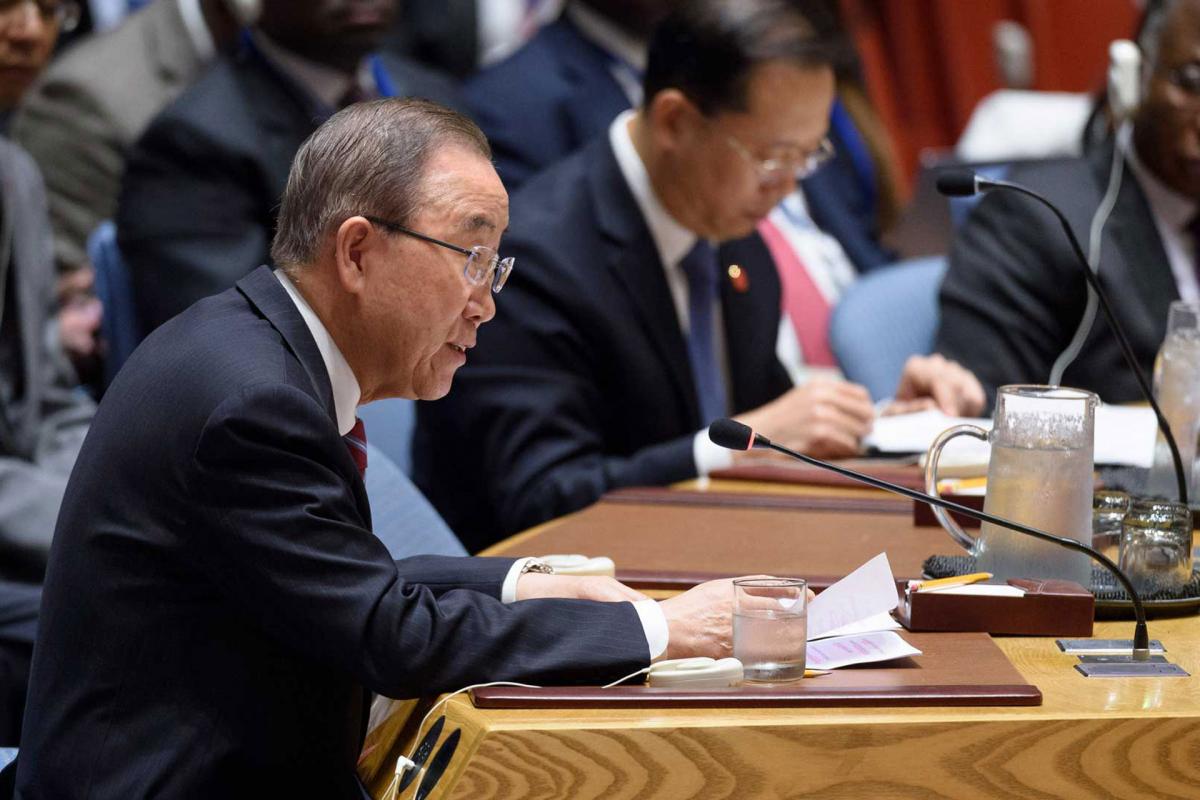 Advocating for publicly financed healthcare to realise Nelson Mandela's vision
In September, The Elders visited South Africa to promote the crucial role played by public financing if countries are to deliver universal health coverage. During the visit Gro Harlem Brundtland, Graça Machel and Ricardo Lagos met with President Cyril Ramaphosa and senior politicians, health professionals, patient groups and civil society.
Government of South Africa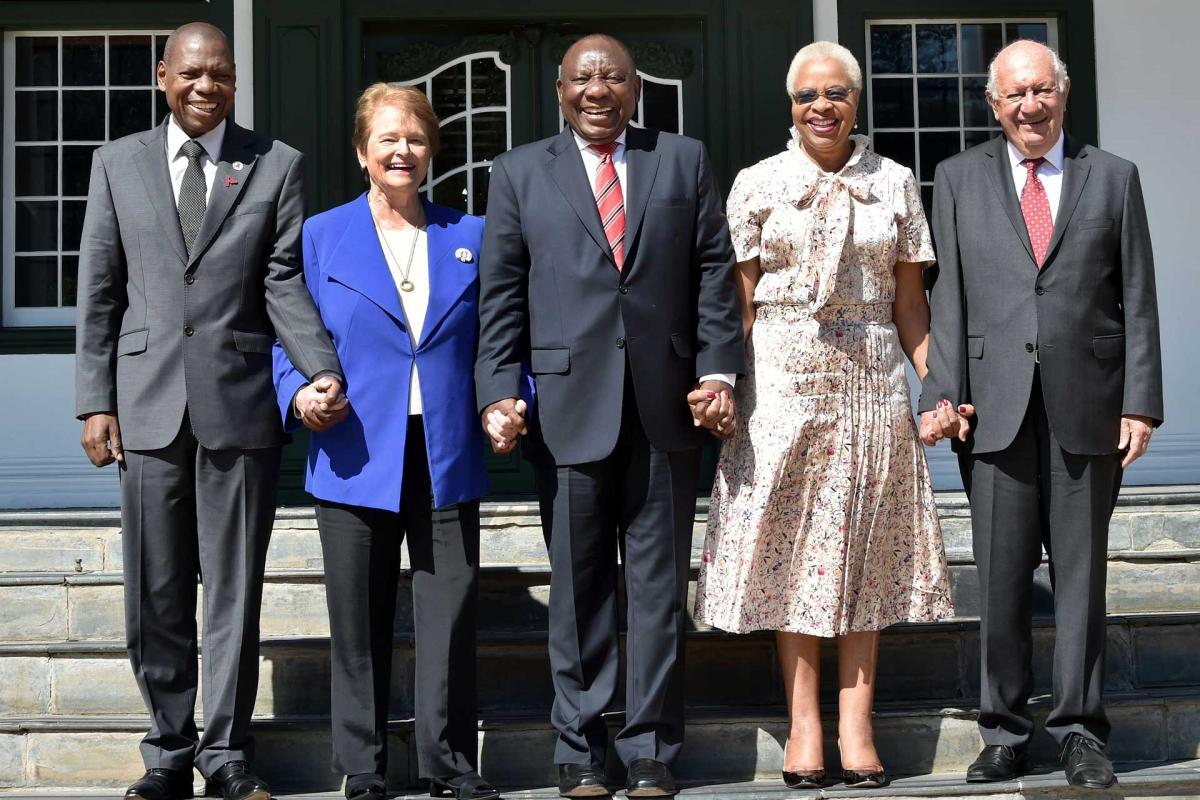 Promoting inclusive dialogue in Zimbabwe
Later in September, Graça Machel and Mary Robinson travelled to Zimbabwe to meet with President Emmerson Mnangagwa and Nelson Chamisa, President of the Movement for Democratic Change. They also held conversations with women from across the country convened by the Zimbabwe Council of Churches. Concluding their visit they called on all Zimbabwe's political leaders to commit to a truly inclusive national dialogue and prioritise the economic and social needs of ordinary citizens.

Annie Mpalume/The Elders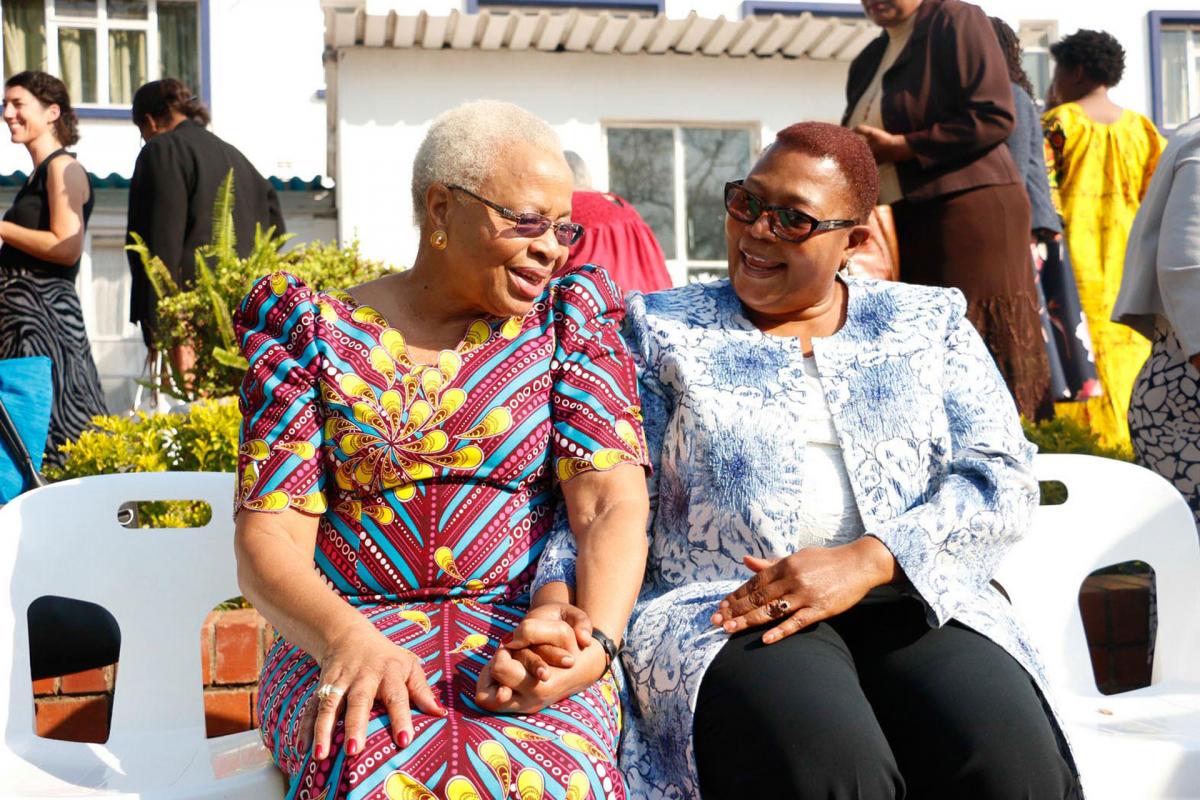 Challenging world leaders to deliver health for all
Delivering a keynote address on behalf of civil society at the UN High Level Meeting on Universal Health Coverage at UNGA in New York, Gro Harlem Brundtland challenged leaders to deliver publicly funded universal health coverage.
UN Photo / Kim Haughton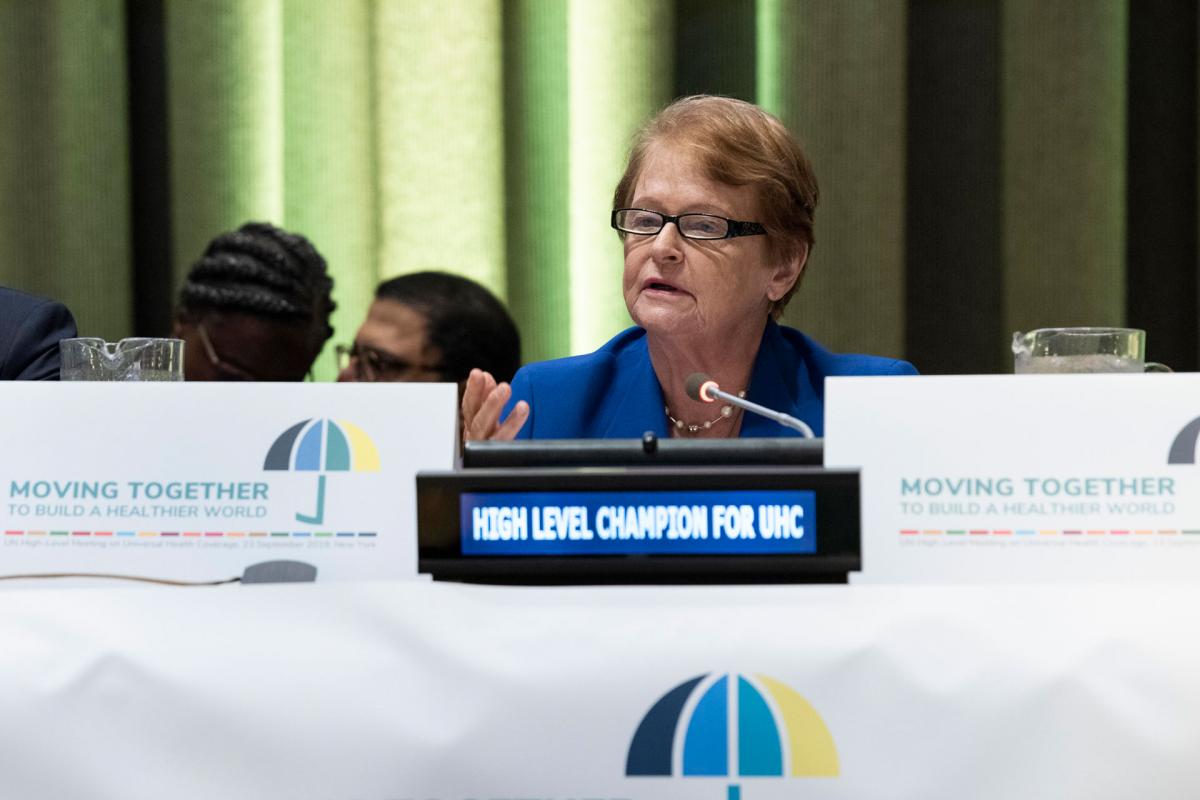 Celebrating young leaders creating positive change in the world
Mary Robinson, Lakhdar Brahimi and Gro Harlem Brundtland attended the One Young World Summit in London in October 2019. During a busy week of activities, they held a mentoring session with representatives of Elders' Sparks of Hope and young leaders including Marita Matilde (pictured here) of Loja de Energias.

They also convened workshops on conflict, health, climate and access to justice, and participated in main stage sessions including a discussion on multilateralism, with veteran broadcaster, Jon Snow.

The Elders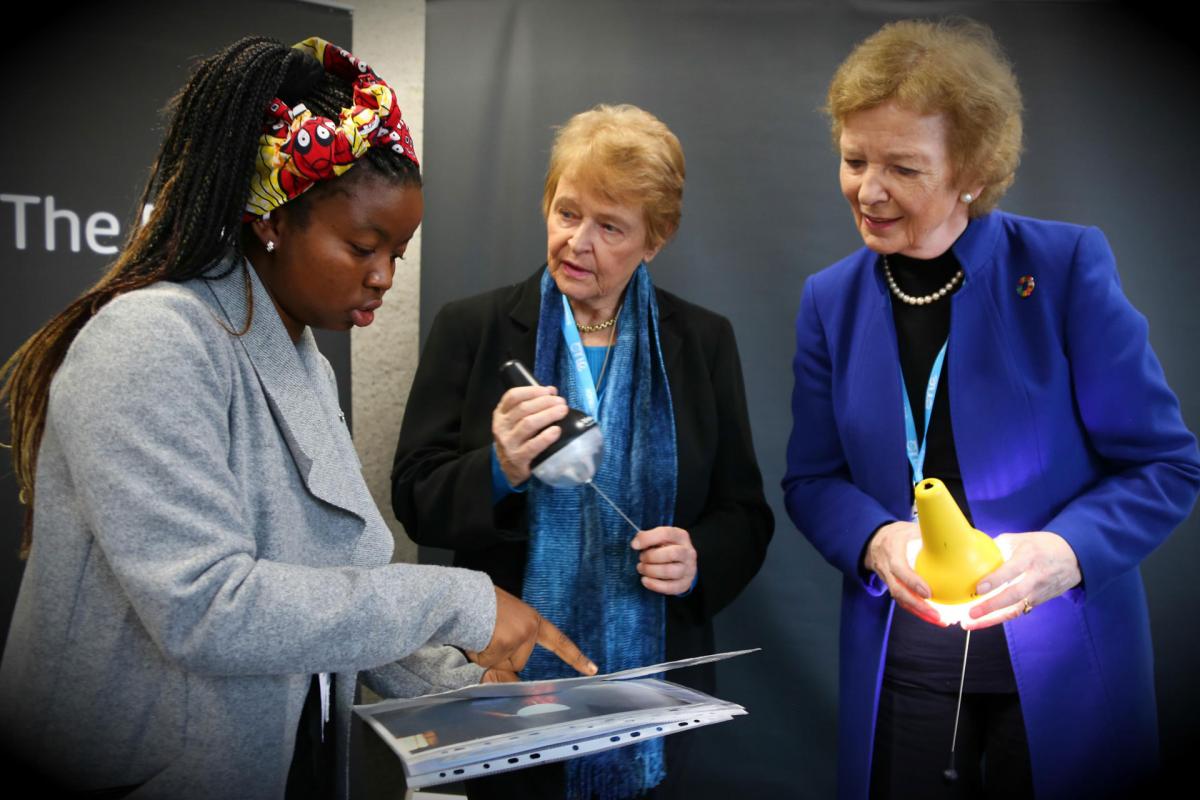 Demanding collective action to solve the climate crisis
At COP25 in December, Mary Robinson spoke alongside UN Secretary-General António Guterres and International Chamber of Commerce Chair Paul Polman on the need for all sections of society to scale up ambition in response to the climate emergency.
UNFCCC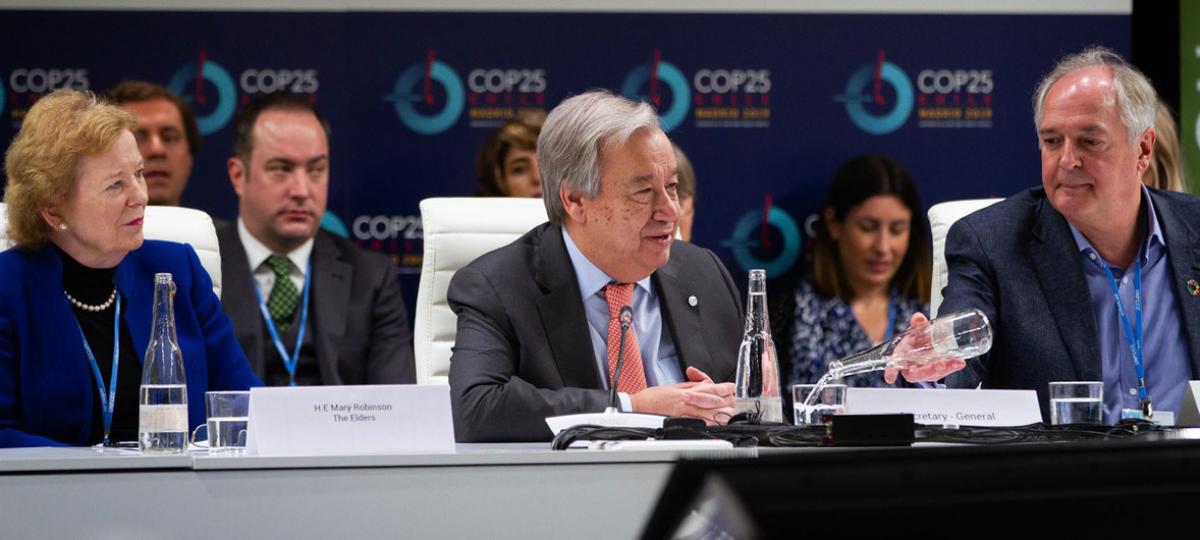 2019 has been a busy year for The Elders and the world. Find out more about our activities.