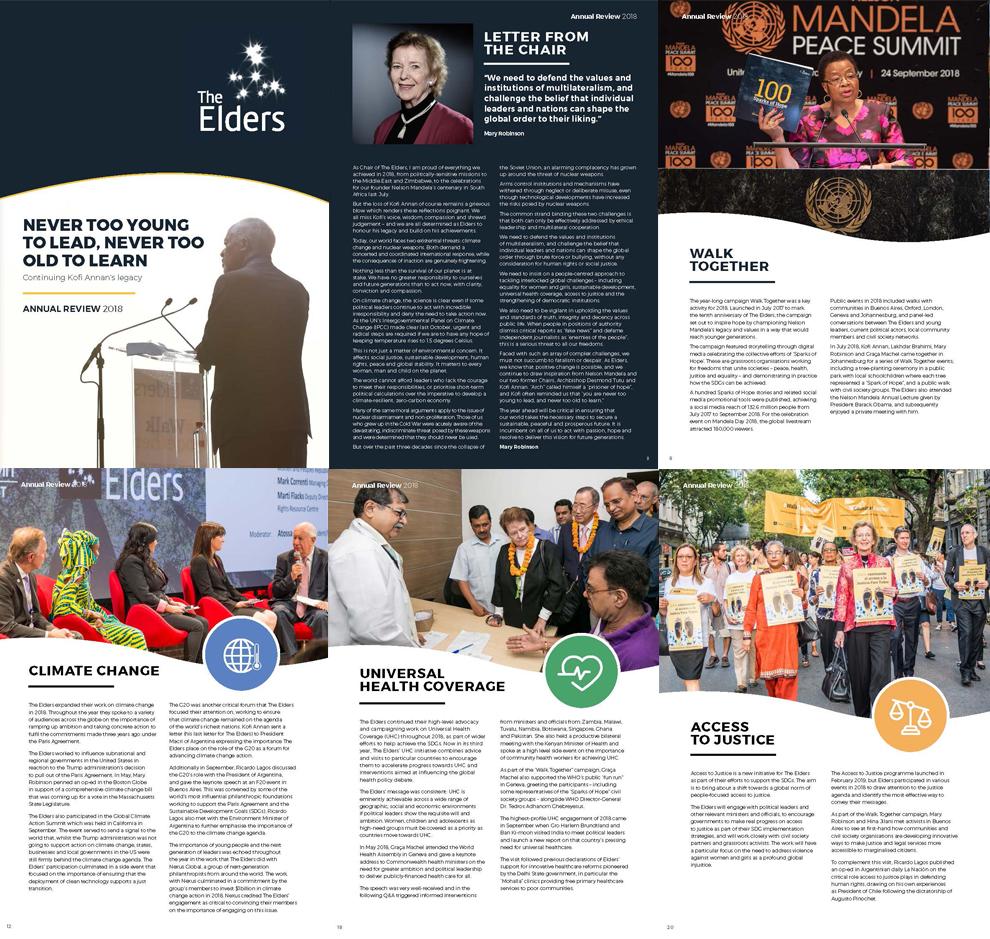 The Elders 2018 Annual Review is now available to download. Based on our annual report, it highlights our activities, achievements and challenges from the past year including: the culmination of The Elders' WalkTogether campaign and Nelson Mandela's Centenary celebrations in Johannesburg; visits to India, Argentina and Zimbabwe; and reflections from our new Chair Mary Robinson.
Read an extract from the foreword from the Chief Executive:
2018 was a bittersweet year. We undertook many successful engagements in challenging political contexts, from meetings with heads of state in Saudi Arabia, Kuwait and Zimbabwe to supporting grassroots activists in Argentina and India.

We paid tribute to our founder Nelson Mandela on the centenary of his birth in South Africa, with a series of public events and engagement with young leaders in the culmination of our 10th anniversary campaign, "Walk Together", alongside some of our 100 inspirational "Sparks of Hope" organisations.

But these accomplishments are overshadowed by the loss of Kofi Annan in August. Kofi's moral vision was integral to The Elders' identity and accomplishments. We will remain enriched by his life as we continue under the leadership of Mary Robinson.