Archbishop Desmond Tutu was the first Chair of The Elders from 2007-2013 and played a vital role in shaping the organisation, its values and its work.
Desmond Tutu speaks at the launch of The Elders in 2007.
Photo: Benny Gool
Desmond Tutu and Lakhdar Brahimi meet young Darfuris in 2007 during their visit to Otash, a camp for internally displaced people in Darfur, Sudan.
Photo: Frederic Noy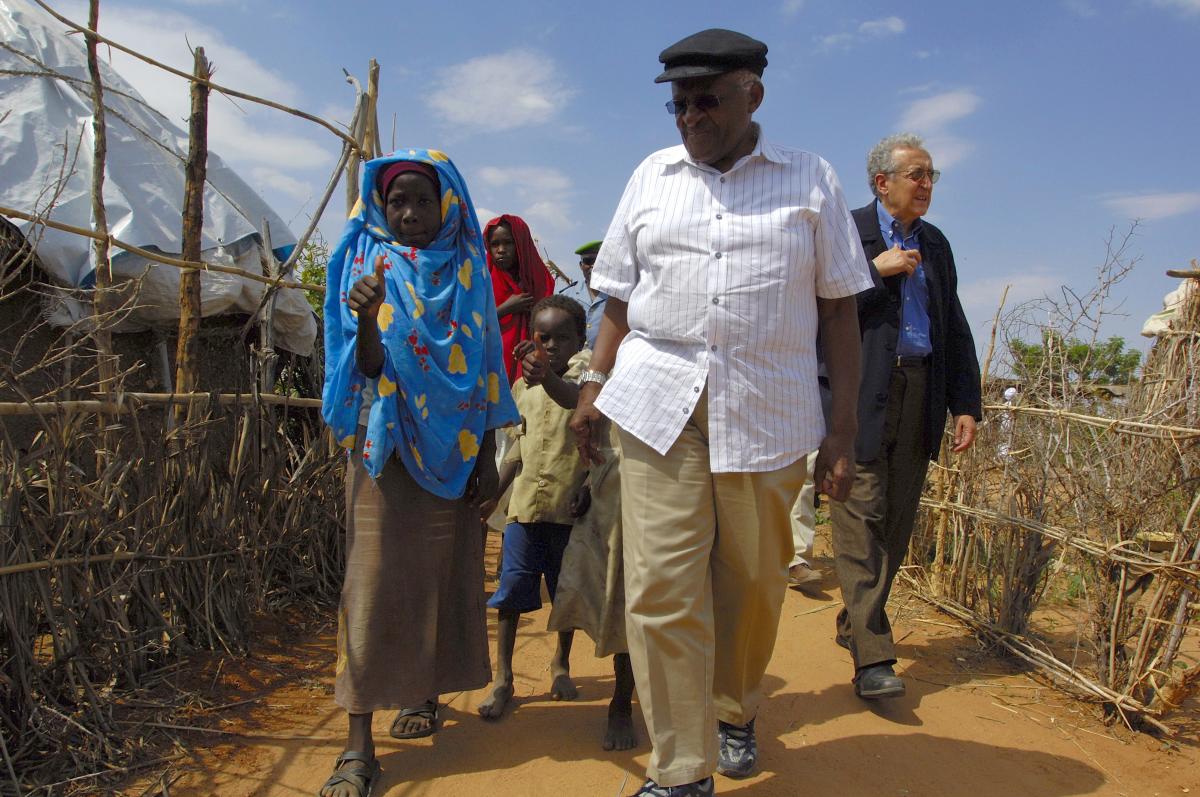 Desmond Tutu and Jimmy Carter discussing the formation of The Elders in 2007.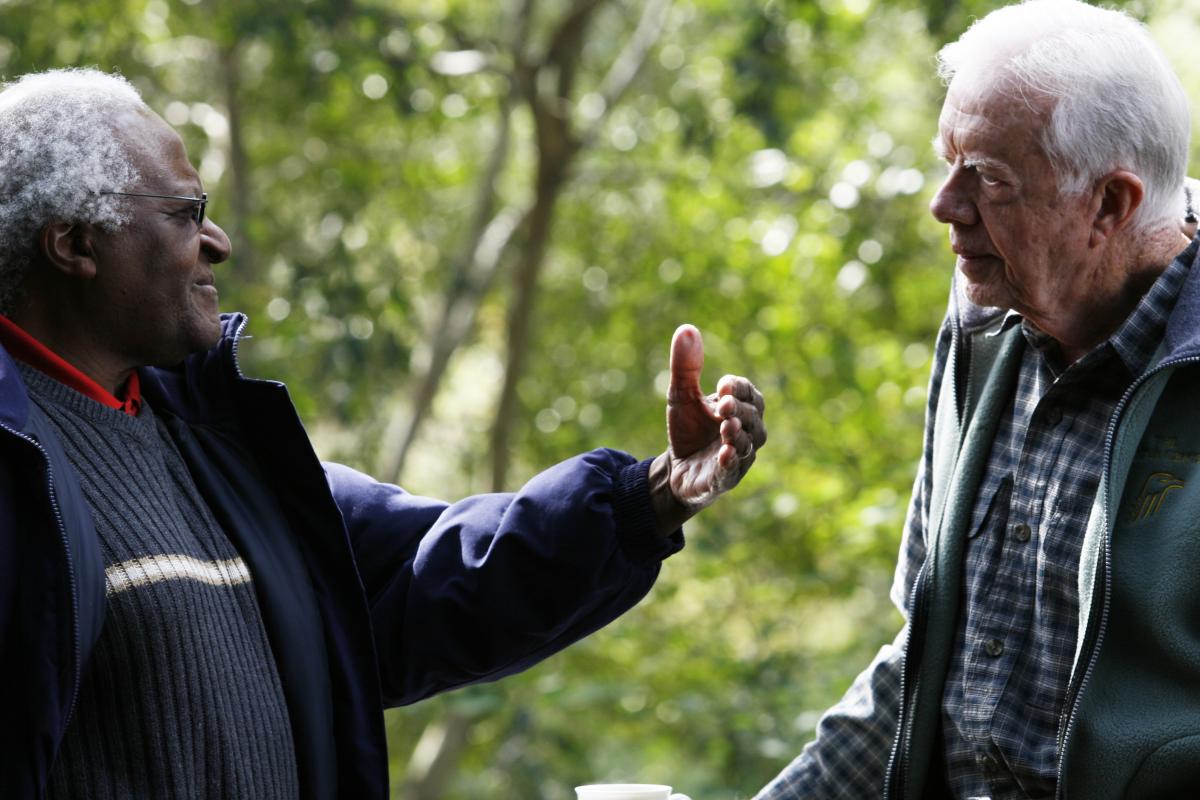 Desmond Tutu addresses a press conference at the end of the Elders' visit to Cyprus, 2008.
Photo: David Hands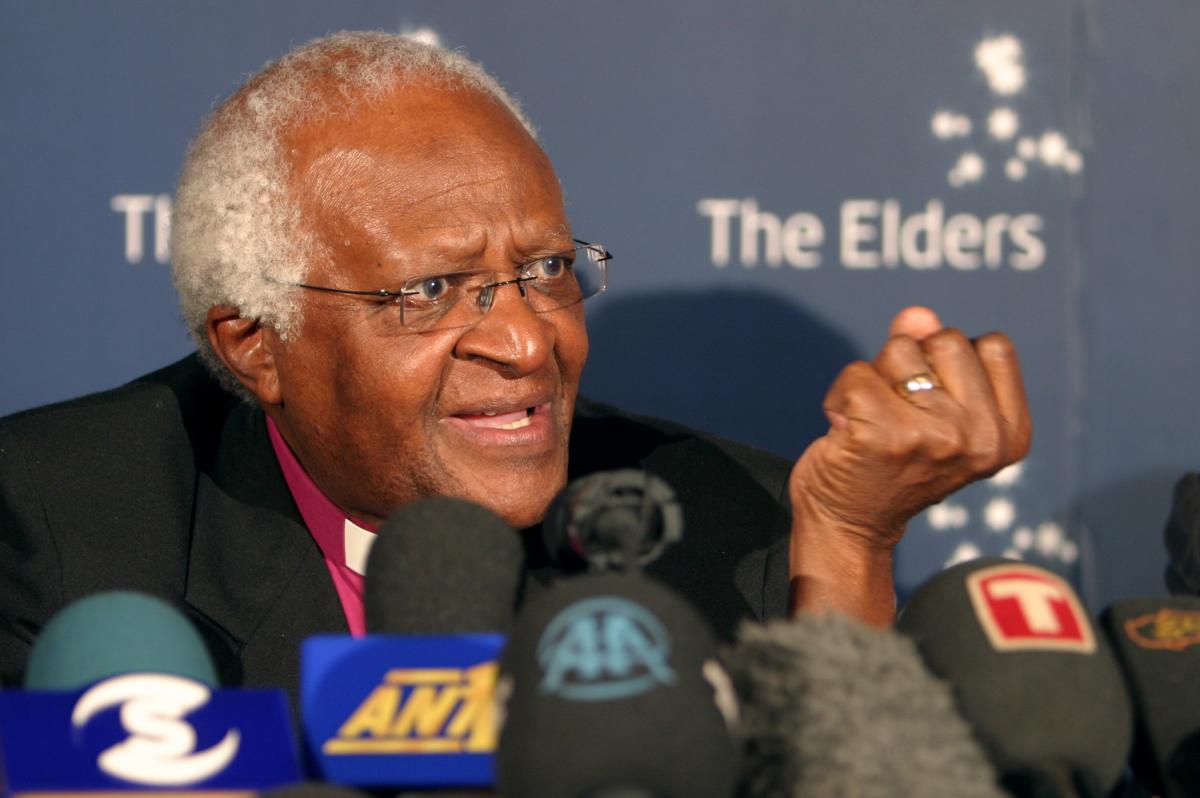 Meeting Nelson Mandela in Johannesburg in 2010.
With Lakhdar Brahimi in 2011 at The Elders' film screening: Digging the Past in Search of the Future.
Photo: Jeff Moore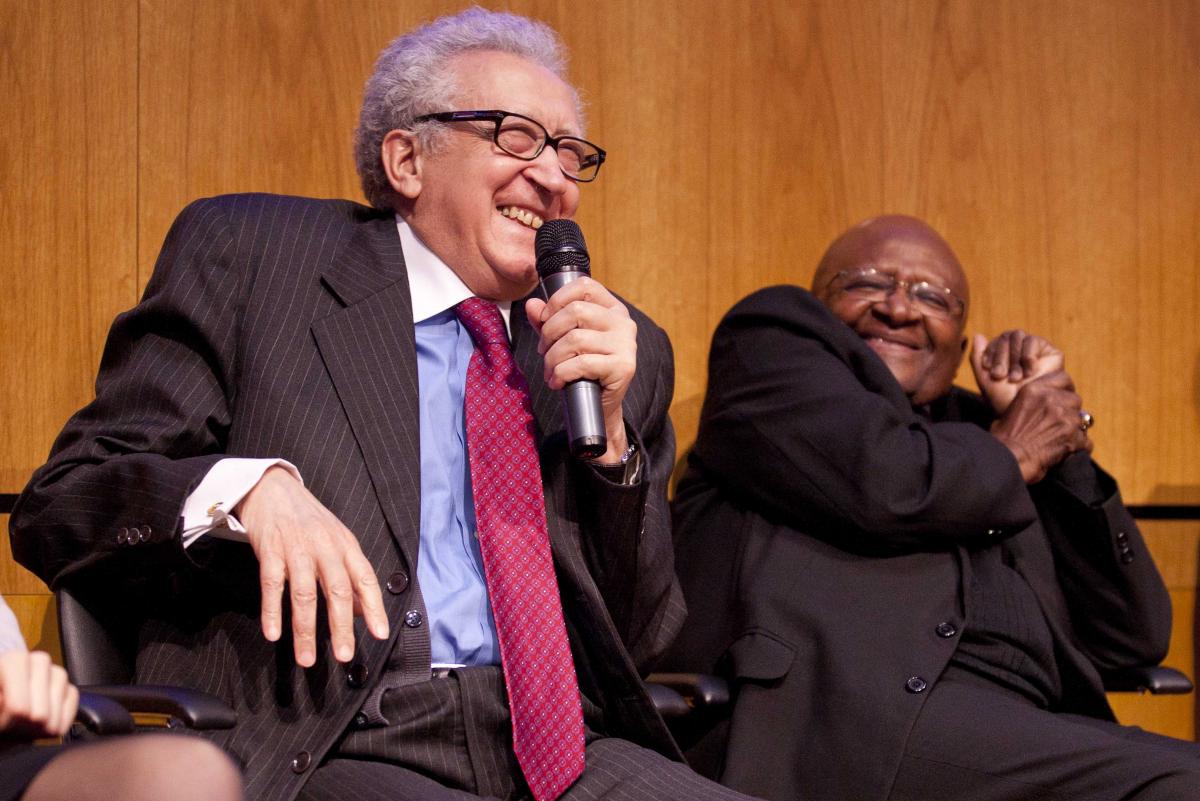 Taking part in the 2009 Elders Board Meeting in Morocco.
Photo: Jeff Moore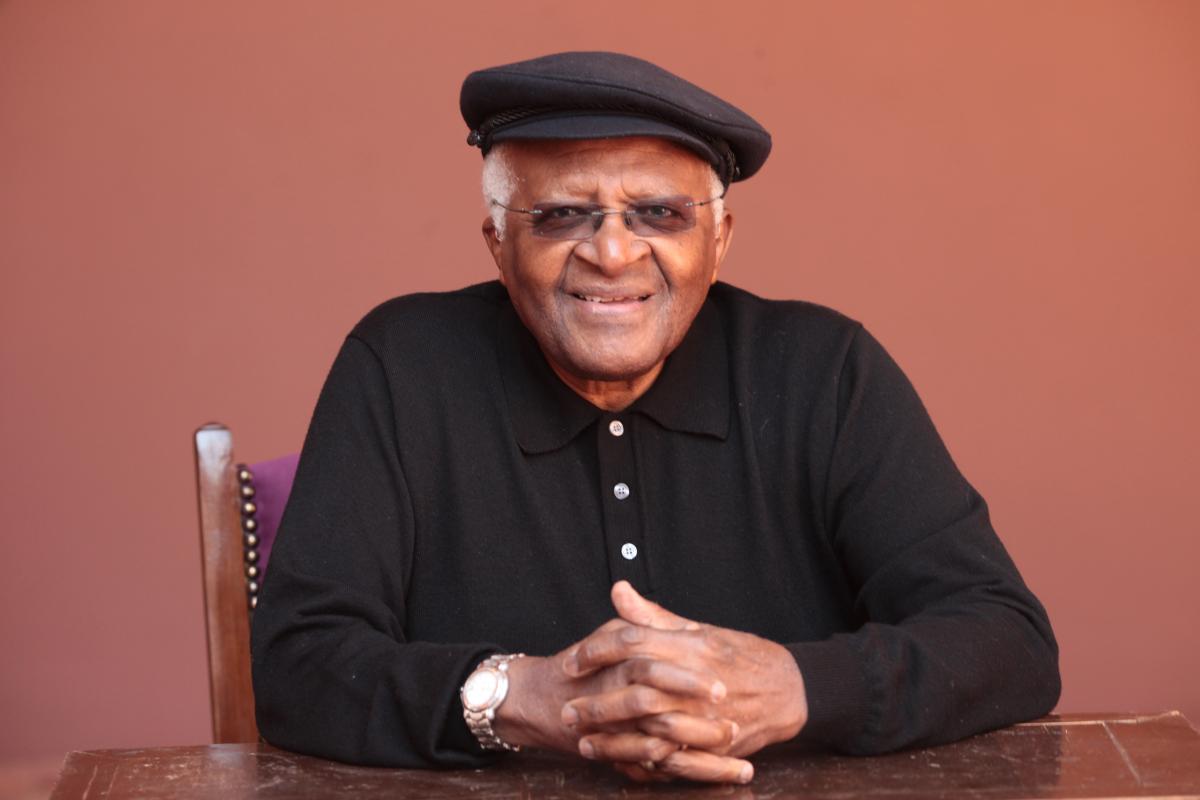 Visiting Cyprus in 2009 with Jimmy Carter and Lakhdar Brahimi.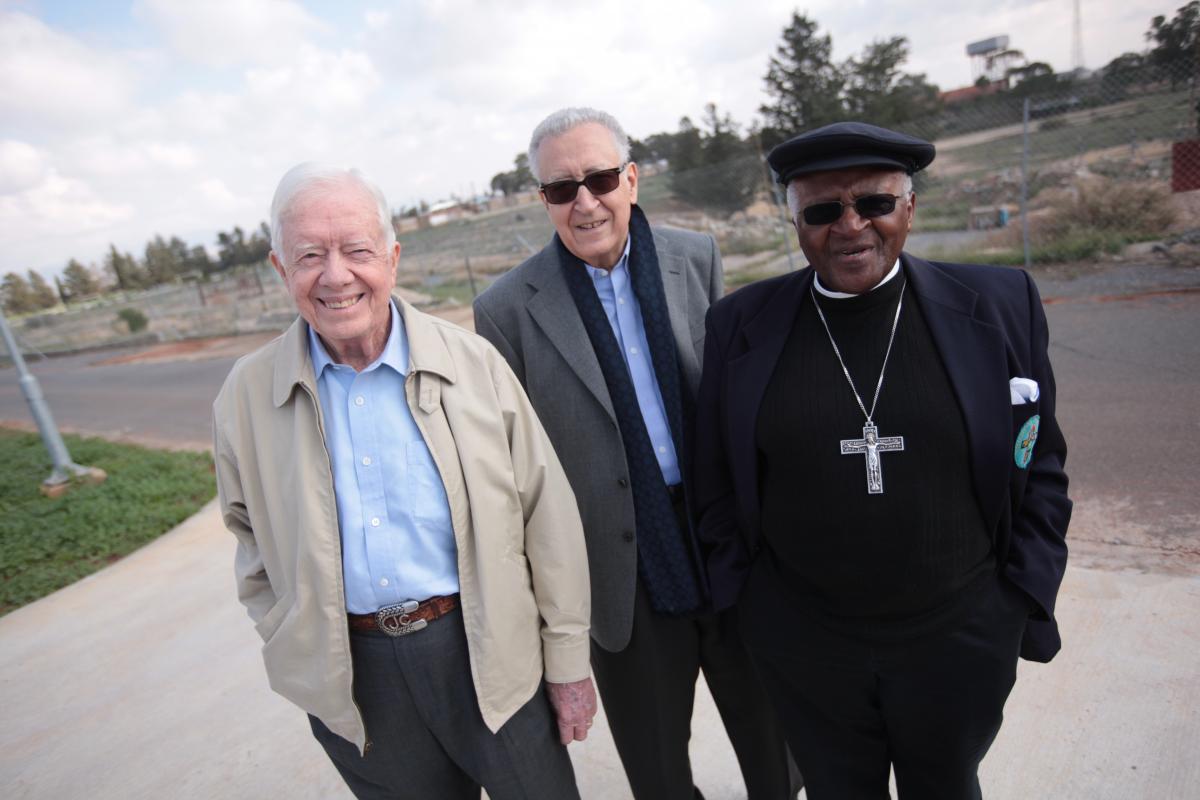 Desmond Tutu with Mary Robinson in Hermanus, 2020.
Photo: Nick Robinson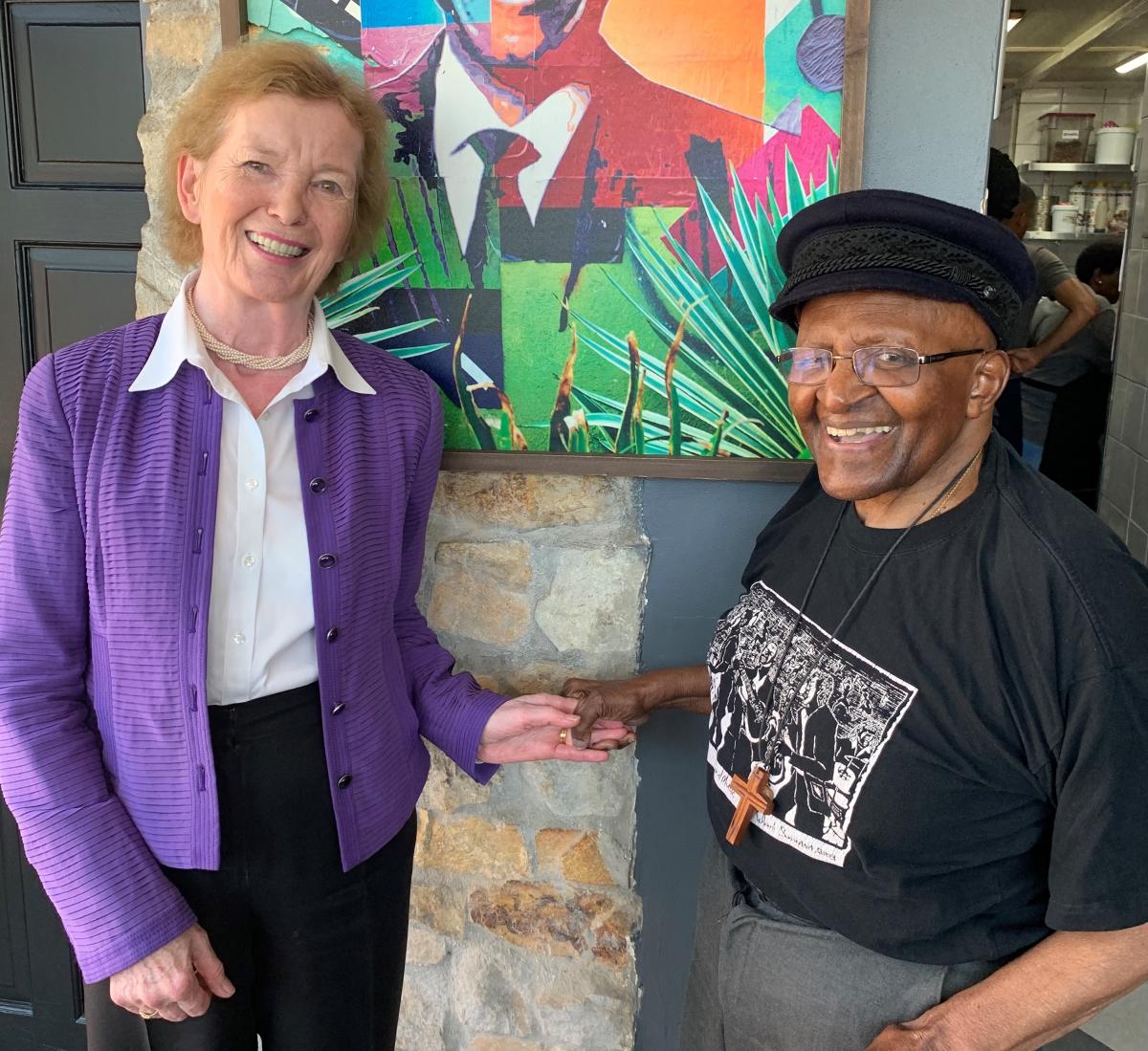 Meeting with the press in 2010 in Johannesburg.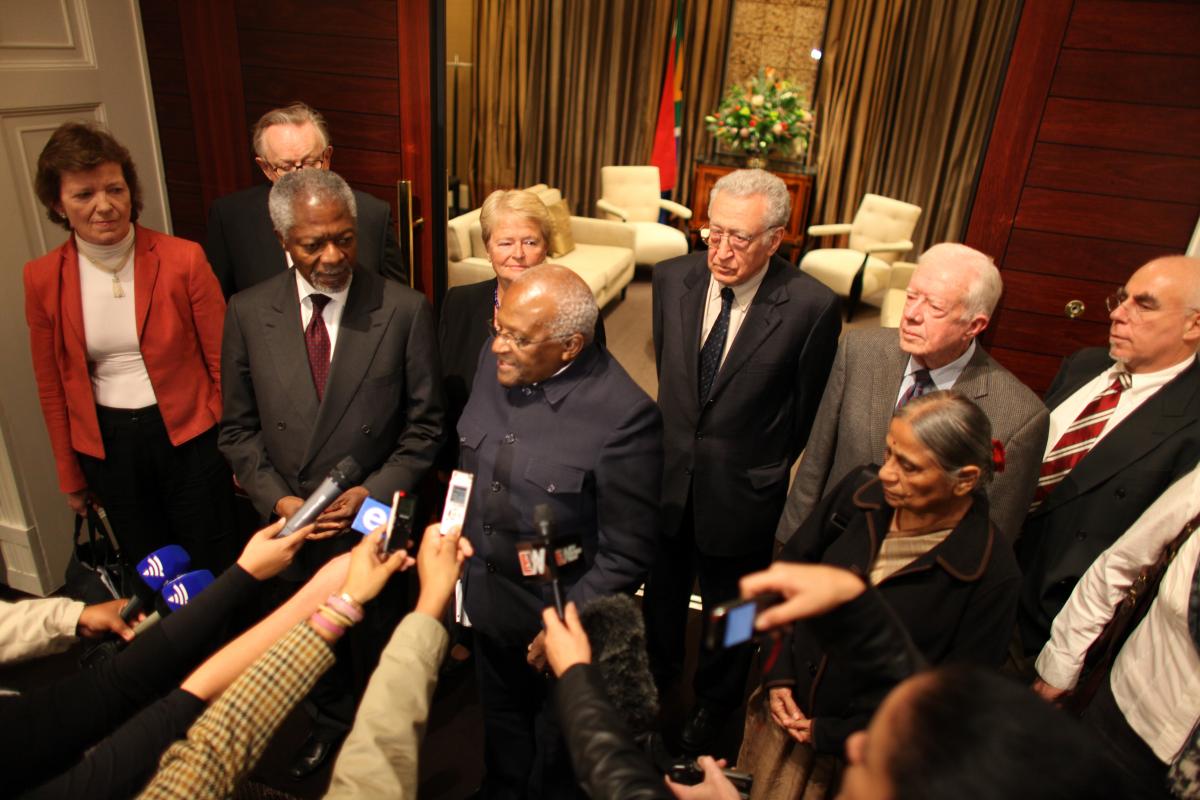 Desmond Tutu talks to the Indian press during a visit to New Delhi, 2012.
Photo: Tom Pietrasik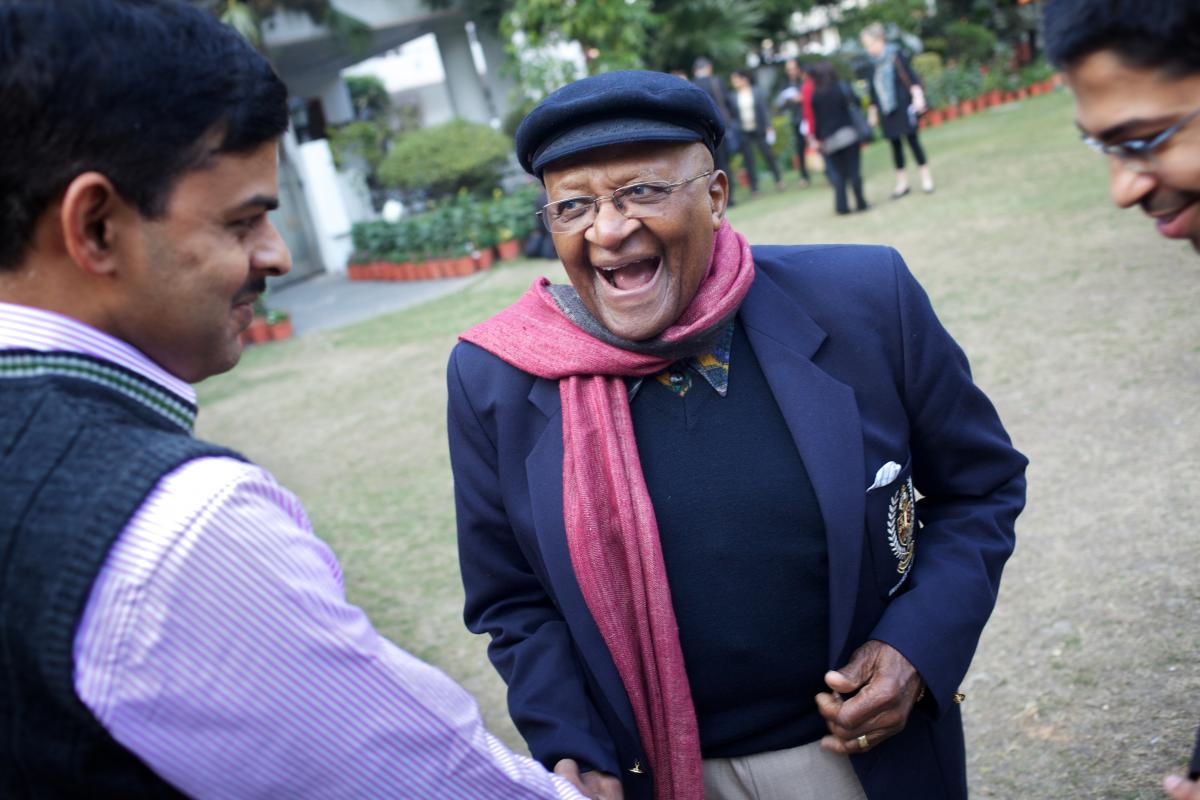 In South Sudan with Mary Robinson in 2012.
Photo: Adriane Ohanesian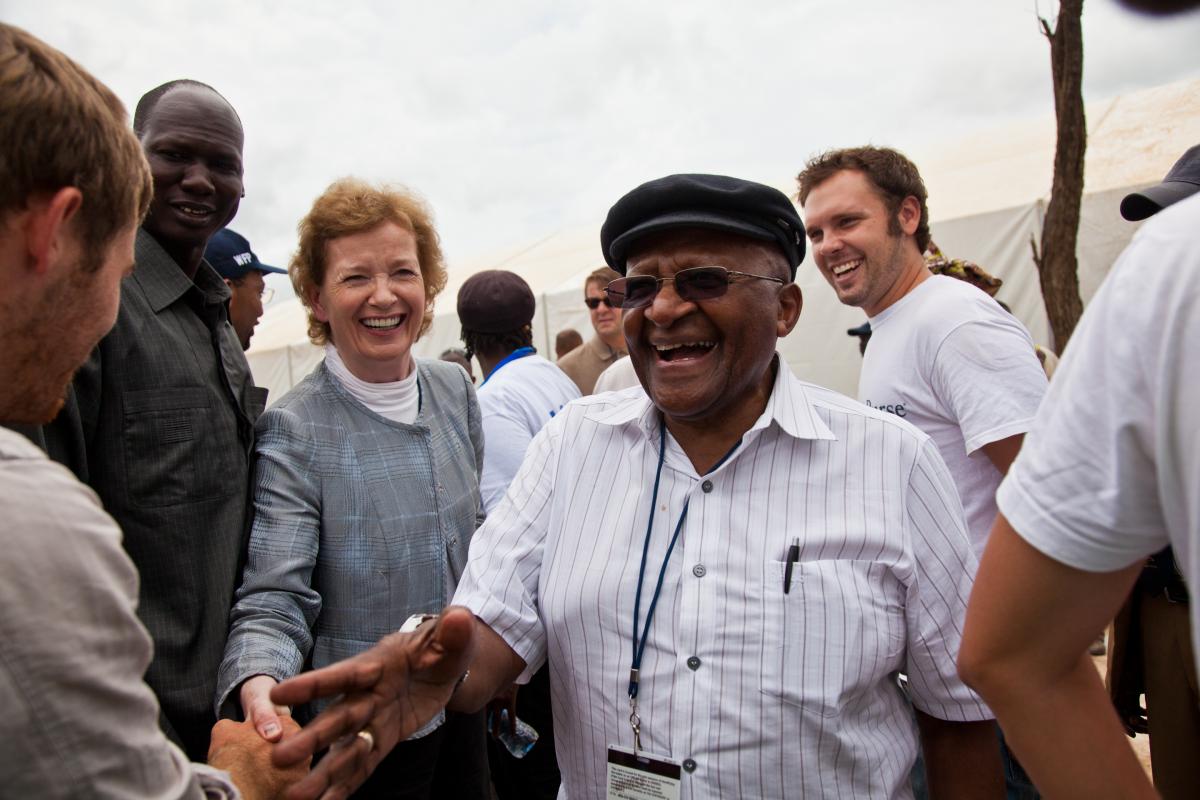 With the Elders in Capetown, 2013.
Photo: Jeff Moore