In January 2014 Kofi Annan led The Elders' first visit to Iran, joined by Ernesto Zedillo, Desmond Tutu and Martti Ahtisaari.
The delegation aimed to encourage dialogue between Iran and the international community and promote peaceful solutions to conflict and sectarian divisions in the region.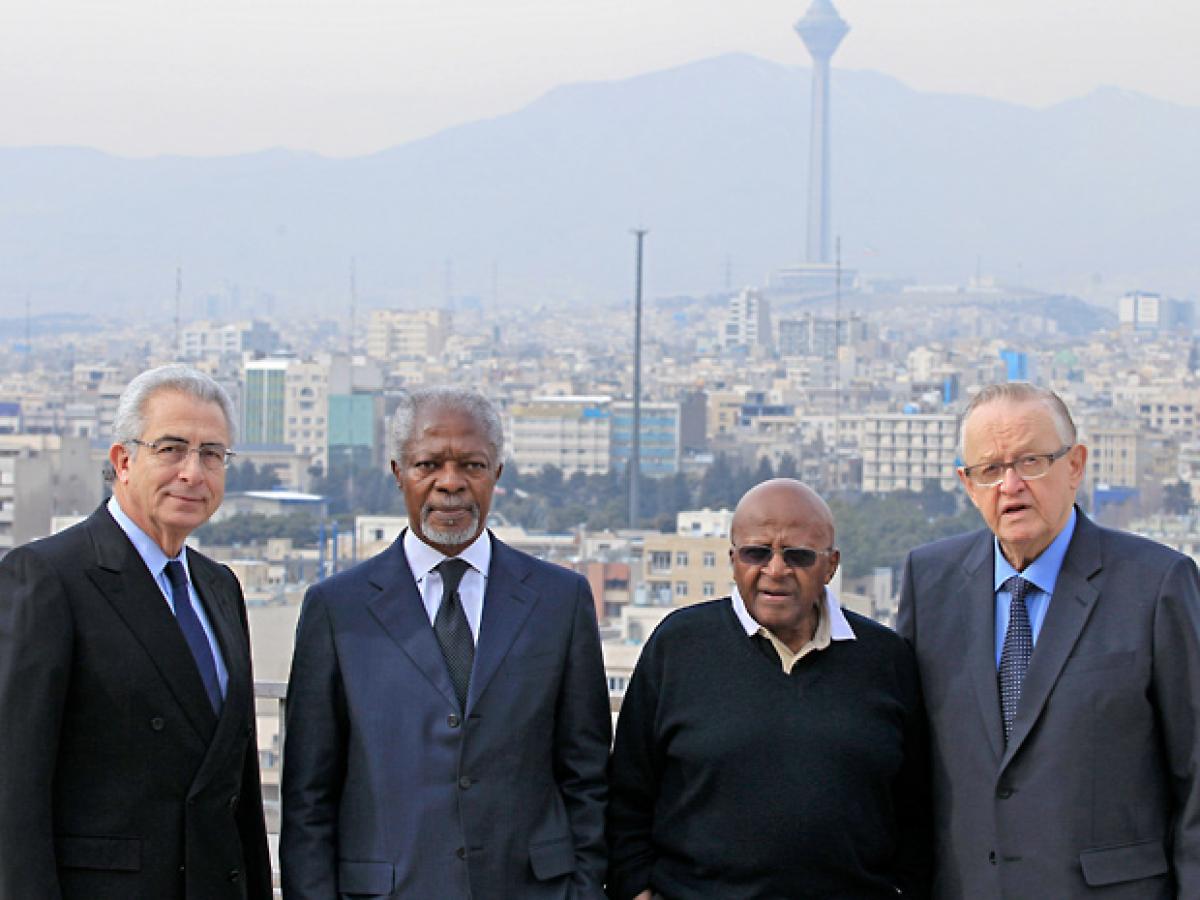 The Elders met with President Hassan Rouhani. They discussed Iran's role in the Middle East and internationally, the ongoing nuclear talks, and regional crises including the conflict in Syria.
Archbishop Desmond Tutu said: "We believe very firmly that it is possible for all of God's children to live harmoniously together."
President Rouhani praised The Elders for the role they play in promoting peace and stability in the world. "The greater their success, the greater the benefits for the world," he said, paying homage to The Elders' founder Nelson Mandela.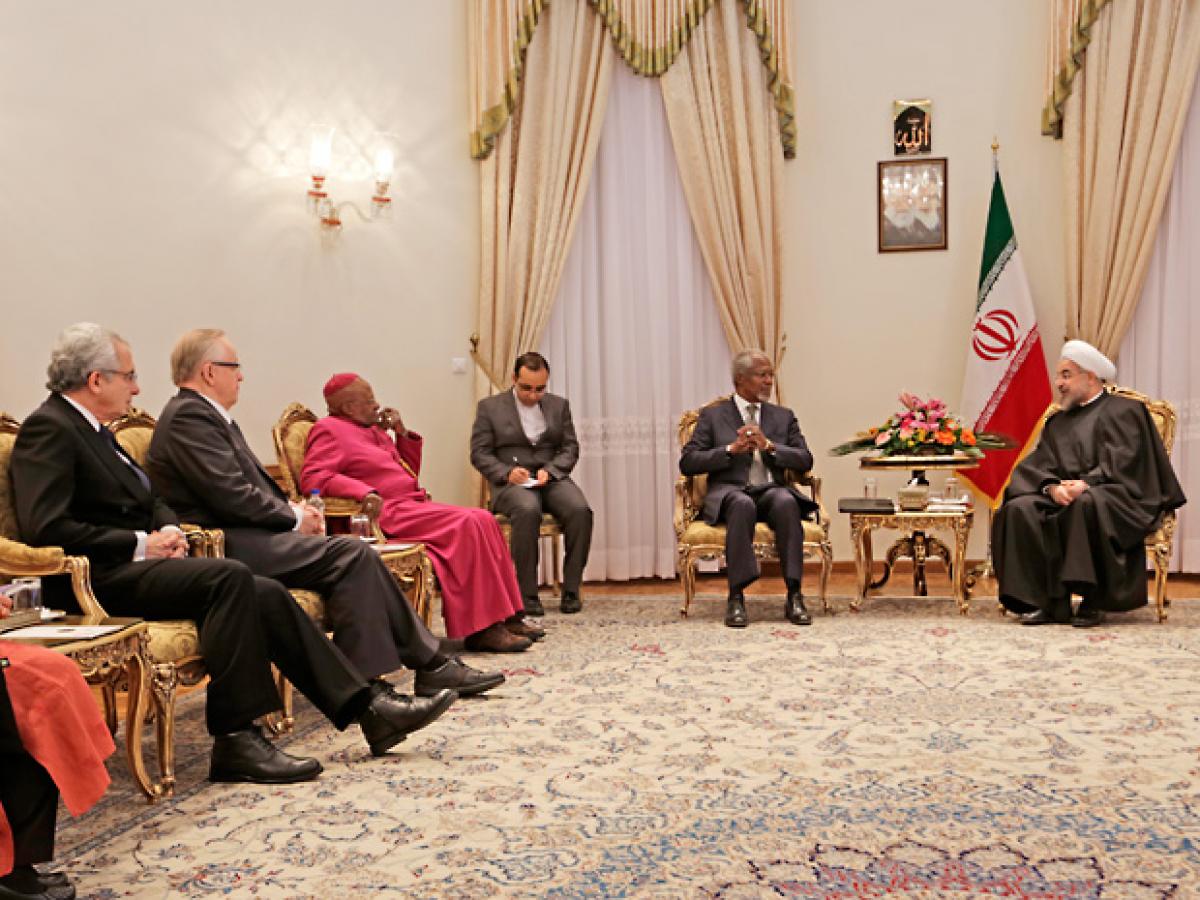 Kofi Annan with former President Akbar Hashemi Rafsanjani, who served from 1989 to 1997.
President Rafsanjani was pleased to hear about The Elders' work on several conflict areas and to discuss how regional governments could help resolve the Syria conflict.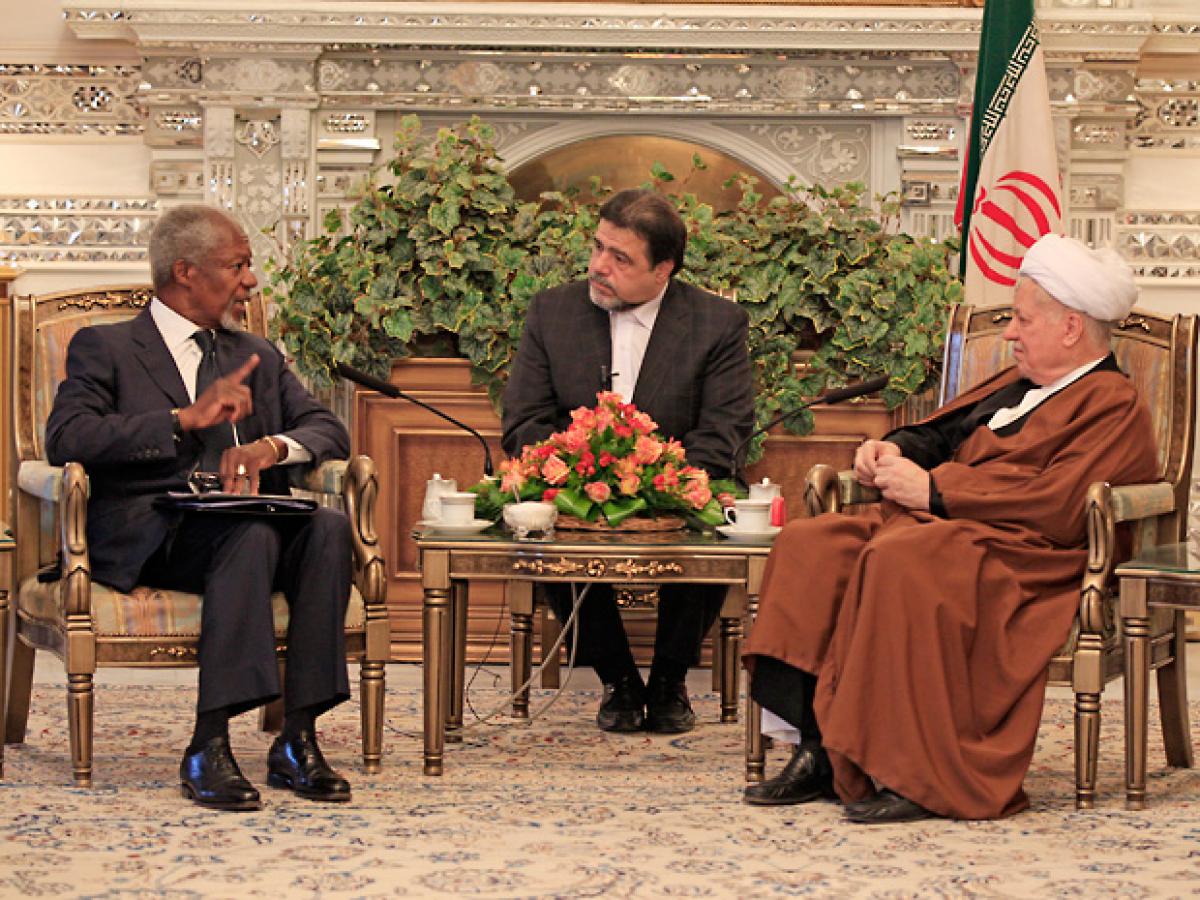 Martti Ahtisaari with Ali Larijani, Speaker of Iran's Parliament. The Elders exchanged ideas with Larijani on the importance of democracy and combatting religious extremism, as well as the role of Iran in the wider region.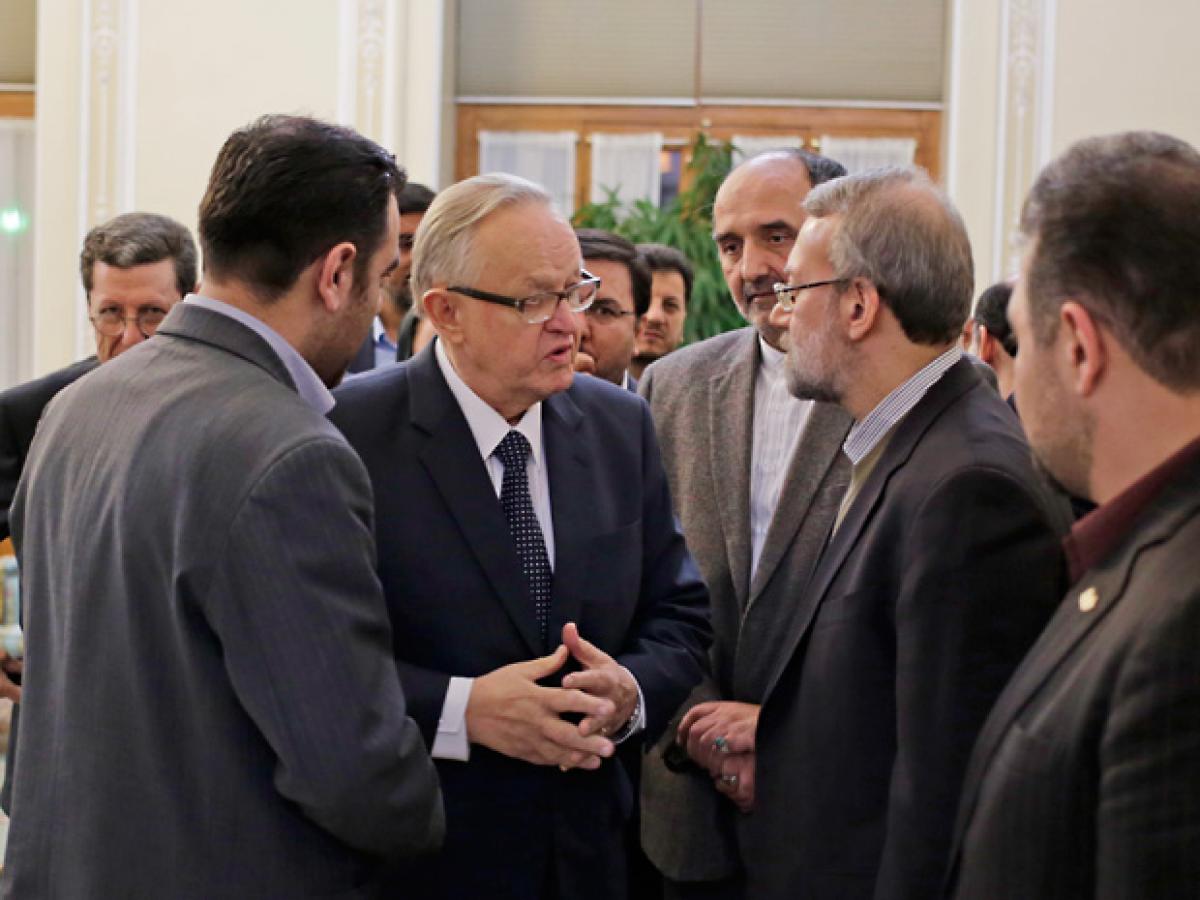 Martti Ahtisaari with Iranian Foreign Minister Javad Zarif.
The Elders shared their concerns about the spread of sectarianism and violence in the region and the resulting large refugee outflows. Foreign Minister Zarif explained that Iran is prepared to work with its neighbours and is looking for regional cooperation.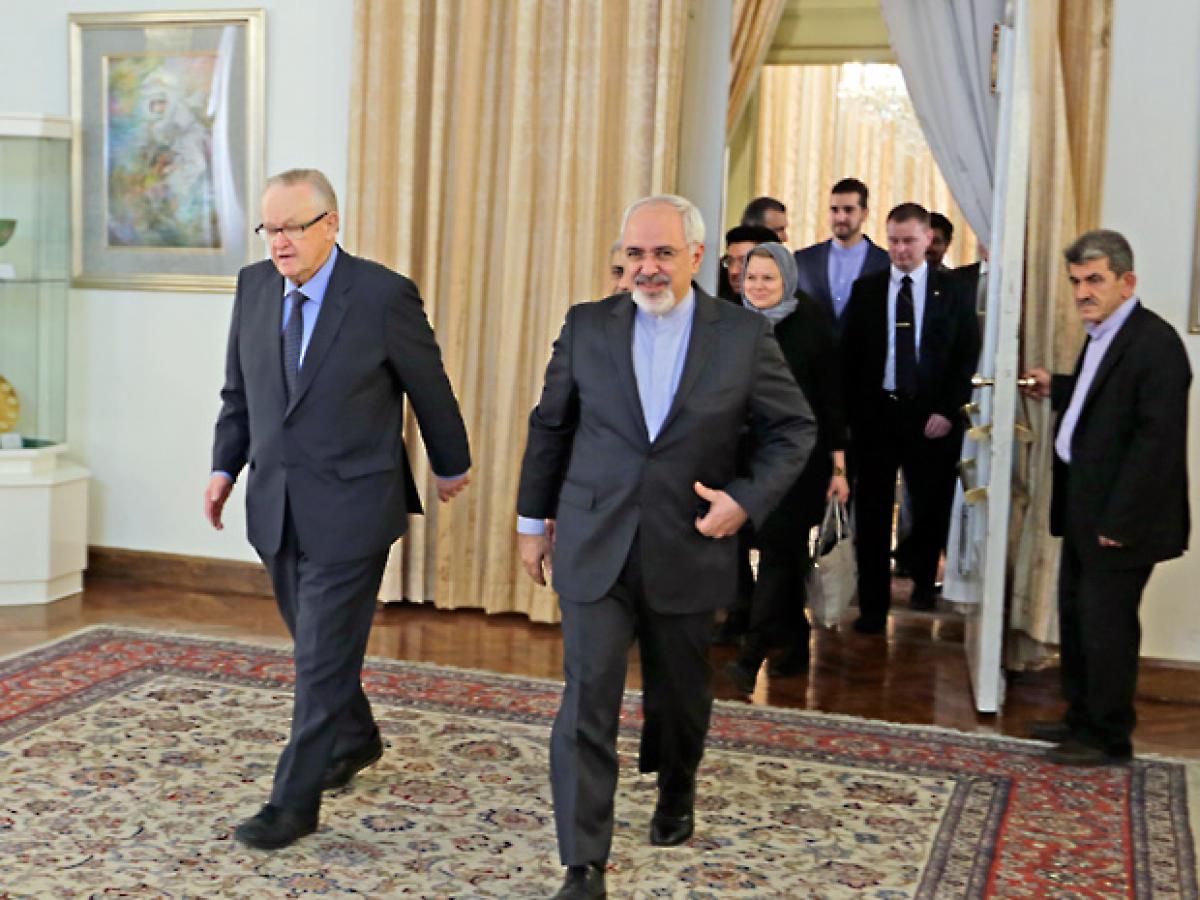 Following the first two days of meetings, The Elders gave a statement to the press that was broadcast live on Iranian television.
"Nelson Mandela told us to speak truth to power," said Kofi Annan, "particularly on behalf of the weak, poor and voiceless." He discussed the situation in Syria, Iran's interim nuclear agreement and the three pillars of strong, healthy democratic societies – read his remarks in full.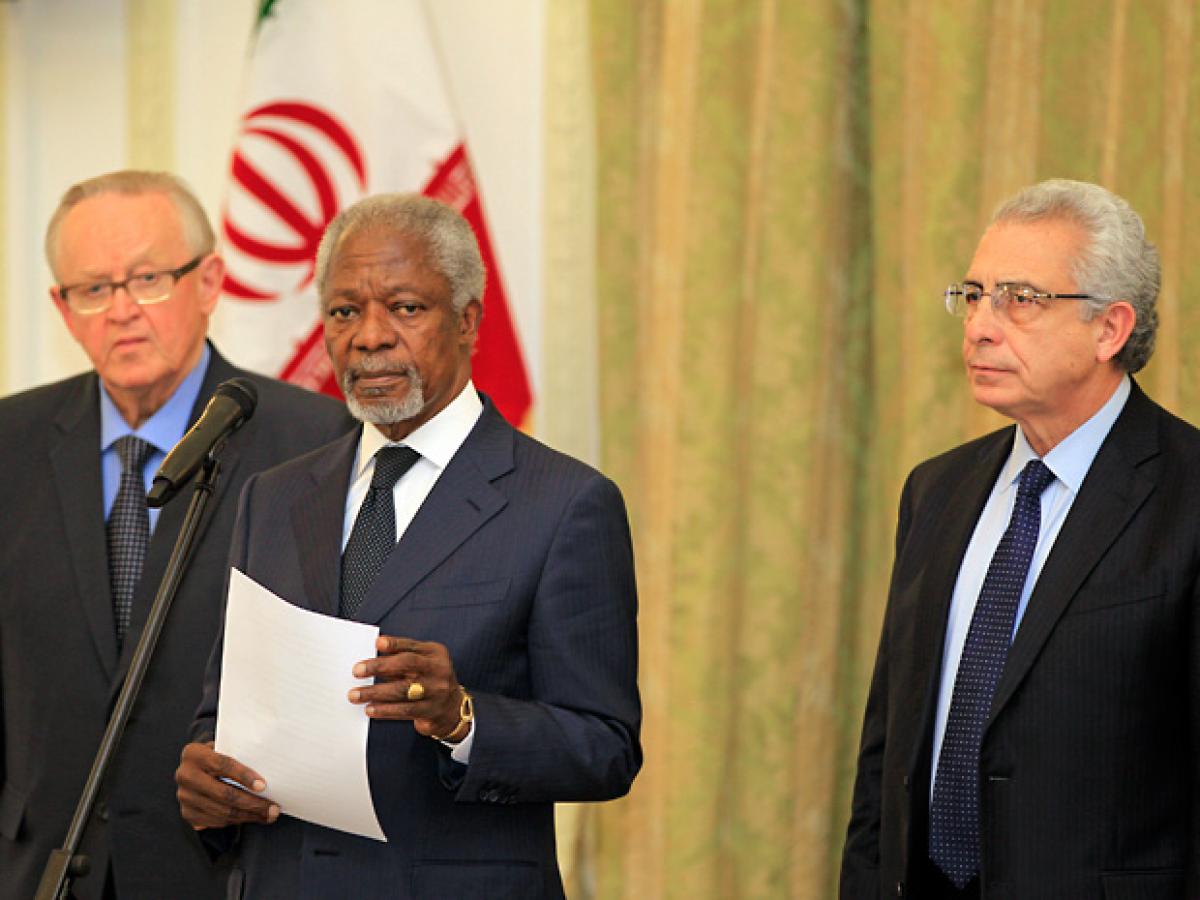 Kofi Annan with General Ali Shamkhani, Secretary of the Supreme National Security Council.
During their meeting, the Elders and General Shamkhani discussed Iran's importance in securing a ceasefire in Syria and a political solution to the conflict.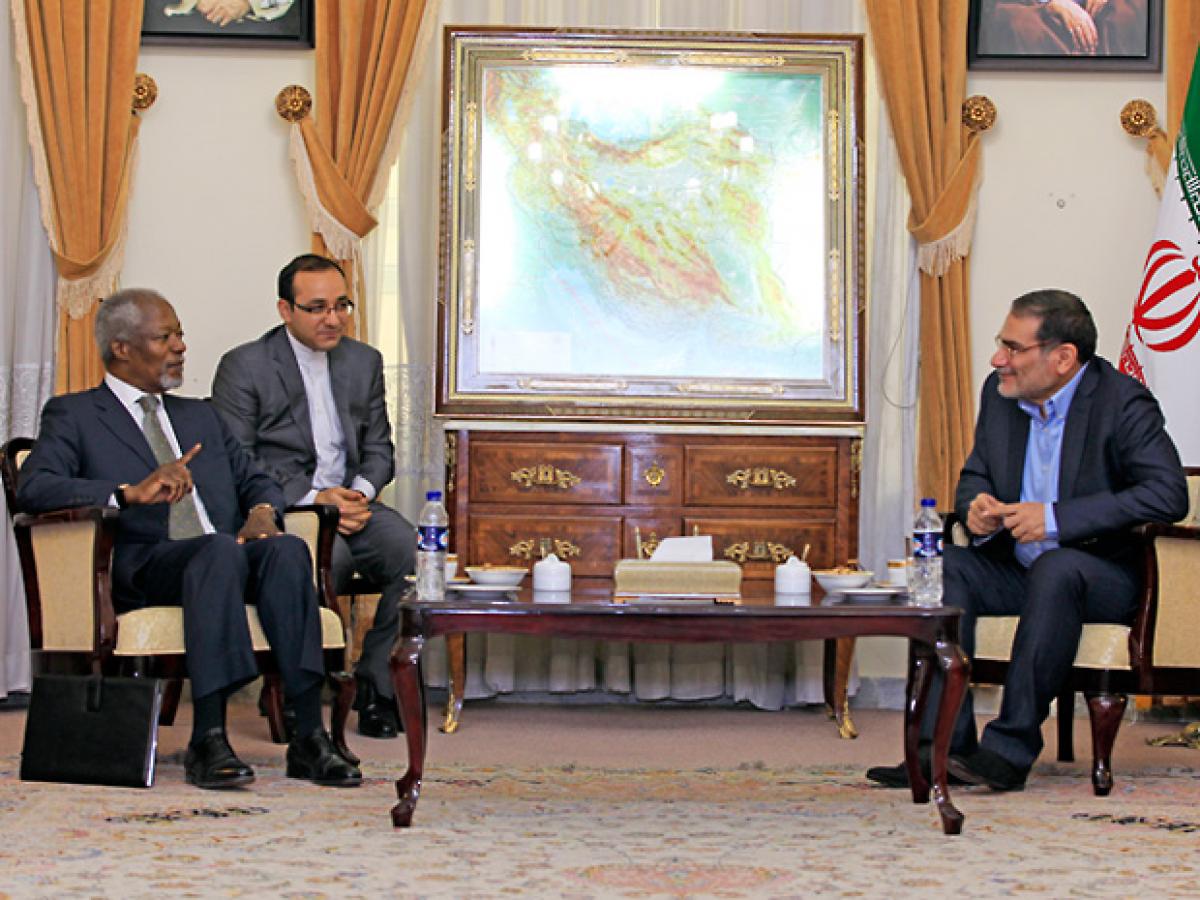 The Elders met with Ali Akbar Velayati (right), Head of the Centre for Strategic Research and adviser to the Supreme Leader of Iran, Ayatollah Ali Khamenei.
Speaking to journalists after the meeting, Kofi Annan briefly explained The Elders' reasons for visiting Iran, emphasising that Iran should be part of the solution to the Syrian crisis.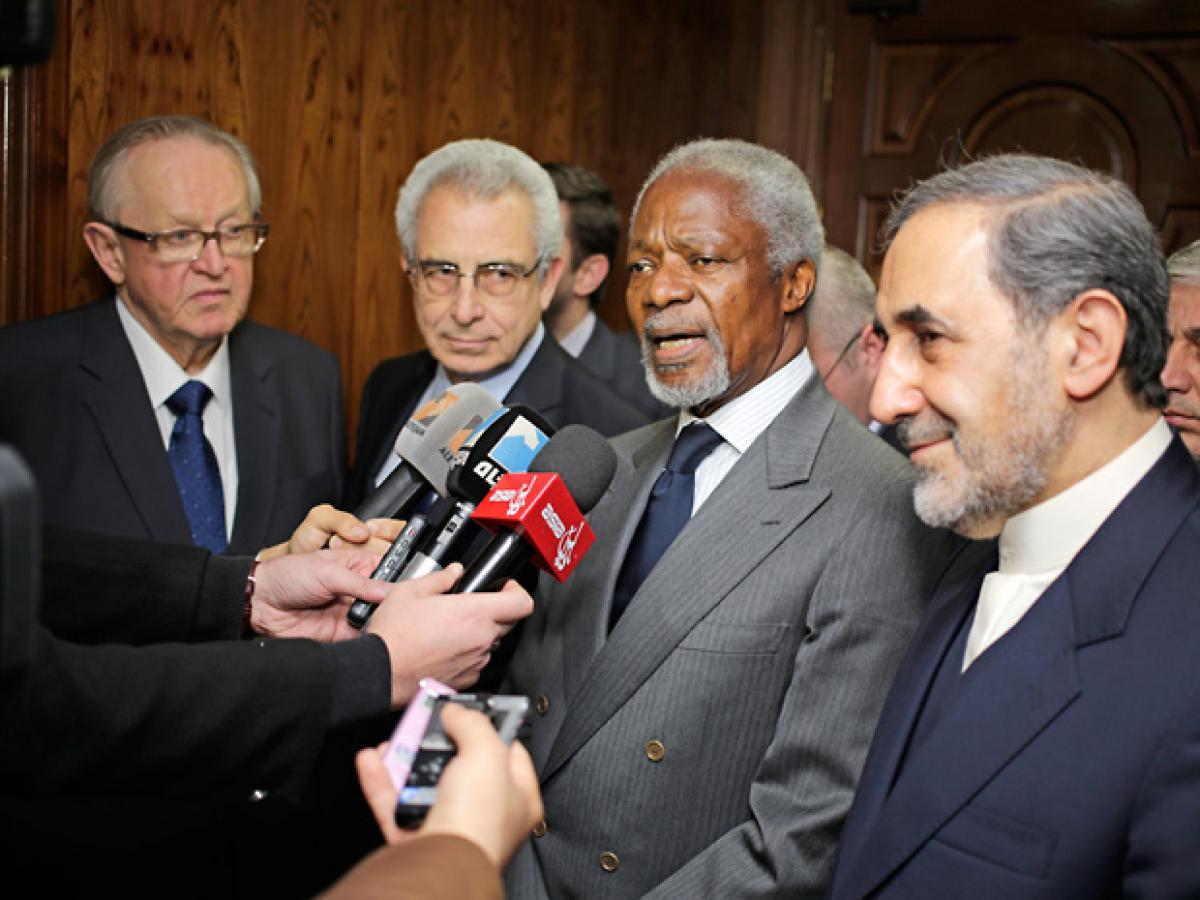 The Elders discussed the legacy of the late Ayatollah Ruhollah Khomeini at a meeting with his grandson Seyyed Ali Khomeini.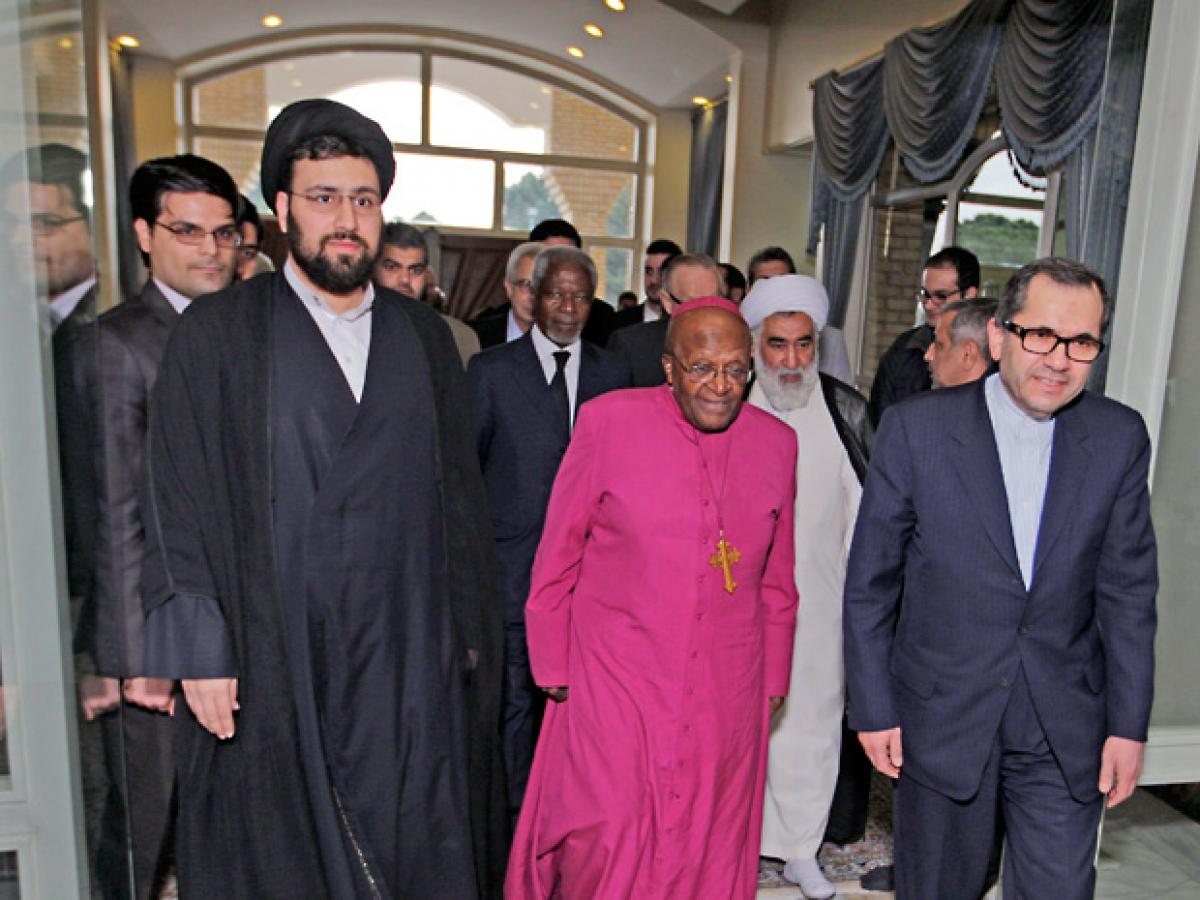 "We believe very firmly that it is possible for all of God's children to live harmoniously together." Desmond Tutu A delegation of Elders visited Tehran in January 2014 for a series of meetings with the Iranian leadership.
Photos: Morteza Nikoubazl | The Elders