After a lighthearted blast on the vuvuzela, Archbishop Tutu spoke to the students about their hopes and ambitions for their country. If they were grown-up, he asked, what would they choose for Palestine?
After a lighthearted blast on the vuvuzela, Archbishop Tutu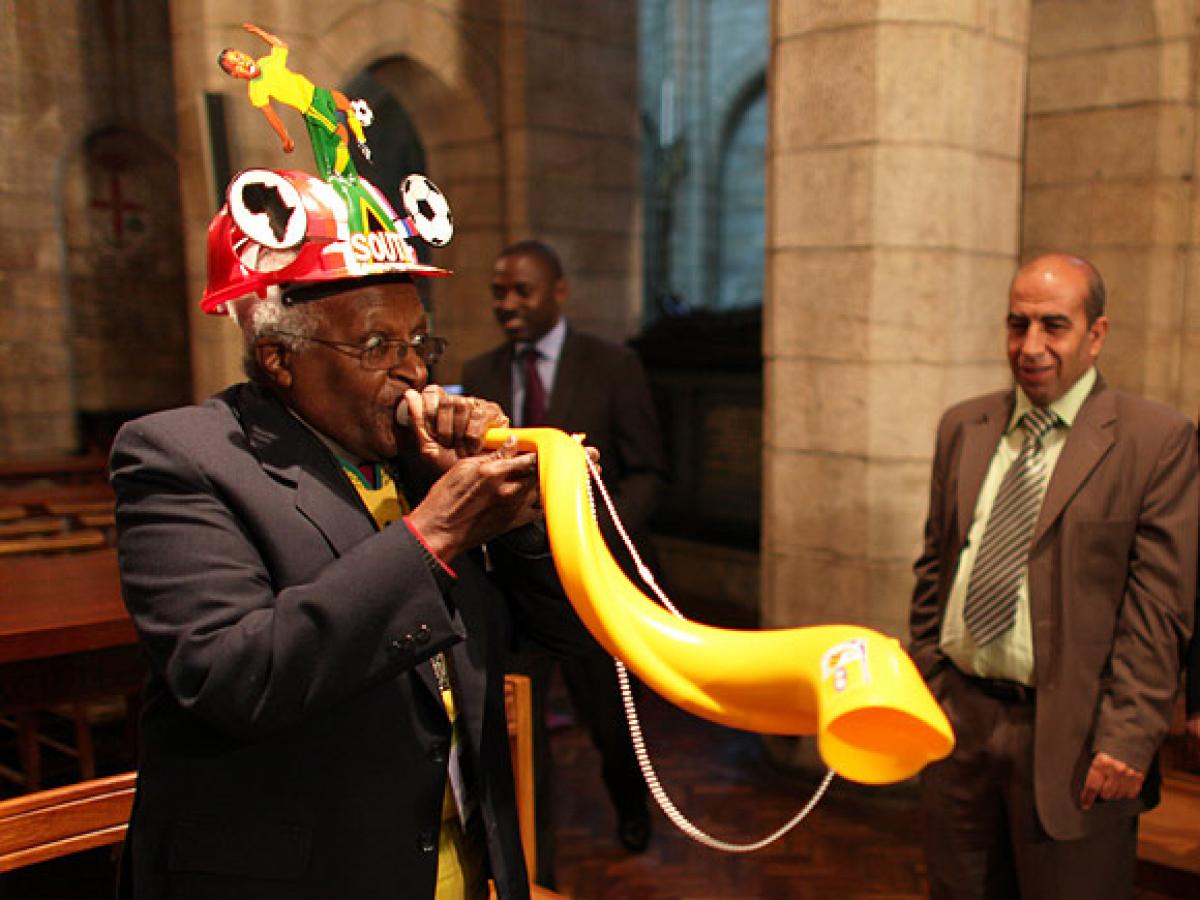 The students took the opportunity to ask the Elders for their advice on dealing with the problems they face in Gaza.
Two students from Gaza join the Elders in South Africa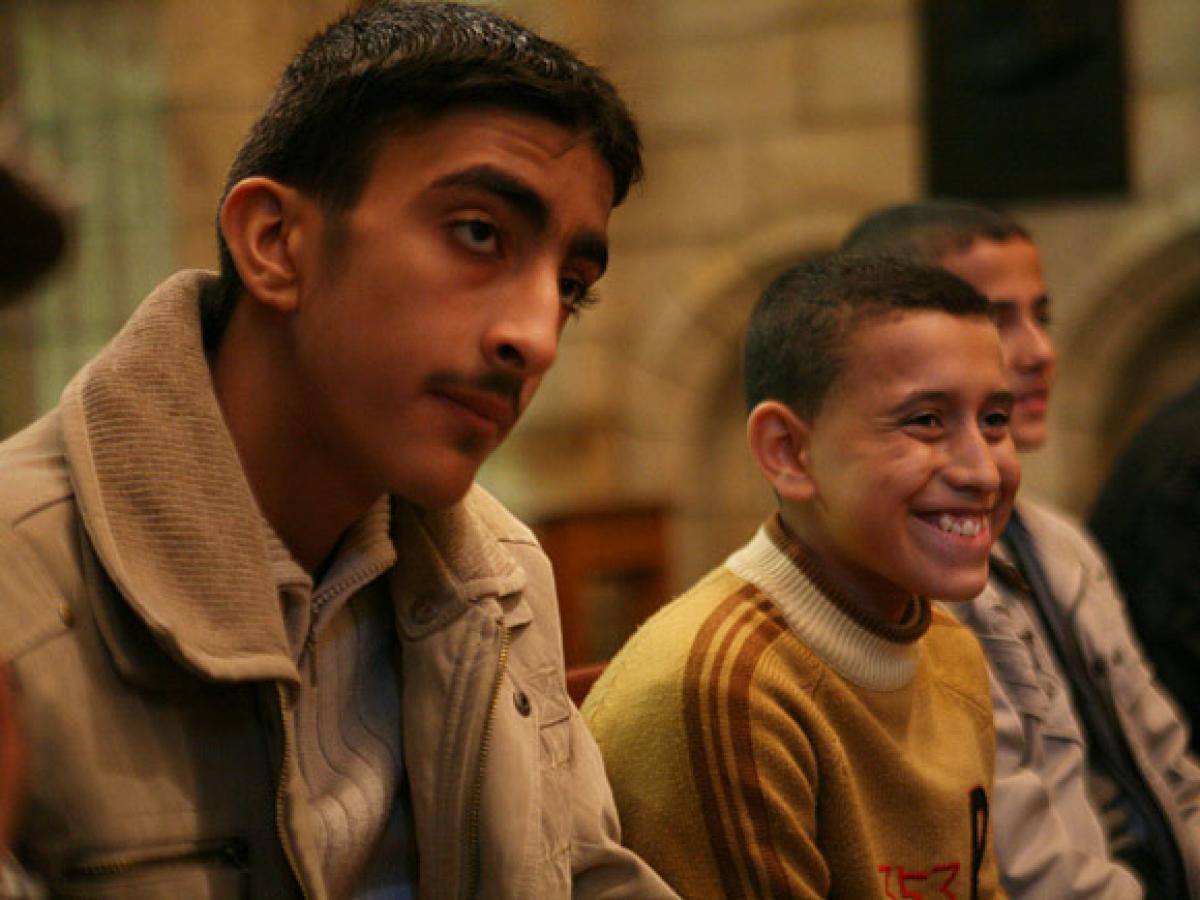 Mary Robinson asked the students about their experiences during Israel's 'Operation Cast Lead' in December 2008-January 2009. One boy described how civilians had fled their homes during the bombing and sought refuge in a school.
Elders Graça Machel, Desmond Tutu and Mary Robinson listen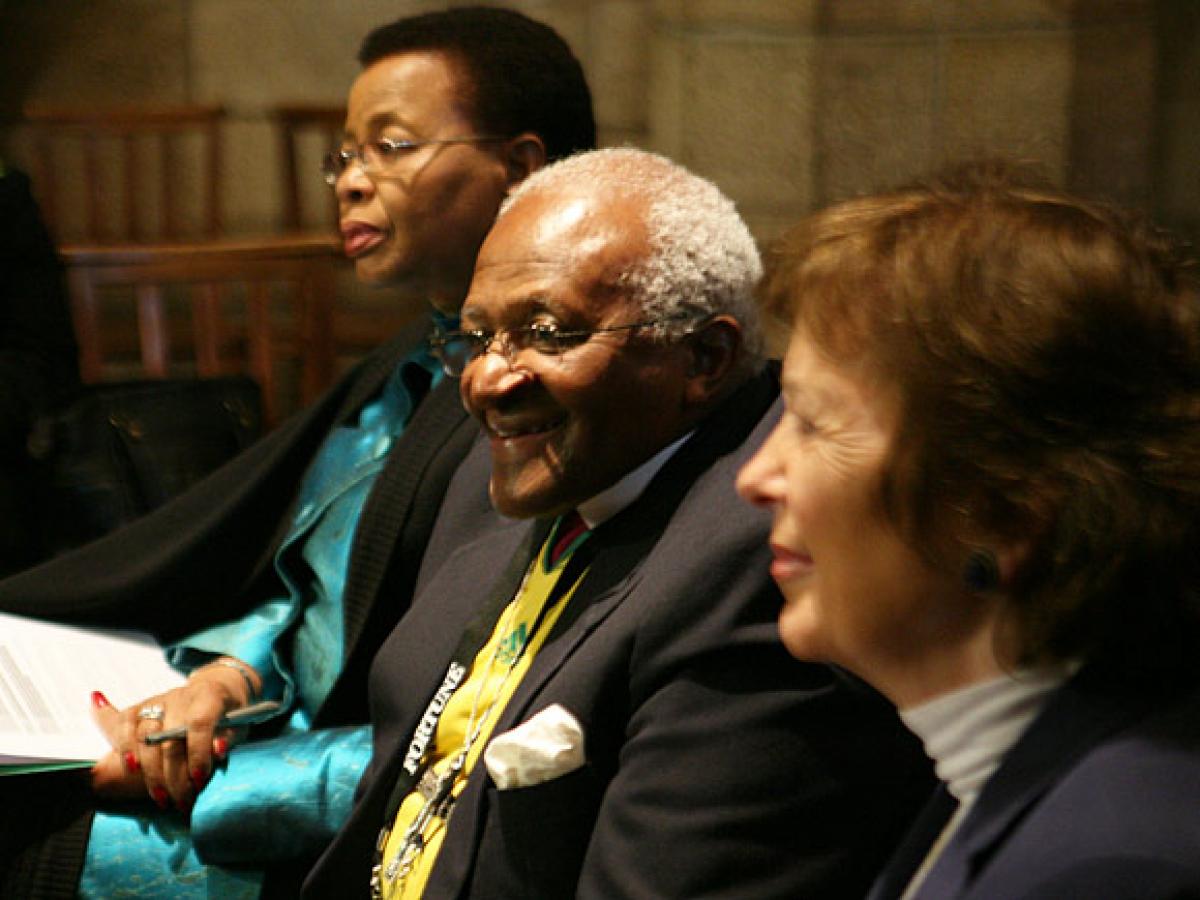 As well as meeting with the Elders, the students visited several important sites from the struggle for freedom in South Africa. These included the Apartheid Museum and Robben Island, where Nelson Mandela was imprisoned.
A young male student from Gaza at the discussion in South Af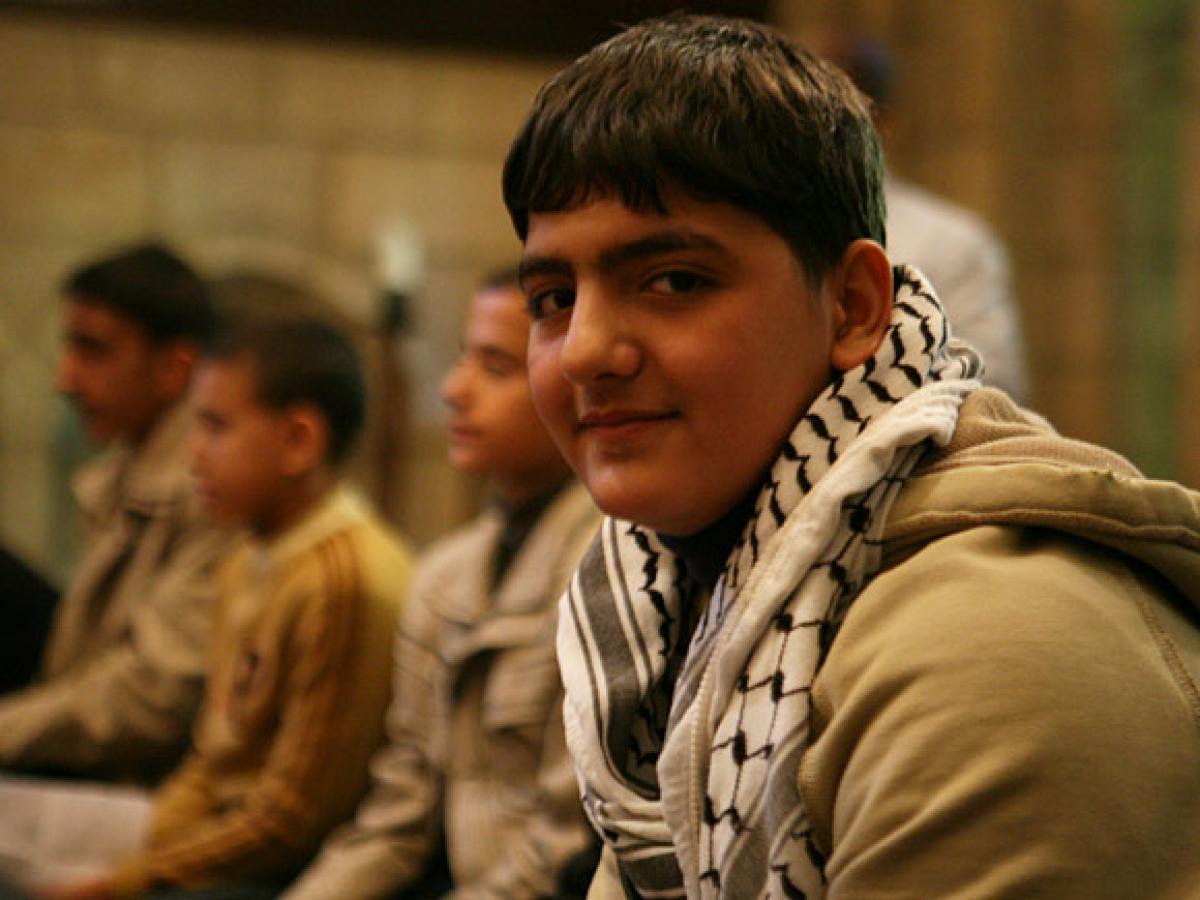 A week later ten female students, all around 14 years old, travelled to Norway and met Elder and former Norwegian Prime Minister Gro Brundtland. That same day, they were given a guided tour around the Nobel Peace Institute and Nobel Peace Centre.
Gro Harlem Brundtland talks with a group of young female stu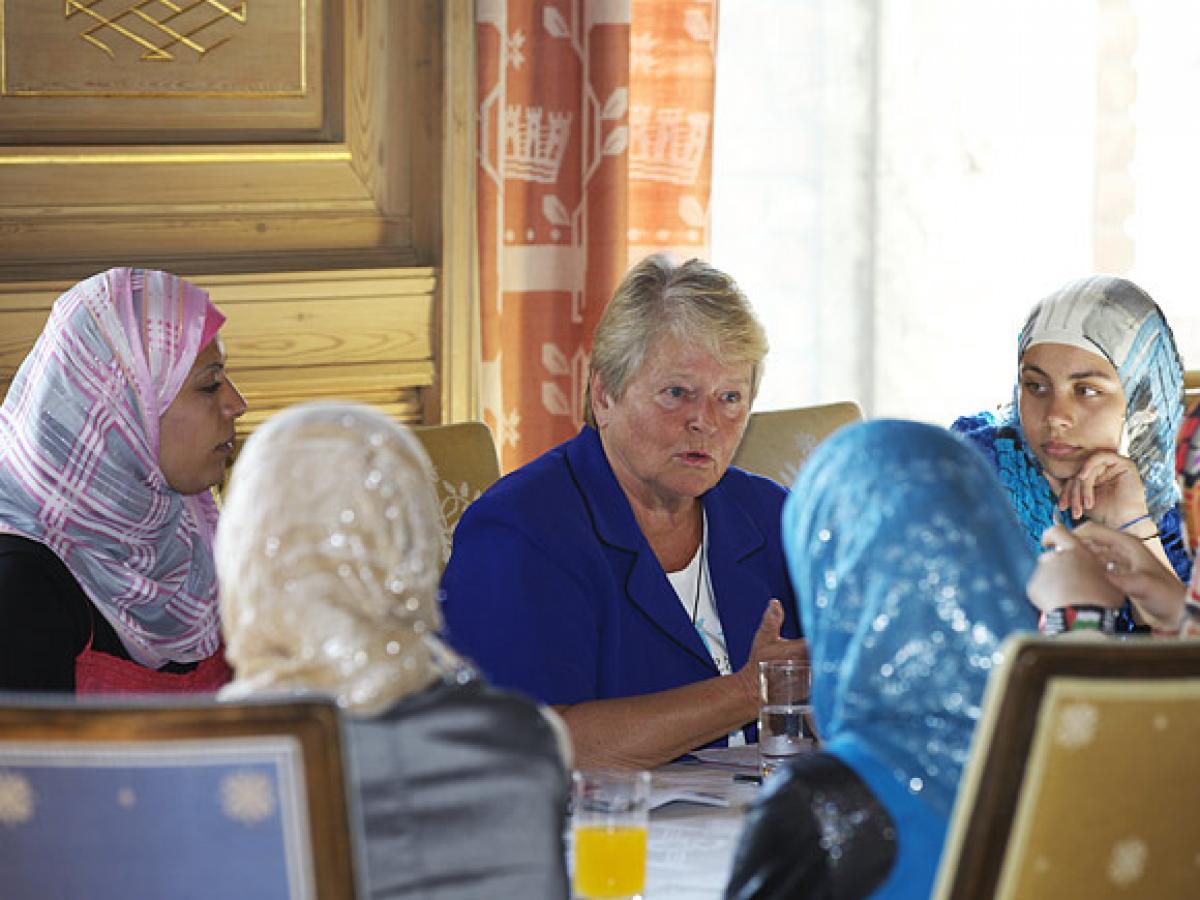 The visit gave an opportunity for the students, who all grew up in Gaza, to learn how human rights standards can be used as an alternative to violence. Throughout the 8-day trip, the students had the opportunity to meet human rights experts from several Norwegian institutes and international organisations.
The group of female students visiting Norway from Gaza stand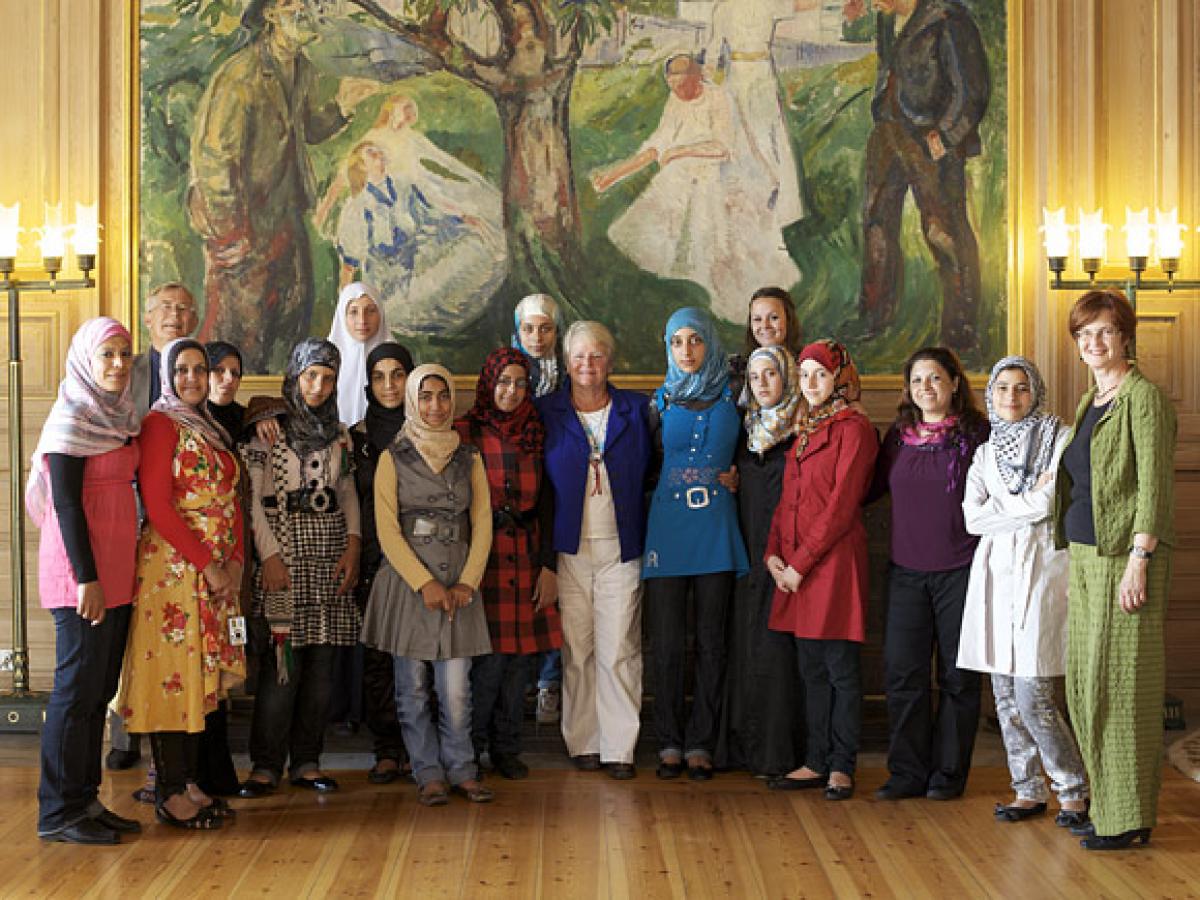 The students weren't in meetings all the time. They also spent time with the Palestinian community in Oslo and visited some of Norway's finest tourist attractions, from Bergen Aquarium to the Viking Ship Museum in Oslo.
Gro Harlem Brundtland in discussion with the group of studen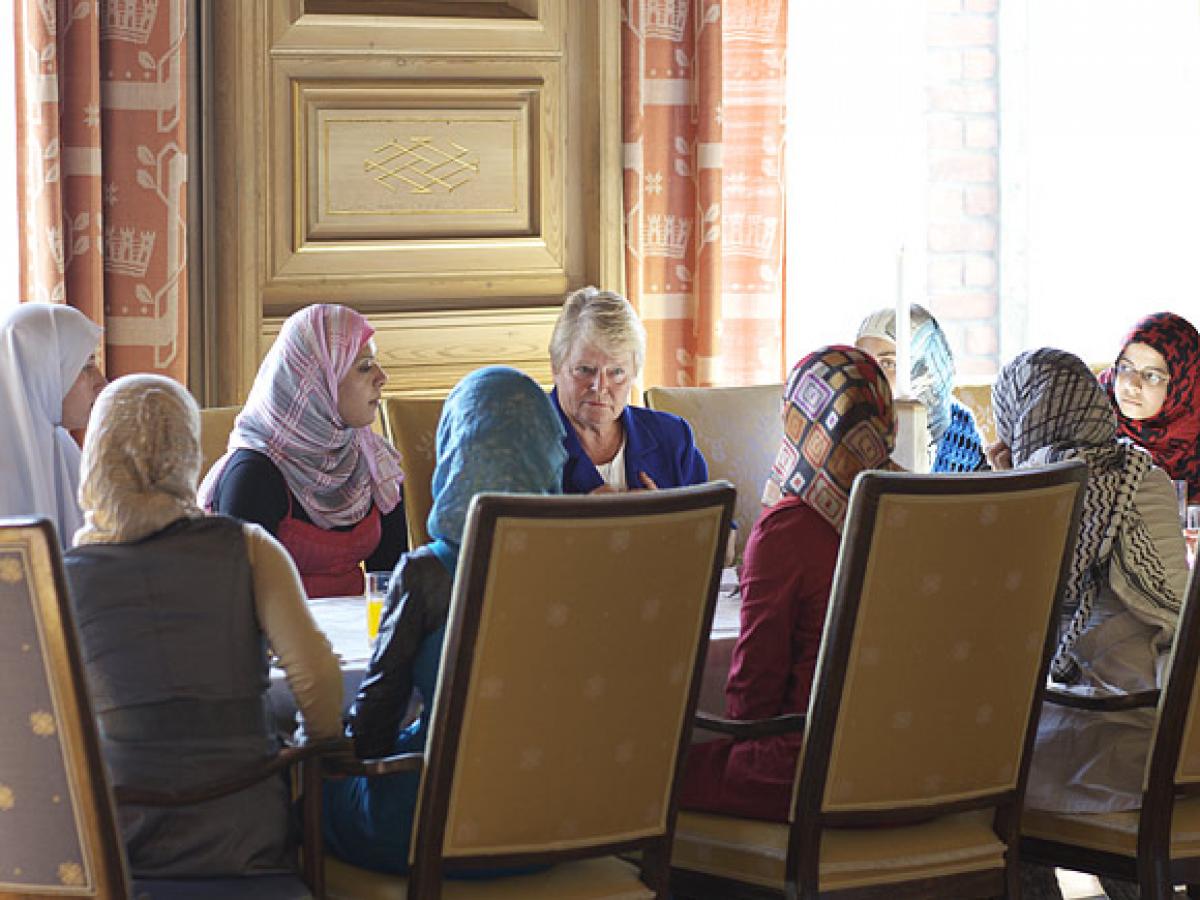 Twenty Palestinian students leave Gaza for the first time to meet Desmond Tutu, Graça Machel and Mary Robinson in South Africa, and Gro Brundtland in Norway.
In July 2010, ten Palestinian students from Gaza visited South Africa on a human rights study trip, where they met with three Elders: Archbishop Tutu, Mary Robinson and Graça Machel. The following week, a second group travelled to Norway to meet with Elder and former Norwegian Prime Minister Gro Brundtland.
None of the teenagers on the trip had ever left Gaza before. The United Nations Relief and Works Agency (UNRWA) organised the visits to encourage young Palestinians to learn more about human rights, as well as to give them an opportunity to experience life outside the Gaza strip.