At a time of rising global tensions, the Elders travelled to Russia to talk directly with top Russian leadership for a frank exchange of views.
Highlighting the importance of the trip, the Elders formed at short notice their largest-ever delegation for a foreign diplomatic mission.
The Elders in Moscow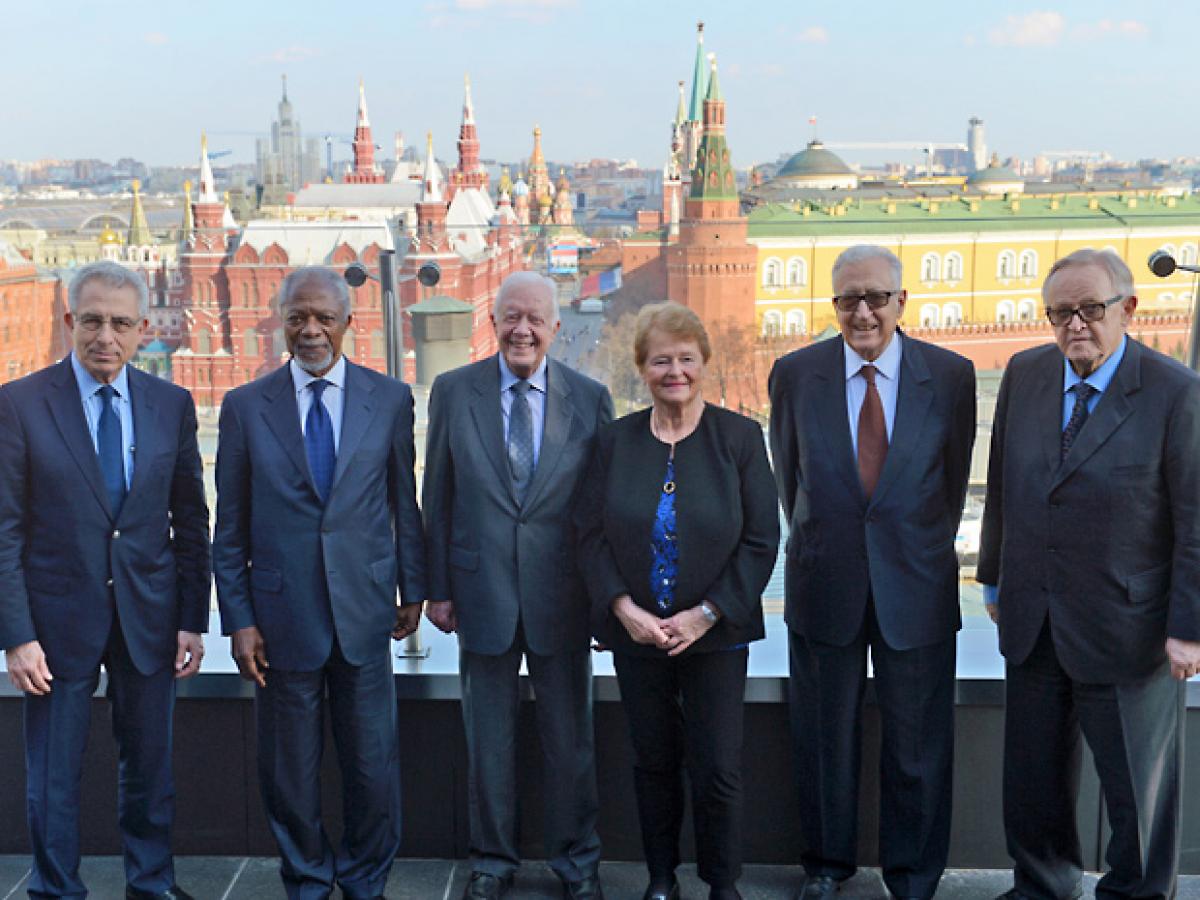 On the first day of their Moscow visit, the six Elders met the Russian Foreign Minister Sergey Lavrov.
Lavrov was pleased to meet the Elders again after their encounter at the Munich Security Conference in February where the Elders had presented their proposals for UN reform.
One of the topics they discussed was the mistakes made by all sides in addressing the crisis in Syria.
The Elders with Sergey Lavrov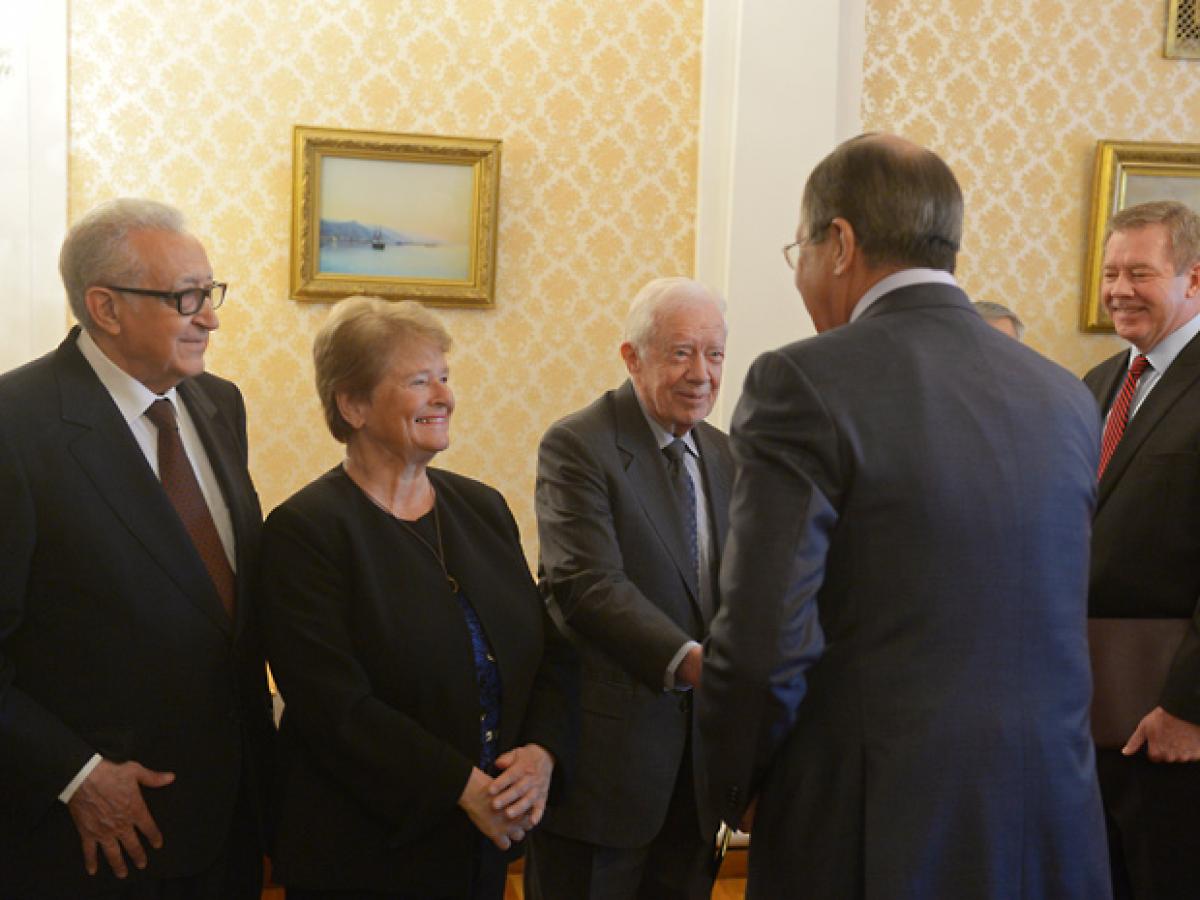 Six Elders were in Moscow in late April to meet President Vladimir Putin and Russian officials to hear their approach to a variety of current geopolitical crises, in particular the situation in Ukraine.
The Elders who participated in the mission to Russia from to 27-29 April 2015 were Martti Ahtisaari, Kofi Annan, Lakhdar Brahimi, Gro Harlem Brundtland, Jimmy Carter and Ernesto Zedillo.
Photos: Grigory Sysoev | The Elders