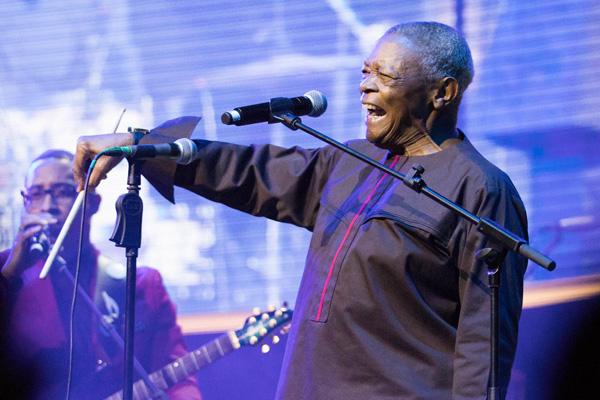 Remembering Hugh Masekela, a voice for justice whose music will live on to inspire future generations in their own struggles to build a freer, fairer world.
Hugh Masekela was loved and respected the world over not only for his musical genius but also his life-long commitment to equality, freedom and fighting discrimination.
Born into poverty and racism, he used his talents to support the liberation struggle against apartheid in South Africa and raise awareness of his people's plight to a global audience.
After the apartheid regime was defeated and Nelson Mandela became the President of a truly multi-racial democracy, Hugh continued to be a voice for justice, challenging prejudice across all communities and urging people to live up to Madiba's ideals.
All these qualities and values were at the fore when he walked on stage at the Cape Town International Convention Centre on 18 July 2017 to help celebrate the tenth anniversary of The Elders.
Despite poor health, Hugh had eagerly volunteered to play at the event, held on Mandela Day, which marked the launch of the Walk Together campaign. He joined fellow South African musicians Freshlyground and Thandiswa Mazwai, and the South Sudanese artist and former child soldier Emmanuel Jal, at an event that brought together music, theatre and dialogue to honour the legacy of Madiba and all The Elders have achieved in their first decade.
Everyone in the hall was awed by his grace, humility and energy. Former heads of state and township dwellers alike rose to their feet and danced to iconic standards such as Stimela (Coal Train) and Bring Him Back Home.
His voice has tragically now been silenced but his music will live on to inspire future generations in their own struggles to build a freer and fairer world.
Rest in peace, Bra Hugh - we will walk together in your memory and keep your vision alive.