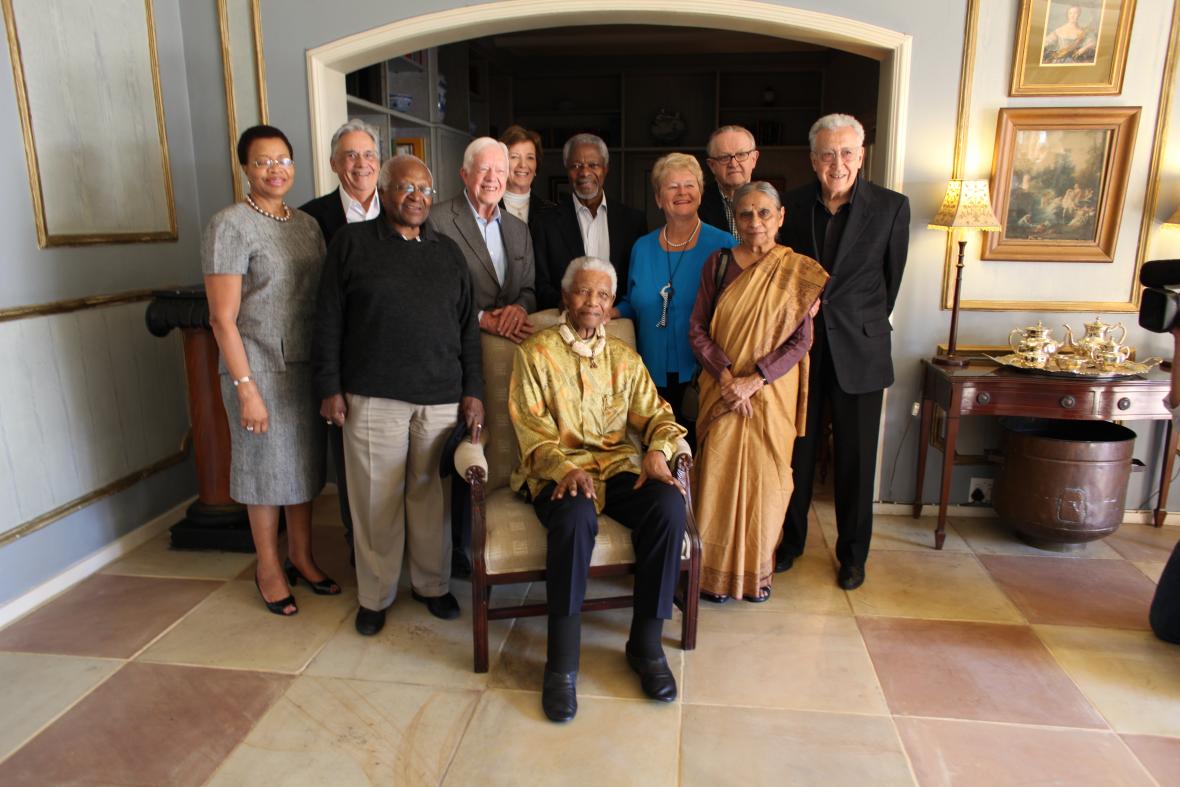 As The Elders marks its 15th anniversary in 2022, we reflect on some of the highlights and milestones along the way.
18 July 2022 marks 15 years since Nelson Mandela brought the Elders together.
Over the years, the Elders have continued to work as independent moral voices for peace and ethical leadership, tackling some of the greatest global challenges we face today.
Look back on 15 years of The Elders with our interactive timeline, which shares our story and achievements so far. View The Elders' timeline.
Together with Mandela, co-founding members of The Elders include Graça Machel, Archbishop Desmond Tutu, former UN Secretary-General Kofi Annan, former US President Jimmy Carter, and former President of Ireland Mary Robinson. Watch Nelson Mandela's inaugural speech.