Mary Robinson answers questions from journalists before the award ceremony in Paris, December 2018.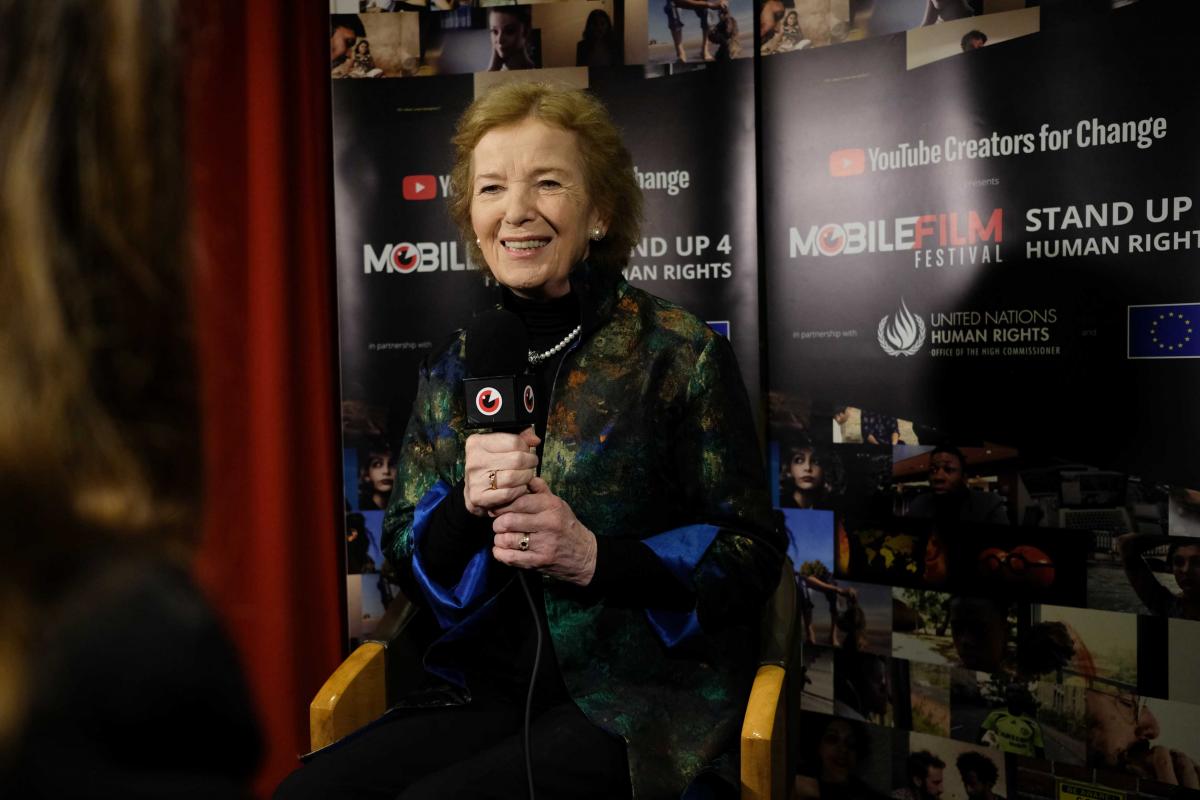 Mary Robinson addresses the audience of filmmakers and human rights defenders at the award ceremony in Paris, December 2018.
"Human rights form the bedrock of our civilisation. But we know that without careful and vigilant maintenance, these foundations can weaken and give way in the face of cynical and malign populism."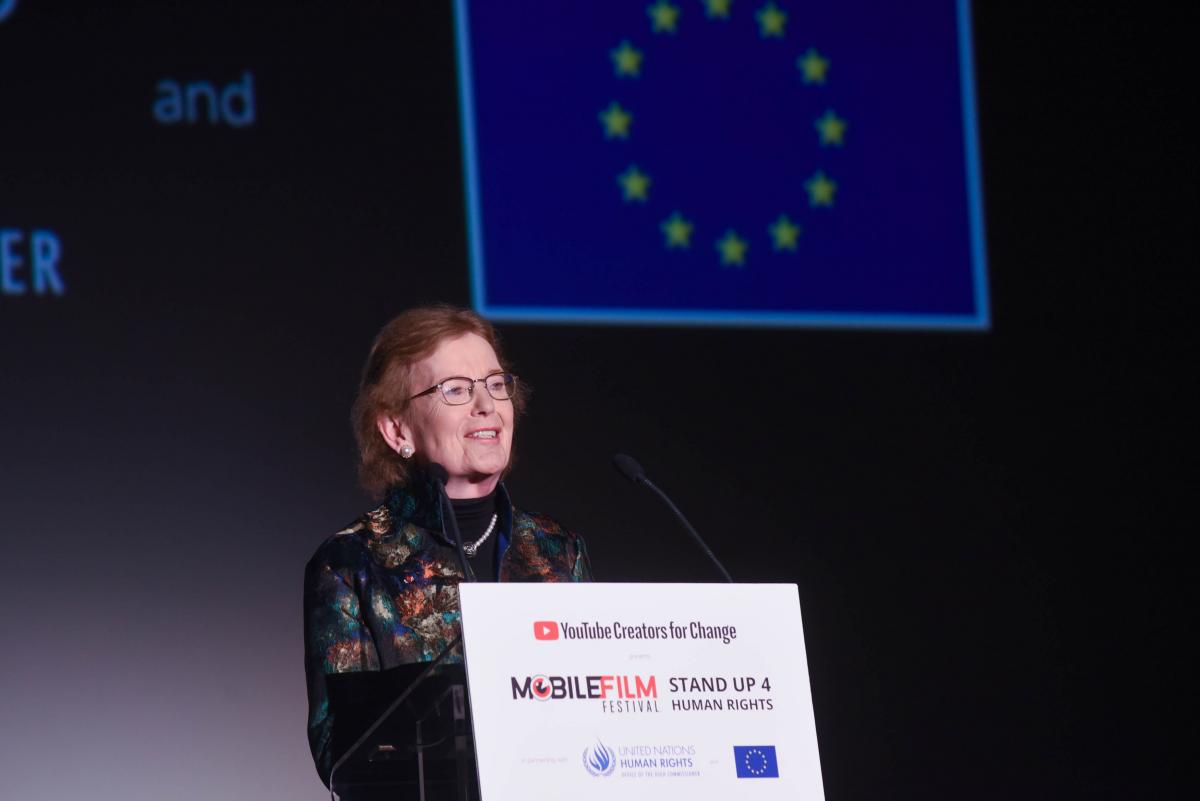 The Mobile Film Festival jury with Honorary President Mary Robinson, December 2018.
"It is so important to use all the means at our disposal, including new digital technologies and networks, to keep human rights messages alive and relevant."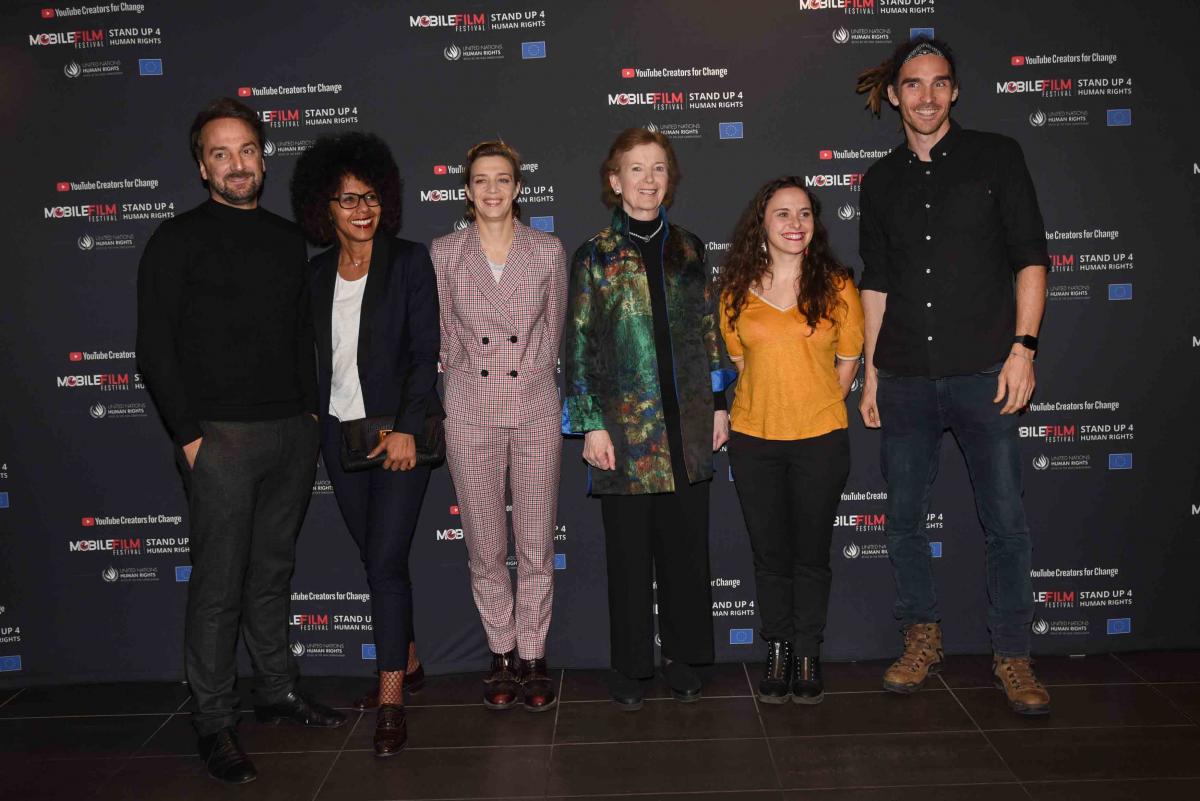 The winning filmmakers and the jury from the Mobile Film Festival in Paris, December 2018.
"All of you gathered here are doing valuable and necessary work to impart this knowledge – and showing that this can be done creatively, inclusively and effectively. I salute and commend your efforts. And I encourage you to keep fighting!"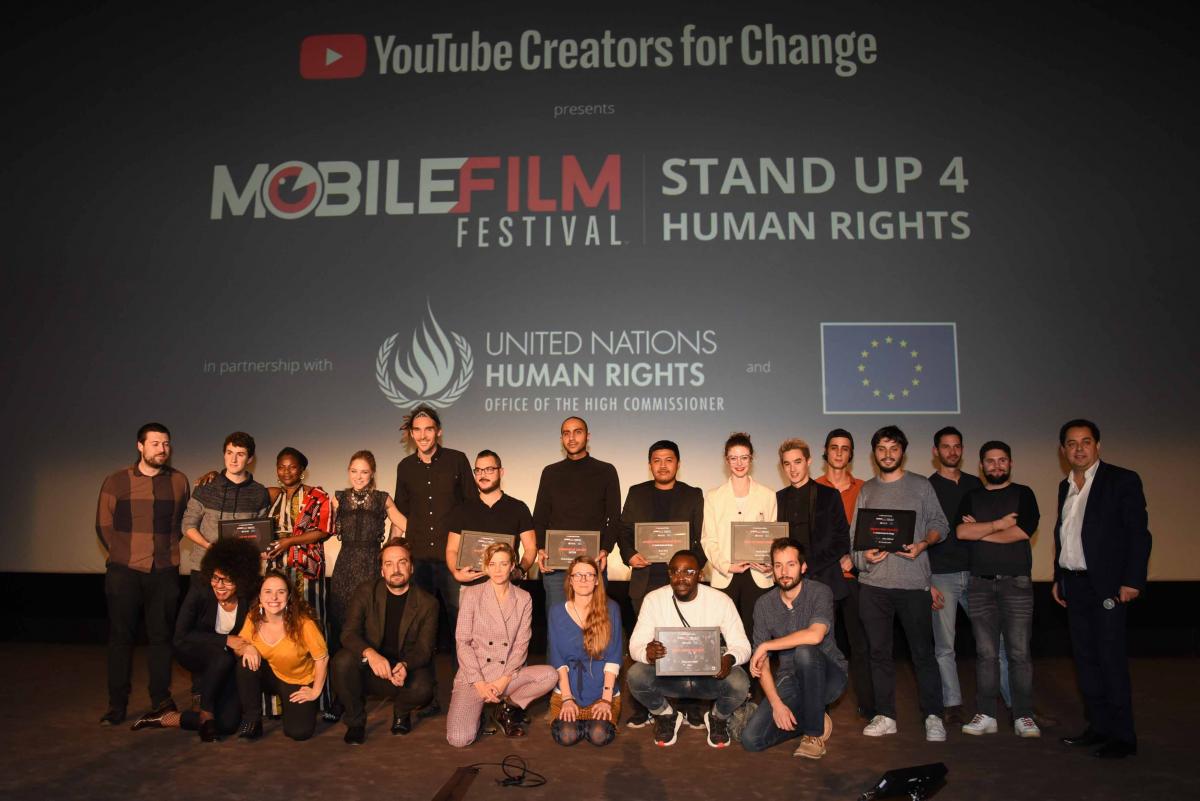 In her role as Honorary President, Mary Robinson joined filmmakers to celebrate several short films highlighting key human rights issues affecting people across the world today.