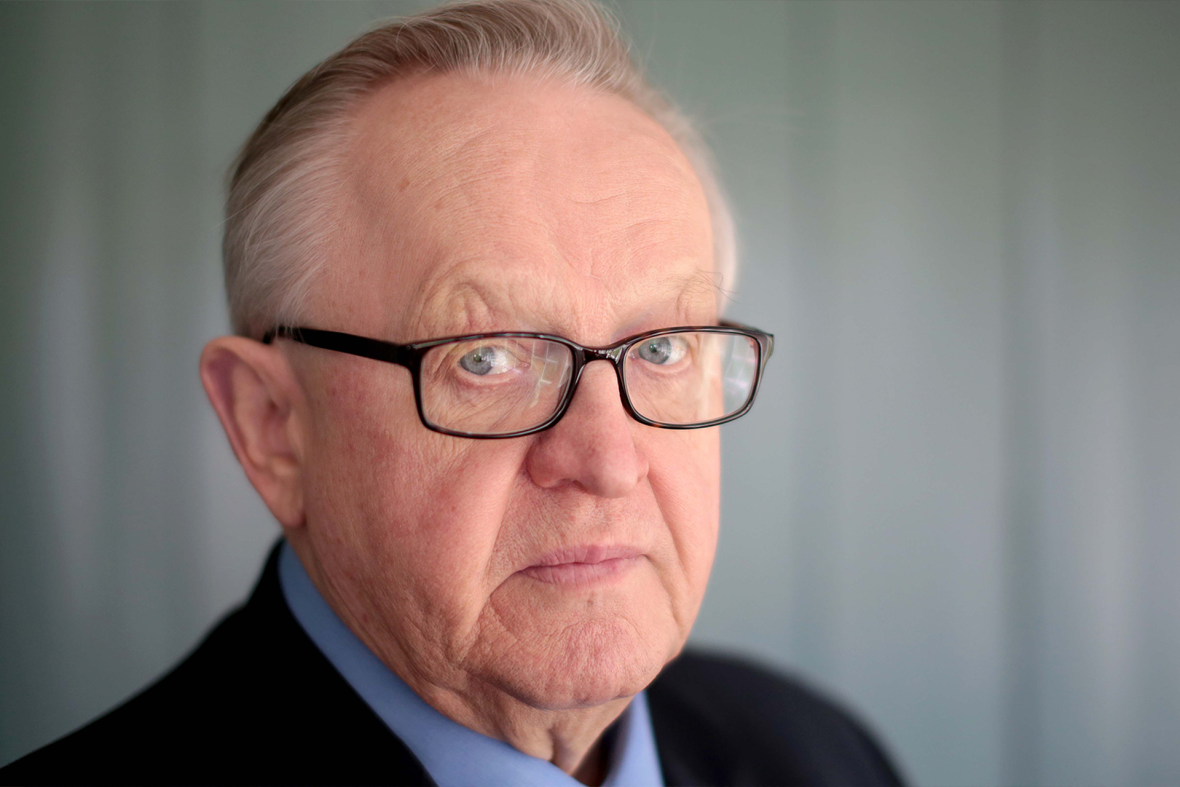 The Elders are deeply saddened at the passing of their dear friend and colleague Martti Ahtisaari after a long illness borne with great dignity and courage.
Martti Ahtisaari joined The Elders in 2009 and was a hugely admired and respected member of the group, before becoming an Elder Emeritus in 2018. He contributed significantly to the organisation's work on conflict prevention and resolution, joining delegations to South Sudan, Myanmar, North Korea, Kuwait and Saudi Arabia.
He was always guided by his deeply-held belief in egalitarianism and fairness, and his conviction that no conflict was too difficult to be solved provided there was sufficient political will on both sides.
Martti Ahtisaari won the Nobel Peace Prize in 2008 for his tireless work over three decades in helping resolve conflicts on several continents, including in Namibia, Aceh, Kosovo and Northern Ireland. After stepping down as President of Finland in 2000, he founded CMI – Martti Ahtisaari Peace Foundation, a leading NGO in the field of peace-building.
Mary Robinson, Chair of The Elders, said:
"The Elders are devastated to learn of the death of Martti Ahtisaari. He was a deeply admired friend and colleague who inspired us all with his dedicated commitment to resolving conflict and promoting a fairer world. His wisdom and determination should inspire us to redouble our efforts to secure peace in these deeply troubling times."
All of the Elders and their Advisory Council and staff team members send their heartfelt condolences to Martti's family: his wife Eeva, and their son Marko. They have lost a devoted husband and father.
The world has lost an inspiring figure – but one whose achievements will never be forgotten, and whose commitment to peace and equality will endure to inspire future generations.
ENDS
---
For media inquiries, please contact William French, Head of Communications at The Elders (+44 7795 693 903), or email: [email protected]