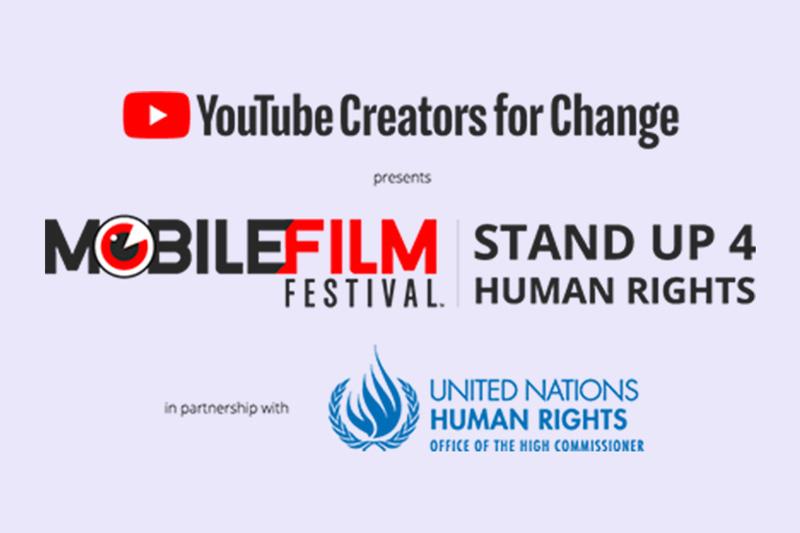 A selection of one-minute films from The Mobile Film Festival highlighting the most pressing human rights issues of today.
The Mobile Film Festival is marking the 70th anniversary of the Universal Declaration of Human Rights by showcasing inspiring one-minute films on the theme: Stand Up for Human Rights. The Elders' Chair Mary Robinson is Honorary President of the festival and will preside over the award ceremony on 4 December in Paris.
Part of the official activities by the Office of the High Commissioner for Human Rights to mark the 70th Anniversary of the UDHR, the 50 shortlisted films are both stark illustrations of ongoing human rights abuses and thought provoking commentaries on the current shrinking of human rights spaces and protections felt around the world. Watch a selection below:
263, India
263 million children worldwide are not in school. Vinamra Pancharia tells the story of two young boys living very different lives.
Maiden, Iran
Each year, 12 million girls are married before their 18th birthday. This short film directed by Fatemeh Saeedi and Saeed Aghakhani from Iran tells the story of one girl's wedding day.
They're Killing Us, Mexico
7 women are murdered every day in Mexico. "They're Killing us" details the fate of six women, and the State's failure to sufficiently investigate their murders. Directed by Carla Castellanos.
Me?, Italy
Human Rights are under threat. This film from Alessandro Sartori and Roberta Paolucci explores how populism and the far-right are threatening fundamental human rights in Europe.
Root, Bangladesh
Everyone has the right to a nationality. "Root" tells the story of a young Rohingya refugee at school in Bangladesh. Directed by M H M Mubassir.
A.C.O., France
"Arab of Controlled Origin" tells the story of a man forced to change his name and deny his origin. Directed by Benjamin Lapierre and Alexandre Gaudou.