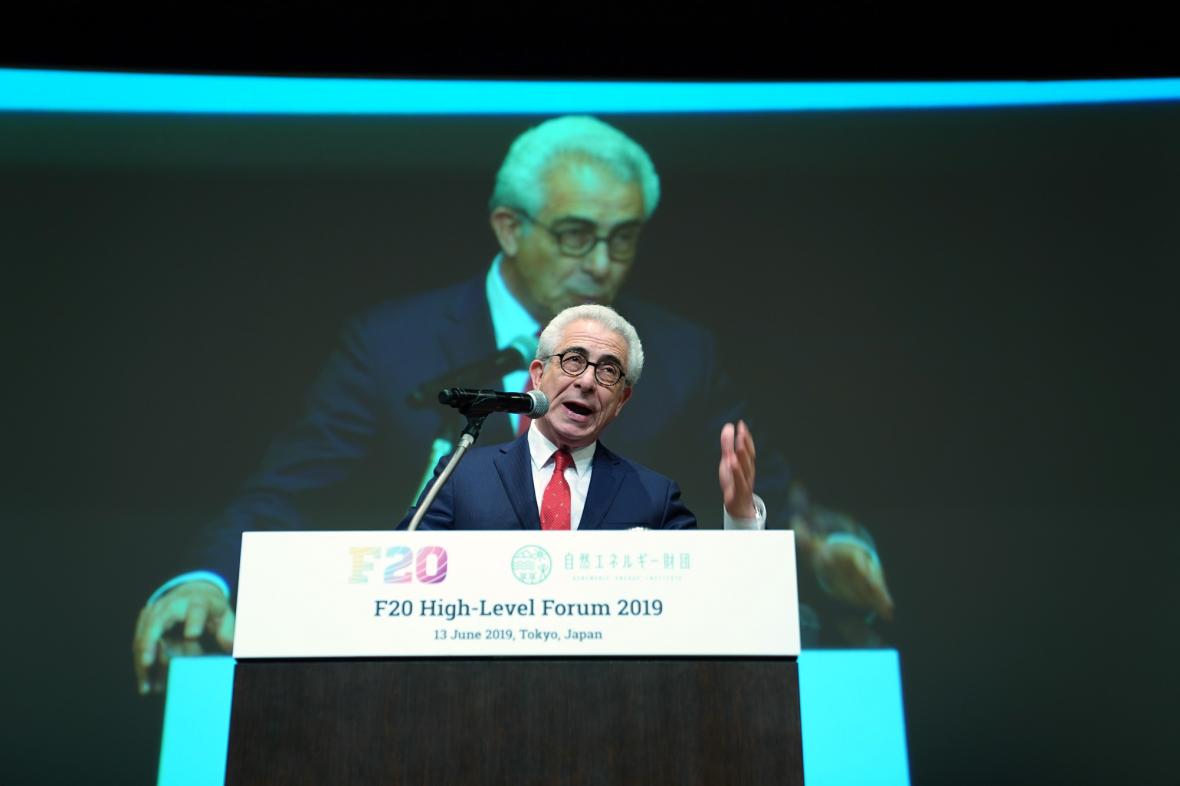 Energy and the environment was one of the main topics of discussion at the G20 summit, where 20 countries and territories gathered in Osaka, on 28-29 June 2019. Ernesto Zedillo, who now heads the Yale Center for the Study of Globalization, and who has been involved in tackling climate change since his retirement, expresses his hopes for Japan – the country chairing the summit.
This interview was first published in Japanese in The Mainichi.
Efforts under the "Paris Agreement", an international framework for countering global warming, will begin next year.
A framework has been established in which all countries, including developing countries, will work to reduce greenhouse gases, but this rule still does not go far enough. Under the agreement, countries will set their own reduction targets, with no sanctions issued against countries that fail to meet them. This is a difficult issue, but what can be done is to explore the targets submitted by each country to the UN. The advancement of technology (such as renewable energy) offers some hope of resolving the climate change issue. However, greenhouse gas emissions have risen for the past 2 years. Furthermore, the second largest emittter of greenhouse gases, the United States, announced it was pulling out of the agreement in 2017. After playing the role of leader on so many different stages, this was a truly unbelievable move.
Why are more rigorous countermeasures not being put forward despite there already being victims of weather disasters and global warming across the world?
The atmosphere has no borders. There are even countries that believe that the efforts of the rest of the world's countries will be enough to reduce the overall damage, even if they do nothing. Additionally, converting to lower emissions energy requires both effort and investment. When one considers the years it might take to see that investment bear fruit, one can understand the reluctance to bear the cost. A single country cannot dictate the right decisions to be made when it comes to tackling climate change. This is precisely why they must be based on international agreements (such as the Paris Agreement), and why we must all stand up and face climate change together.
Japan is facing international criticism over its continued reliance on coal-fired and other energy sources.
Japan is a rich and technologically capable country that need not rely on coal. It ought to be more ambitious and give itself targets that will contribute to lowering emissions across the world. The world is waiting to see just what kind of leadership Prime Minister Shinzo Abe will demonstrate at this year's G20 summit. At both previous G20 summits, the United States took a retrogressive stance and no change in its position is expected this year. I hope that the Japanese government will show confidence and resist pressure from the Trump administration.
Starting with Swedish environmental activist Greta Thunberg (16), youth demonstrations, calling for further measures to be taken, are gaining momentum all over the world.
Their actions bring us hope. This is one of the most incredible things I have seen in my life. Climate change cannot be resolved by individuals, but only through taking actions at a national level, and through international agreements. The ones putting pressure on the governments of the world are the citizens whose voices include those of the younger generation. Those in government would do well to listen to these voices, and consider carefully just what measures ought to be put in place.