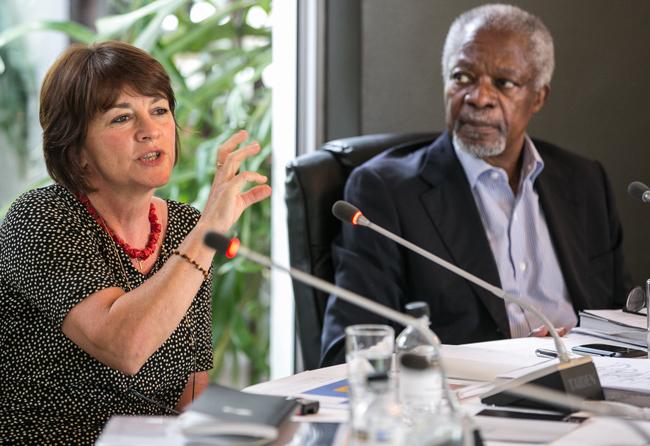 The Chair of the Elders, Kofi Annan, today announced the retirement effective 18 March 2016 of Ms Lesley-Anne Knight, the Chief Executive Officer of The Elders.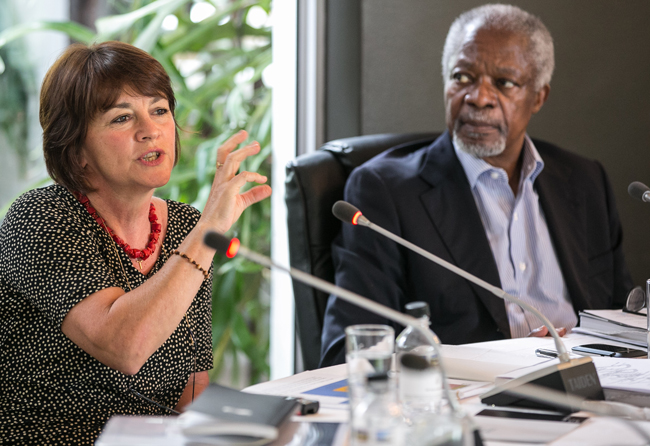 Lesley-Anne Knight and Kofi Annan at the board meeting in Cape Town, 2013
In making the announcement, Mr Annan warmly praised Ms Knight's work and commitment since being appointed to the role in January 2013.
Kofi Annan said:
"Lesley-Anne Knight has made a major contribution to shaping the global work and public advocacy of The Elders in the areas of climate change, women's rights and sustainable development among others."
He added that:
"She has shown an unwavering commitment to the mission of The Elders and worked hard to ensure our success".
Mr Annan also announced that Mr Andrew Whitley, currently the Policy and Advocacy Director of The Elders will act as the interim CEO pending the appointment of Ms Knight's successor.
For media inquiries, please contact William French, Head of International Media at The Elders (+44 7795 693903 or media@theElders.org)