Five years after Sri Lanka's bloody civil war came to an end, questions of accountability for alleged abuses have still not been fully resolved. Martti Ahtisaari has been named as one of three advisors to a UN team investigating human rights violations in the country.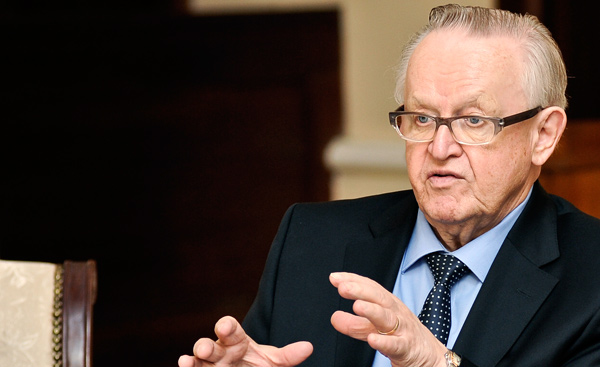 The Elders welcome the announcement that UN High Commissioner for Human Rights, Navi Pillay, has appointed Martti Ahtisaari to advise and support a team investigating alleged human rights violations in Sri Lanka that occurred towards the end of the country's civil war in 2009.
Other experts appointed to the panel are Silvia Cartwright, former Governor-General and High Court Judge of New Zealand, and Asma Jahangir, former President of Pakistan's Human Rights Commission and the Supreme Court Bar Association.
UN #HumanRights Chief Pillay announces details of #SriLanka conflict investigation: http://t.co/IBiN587DHP pic.twitter.com/AxHWjJh3tX

— UN Human Rights (@UNrightswire) June 25, 2014

For many years, The Elders have voiced their deep concern about the human rights situation in Sri Lanka. They believe that accountability and reconciliation are essential if a lasting peace is to ever be achieved in the country, and have repeatedly called on all parties to the conflict to account for crimes and human rights abuses.
Read more about The Elders' past work on Sri Lanka.