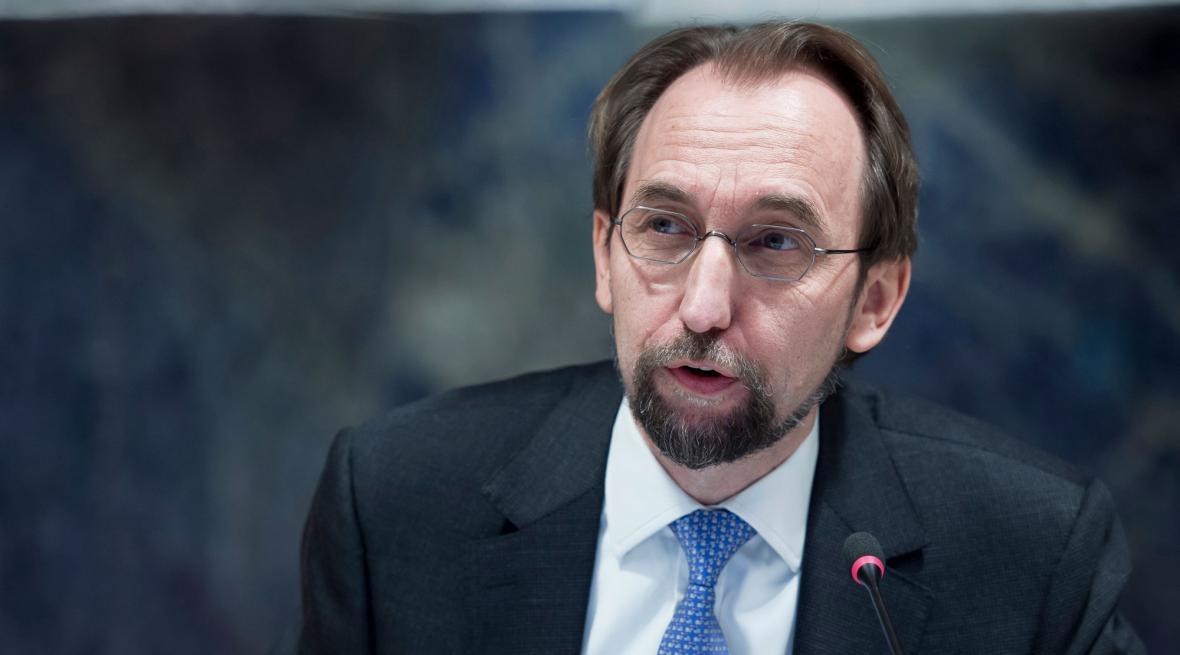 The COVID-19 pandemic is a test of our common humanity. It has revealed our shared vulnerabilities, and only a coordinated response based on justice, solidarity and humanitarian principles can help us overcome it.
First published in The Hill
Unfortunately the coronavirus crisis also is exposing problems of inequality between and within countries and the exclusion of vulnerable groups. How leaders respond to the plight of desperate, marginalized sectors of society will define their reputations and legacies.
President Trump and his administration now face a crucial test, after a federal judge set an April 6 deadline to explain why 7,000 detained migrant children and their parents — who are deemed to be at risk of catching coronavirus — cannot be released from detention on the U.S.-Mexico border.
The prolonged detention of migrants by the Trump administration constituted a health and human rights crisis long before coronavirus arrived on these shores. It was always a cruel, unjustifiable policy, driven by the cynical politics of xenophobic populism rather than an empirical approach to the challenge of mass migration across the Americas.
The root causes of the border humanitarian health crisis are multifaceted. Criminal and political violence, compounded by economic disruptions and abysmal poverty, have forced millions of people in Central and Latin America to leave everything behind, seeking safety and asylum in neighboring countries.
More than four million people have fled from Venezuela, and hundreds of thousands of people have travelled from the northern triangle of Central America — El Salvador, Guatemala and Honduras — toward the United States.
Throughout the last few years, human rights defenders, lawmakers and legal experts in the U.S. and abroad have loudly, persistently denounced the policies of family separation, child detention and forced repatriation of migrants as incompatible with the U.S.'s international human rights obligations and protections enshrined in domestic law.
These denunciations are even more justified today, especially since the U.S.-Mexico border has been closed for all but essential travel due to the coronavirus and its policing has been further militarized.
As things stand, many migrants, including children, face extortion, sexual violence, hunger, inhumane conditions in detention and significant risks of abuse in shelters in Mexico while waiting for their U.S. hearing. All of these have significant consequences. Moreover, the detrimental impacts are expected to last for many decades because childhood exposure to trauma has uniquely pernicious effects.
Under the current circumstances, it may be unrealistic to expect a fundamental change in U.S. immigration policy until after the November election. But that does not mean politicians and officials can ignore their responsibilities under international law.
Furthermore, COVID-19 is impervious to political calendars. Failure to address suffering in detention will not only entrench abuses but will provide fertile ground for the virus to spread among a population without sufficient access to health care or services.
I urge everyone responsible for current conditions for migrants on the U.S.-Mexico border to study the recommendations produced by the Border Humanitarian Health Initiative, based at the University of California, San Francisco. It offers practical, principled steps in the immediate, medium and long terms to treat migrants with justice and dignity, and to address the root causes of displacement. This includes providing health and essential services to migrants on both sides of the border. Special access and targeted programs appropriate to the populations' needs should be implemented in Mexico and barriers to essential care and services should be removed.
As much as possible, U.S. and Mexican authorities alike should consider alternatives to detention, on health, humanitarian and human rights grounds. Children should never be detained for reasons related to their or their parent's immigration status, as was made clear in the New York Declaration for Refugees and Migrants agreed to during the 2016 United Nations General Assembly.
Medium-term measures should include attempts to secure continuity of care for vulnerable groups such as children across borders, external monitoring of health and immigration systems, enhanced migrant processing capacity, and sharing of best practice, research and other relevant data between public bodies and civil society.
But without serious efforts to tackle the root causes of these migratory waves across the Americas — including endemic poverty, gang violence, human trafficking and impunity for rights abusers — all of the measures above will remain merely bandages.
Moments of crisis demand leadership and expose hubris and bad faith. Now is the time for people with wise heads and open hearts to stand up for the most vulnerable and to build a safer, healthier future for all.