Sharing peace cranes on social media
Instagram: michele_crosta, LozTakesPics, kijima_yu, claire_nathan, thethingwithfeathers, bunkado_inst; Facebook: Lynn Museum, Jasmin Grass, Soroptimist International Gold Coast Inc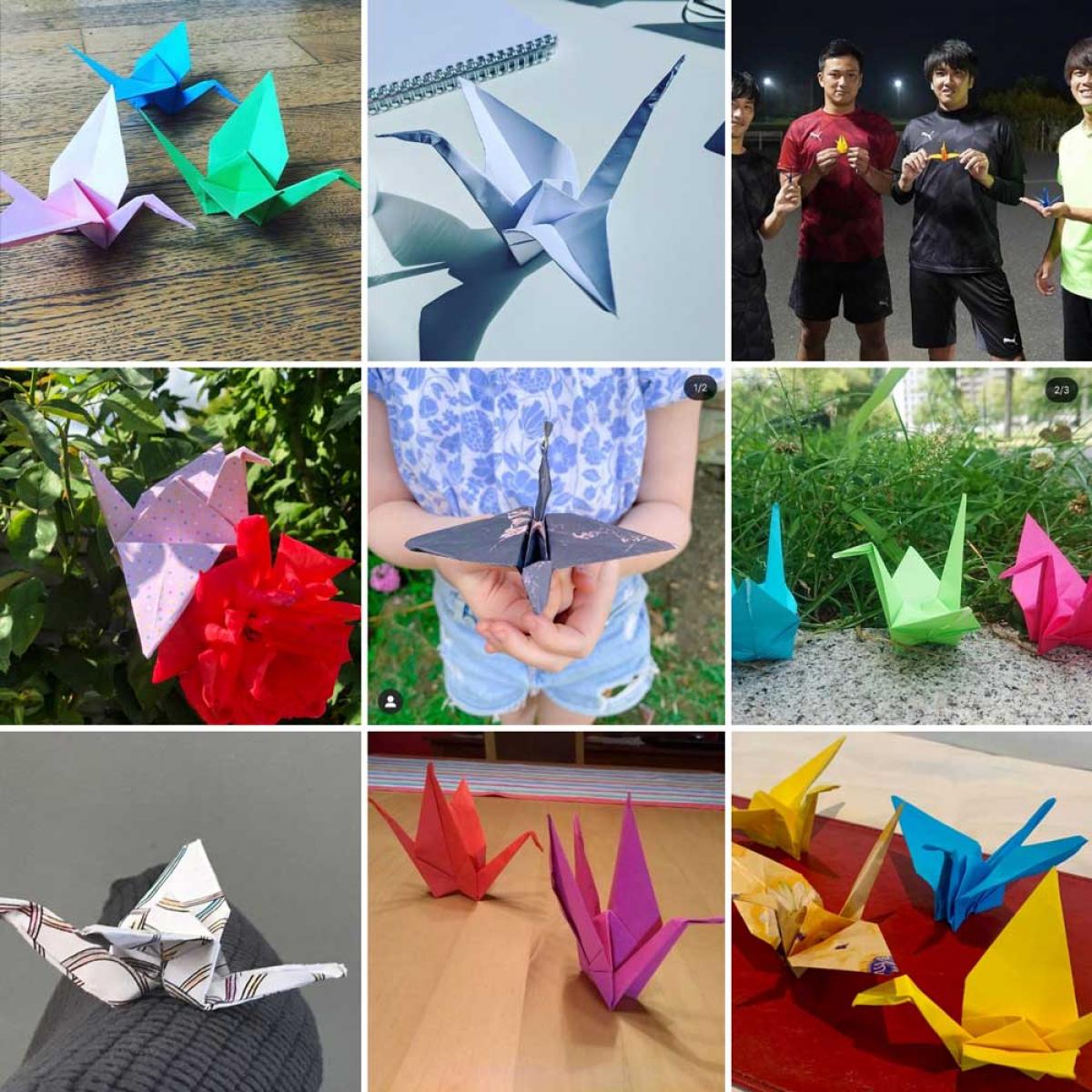 Hiroshima: a city forever changed by nuclear weapons
On 6 August 1945, the United States dropped an atomic bomb on the city of Hiroshima, Japan. The Hiroshima Peace Memorial, also known as the Genbaku Dome, was the only structure left standing in the area. A powerful reminder of the destructive power of nuclear weapons, it remains an iconic beacon for world peace and the ultimate elimination of all nuclear weapons.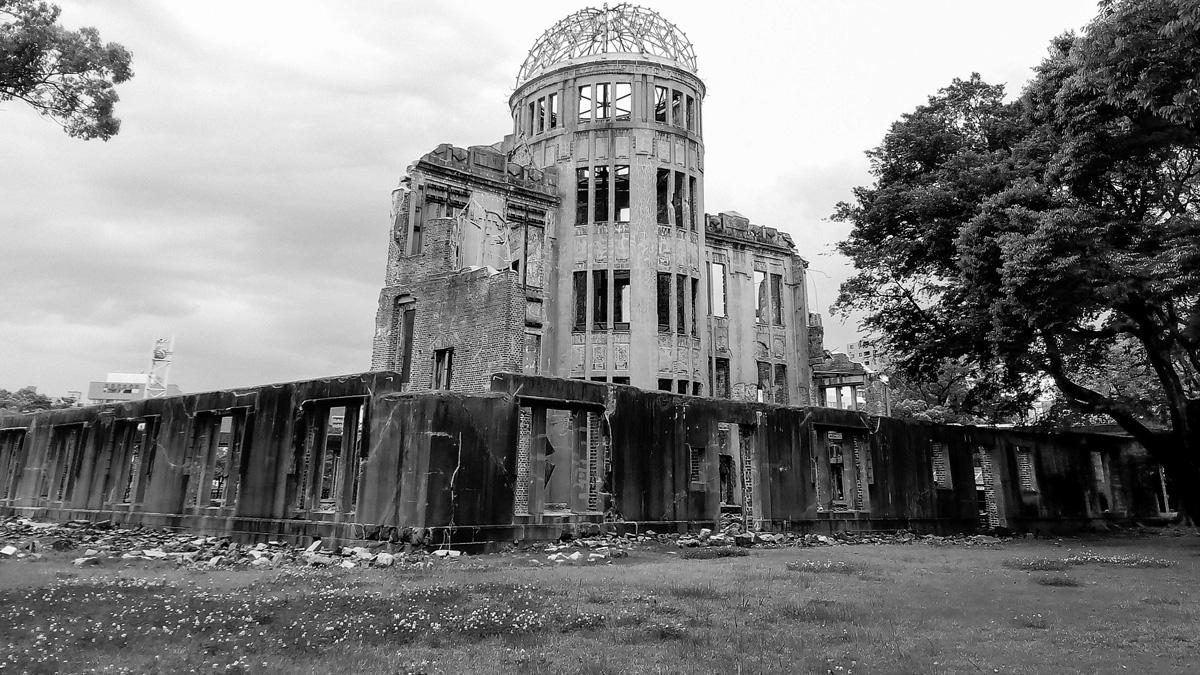 Mary Robinson
"Hiroshima and Nagasaki are symbols promoting peace and human rights.

Making the peace crane reminds us that out of much pain and suffering has come a leadership for peace which the world needs so badly"
Sadako Sasaki: the girl who sparked a peace movement
The origami peace crane has long been associated with Sadako Sasaki, a young girl who died from leukaemia caused by the radioactive fallout of the Hiroshima bombing.
Sadako in 1954, one year before her diagnosis (Photo: Masahiro Sasaki)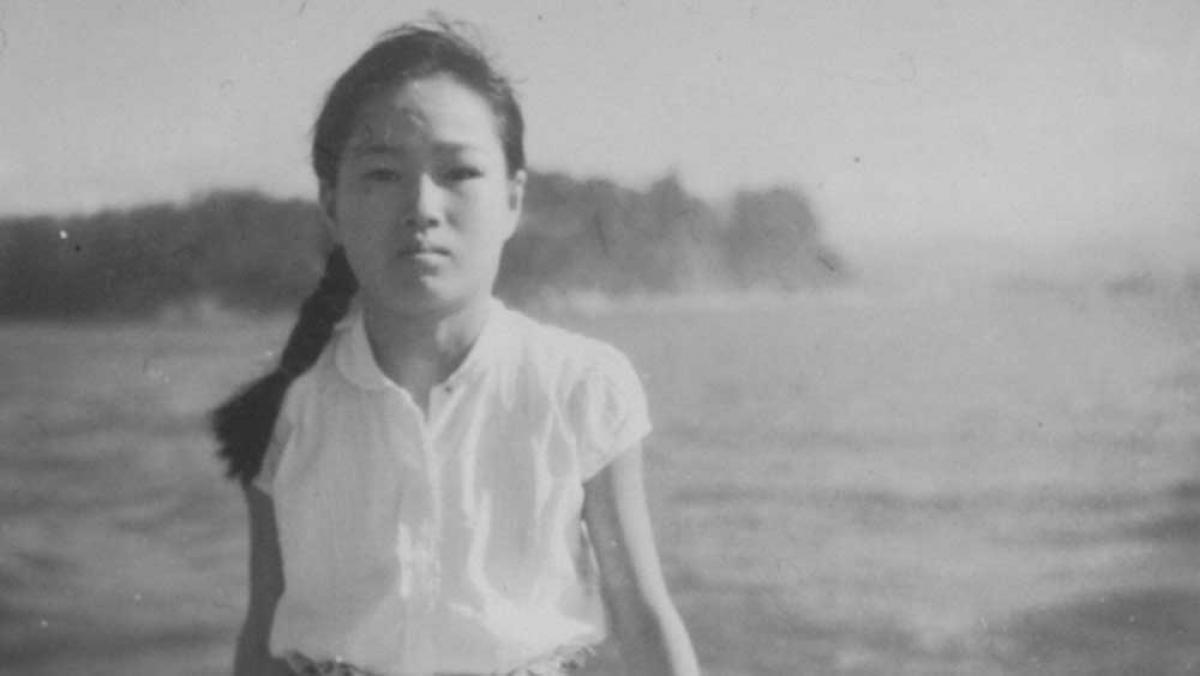 Ban Ki-moon
"Let us be united to make this world free from the threats of the nuclear weapons!

World peace is in our hands!"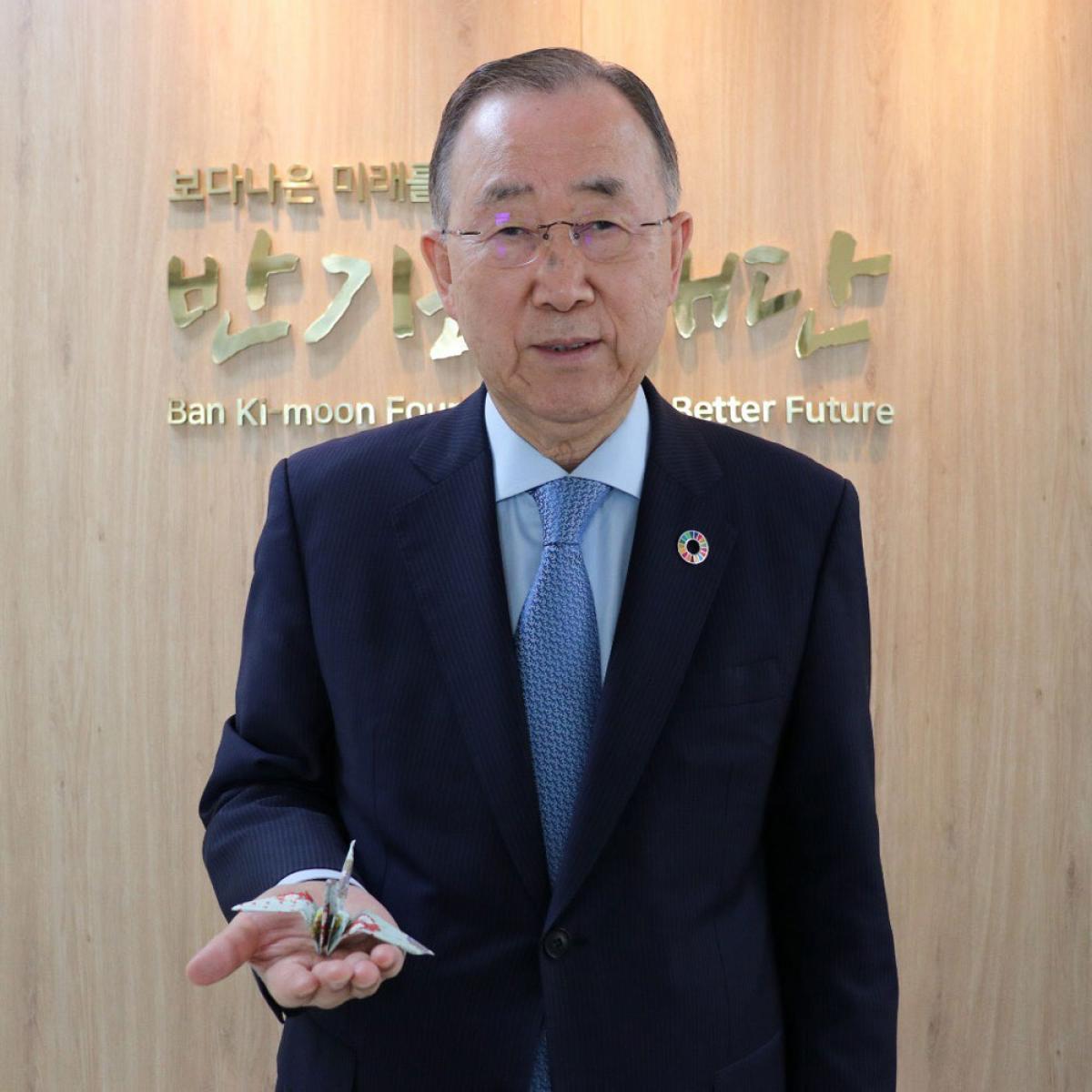 Juan Manuel Santos
"Peace should always be the ultimate objective of every person and of every country."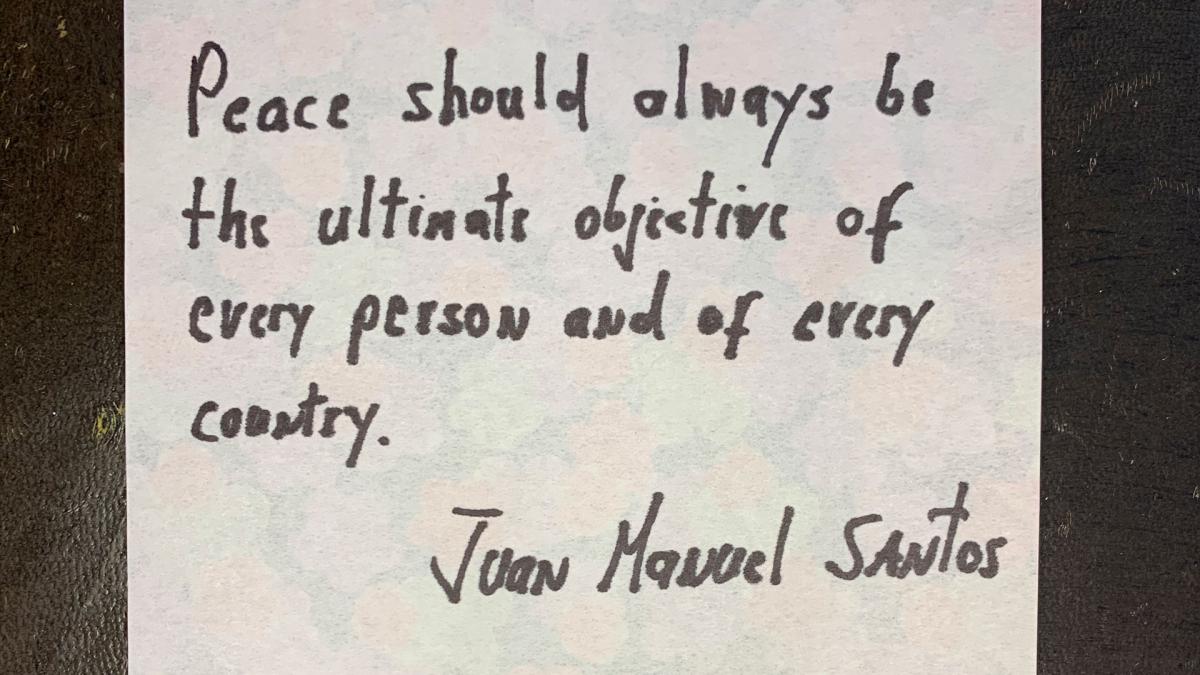 Lakhdar Brahimi
"The threat of nuclear war is very real today. It will end only when the world frees itself of nuclear weapons. Work with The Elders to achieve that and prevent [a] new Hiroshima and Nagasaki."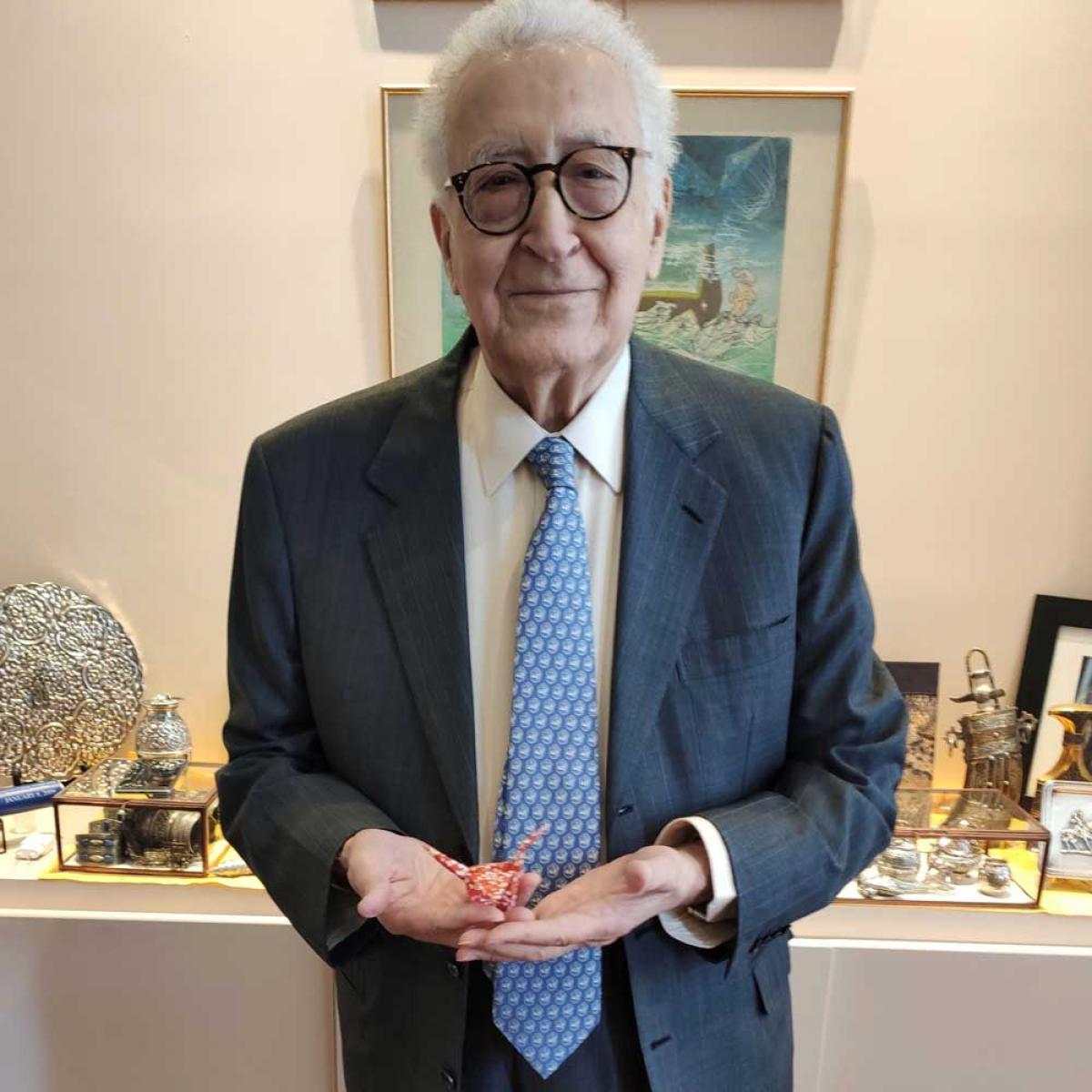 Zeid Raad Al Hussein
"Nuclear weapons are not the answer. War is never the answer. The only answer is love. Humanity deserves better!"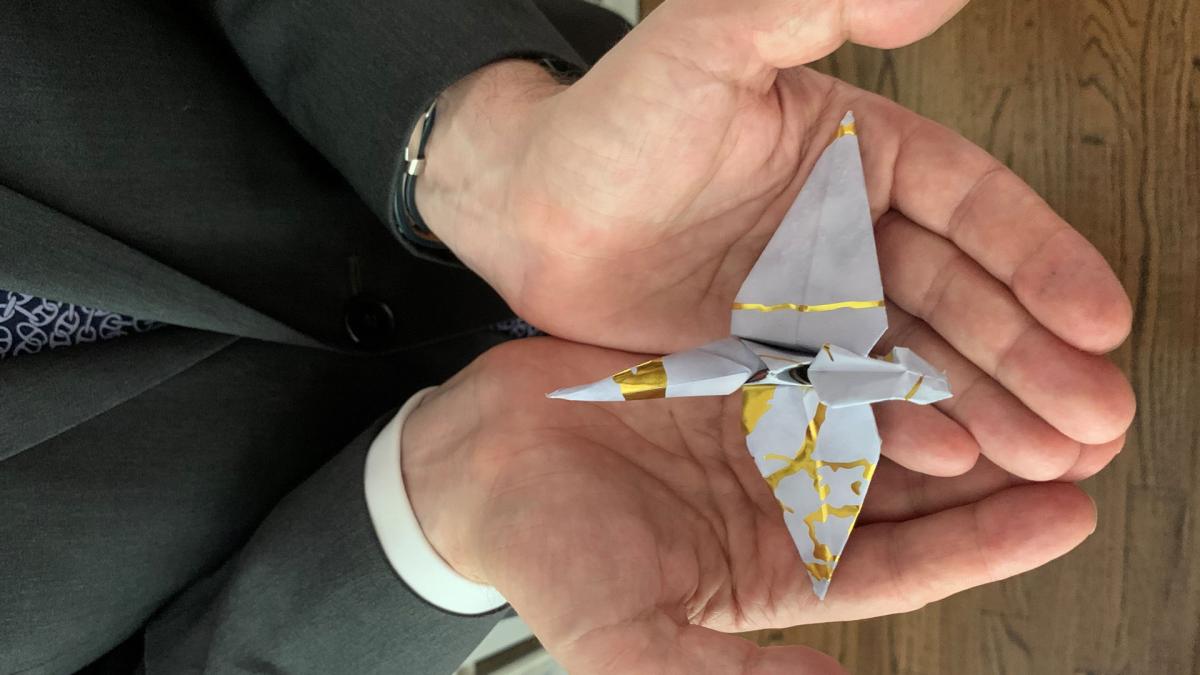 Nagasaki Peace Park commemorates the atomic bombing of the city on 9 August 1945. The park includes a large peace statue which is a symbol of Nagasaki citizens' wish for peace, sculptures donated from around the world, monuments and fountains and a set of Orizuru towers, where visitors offer origami cranes and a wish for lasting peace.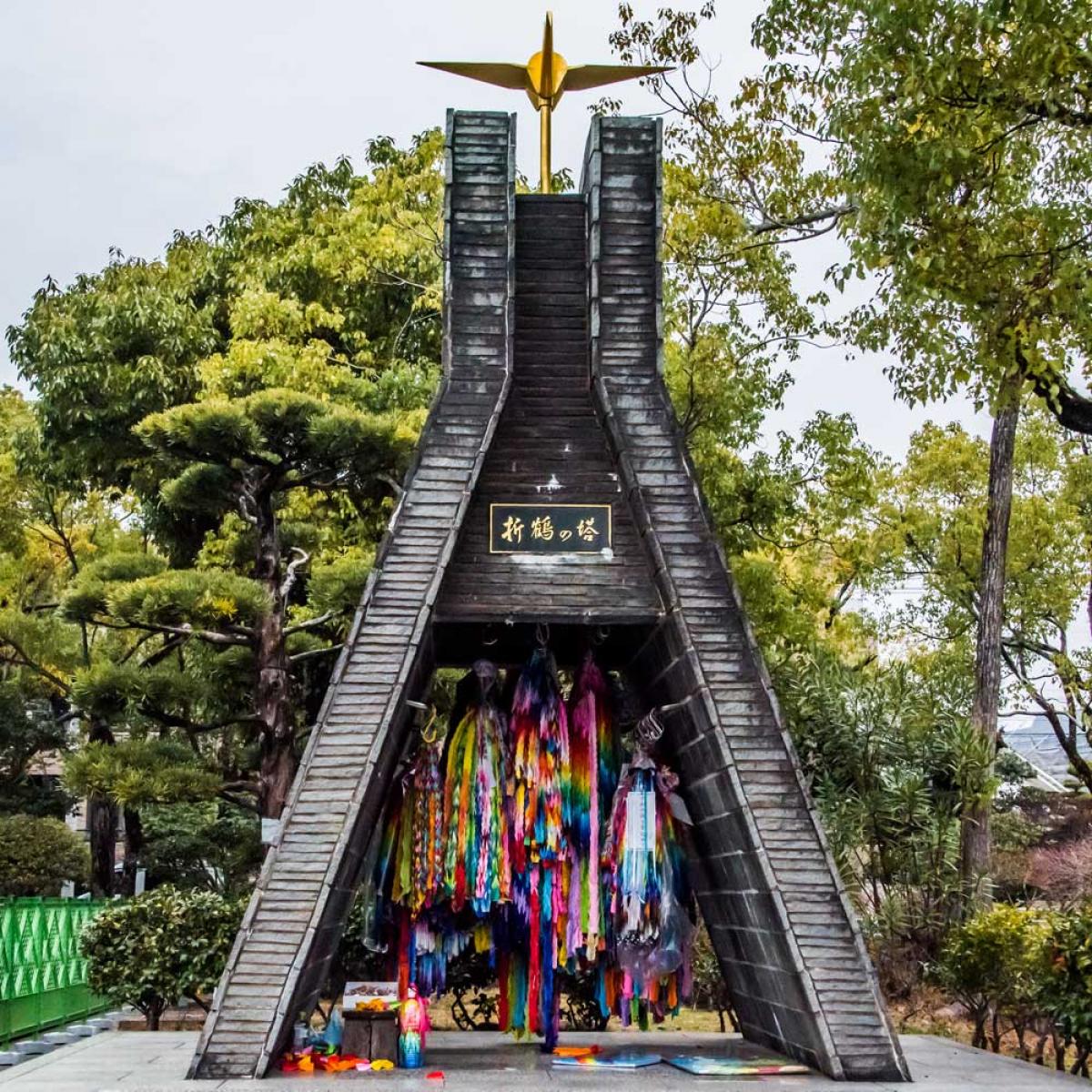 Gro Harlem Brundtland
"Together we can build a world in peace and without fear."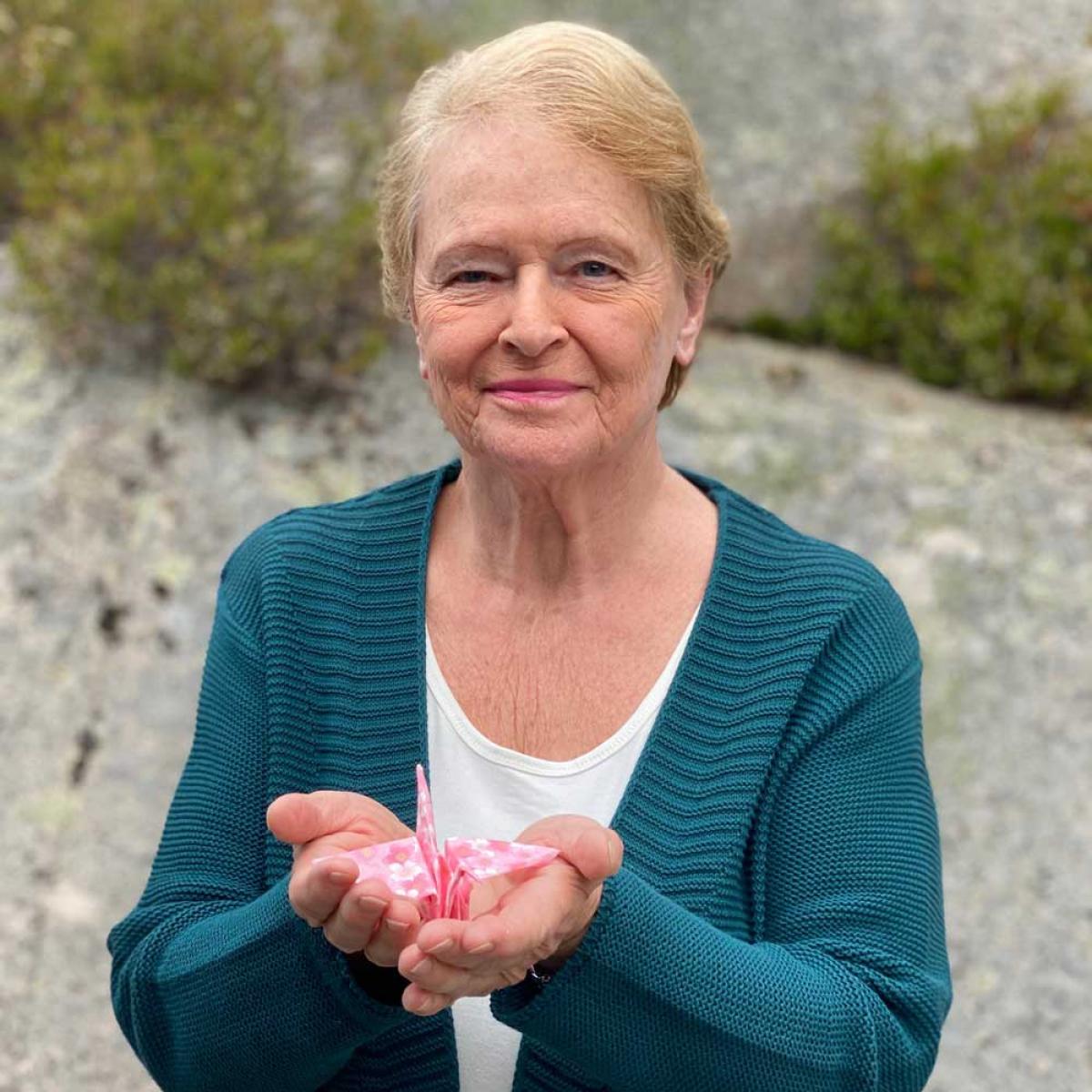 Ricardo Lagos
"May the everlasting memory of Hiroshima and its innocent victims rekindle the conscience of humanity.
Sadako wanted peace in the world. For her, all human rights must be respected. We are all equal in dignity!"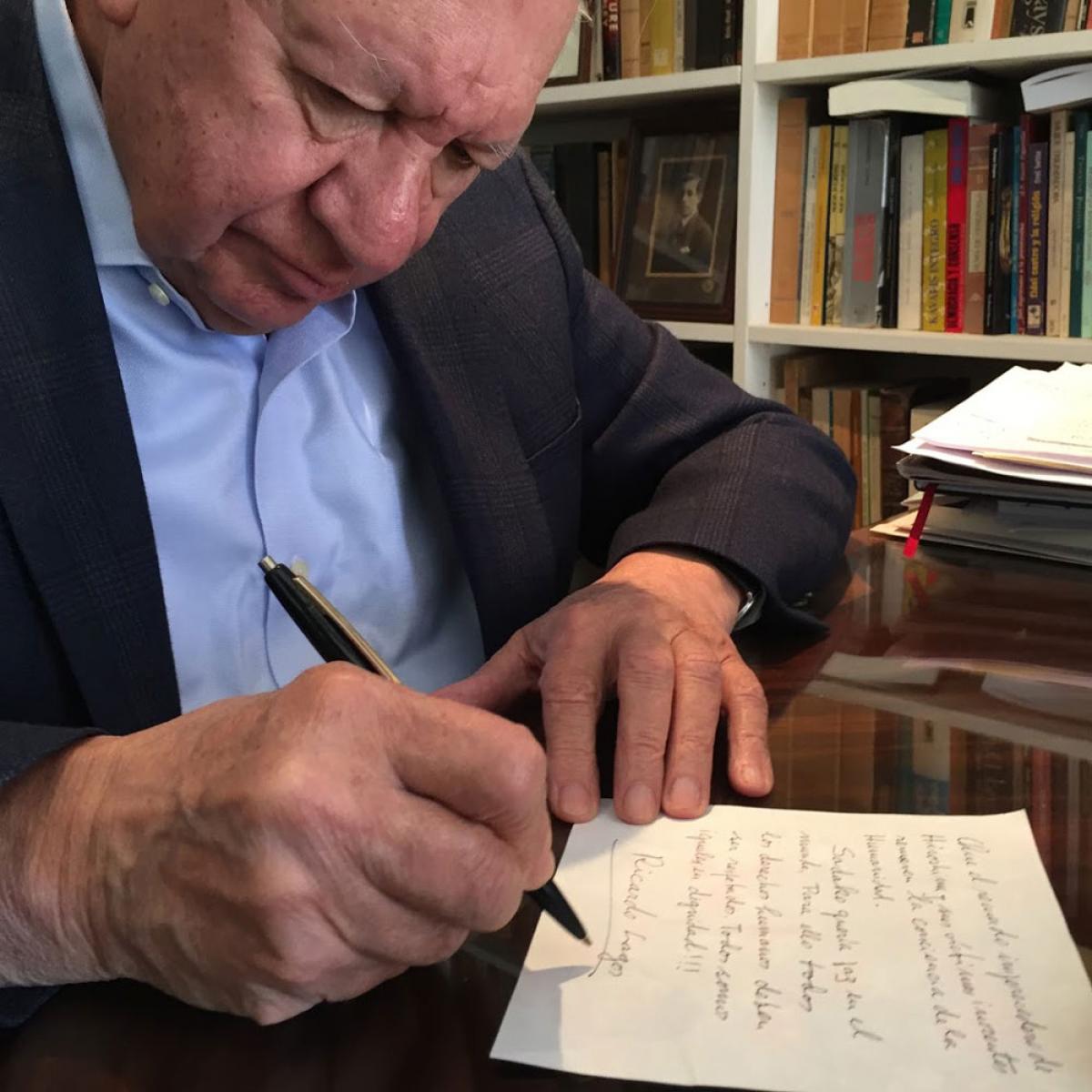 The Elders mark the 75th Anniversary of the dropping of the atomic bomb on Hiroshima and Nagasaki by folding an origami crane and sharing a message of peace.
Remembering Hiroshima and Nagasaki