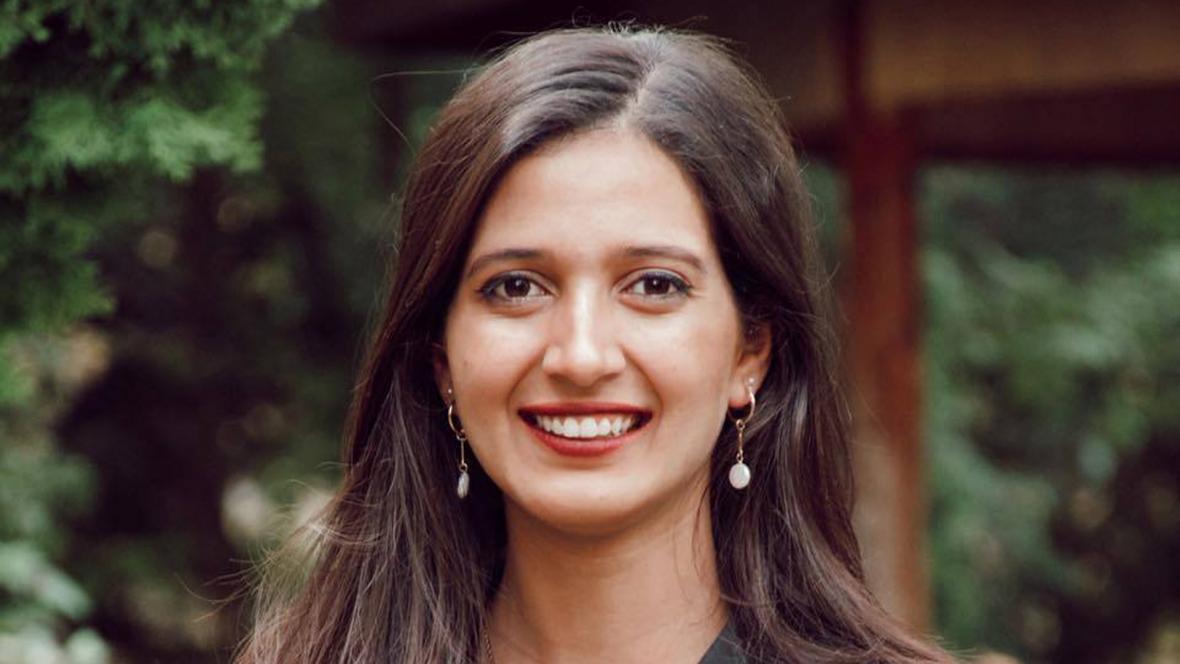 Omnia El Omrani, a medical student and climate activist from Egypt, reflects on the impact of climate change on public health and calls on governments to recognise investing in health is a key facilitator of sustainable development in the COVID-19 recovery.
This blog is the eleventh in our intergenerational series "It will take all of us: never too young to lead on the climate crisis" and features an introduction by Graça Machel:
---
"We cannot tackle the COVID-19 crisis or the climate crisis effectively unless we address the roots of all injustices. As the pandemic has shown us - those who are worst affected by health crises are often the same people living on the frontlines of the climate crisis and who are suffering other forms of injustice and inequality. As Omnia explains, climate justice must include solutions to the social impacts of climate change, including the devastating impacts on human health."
---
When we think about the COVID-19 pandemic, we should ask ourselves not only how to address this global emergency, but also what kind of world we will inhabit once this pandemic comes to an end.
Since 1951, the International Federation of Medical Students Associations (IFMSA) has brought together more than 1.3 million students from 129 countries around the world. As the lead voice of medical students worldwide, we recognise health, environment and climate change as a global priority and an integral part of our advocacy. We believe that our duty of care includes not only the future of our individual patients, but also that of our communities on a local, national, and global level.
My name is Omnia El Omrani, and I am a medical student from Cairo, Egypt. Growing up, I was unaware of climate change and its disastrous impacts on health. Then, I witnessed Hurricane Irma during my internship in Miami. I was displaced from my apartment and saw its terrible consequences on people's health and quality of life through debilitating injuries, loss of houses and damaging businesses. The reason I want to become a doctor is to help people and protect their health. How can I do that without taking environmental health and climate change into account?
IFMSA gave me the opportunity to learn and passionately advocate for climate change and health. As the current Liaison Officer for Public Health Issues for the federation, I represent the voice of all our medical students worldwide and ensure our visibility in the United Nations and World Health Organization global climate space, meetings and consultations.
We, as young health professionals, are witnessing firsthand the unprecedented consequences of climate change ravaging the health and wellbeing of billions of people, directly through extreme weather events that cause severe injuries and heat-related deaths. Indirect impacts can also arise from air pollution leading to cardiovascular and respiratory diseases, as nine out of ten people breathe in polluted air worldwide.[1] Climate change is also shifting our ecosystem imperiling our global food systems and water supply, leading to malnutrition, and exacerbating hunger and poverty in developing countries. Such ecological changes also drive the emergence of zoonotic diseases such as Ebola, Avian influenza and now the novel coronavirus, COVID-19.[2] Environmental degradation also increases forced migration and civil conflict while impacting our economies, access to healthcare, social structure and mental health.
That is why climate change is continuously tackled in our IFMSA conferences, workshops and advocacy. We held innumerable international workshops and sessions for medical students on planetary health leadership and advocacy and developed a training manual on Climate and Health, in collaboration with the World Health Organization.[3] We then noticed a gap between the impact climate change has on health and the inclusion of the topic into our curricula. To change this, we launched the 'IFMSA Vision of Climate Change in Medical Curricula" to guide our advocacy for integrating planetary health education in the core curriculum of every medical school in the world. In addition, we have been actively engaging in global climate discussions and voicing our stances as youth, as part of the Global Climate and Health Alliance (GCHA).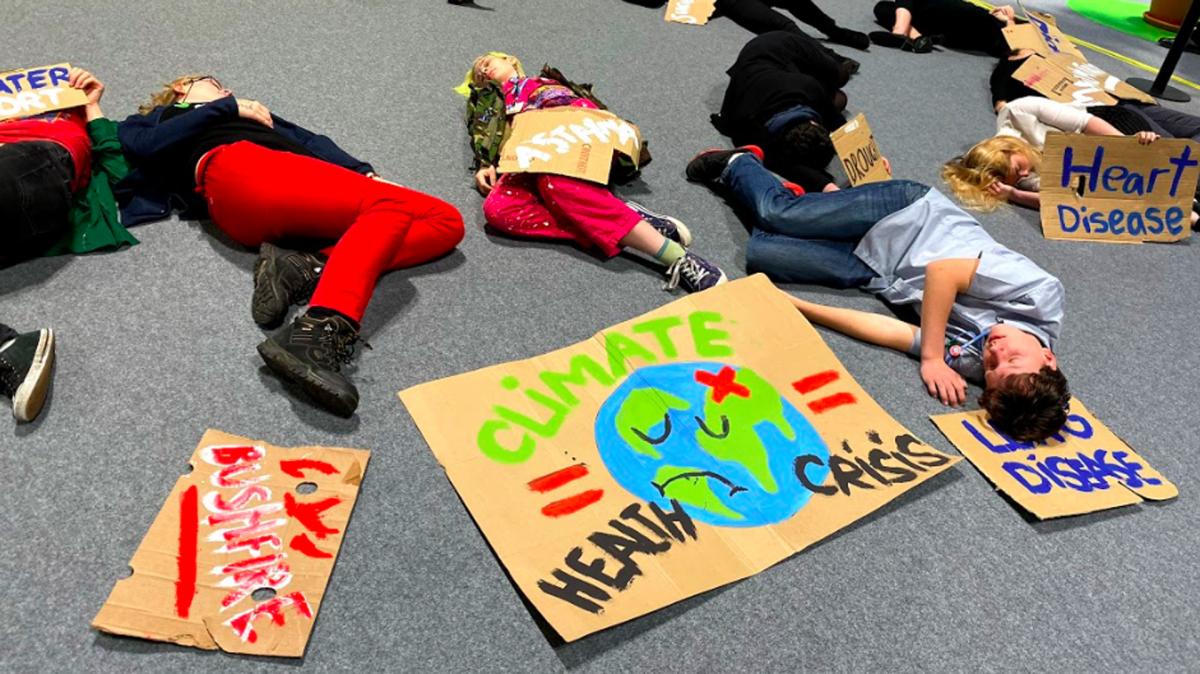 As the future health workforce, we recognise how critical it is to build climate resilient health systems with a transformative, people-centered approach that ensures no one is left behind.
Many of us are already at the frontline of the COVID-19 pandemic working hard to save lives and protect our communities. We are seeing how COVID-19 drives our healthcare systems to the limit of their capacities with hospital beds filled, materials stock depleted, and health professionals physically and mentally exhausted as hours stretched longer with no definite end.
With global and local initiatives in 95 countries worldwide, IFMSA is now putting all unanimous efforts as a federation empowering populations with the knowledge and understanding they need to contain the COVID-19 pandemic through infection prevention and control.
Yet, we can't do it alone. We need global governments and decision-makers to work collectively with us to address the pandemic with the utmost urgency, and to ensure a sustainable way forward to safeguard the health of our future generations in the face of impending global health crises as climate change. That is why IFMSA joined the open letter from medical and health professionals to the leaders of the G20 nations calling for healthy post-pandemic recovery plans.
As we face two intersecting health crises, it is pivotal to recognise the need to establish strong and resilient health systems, and protect a healthy planet as well, on which all life depends. Now lies the open question of human response and political will to change course. It is clear more than ever how investing in health is a key facilitator of sustainable development when rethinking the economy after COVID-19. As a member of the generation that will face the consequences of the decisions made today, I urge our world leaders to work with us, the world's future doctors, to shape a healthy recovery.
---
[1] World Health Organization. COP24 special report: health and climate change. 2018.
[2] United Nations Environment Programme. Coronavirus are they here to stay. April 2020. Date Accessed: 20 May 2020 Link: https://bit.ly/2WPJ0Bl
[3] International Federation of Medical Students Association. IFMSA Climate and Health Training Manual. Date Accessed: 20 May 2020 Link: https://bit.ly/3e6dwg4
---
Omnia El Omrani is a 24-year old medical student from Egypt, currently working at Ain Shams University Hospital. She is also serving as the Liaison Officer for Public Health Issues for International Federation of Medical Students' Association (IFMSA), representing 1.3 million medical students worldwide. Omnia has more than 5 years of experience in public health with a particular focus on environment health, climate change and non-communicable diseases.
Views expressed are those of the author and do not necessarily represent those of The Elders or The Elders Foundation