Noting that it took a global pandemic to raise the importance of public health, David Imbago Jácome, a medical doctor from Ecuador, calls for a healthy recovery that takes care of both the most vulnerable and the planet.
"Many professionals in the public health community are starting to put climate at the forefront of the health agenda. Doctors like David are recognising the links between the health of our planet and the health of people. As David explains so persuasively in his blog, a safer, sustainable future needs collaboration, shared solutions and the political will to move away from 'business as usual'. I stand in solidarity with David – we need to call for a COVID-19 recovery that takes care of the most vulnerable in our world and takes care of the planet too. Therefore, when it is necessary to rebuild the economy with new investments, these should be low in emissions and contribute to reducing climate change"
In 2018, The Lancet Countdown report called climate change, "the greatest threat to global health in the 21st century."[1] So why are we not doing something immediately? It took a pandemic for the world to raise the importance of health care, public health and the health workforce. What will it take for world leaders to address climate change and its consequences on health?
From increasing air pollution to natural disasters, caused by climate change, the health consequences are rising in severity: respiratory problems, famine, forced migration, mental health issues and death, among others. Besides the diseases associated, we need to take a look into this from a broader well-being perspective which includes health, education, safety, income, etc.
Already existing health inequalities will widen, including vulnerable populations such as women, children and adolescents disproportionately affected, amongst those living in low- and middle-income countries who are not prepared to face these upcoming challenges. In most cases, these vulnerable populations and countries have contributed minimally to greenhouse emissions, being simply unfair that they have to be affected too.
Considering this, Latin America is a region with particular needs, often overlooked within the international cooperation priorities. For instance, indigenous communities in the Amazon rainforest, historically, have been discriminated and marginalized, left outside social protection services, including their right to health, besides facing extreme poverty. This is exacerbated by geographical challenges, in some cases, there are areas that can only be reached after many hours by river, walking long distances, and in some cases not accessible at all because the conditions of the roads are not safe to even walk.
Right now, COVID-19 is showing how our already weak health systems are collapsing. Imagine facing this pandemic in extreme weather conditions and increased natural disasters. Imagine the impact in the most vulnerable populations of the region.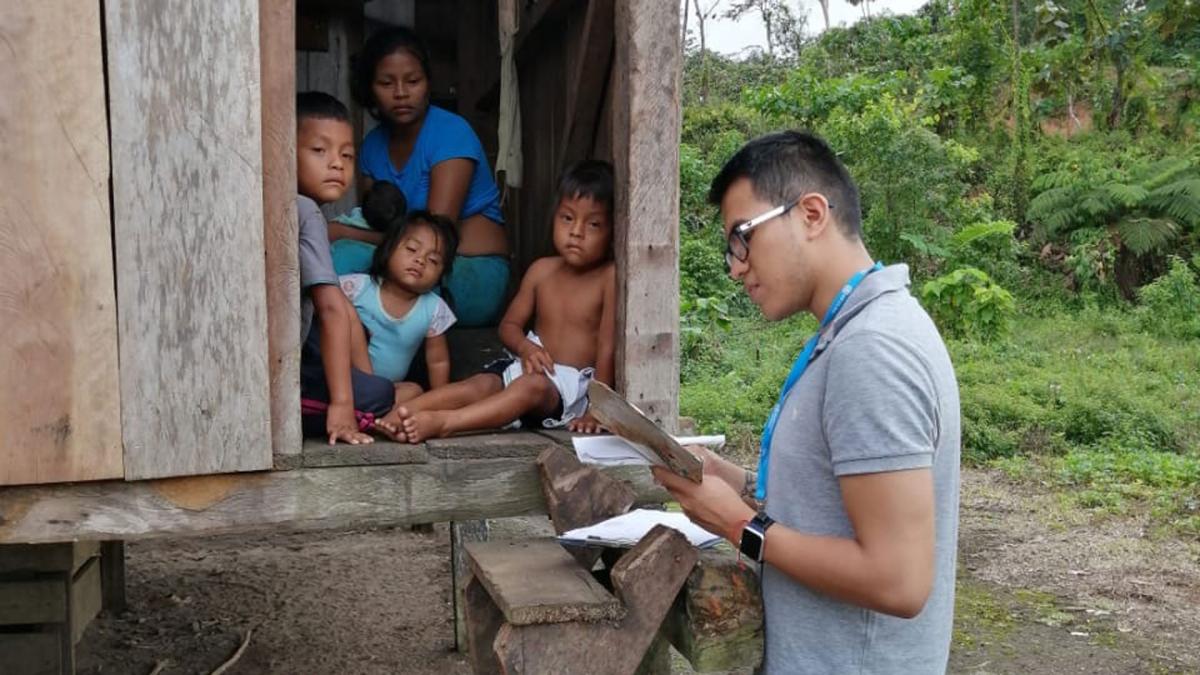 In 2019, there were many discussions and resolutions on Universal Health Coverage, from the World Health Assembly, United Nations General Assembly and the Inter-Parliamentary Union, now it is the time for the world to be held accountable and put those resolutions in practice, applying them into the local level, making sure the principles of solidarity, equity, dignity and justice are followed at all levels.
Universal Health Coverage must be included in the climate change response, noting that the environment is a strong social determinant of health and that climate change has also effects on the socioeconomic context which affects the access to health services by the community, for example social security related with labor productivity changes.
"The new normal" caused by COVID-19 is the new trend, this new normality is an opportunity for the world to rethink also the systems of production, what is really sustainable development and what drastic changes are needed to reach these goals. The current context is forcing us to adapt abruptly to an unprecedent health crisis, this forced adaptation should be an eye opener for us to take action on climate change before it is too late.
Health organizations and individuals representing over 35 million people have signed on the open letter for a Healthy Recovery post COVID-19, this healthy recovery movement is exactly what we need right now, a recovery that takes care of the most vulnerable and takes care of the planet too.
I was born and raised in Ecuador, I am a medical doctor and lead the Adolescents and Youth Constituency for the Partnership for Maternal, Newborn and Child Health as proud activist for meaningful youth engagement, climate change, health and human rights. I started to advocate for climate change and health because it is about justice, it is about uniting against a common adversary that requires collaboration, intelligence and most important willingness to take responsibility and action.
My involvement in these areas of activism was based on understanding what privilege and oppression is. Understanding that diseases are not only caused by pathogens, molecules and genes, but are mostly caused by lack of political action.
We hear messages of people in positions of power denying climate change, but we have the facts, we have the evidence and we also have power, the power to hold them accountable but also to speak up and mobilize our communities to take action.
---
[1] Watts N, Amann M, Arnell N, Ayeb-Karlsson S, Belesova K, Berry H, et al. The 2018 report of the Lancet Countdown on health and climate change: shaping the health of nations for centuries to come. Vol. 392, The Lancet. Lancet Publishing Group; 2018. p. 2479–514.
Views expressed are those of the author and do not necessarily represent those of The Elders or The Elders Foundation