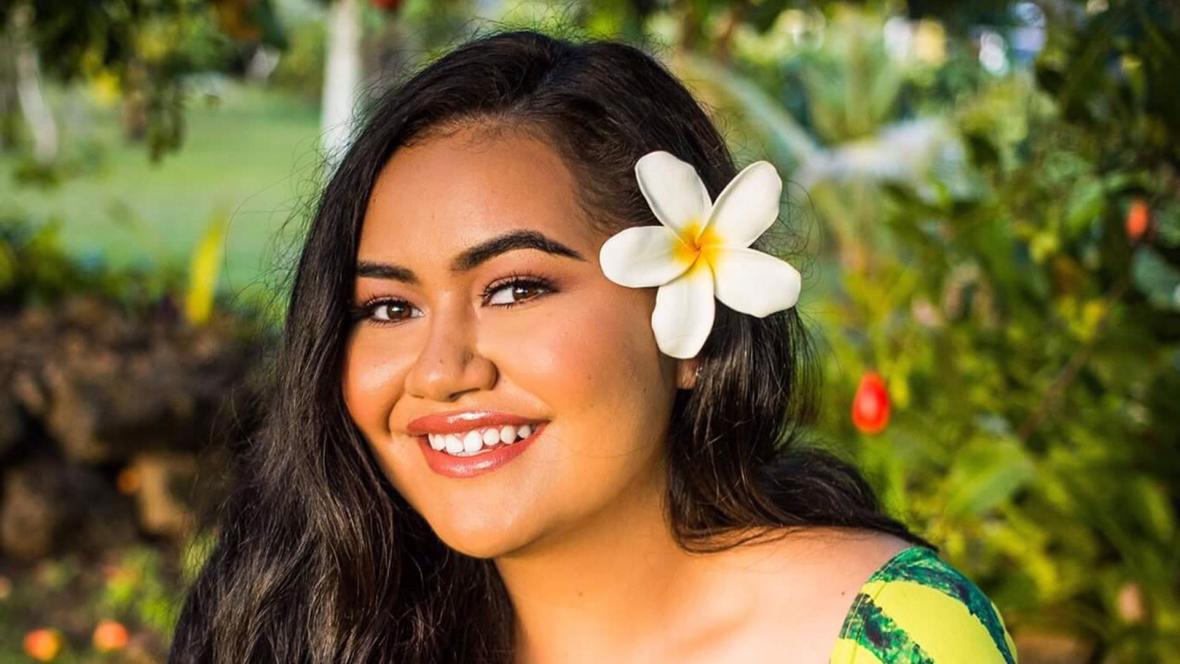 Brianna Fruean, a climate activist for Samoa, writes about three things she has seen, learned and been inspired by, across the globe during our current struggles. She calls on the international community to use this period to reflect on the kind of world they want to live in.
"The people who are least responsible for climate change are already being hurt the most by its impacts - the toll on human life is irrefutable. Brianna, a voice from one of the most climate affected regions in the world, asks us to respond to the challenges of climate change with creative resilience. She asks us to invest in building a strong global community ready to adapt and respond to the shared threats we face. It is time for the world to listen to Brianna and the young people calling for climate justice. We need to proactively respond to the effects of climate change with urgency, creativity and fortitude. We need to prioritise innovative adaptation so that we can reduce future risk for vulnerable communities like Brianna's. The COVID-19 crisis has reminded us all we are global citizens sharing one world together. We must respond to the Coronavirus pandemic and the existential threat of climate change by focussing on what we have in common and not what divides us. We must unite in collaborative and cooperative action."
Today I took a call from my friend in Fiji who is living in a community that was recently devastated by Tropical Cyclone Harold. He shared with me his worries about the young people in his province, as they are trying to rebuild their homes on top of struggling to feed themselves while the COVID-19 lockdown continues. As our Pacific communities are grappling to face the impacts of this global pandemic, we got hit from behind by Cyclone Harold, a disaster exacerbated by climate change. It was a reminder of the harsh reality that we may be able to cancel concerts, conferences and classes; but we can't as easily cancel the climate crisis.
The global halt on "business as usual" has made me think deeply about the world we live in and the broken systems within. Systems that have birthed monsters like inequality, injustice and the destruction of our planet. Although there is a lot that is broken in our world, there is also so much that is beautiful. I have been able to see that shine through during these trying times. There are three things that I have seen, learned and been inspired by, across the globe during our current struggles. Three things that I think we can learn from as we reimagine a healthier planet and a just recovery.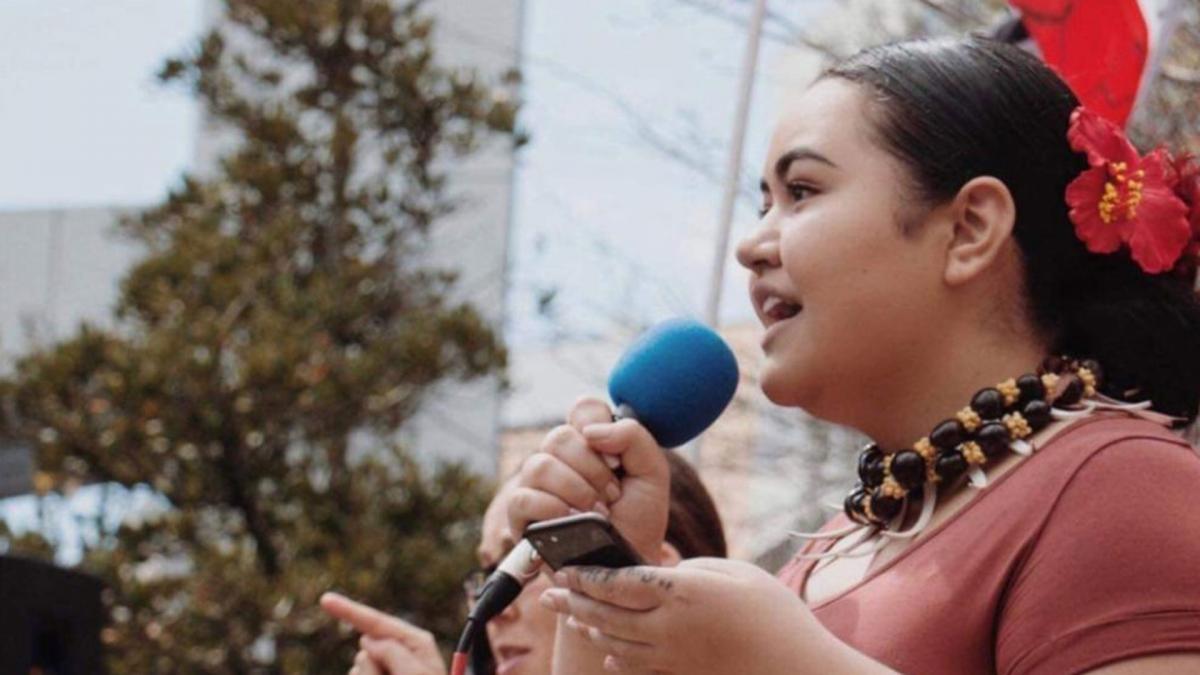 Community Strength. This year our global community has been greatly tested. We have been asked to stay home for our grandparents, to look out for our healthcare workers, and to support our vulnerable neighbours. When we are in crisis it is imperative that we work together and look out for one another. This is paramount when also thinking about protecting our planet and taking climate action. We need to move together and do so faster than ever to ensure our future generations inherit a liveable planet. We must do so in a way that doesn't leave anybody behind. Everybody deserves to be happy, healthy and safe in their homes. If people in our community are denied those simple rights, it's up to us to fight for them. Warriors are born during difficult times and now more than ever our planet and people need warriors.
Real Essentials. As the world goes on pause and only essentials are available, the difference between a 'want' and a 'need' is very clear. This is the perfect time to review and critique our consumerist lifestyles and society. The constant need to buy, fill and keep up with the latest products has proven to be destructive to our planet. We are taking so much more from the Earth than we need, and the climate crisis is a result of that. Up until this year I've never heard the word "essential" so much and it's never been so clear what exactly those are in my life. I hope it's clearer now what we really "need" and what we only take because of greed.
Creative Resilience. Growing up in the climate movement I've always been asked, "Why do you think young people can change the world?" My answer has remained the same: "Because the most fearless, groundbreaking and revolutionary ideas I've ever heard have always come out of the mouths of young people."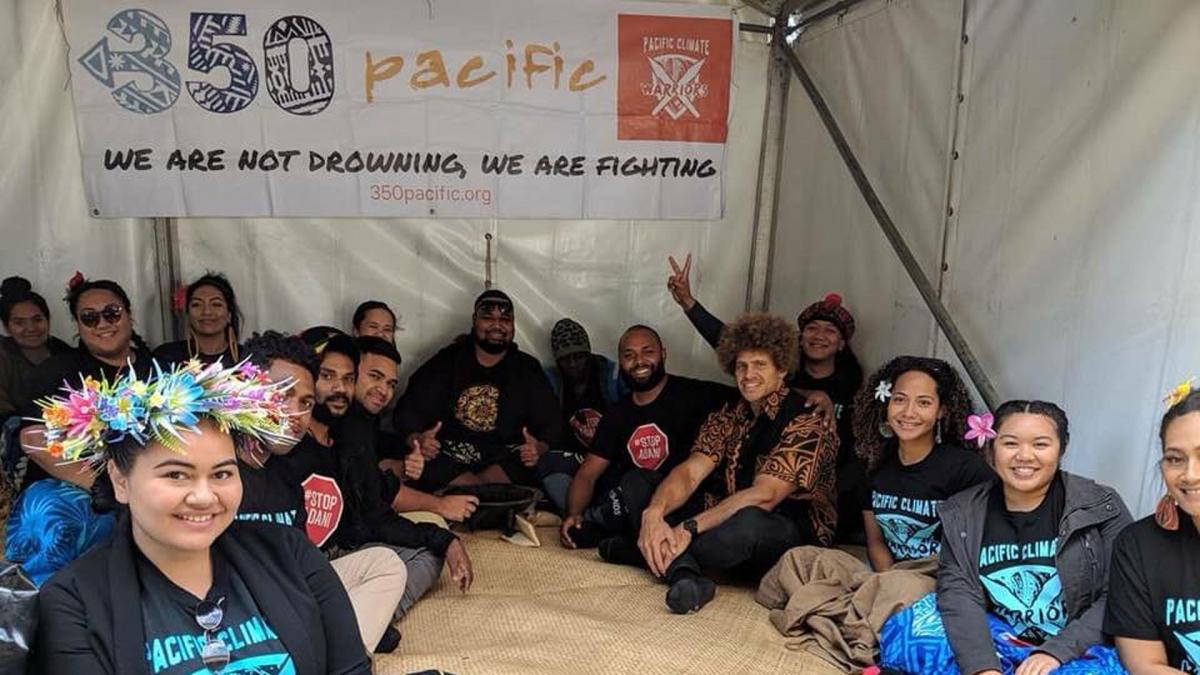 Across the world I've seen young people reshape, create and innovate out-the-box ideas to adapt to our current situation. I've been following members of the group Brown Girl Woke fundraise online so that they could buy and put together relief packs for families in Samoa who have been struggling financially due to the lockdown. These group members are just teenagers using their time in quarantine to figure out innovative ways to help those less fortunate and they have managed to do so. I've also seen young entrepreneurs changing their business style, students taking on virtual classes, and young activists hosting online strikes. Another example of this online resilience work I've seen is the Pacific Pawa Up Fellowship by the Pacific Climate Warriors. An online course catered to young Pacific activists, designed to empower them with the movement tools that they need to feel confident as community organisers in this changing world. The fight against the climate crisis needs to be transformative, creative, and forward-thinking. I believe our young people will be leaders in this change. The way I've seen youth in my community carry the weight of our recent struggles, and still find creative ways to adjust to our circumstances, has given me further validation that their creative resilience is powerful.
These difficult times have pushed me to reflect on the world, what is broken, and what is beautiful. It has pushed me to aspire to add strength to our global community, to let go of what is not essential, and be resilient like never before. I hope this time of stillness for some of us can serve as a time to reimagine what a better, cleaner, and more just world could look like, and what we need to change to ensure that we can achieve it. Let's also remind ourselves that although some of us may feel still and quiet right now, there are others battling storms. There are families in Vanuatu and Fiji picking up the broken pieces after Cyclone Harold devastated their homes, all while COVID-19 continues to cripple their communities. We owe it to those families to rebuild a better world for all. When things start back up I hope we leave our homes stronger than ever, ready to make a change.
Views expressed are those of the author and do not necessarily represent those of The Elders or The Elders Foundation