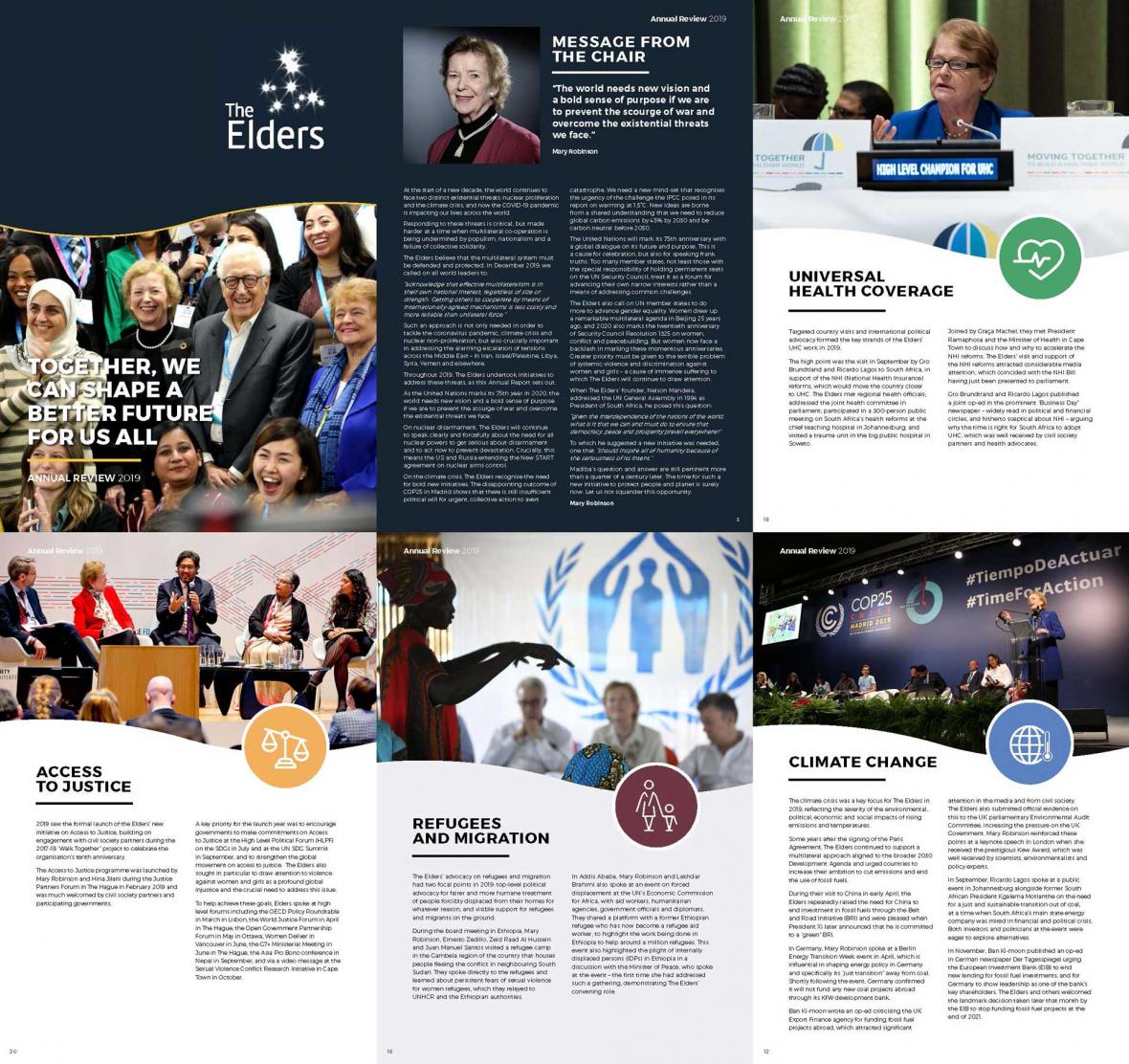 The Elders' 2019 Annual Review is now available to download. It highlights our activities and achievements from the past year including: welcoming three new Elders to the group, launching two new areas of work, making visits to China, Ethiopia and South Africa; and reflections from our Chair Mary Robinson.
Read an extract from the foreword from the Chief Executive:
"The Elder's work and approach continues to be an essential bulwark in the face of the winds of populism and isolationism in politics around the world. Our mission and vision for a world that must work together on the shared problems we all face is hugely significant in the face of a faltering multilateral system that continues to be undermined by some of those nations who have benefited most from its development."