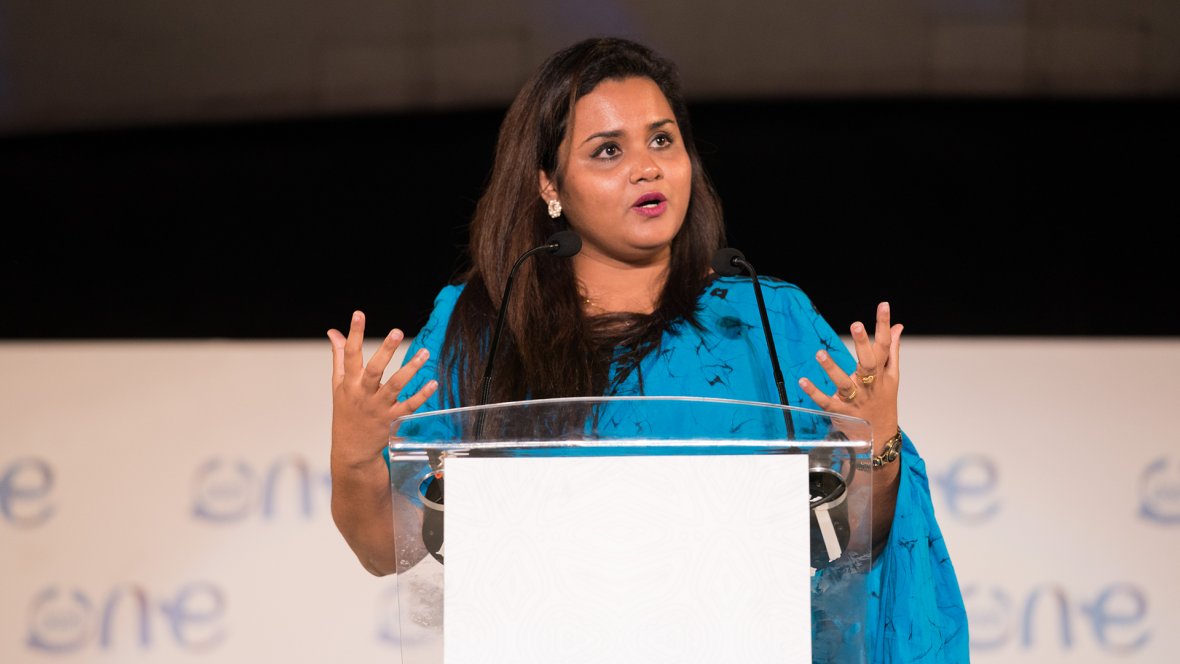 In February 2021, UN Youth Envoy Jayathma Wickramanayake attended The Elders' high-level workshop on access to justice for women and girls. In this special guest blog, she reflects on access to justice, ahead of the Generation Equality Forum.
A little more than a year ago I sat in an empty school building in Torit State, South Sudan with a group of adolescent and young women. Despite their young age, many of them had brought their children along.
From our circle of coloured plastic chairs, they talked to me about their lives as survivors of gender-based violence. They shared their stories of shattered dreams. About physical and mental suffering. And about widespread stigma.
As for so many other young women around the world, their experiences had routinely been met with inaction and injustice.
My visit to South Sudan last year was one of the last missions I undertook before COVID-19 hit, presenting the world with unprecedented challenges. Perhaps most concerning among these is the realisation that the pandemic has undoubtedly exacerbated existing inequalities across our societies, further silencing those who were already among the most marginalised.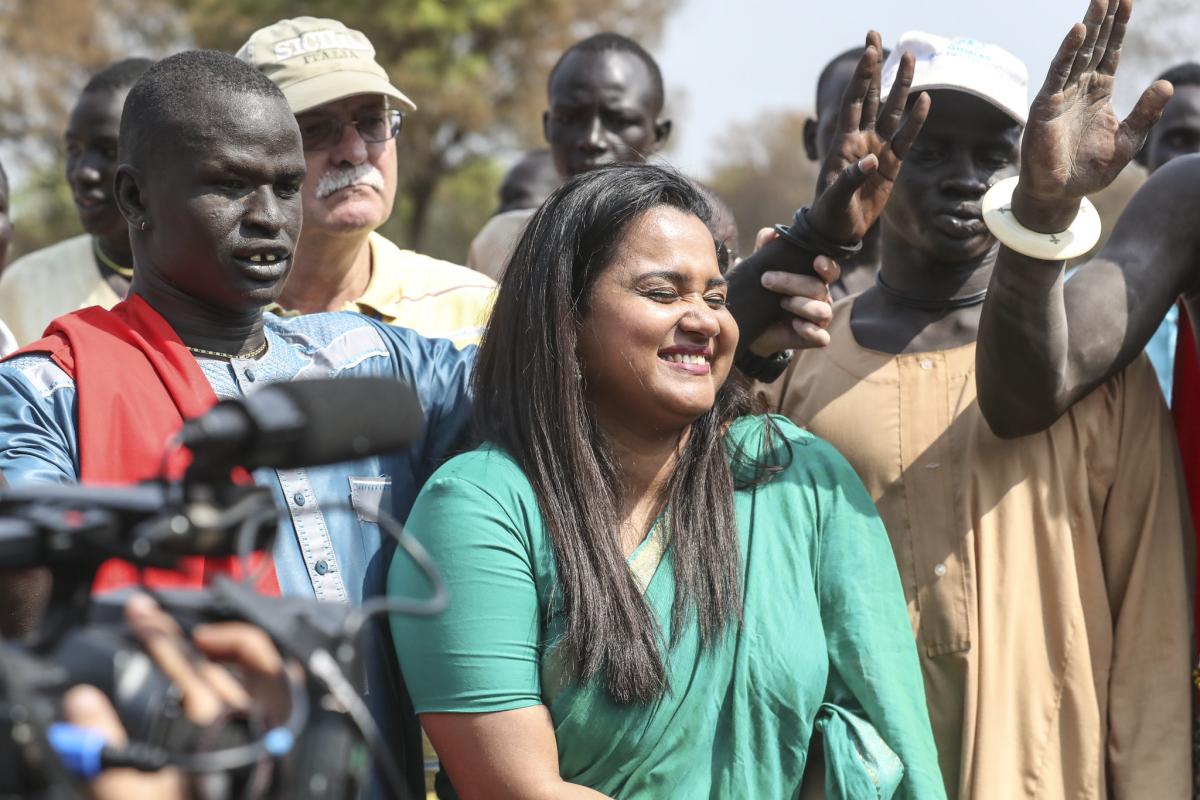 For many women and girls, lockdowns and restrictions on movement in response to the pandemic have posed an additional risk to their safety and well-being. Intensified by compounding effects of economic uncertainty, we have seen this unprecedented global crisis leading to girls increasingly being forced into early marriage, deprived of the opportunity to return to school, burdened with additional chores while ill, and generally less likely to have their own needs met and live with dignity.
While the full extent of the impacts of COVID-19 is yet to be fully understood, emerging data shows that violence against women and girls — and in particular domestic violence — has increased significantly.
Far too many have been confined with an abuser with no clear escape, while simultaneously facing severe limitations on their options to seek help. At the same time, we have seen a widespread lack of access to life-saving care, psychosocial support and justice services.
The scale of the problem, commonly coined as the shadow pandemic, is alarming. Even before COVID-19 hit, violence against women and girls had reached staggering proportions.
Globally, 243 million women and girls were abused by an intimate partner in 2019, while less than 40 per cent of women who experienced violence reported it or sought help.
Violence against women and girls is a human rights violation and we need a collective global effort to stop it
To paraphrase the Executive Director of UN Women, Phumzile Mlambo-Ngcuka, calling for justice is not radical. A continued lack of action is neither an option nor a choice. We have a moral obligation to do more.
Yet, there remains cause for hope. All around the world, despite times of incredible hardship, we have seen young people speaking up online and taking to the streets, demanding accountability, political leadership and adequate resources to combat racism, inequality and gender-based discrimination and violence.
And as we approach the Generation Equality Forum in Paris from 30 June to 2 July this year, feminist leaders and decision-makers must ensure that the focus on justice and accountabilty remains front and center. If we hope to see meaningful commitments to achieve irreversible progress towards a world that is more sustainable, just and equal, principles such as justice and accountability will be integral.
Moving forward, we have an opportunity to prioritise a series of interventions that warrant adequate support if we hope to see justice for young survivors of gender-based violence:
Listen to the voices and experiences of girls and young women who are survivors. Acknowledge their leadership and include them in decision-making and political processes. Intergenerational partnerships - between all genders - are key to breaking cycles of violence.
Invest in youth- and women-led civil society that so often acts as first responders during crises. Predictable and flexible funding of organisations, crisis centres, helplines and shelters can spell the difference between life and death, and create pathways for sustainable recovery.
Strengthen youth-focused services for survivors of gender-based violence, including psychosocial support. Take into account that adolescents and youth are uniquely impacted due to multiple and intersecting forms of discrimination they face and that any response should be tailored to their specific needs.
Adopt and enforce laws and policies on violence against women and girls. Do not allow perpetrators to walk away with impunity. When young people experience violence, discrimination and limited inclusion, they lose trust in the governance systems that are supposed to protect and support them.
When I think back on the young women I met in South Sudan, I think of the responsibility we have to challenge the status quo, break the stigma and change the narrative around gender-based violence. The stories of these young women, and the stories of so many others like them around the world, are a constant reminder of the important work we still have to do
Young women are not just victims and survivors. They are resilient agents of change who can and should be partners in ending gender-based violence and ensuring access to justice for all.
Building back better from the pandemic means building a world of gender equality, without violence, where no young person is left behind.
---
Jayathma Wickramanayake was appointed as the UN Secretary-General's Envoy on Youth in June 2017 at the age of 26. In this role, Jayathma works to expand the UN's youth engagement and advocacy efforts across sustainable development, human rights, peace and security and humanitarian action as well as serves as a representative of and advisor to the Secretary-General.
Views expressed are those of the author and do not necessarily represent those of The Elders or The Elders Foundation