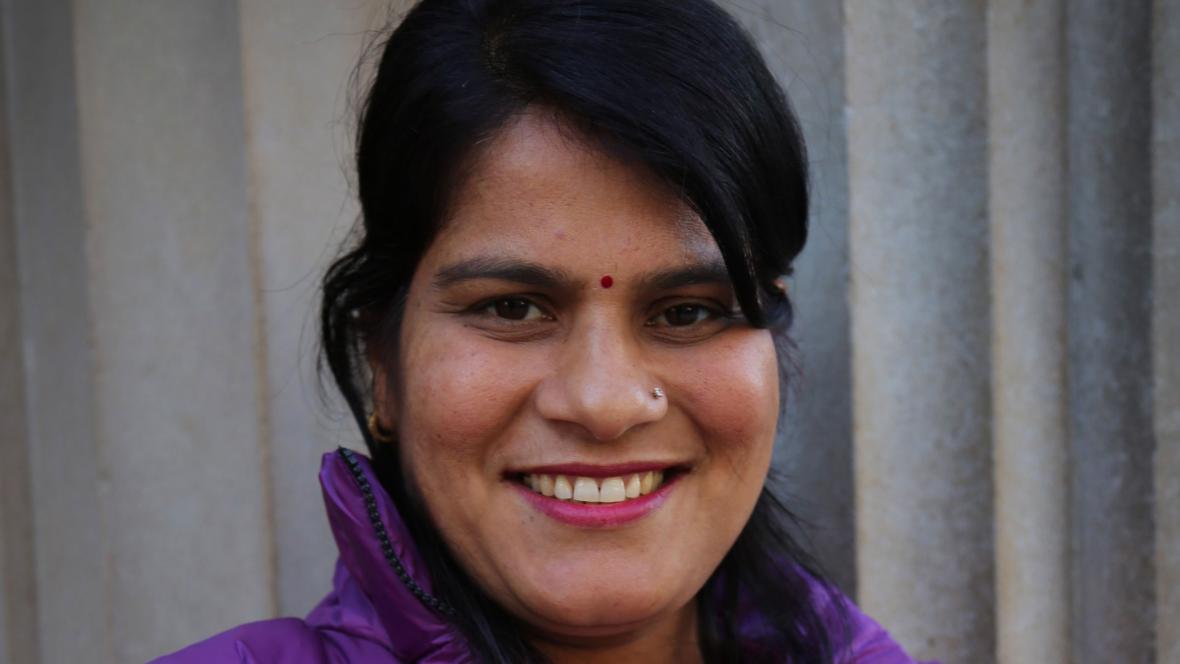 Hira Dahal, Executive Director of Chhori, discusses working to increase access to justice for survivors of gender based violence in Nepal, addressing human trafficking, and adapting during the COVID-19 pandemic.
Promoting equality for women and girls is a key part of The Elders' work across all programmes and initiatives. With and For Girls is a unique collective united by the belief that girls are agents of change. On the occasion of their 2019 Awards, prizewinner Chhori spoke to staff from The Elders Secretariat about their work.
What does Chhori mean?
Chhori means 'daughter' in Nepalese. The organisation was established by women and girls who had experienced violence and exploitation in their own life, and who decided to create a society with no discrimination towards girls. We work with girls and women who are victims of sexual exploitation, labour exploitation, trafficking, and at risk of being in this kind of sector.
What does justice look like for survivors of gender based violence?
Survivors of gender based violence and human trafficking are still in our society but are still not getting justice. Justice doesn't only mean having their legal rights - they should have the rights where society believes in them, treats them as human beings. We will have justice only on the day when every girl is treated as a human being.
What successes – personal or from the organisation – are you really proud of?
Our work is acknowledged by the government and they have started funding our community work. We are a young charity but still we are able to gain the government's trust that we are doing good work for the girls. We are working with girls in a specific way - uniting them, and they have formed a network called 'Daughter's Network'. So they believe that they can support others like them, by sharing their experiences, by bringing their friends to come in the group to be together, help each other and create a community. We believe that in the future they will grow up and continue to create a community to support and help each other.
What do you think needs to be done to solve the issue of trafficking?
If you really want to change the situation of human trafficking, you need to work with the girls and women and improve the family situation. From working with survivors, I have found that the main reason they leave their home is because of a bad family situation. There needs to be lots of work in family development, improving the situation at home so that girls are safe and have someone to listen to them. We at Chhori now provide counselling to parents – so they better understand and support their children.
The second issue is the school dropout rate –which in Nepal is really high because the girls have to take time off to work and feed the family – they have lots of responsibility from a young age. They cannot handle everything but also feel like they have to support their family – they are even ready to risk their life! So in these situations we need to create education around drop-out rates and safe employment. It helps the girls to be safe – at least until they are adults.
On top of that, the government needs to have strong policies and rules in place to stop trafficking – and not provide political protection to the traffickers. The perception towards girls and women also needs to change. The government and public believe that if a girl is forced to work in a dance bar as a waitress, she is supposed to provide sexual services as well. They say because she is there, she must have chosen to be there – no one really tries to understand why - no one even pays attention to the fact that she is a child.
The government should have strong mechanisms to support victims – providing services, shelter, education and job opportunities.
In 2008, The Elders' founder Nelson Mandela delivered a call to action to younger generations. He said "It is in your hands to create a better world for all who live in it", what does this mean to you and the girls you work with?
This is really important to me, because in my life I have experienced lots of violence and discrimination – just from being a daughter or a wife, being a mother, in these different stages of my life.
I wasn't treated well by my family because I was born as a daughter. I wanted to continue my study but my family forced me to get married early. When I became a mother I had two daughters. I was not able to give birth to a son, and I felt a lot of pressure to do that.
I felt like I was not in a situation where I am getting justice for me in my life. Then I started working with trafficking survivors. I worked with around 3000 trafficking survivors in Nepal, and by working with them I really realised I had to spend my whole life working for women and girls. I was so motivated by the feeling that if I don't continue my work in this field, many girls and women would not be able to get justice. I feel like I am born to serve these kinds of groups.
What kind of Nepal do you want your daughters to live in? What do you wish to change?
I want a Nepal where there is not any kind of discrimination, where people don't mistreat daughters. I want a Nepal where a daughter is not abused. Where she is treated equally because she was born a daughter. Where she is not killed in her mother's womb, where she is not sexually exploited, where there is no discrimination in menstruation, education and marriage, so she can make decisions about her life on her own.
UPDATE: Since the outbreak of the COVID-19 pandemic, Chhori has adapted to provide telephone counselling and Psychological First Aid to inform and support girls and women. Online group therapy is also being offered to girls who are at shelter. Chhori also continues to support girls who have reintegrated, in particular those facing increased financial hardship. - Many girls don't receive government relief as they can't present citizenship documentation to be eligible.
---
Hira Dahal is the Executive Director of Chhori. Chhori is a Nepalese, women-led non-profit organisation, working to empower women and girls and address discrimination and sexual exploitation around the Kathmandu Valley. Chhori is a 2019 winner of the With And For Girls Award. With and For Girls is a unique collaboration of eleven funders united by the belief that girls are agents of change. Its annual award recognises exceptional local organisations working on the frontlines to create a world where girls' rights and wellbeing are recognised, respected and realised.
---
Find out more about the importance of investing in women's leadership and grassroots organisations in this episode of Finding Humanity podcast, featuring The Elders' Mary Robinson and Ellen Johnson-Sirleaf. Listen here: