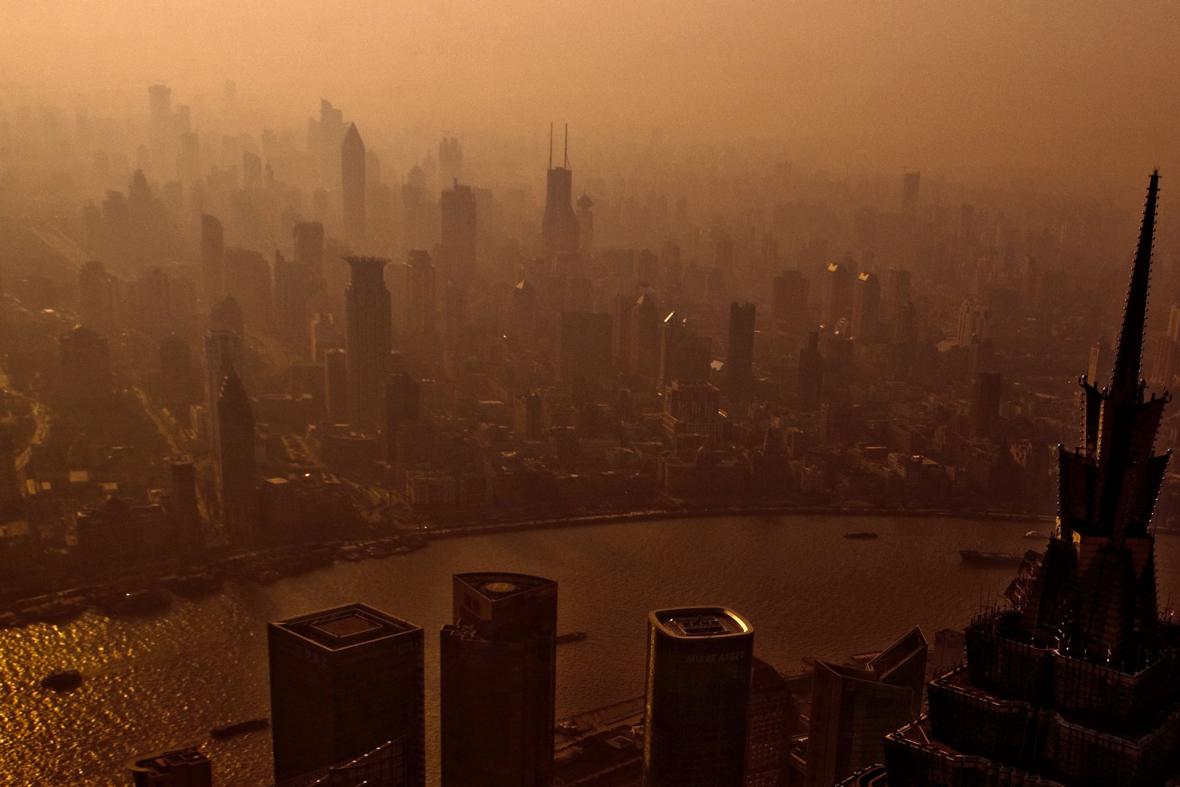 Ahead of the Boao Forum for Asia Annual Conference 2021, Ban Ki-moon calls for leadership to create a healthy, resilient and net zero-emissions future across Asia and beyond. Published in South China Morning Post.
Humanity's experience of the COVID-19 pandemic during the past year has prompted an elemental reappraisal of our common priorities. The very air we breathe has taken on greater personal significance and symbolism.
The face masks we have come to wear to protect against transmission of the virus are a tangible sign of adaptation and sacrifice for the common good. We recognise that, to breathe freely again, we need to work together in a sustained manner with maximum resources, placing our common interest above narrow national priorities.
Now we need to show a similar resolve and take bold, urgent action to secure healthy air for all citizens and future generations by cutting emissions and ending the use and financing of fossil fuels across East Asia, particularly coal. Every major economy in East Asia has already decided to decarbonise by the middle of the century, which is an important first step.
Only through pursuing net zero emissions will we create the good jobs – 63 per cent of the world's renewable energy jobs are in Asia – economic stability and cleaner air we urgently need to improve human, economic and planetary health. This is how we will thrive and bolster resilience to future shocks – pandemics, typhoons, wildfires, extreme heat and other effects of climate change.
Clean air protects our public health as well as the climate. New research shows that one in five premature deaths around the world – 8.7 million per year – are caused by air pollution emitted from coal, oil and gas.
In Japan, there is a growing coalition of businesses, local governments and civil society impatient to go further, faster. They are asking the government to put in place the policies to enable them to do so by doubling the country's 2030 renewable energy target to raise the share to 40 to 50 per cent of the electricity mix. This coalition includes 92 well-known Japanese corporations, as well as cities representing two-thirds of the Japanese population.
South Korea's green new deal signals a society-wide move towards a carbon-free future. China's ambitious decarbonisation pledge should now spur Beijing to bring forward the 2030 peak carbon date and step decisively away from coal. All three countries can strengthen their own economies, as well as those throughout Asia and beyond, by accelerating the shift from fossil fuels to net zero-carbon infrastructure and technology.
This means ending financing for coal projects, domestic and overseas. These governments can use their international energy planning to design a path towards phasing out coal, taking into account the need for a just transition that supports workers in these industries and the communities that have relied on mines and coal power plants for many decades.
Some significant steps are already being taken. In South Korea, the two biggest coal investors – Samsung Life and Samsung Fire & Marine – are ending investment in corporate bonds and insurance underwriting for coal plants, and state-owned Korea Electric Power Corporation is ending overseas coal plant investment. The Japan Bank for International Cooperation is showing strong signs of following suit.
China's recent indication that it will no longer fund coal mines and power plants in Bangladesh as part of the Belt and Road Initiative is a significant and welcome step. It builds on President Xi Jinping's commitment to a "green" initiative and reflects an increasing rejection of coal by client countries. I hope this will be confirmed as it would set a precedent to guide future investment decisions and strategies across the initiative as well as an example for other countries in the region and beyond to follow.
But, to have any hope of meeting the target in the Paris Agreement of keeping global temperature rises to well below 2 degrees Celsius and as close to 1.5 degrees as possible, we need to end the construction of any and all new coal power plants. We also need to close one existing plant a day between now and 2040 at least, while accelerating the share of renewable power generation in the energy mix.
On the eve of the 20th anniversary of the Boao Forum for Asia, we have a chance in the economic recovery from COVID-19 to encourage leadership and support from businesses and investors to create a healthy, resilient and net zero-emissions future across Asia and beyond.
The climate crisis is not just a crisis for the climate. Without adequate collective action, we risk unravelling decades of hard-earned progress on improving global health, tackling poverty and reducing inequality. If we get things right, we can create a sustainable and inclusive global recovery for all.