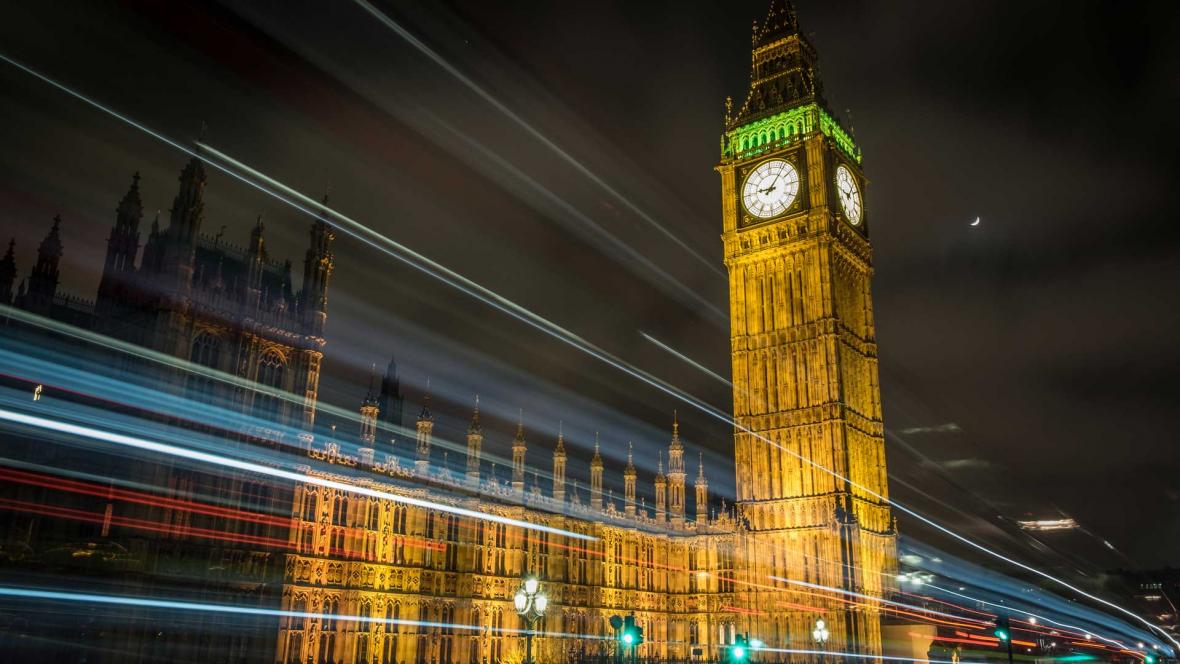 Three Elders have addressed the UK's Foreign Affairs Select Committee over the course of the summer of 2020, strongly reiterating the need for multilateralism as the world seeks to overcome COVID-19.
On 18 June, Ellen Johnson Sirleaf addressed the UK Foreign Affairs Select Committee's Inquiry entitled: The FCO and the Integrated Review.
Drawing on her experience of leading Liberia through the Ebola outbreak, she offered three learnings:
1) Continue to open space for women's increased political partnership and leadership.
2) The fight against COVID-19 is a global effort driven by community ownership of the problem and its solution.
3) End the wave of public disinformation about the pandemic and tackle the trust deficit between the Government and citizens.
Noting the relationship between public disinformation and a lack of trust in public authorities, she underscored that "a fundamental duty of governance is to build trust with the governed by providing truthful information, however difficult it may be."
Ellen Johnson Sirleaf also emphasised the need for a strong, resilient healthcare system, observing that both Ebola and COVID-19 have shown that "unless we can control infection in our society, we undermine the ability of our people to perform their duties and carry out their responsibilities."
Just over one month later, Zeid Raad Al Hussein and Juan Manuel Santos addressed the Committee on 21 July.
Opening the session, Zeid Raad Al Hussein reminded the Committee that "Wars do not start because people are poor; neither do they start because people are illiterate. They start because of structural discrimination—a deliberate attempt to marginalise people." Investment in human rights operations, he underscored, made sense as they were "essentially a preventative measure" - to stop conflicts from occurring.
Drawing on his experiences as chair of the governing body of the International Criminal Court and later as UN High Commissioner for Human Rights, Zeid Raad Al Hussein regretted the prevalence of countries' pursuit of their own narrow national interests first, ahead of the global interest "from which all of us will benefit".
He also lamented weak global leadership and called for strong multilateral institutions that are unafraid to speak truth to power. "It is not acceptable that poor Governments from the global south should be the only ones being chastised; it needs to be all around", he said.
"You do not think about your rights until you start to lose them"
During his testimony, Zeid Raad Al Hussein provided a robust defence of human rights and raised concerns about the uncontrollable world that future generations will inherit. He also underscored how human rights are integral to maintaining international peace and security, noting that the Syrian conflict began with a human rights violation - the torture and abuse of children in Dara'a, which was followed by mass protests.
Juan Manuel Santos followed in addressing the committee and opened by reflecting on the positive role played by the international community in supporting the peace process in Colombia. He also echoed Zeid Raad Al Hussein's concerns about the attacks on the multilateral system and spoke about the need for countries to defend and reform it.
Turning to COVID-19, he noted that the huge inequalities which the pandemic has revealed. Noting the desire for a quick economic recovery, he warned of the dilemmas faced by leaders of achieving this sustainably. Juan Manuel Santos raised concerns about those considering fossil-fuel-based developments, specifically labelling fracking "a big mistake." He instead urged the embrace of cleaner technologies that would enable countries to build back better.
Concluding his evidence, Juan Manuel Santos noted the importance of a strong public health system in protecting everyone, but particularly in reaching the most vulnerable populations. COVID-19 has shown that "nobody is safe until everybody is safe" he said. He also warned that "the same thing is going to happen with climate change" and urged those who still seek to deny its significance or even existence to heed scientific evidence.
Read a transcript of Ellen Johnson Sirleaf's evidence session
Read a transcript of Zeid Raad Al Hussein's evidence session