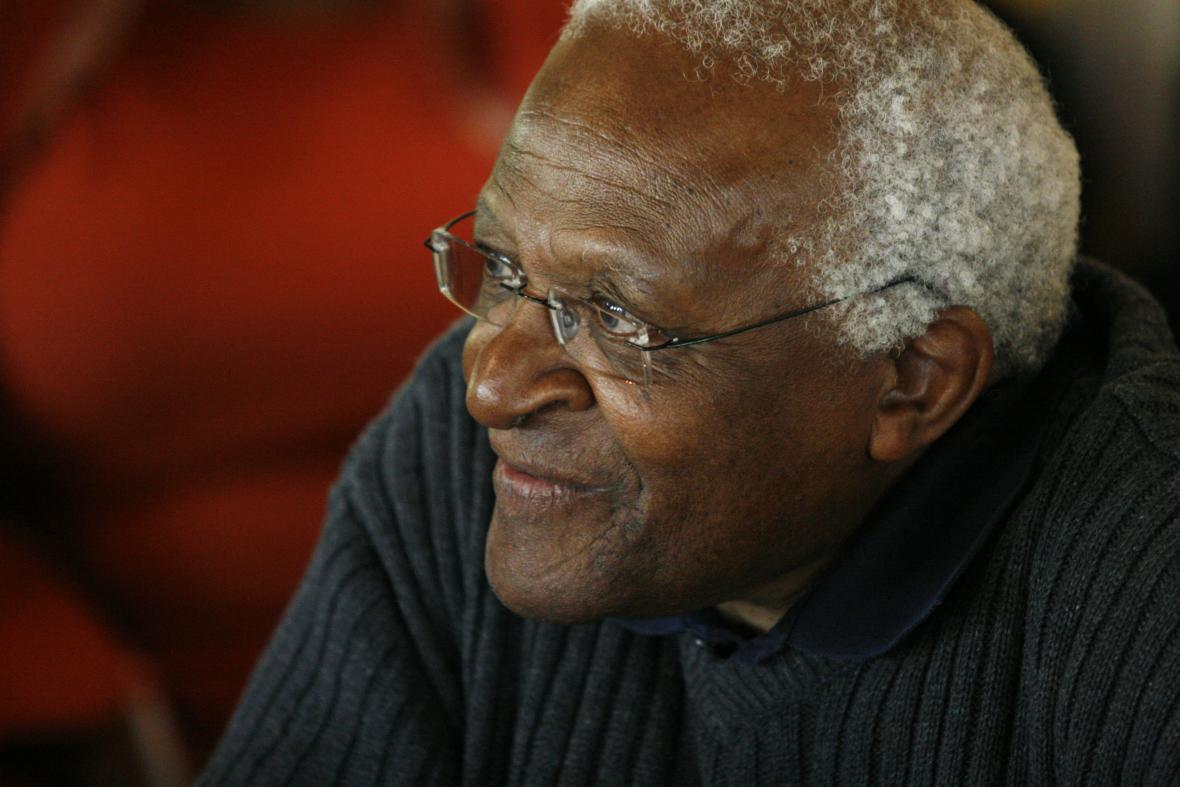 The Elders are deeply saddened at the passing of their dear friend and colleague Archbishop Desmond Tutu. His death follows a long and brave battle against ill health, which never dimmed his determination to fight against injustice in all its forms.
"Arch", as he liked to be called, was the first Chair of The Elders from 2007-2013. He played a vital role in shaping the organisation, its values and its work. Like The Elders' founder, Nelson Mandela, Arch was an implacable and tenacious opponent of apartheid. His years of struggle in South Africa made him a fierce defender of equality and human rights worldwide.
A devout and compassionate Christian, his faith in, and espousal of, the fundamental goodness of people helped his country cope with the often difficult transition to a multi-racial democracy.
Mary Robinson, Chair of The Elders, said:
"We are all devastated at the loss of Archbishop Desmond Tutu. The Elders would not be who they are today without his passion, commitment and keen moral compass. He inspired me to be a 'prisoner of hope', in his inimitable phrase. Arch was respected around the world for his dedication to justice, equality and freedom. Today we mourn his death but affirm our determination to keep his beliefs alive."
All of the Elders, their Advisory Council and staff members send their heartfelt condolences to Arch's family: his wife Leah, their children and grandchildren. They have lost a devoted husband, father and grandfather.
The Elders have lost a dear friend, whose infectious laugh and mischievous sense of humour delighted and charmed them all. The world has lost an inspiration – but one whose achievements will never be forgotten, and whose commitment to peace, love and the fundamental equality of all human beings will endure to inspire future generations.
ENDS
---
For media inquiries, please contact Luke Upchurch, Director of Communications at The Elders (+44 7741 742064) or email: [email protected]