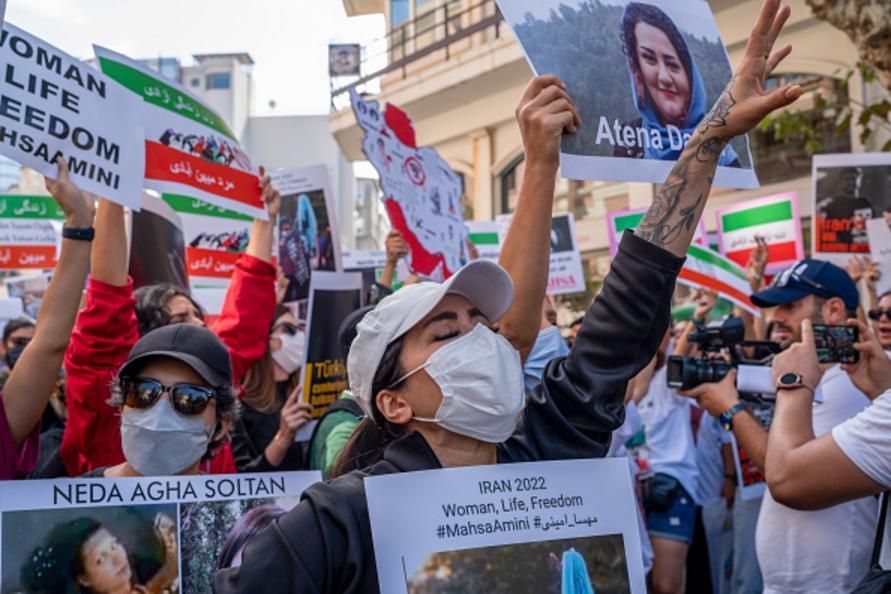 Statement: The Elders today call for global consistency in upholding human rights, including women's rights to self-expression and bodily autonomy, and freedoms of expression and assembly, urging all states to live up to their obligations under national and international law.
We demand an end to state violence in all its forms, and accountability for those responsible. UN institutions and mechanisms created to defend rights must be empowered to fulfil their mandates, and the international community must redouble its efforts to protect human rights defenders worldwide.
The Elders specifically affirm their support for those protesting in Iran for freedom from the repressive rule of the Islamic Republic. We express our solidarity with the courageous Iranian women, youth and many other sections of society who are advocating for their fundamental human rights in the face of violent repression by security forces, following the death in custody of the 22-year-old Kurdish woman Mahsa Amini.
The Iranian state is blatantly violating its own constitutional protections and international human rights obligations. The Elders believe there is now an overwhelming case for the establishment by the UN Human Rights Council of an international investigative mechanism to examine grave abuses committed during the suppression of current and past mass protests in Iran.
Consistency in holding states accountable for rights violations, regardless of their political ideology, geopolitical alliances or economic strength, is vital in the fight against impunity.
Mary Robinson, Chair of The Elders and former UN High Commissioner for Human Rights, said:
"The protests by brave young women in Iran have sparked a wider wave of opposition across Iranian society to a regime perceived as repressive and unrepresentative. Their voices signal to the world that women's rights and human rights are truly universal values, not 'Western constructs' as some would disingenuously claim.
We must bring an end to state violence and collective punishment in all its forms, whether perpetrated by the Israeli state against Palestinians, by China against the Uyghur people, or by Iran against its citizens."
Mary Robinson, former President of Ireland and Chair of The Elders
Ban Ki-moon, former UN Secretary-General and Deputy Chair of The Elders
Graça Machel, founder of the Graça Machel Trust, co-founder and Deputy Chair of The Elders
Gro Harlem Brundtland, former Prime Minister of Norway and former Director-General of the WHO
Elbegdorj Tsakhia, former President and Prime Minister of Mongolia
Zeid Raad Al Hussein, former UN High Commissioner for Human Rights
Hina Jilani, advocate of the Supreme Court of Pakistan and co-chair of the Taskforce on Justice
Ellen Johnson Sirleaf, former President of Liberia and Nobel Peace Laureate
Ricardo Lagos, former President of Chile
Juan Manuel Santos, former President of Colombia and Nobel Peace Laureate
Ernesto Zedillo, former President of Mexico
ENDS
---
For media inquiries, please contact William French, Head of Communications (+44 7795 69390) or email: [email protected]