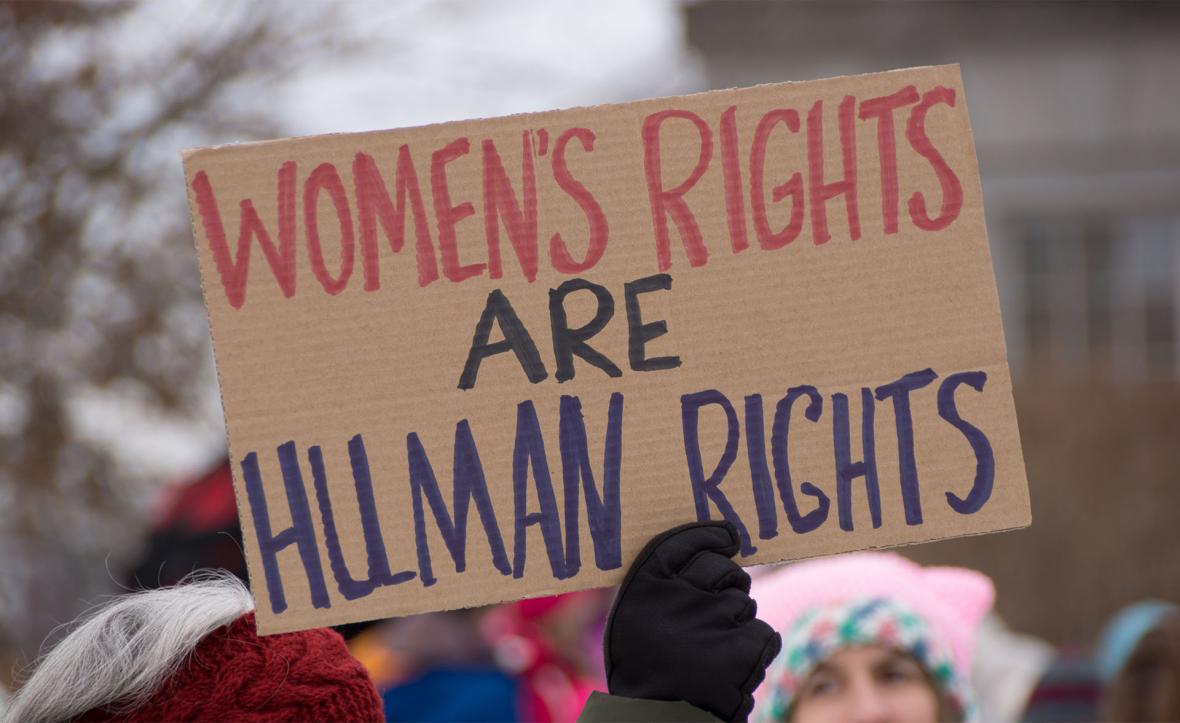 Marking the UN's campaign for '16 days of activism against gender-based violence', The Elders reflect on leaders' responsibilities, regardless of gender, to end this persistent injustice.
Ban Ki-moon, Mary Robinson, Juan Manuel Santos, Graça Machel and Zeid Hussein reflect on the importance of leadership in the fight against gender-based violence.
Listen to Ban Ki-moon and Mary Robinson discuss what shaped them as gender rights advocates, as well as the role of male leaders in ending violence against women and challenging misogyny.
Listen to the Finding Humanity podcast here.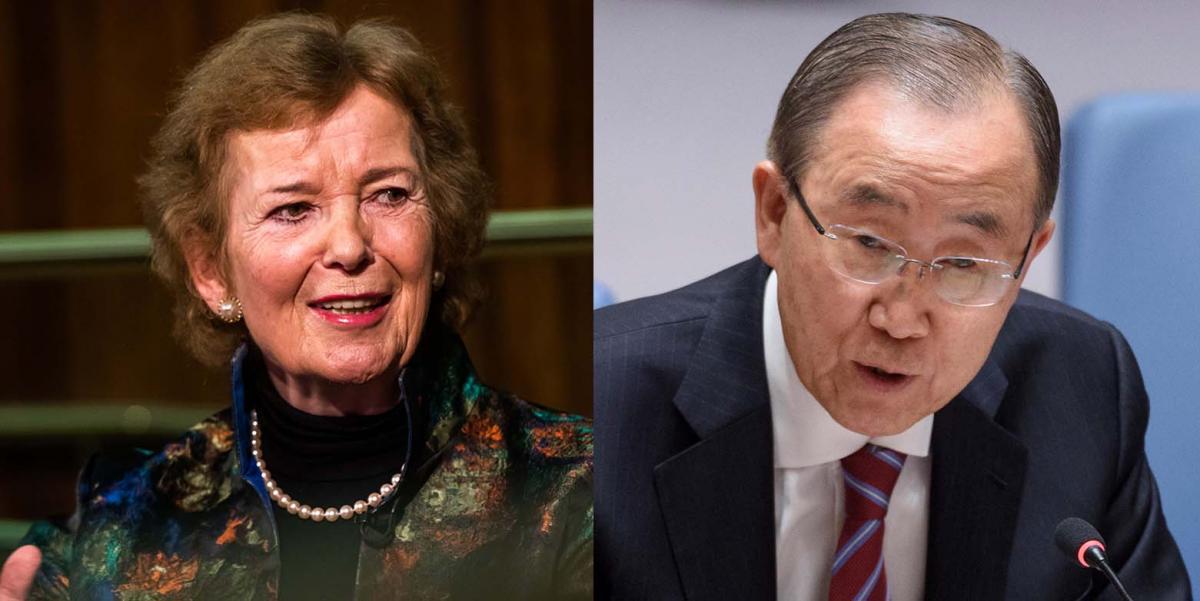 The role of men in ending violence against women
The Elders call for action to end the scourge of violence against women and girls by better engaging men and boys. Men have an especially important role as role models in combating harmful ideals of masculinity and challenging misogyny.
"As men, especially as men in positions of power, it is not enough for us to just preach gender justice and equality. We must be active allies in our actions as well as our words. We must 'walk the talk'."

"I am a man, but I am also a husband, father, grandfather, friend, and human being. Ending violence against women and girls matters to everyone regardless of gender, nationality, or status, because girls and women everywhere deserve the chance to break free from fear. Fear of being banned, criminalised, or shamed for what they are wearing; fear of walking down the street and being catcalled or harassed; fear of going out for a run and never returning home; fear of constantly feeling and being in danger.

"The root causes of the issue of gender-based violence are toxic masculinity and the male sense of entitlement. We must break this cycle of injustice that, in the end, harms everyone.

"Feminism has the power to free both women and men from outdated stereotypes. By being role models, speaking out against injustice, and standing up for equal rights we can make a real difference."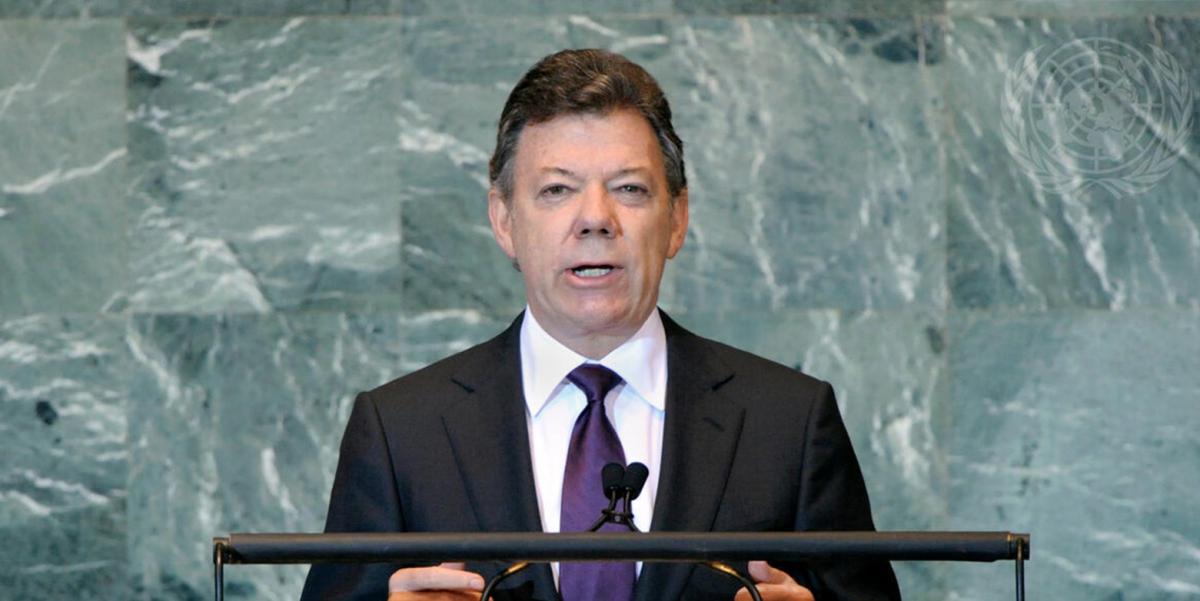 Access to justice for women
Access to justice and eliminating impunity is crucial to ending violence against women and girls once and for all – for without it, we cannot achieve gender equality. Ensuring an end to impunity for perpetrators and justice for survivors is a fundamental part of human rights.
"Violence against women and girls is one of the greatest injustices in the world; rightly referred to as a shadow pandemic. There is no society which is untouched by this horrific scourge, and it renders us impoverished and depraved as a human family.

"We must all work to dismantle the patriarchal systems that perpetuate injustice and enable impunity for perpetrators. Access to justice is a fundamental human right that no one should be denied. Yet, women and girls fall through the cracks of justice systems – inside and outside courtrooms – every single day.

"There are few things more heartbreaking and debilitating than witnessing a loved one suffer the indignity and pain of physical, verbal or psychological abuse. Violence against women robs them of their dignity and a precious sense of safety, respect and peace that we are all entitled to enjoy as human beings. With unrelenting vigour, we must shine light where this darkness persists and fight more intentionally for this horror to come to an end."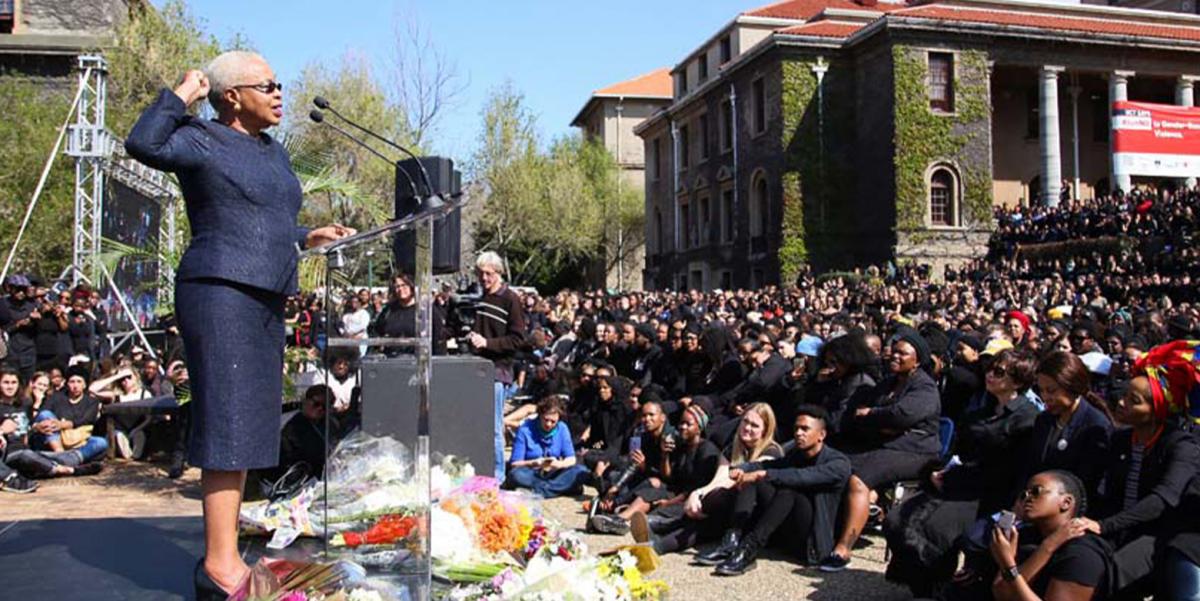 Feminist leadership and gender equality
Preventing violence against women and girls includes ensuring women's presence at all levels in judicial systems, and is critical in order to eliminate gender-specific barriers to access to justice and to achieve gender equality. Women must be better represented at all levels in justice systems globally.
"I can think of few injustices more indomitable than the violence perpetrated against women and girls across the world. Tackling this violence is not just an issue for women; men too must step up, and sometimes step aside, in favour of equality and justice. Men must make way for the meaningful representation of women at all levels of the justice system.

"It is time we all eliminate the sexist attitudes that fuel gender-based violence."