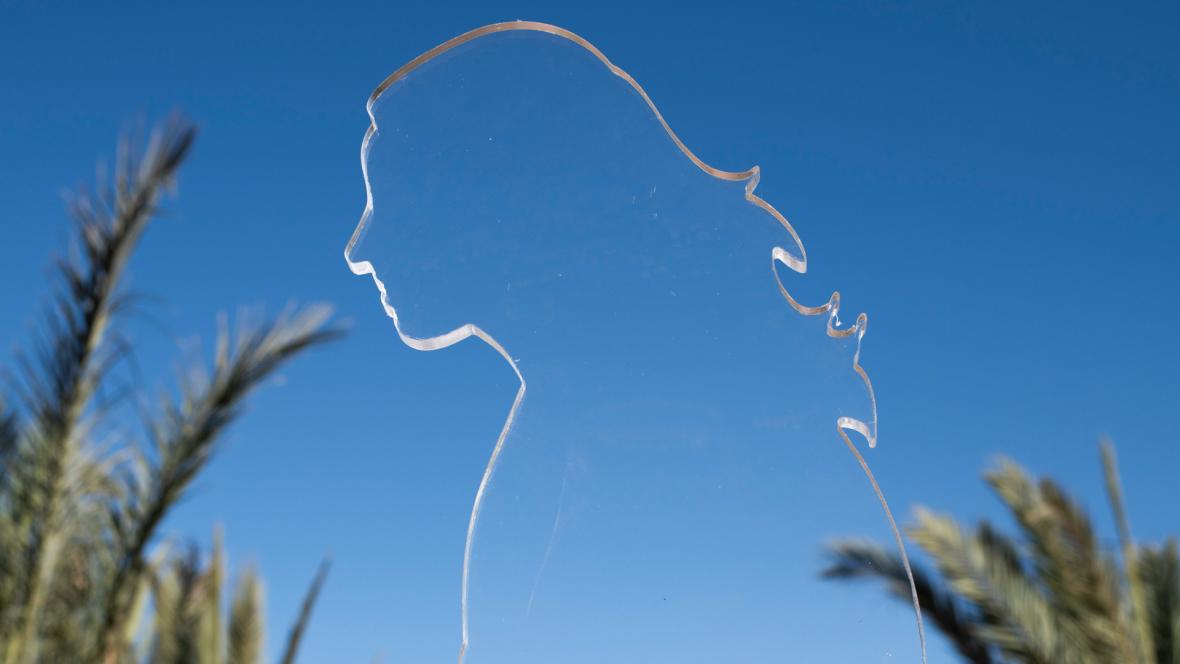 Writing in TIME, Mary Robinson calls on leaders to recognise the realities of our globalized world and embrace the sovereignty that the UN Global Compact on Migration provides.
The opening words of the Universal Declaration of Human Rights, the landmark post-WWII text signed seventy years ago this month, still resonate today:
"All human beings are born free and equal in dignity and rights."
But the contours of today's world are changing – often literally, as climate change sees sea levels rise and coastlines erode, threatening small island states and low-lying communities. And it's incumbent upon all of us to ensure that the people living in these areas, and those who migrate from their homes due to war, persecution and poverty are as "free and equal in dignity and rights" as those of us living in prosperity.
That's why on 10 December, heads of state and the UN Secretary-General Antonio Guterres will meet in Marrakesh to sign a Global Compact on Migration. Although it is entirely voluntary and non-binding, it promises to be a crucial milestone in the development of a humane, efficient and durable system for managing migration, that recognises that the mass movement of people is going to continue and that walls, fences and repression will never provide an acceptable solution.
I will be attending the Marrakesh summit to emphasise the importance of developing a holistic, people-centred approach to this issue that can respond to the urgent imperatives of climate change and social justice.
But I am deeply concerned that some countries in recent weeks have decided to withdraw from the Compact, or downscaled their participation at Marrakesh from head of state level.
Dangerous and disingenuous untruths have been spread by cynical politicians that the Compact is an assault on national sovereignty. These deliberate attempts to stoke xenophobia are deplorable, prompting fears of a "loss of control" by conflating the issues of refugees and migration in the public mind.
Now is the time for responsible leadership, not pandering to or provoking misplaced prejudices.
‍
Mary Robinson - Elder
We know that migration is set to increase in the coming years, especially as the aggravating effects of climate change force people from their homes as their traditional livelihoods are no longer possible. Indeed, it is communities as a whole, and not just individuals, who will be forced to leave.
The international community needs to agree new ways of managing migration that recognize the realities of our globalized world. The new Global Compact on migration offers a way to do that, by respecting and protecting human dignity, and by ensuring the responsibility and benefits of integrating new migrants are shared in a just and sustainable manner.
The need for collective action to protect the vulnerable and defend their rights is urgent, as the threat from divisive populists shows no sign of receding. We all need to remember that refugees and migrants are not a "horde" threatening livelihoods and security.
I know this intimately as a citizen and former President of Ireland. For centuries, Irish people were forced to migrate to flee famine, poverty and political oppression. We tell stories of how the Irish diaspora built roads, railways and bridges across Britain, America and Australia, and left their trace in almost every corner of the globe.
The Global Compact can actually strengthen sovereignty by giving back to countries the ability to manage migration – as opposed to the chaotic scenes we have witnessed in the Mediterranean in recent years, with so much wretched human misery and hardship.
As heads of state travel to Marrakesh in the coming days, I hope they will reflect on the powerful words spoken earlier this year by Amina Mohammed, the UN Deputy Secretary-General:
"Human beings have moved from place to place since the beginning of time, by choice and under duress, and will continue to do so. Refugees and migrants are not 'others'. They are 'us'. They are as diverse as the human family itself."
These are the values we all must uphold if we are to have any hope of effectively managing migration and protecting human rights. Inaction, cowardice or sabotage will leave the whole world poorer.