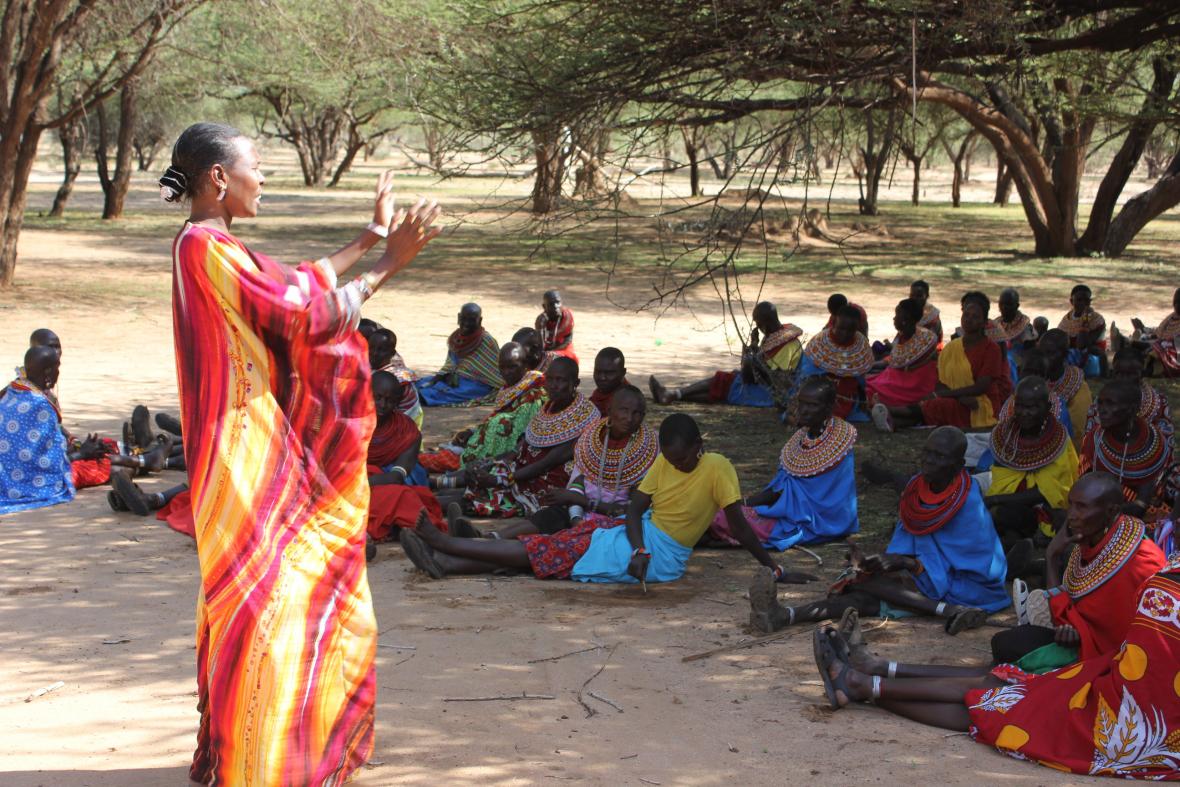 "Jane Meriwas calls on us to create a better, fairer world, where our environment is protected instead of polluted, and Indigenous people are respected, valued and heard.

The solutions practiced by Indigenous people in response to climate-related challenges have for too long been belittled. Yet, a safe future needs to be inclusive of Indigenous knowledge and leadership, especially that of Indigenous women.

Those who are traditionally unheard in corridors of power but most affected by the climate crisis must be at the centre of climate discussions, not only at COP27 but in all climate decision-making spaces. This is vital to achieving climate justice and, as the world faces extreme heat, floods and drought, it has never been more urgent for us to listen to the original custodians of our land."

- Ellen Johnson Sirleaf
As a child in my pastoralist community in Kenya, I grew up with rich knowledge of the environment around me. The beauty in our land is our identity: it is what our animals graze on, it is the plants of medical value that help treat our illnesses, and it is where we find wild fruits to forage. We learn how to exist in our environment and how to protect it. It is our livelihood. It is our life.
I first understood the challenges posed by the climate crisis when I was very young. I felt dehumanised by my lack of power to control what I saw. Today, children in pastoralist communities are impacted more than ever. Drought has been depleting water sources and drying up grassland. As resources become scarcer, conflict is increasing between pastoralist communities, the government, conservationists, and ranchers. As drought continues to bite, the looming hunger crisis is contributing to increasing malnutrition and leading to loss of life.
All of these issues are forcing families to migrate in search of pasture for their livestock. This disrupts children's access to education, affects children's mental health, and increases gender-based violence at the household level as well as divorces amongst families. Girls are dropping out of school in high numbers, with early teenage pregnancies and more young girls are being sold into early marriage. Women are forced to do cheap labour and prostitution just to make a living and support their children.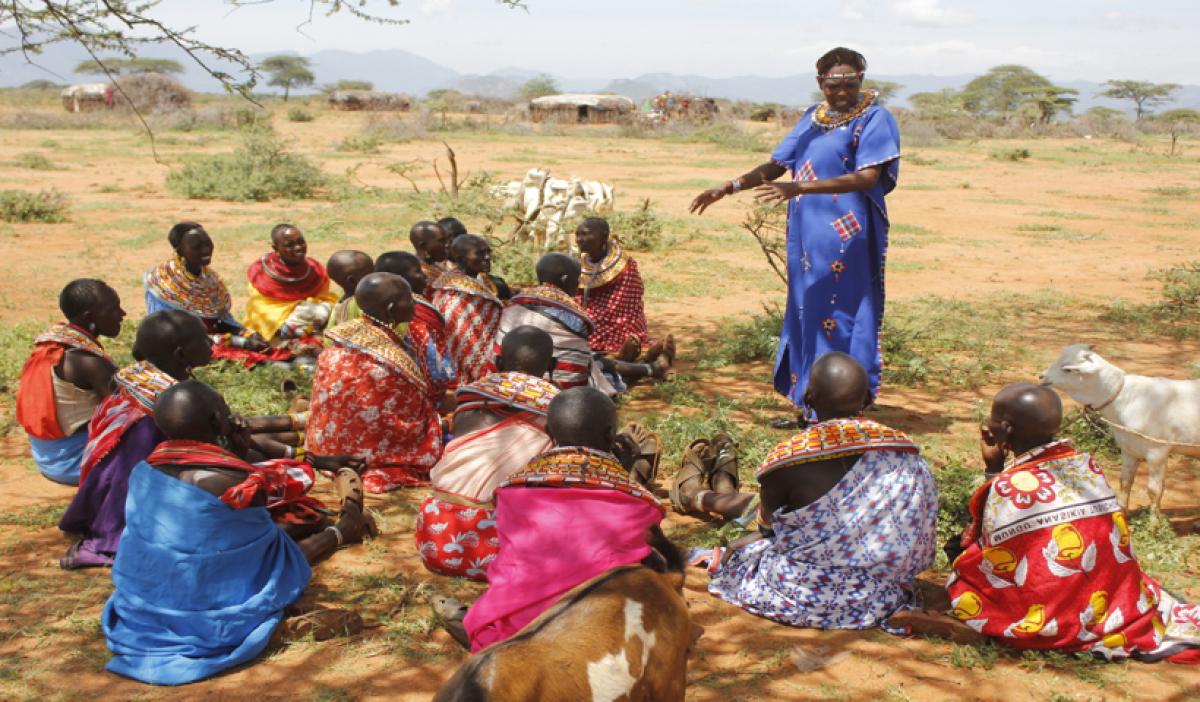 Yet, indigenous women are the custodians of the land and holders of traditional knowledge. Just as my mother and grandmother transferred rich knowledge to me about our environment, the majority of indigenous women pass down knowledge from generation to generation to preserve and protect our environment. For example, when we migrate to new places, women make the semi-permanent huts which we live in. They don't cut down trees, they only cut small sticks that they use to build huts. When we move to new places, we move with same sticks which we reuse for around five years.
My community, and indigenous communities around the world, have practiced solutions to challenges and disasters for centuries. We have been resilient and overcame them without much help from outside. The world needs to know that we are not the ones causing the climate crisis. We don't pollute, we don't destroy. But other people pollute and destroy and then say they come with the solutions while ignoring our rich traditional knowledge. Promises have been broken by global leaders, funding does not reach the affected communities who need it, and we have not seen action. Now, women and indigenous people must have a seat at the table and indigenous people must be brought to the centre of discussions on climate change.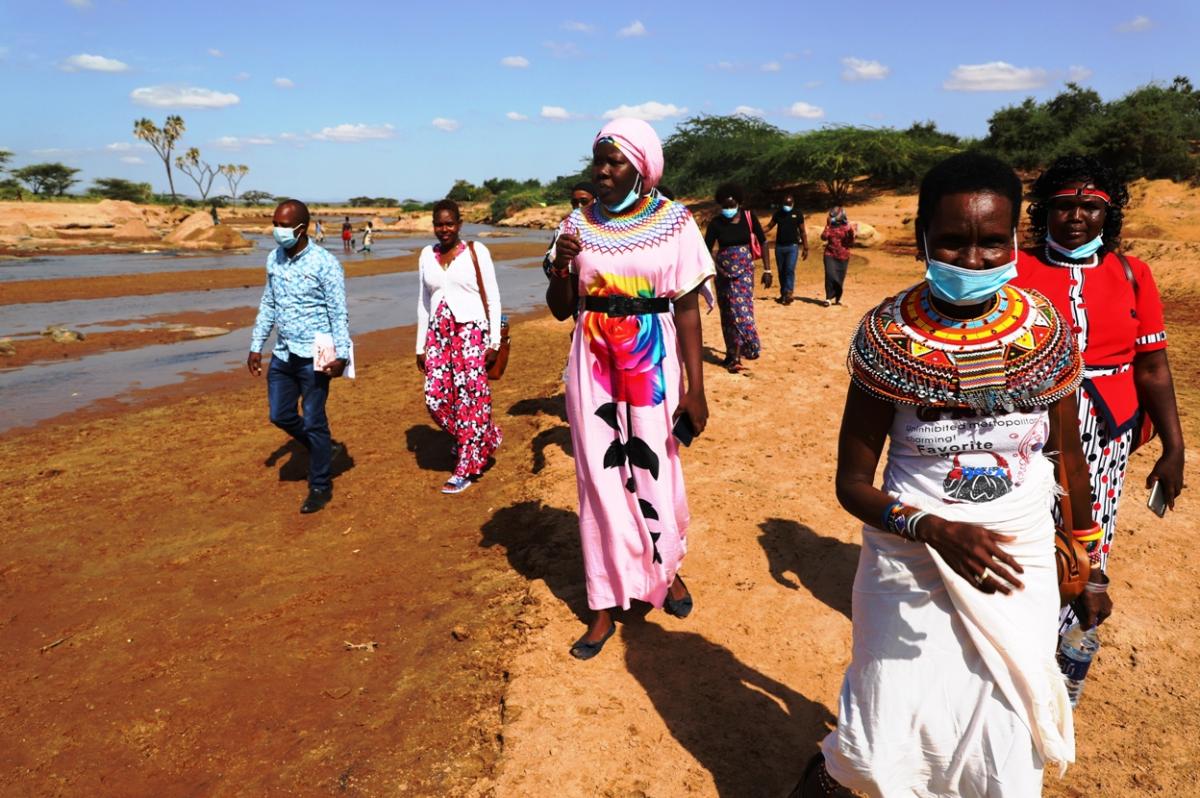 I am glad to see that COP27 is coming to Africa because there are millions of indigenous people and ethnic minorities across our continent who are there to offer solutions and combat the climate crisis; to preserve and protect our land we all depend on. Our prayers and our concerns should be heard. At Samburu Women Trust our work is centred around traditional knowledge preservation, the protection and documentation of rich heritage and solutions offered by indigenous women, as well as sharing the leadership of indigenous people in policy spaces.
To me the environment gives me a sense of belonging; without the environment, there's no life, heritage and identity of where we belong as people. My message to world global leaders is that you cannot separate me from the land. If there's no land, there's no me. It is part of my identity and heritage hence the need to understand what solutions WE indigenous people offer: when you protect the environment, you are not only protecting yourself but all of us on this planet.
---
Jane Meriwas is the Executive Director of Samburu Women Trust. She is an Indigenous woman, a mother, feminist, women human rights defender and community development practitioner. She has spent more than 20 years advancing women and girls rights among Indigenous communities, at policy development, governance and humanitarian response in Kenya and beyond.
Views expressed are those of the author and do not necessarily represent those of The Elders or The Elders Foundation
'Beyond Declarations' Guest Blog Climate Series 2022
Learn more about climate challenges and solutions from women leaders on the frontlines of the climate crisis in Africa.