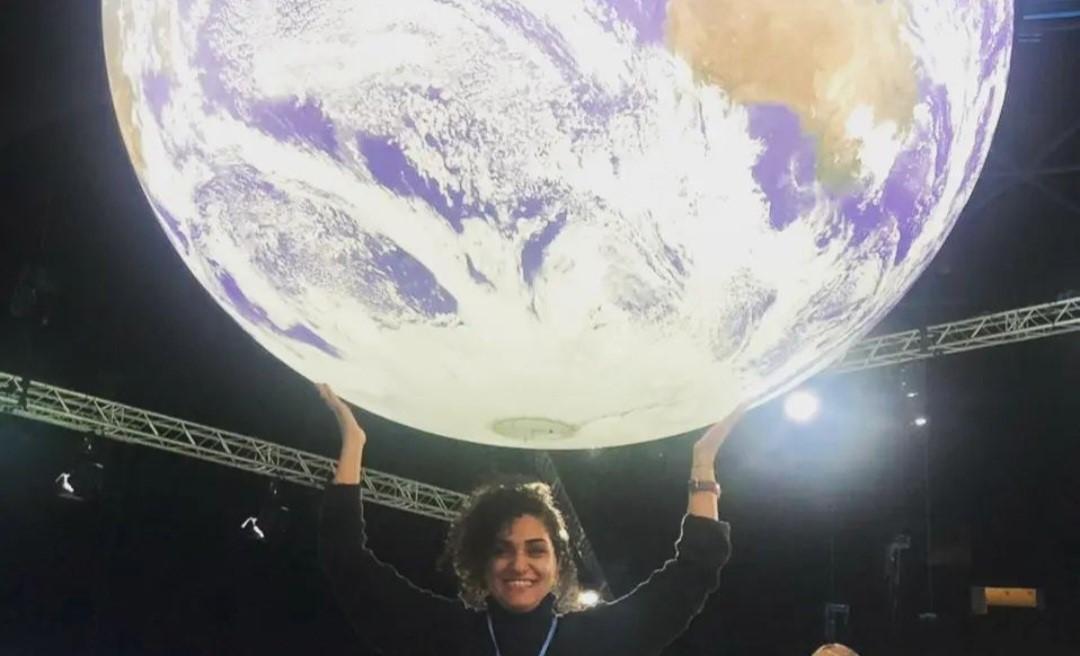 "The role of civil society in demanding accountability on climate action is indispensable. Yet not everyone's voice is heard. Haneen asks us to reckon with the crushing consequences of climate inaction, the challenges facing civil society in Egypt and the injustice of exclusionary climate decision-making processes. Climate justice will only be achieved when people from countries most affected by the climate crisis are at the front and centre of any discussions.

Haneen also reminds us that leaders have failed to take adequate climate action, they have failed to listen to civil society and they have failed to protect people. At COP27 leaders must unequivocally demonstrate how they will deliver on their climate finance and emissions reduction promises. Only real-world action will bring hope for a liveable future."

- Graça Machel
Water is life and, in a country like Egypt, it is the main source of everything. In previous times, the river Nile blessed us with very fertile soil, but that is not the case anymore. Now, it is civil society who are fighting for change.
Egypt is facing a water crisis. It is a country already under the water poverty line, with climate change continuing to increase the scale of the crisis. Water shortages and an ongoing drought have already put the people of Egypt in a huge food crisis as our agriculture sector, which supports nearly 50% of the population and uses 86% of the fresh water in Egypt, relies on water from the river Nile. In a country already struggling with poverty, less food and less water would only serve to make matters worse. By 2050, our population may be facing a reality of just 350 cubic meters per year. If Egypt were to reach a state of absolute water scarcity, our economy would decline, and millions of people would be out of work.
Addressing the issues caused by climate change is very complicated. People and communities have been witnessing the growing problems for years, but no leaders were talking about it and acting. The Egyptian civil society space is very challenging, and most of the active NGOs are addressing the socio-economic problems in Egypt – not the climate crisis.
But most of that changed this year due to COP27. Lots of environmental activities took place, and accreditations were provided to environmental NGOs by the government, enabling them to become active. However, climate funding is too often given prescriptive mandates by international organisations, without an understanding of local contexts. They need to listen to the people who are the ones actually doing the work.
In order to achieve climate justice, we must address my region's problems, futures and dreams, but we must also address the global problems caused by colonisation. Negotiating spaces still too often exclude the people they should be centering and there are lots of questions about the inclusivity of COP27 due to expensive accommodation and visa issues.
As an Arab civil society member, I want to receive the same respect and access as people from civil society in the Global North. This call for inclusivity in negotiating spaces must also apply to the resources and funding we need to adapt to the changes we are dealing with. Funding for adaptation and loss and damage must have a realistic mandate that does not tie our hands up but gives us the room to innovate according to our local context.
The current attitude from many leaders is taking us nowhere and the path of the existing negotiations is very slow. Leaders must listen to the civil society in their countries. We are all speaking the same metaphorical language and mostly asking for the same thing, which is to put people first. We want leaders to act fast on the climate crisis and to stop wasting precious time.
---
Haneen Shaheen is the Climate Diplomacy Fund Programme Manager at UK Aid in Cairo, where she supports environmental action and organisation in the Egyptian community. She is also volunteering as a Climate Action Network board member, where she represents Egypt in the network and supports the climate action in the Arab world.
Haneen has worked in the field of environmental entrepreneurship for more than four years as the head of the entrepreneurship unit in AYB-SD, where she ran projects with youth to develop their own green projects, and reduced the environmental illiteracy among university students. She delivered 600 hours of entrepreneurship trainings and around of 500 hours of counselling sessions for young entrepreneurs.
Views expressed are those of the author and do not necessarily represent those of The Elders or The Elders Foundation
'Beyond Declarations' Guest Blog Climate Series 2022
Learn more about climate challenges and solutions from women leaders on the frontlines of the climate crisis in Africa.