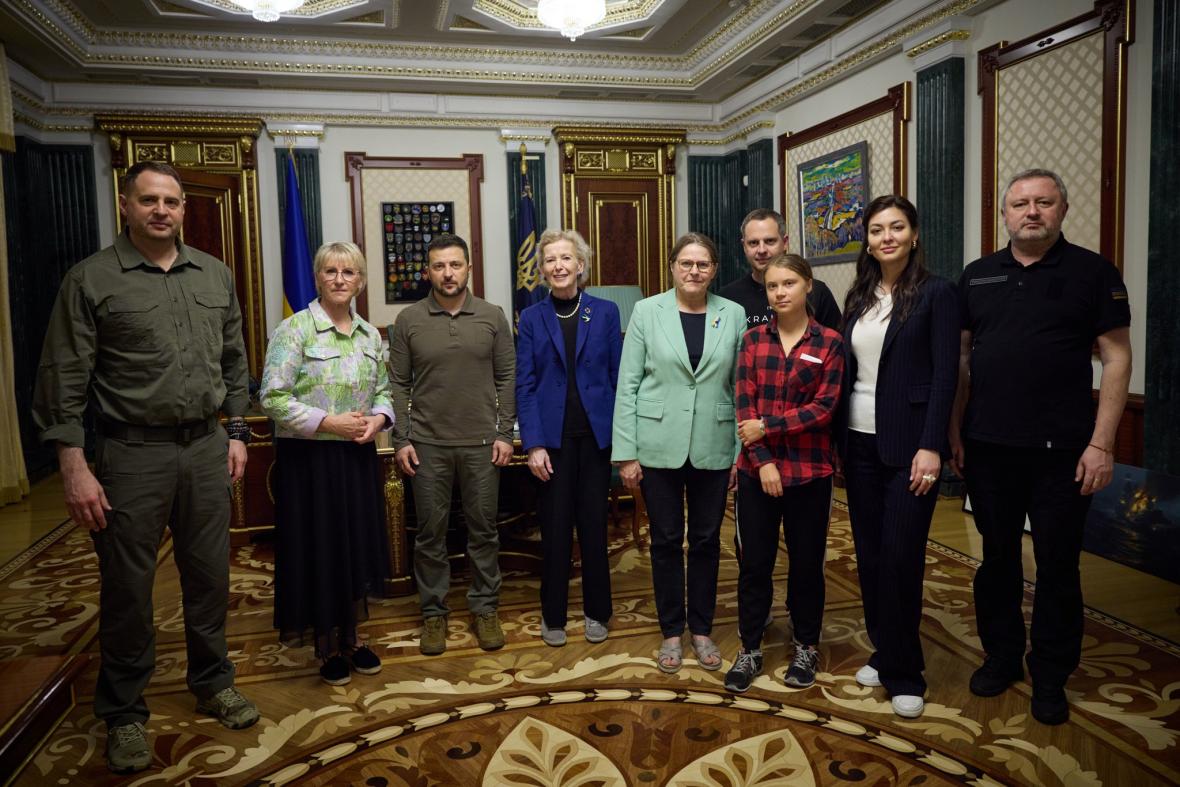 Mary Robinson
joined President Volodymyr Zelenskyy, Greta Thunberg, Margot Wallström and others in Kyiv on 29 June 2023 to assess the environmental damage caused by Russia's illegal war on Ukraine and to launch the new High-Level Working Group on the Environmental Consequences of the War.
The first meeting of the International Working Group on the Environmental Consequences of War took place in Kyiv amidst the unfolding consequences of the attack by Russia on the Kakhovka hydroelectric dam in Ukraine. The newly founded group released a statement following the visit affirming their support of Ukrainian authorities in their assessment of the environmental and ecological damage from the war; in holding Russia accountable; and in planning for the environmental and societal recovery of the country. During the first meeting of the group, Chair of The Elders Mary Robinson stressed the importance of fighting impunity and the need for a robust assessment of environmental damage.
Find out more about The Elders' work on tackling the interconnected crises of environmental degradation, biodiversity loss and climate change.