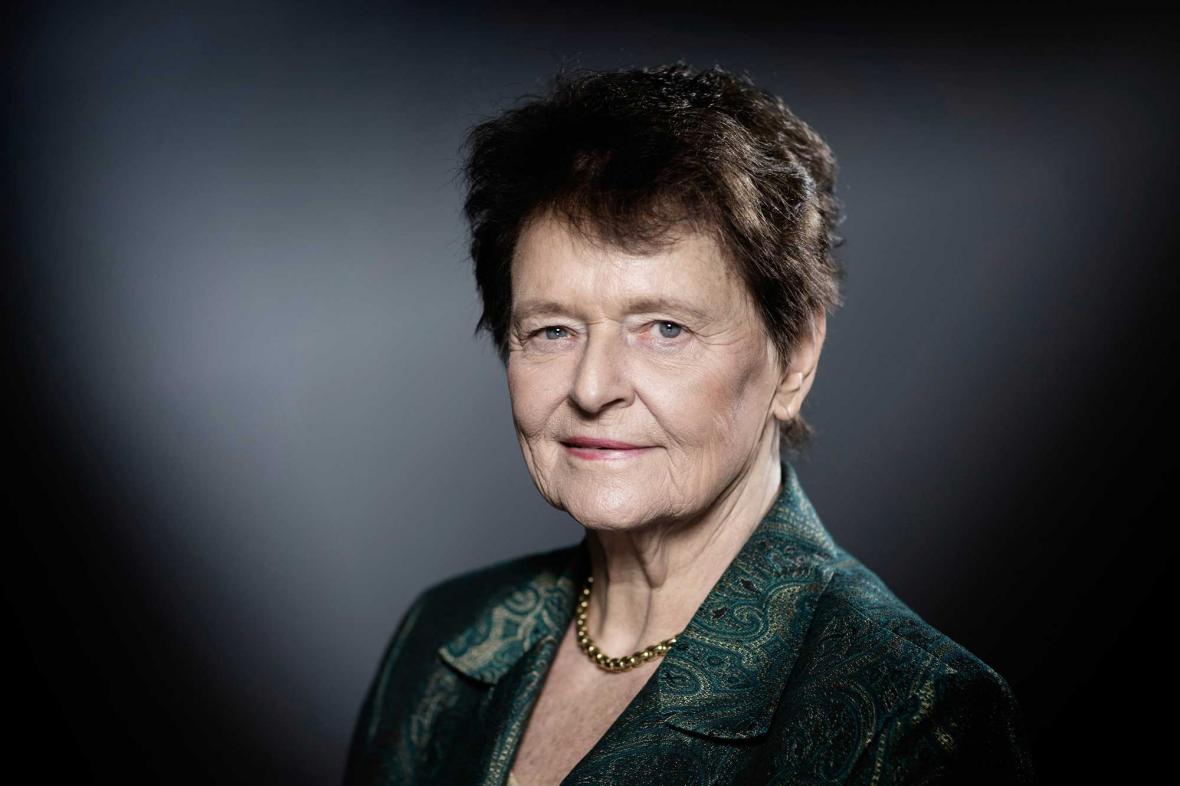 Gro Harlem Brundtland explains why South Africa's planned National Health Insurance Bill have the potential to turn the country into a leader on Universal Health Coverage in Africa, during an Elders' delegation to the country.
Excellency, Ladies and Gentlemen,
Thank you for that warm welcome. It is both a pleasure and a privilege to be back here representing The Elders in South Africa. Our group has deep and abiding ties with your country, stemming from the clear moral vision of our founder, Nelson Mandela.
A dozen years on from the launch of The Elders, here in Johannesburg in 2007, we remain inspired by Madiba's determination to fight for justice, equality, dignity and human rights.
It explains why we believe so passionately that Universal Health Coverage – the principle behind the National Health Insurance Bill we will discuss today – is a critical element in any country's path to sustainable development, social solidarity and equality.
It also explains why, once he was elected President of the new, democratic, multi-racial South Africa twenty-five years ago, one of the first significant reforms that Nelson Mandela introduced was universal free healthcare for pregnant women and children under 6, and then universal free services at primary care level in 1996.
These were bold moves which undoubtedly had a positive impact on the health outcomes of some of the most vulnerable people in South Africa.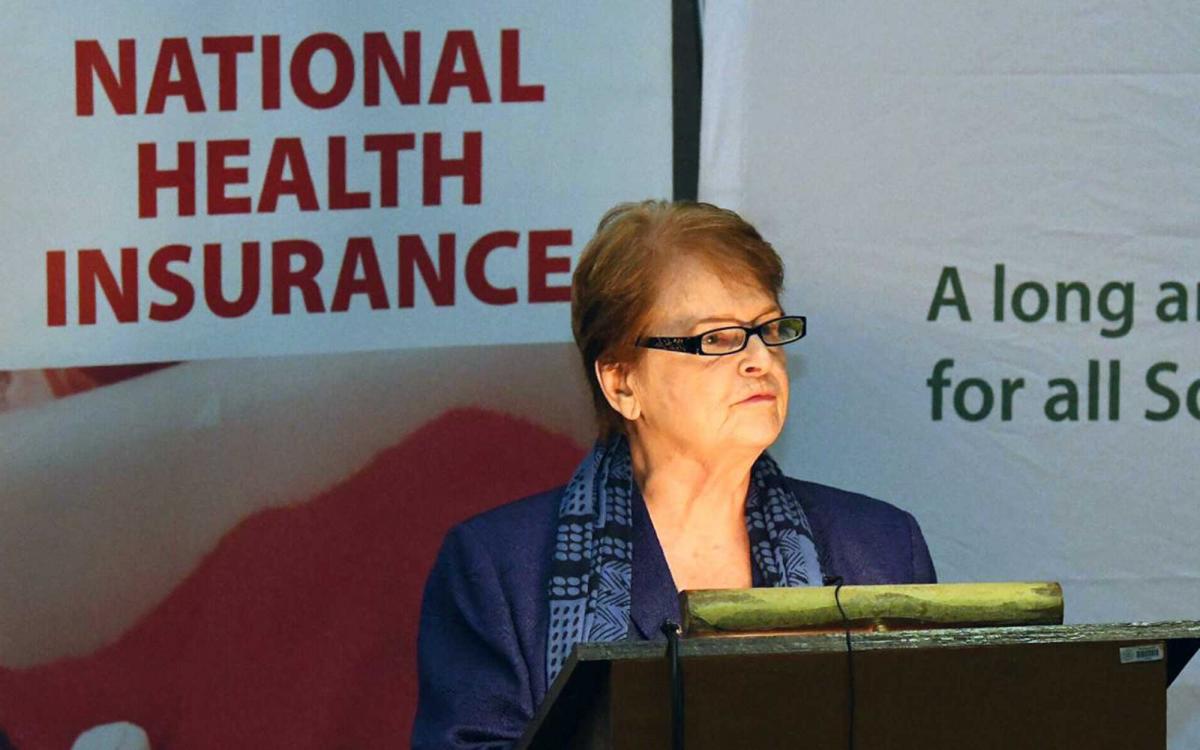 But we need to be frank and honest: subsequent leaders have not done enough to develop and consolidate Mandela's health reforms. The intervening years have been ones of missed opportunities, misguided and damaging interventions on deadly diseases like HIV/AIDS, and the entrenchment of a costly, inefficient health system that in many ways perpetuates the structural inequalities of the apartheid era.
The figures speak for themselves: South Africa spends 8.1% of its GDP on healthcare, but approximately half of these resources are spent through inefficient private insurance schemes.
These cater for only 16% of the people who tend to be better off. 76% of South Africa's white population belong to one of these schemes compared to only 10% of the black population. The remaining 84% of the population, which carries a far greater burden of disease, depends on the under-resourced public sector.
So although the total spend is quite high, resources are not being used efficiently. Thailand, a country with a similar income level to South Africa, spends around 3.7% of its GDP on health but has considerably higher health outcomes.
The NHI Bill is an important step towards righting these wrongs and will give all the people of South Africa the high-quality healthcare they deserve without the debilitating risk of falling into poverty to pay for treatment.
It is a step that many other countries around the world have taken on their paths to development. My fellow Elder, President Ricardo Lagos, will talk shortly about his experiences in introducing health reforms in Chile during its transition back to democracy after the dictatorship of Augusto Pinochet. My own country, Norway, established its public health system as part of the development of the welfare state and reconstruction of our civic and political life after Nazi occupation in the Second World War.
All countries that have achieved UHC have relied on public financing mechanisms to build social solidarity and ensure effective coverage for the poor and the sick. This requires a move away from private, voluntary financing to more efficient and equitable public financing. South Africa, like the United States, needs to make this transition.
Furthermore, South Africa will also have to improve the efficiency of healthcare spending, strengthen procurement systems and tackle corruption throughout the health sector. It is crucial to support these reforms by building stronger accountability mechanisms involving parliamentarians, the media and civil society organisations.
This is why today's event is so important. It is a great testament to the strengths of South Africa's democracy and civil society that so many of you have gathered here to discuss the future you want to see for your families, your children and their descendants.
We as Elders are here to listen, to learn and, when it is appropriate, to share our thoughts and experiences from our long careers in public life.
Both President Lagos and I know the hard realities of government, having to juggle competing interests and priorities, and implementing social policies in a way that stimulates rather than hinders economic growth.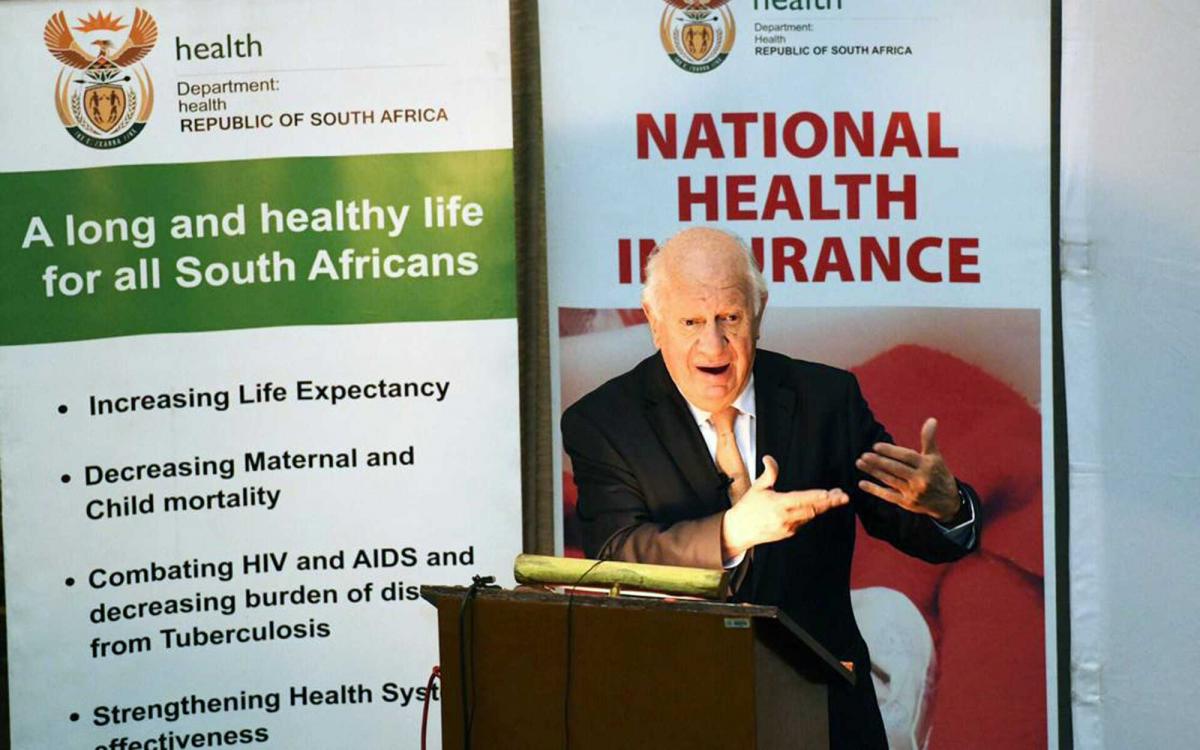 We know that South Africa faces significant economic challenges, including an alarmingly high unemployment rate. But – while I have no wish to interfere in your national politics – I do feel it is important to challenge the view that, because of this economic backdrop, the NHI Bill is somehow "unaffordable".
Many countries have launched UHC reforms in times of economic difficulties including the UK and Japan after the Second World War, and Thailand after the Asian Economic Crisis on 1999.
Investment in health equals investment in the economy as a whole. This was the conclusion of the Commission on Macroeconomics and Health that I established as Director-General of the World Health Organisation in 2001. In fact, not investing in health is the very definition of a false economy. A Lancet Commission chaired by the Harvard economist Larry Summers has estimated that the economic returns to investing in health will be at least 10 times the outlay of public spending. These findings have been endorsed by over 350 of the world's leading economists.
I have no doubt that, if implemented in a fiscally-responsible, transparent and accountable way, the NHI Bill can transform the realities of public healthcare in South Africa, turn the country into a leader on UHC in Africa and across the world, and help deliver Nelson Mandela's vision of a rainbow nation of equality, freedom and justice for all.
Thank you.