Close to one million Rohingya people live in the impoverished, overcrowded refugee camps of Cox's Bazar, Bangladesh. They receive assistance to meet their basic needs but life in the camps is arduous. As The Elders mark the annual global campaign of 16 Days of Activism against Gender-Based Violence, this photo essay provided by All We Can highlights some of the particular challenges faced by women in the camps.
This photo essay tells the story of Arofa*, who fled Myanmar after witnessing violence in her village in 2017. While she does not feel safe to return home, she worries daily about the risks she faces as a young single mother bringing up her daughter alone in the refugee camp. Every day she attends a women-only 'safe space' in her section of the camp to learn about ways she can protect herself, to access counselling in response to violence she has experienced in the past, and to connect with other women as she is vulnerable and alone in the camp setting.
*Arofa is a pseudonym and her location within the Cox's Bazar camps is not revealed to protect her identity
"When we were coming to Bangladesh [in 2017] we sold everything so we could have some money. We had to pay the boat men to cross the river. When we crossed the river, we had to stay by the riverbank for two days because guards were banning people from entering the country, but when they left we secretly entered Bangladesh and the camps. I am now here, but it's not good for me because I don't have a husband."
Photo: All We Can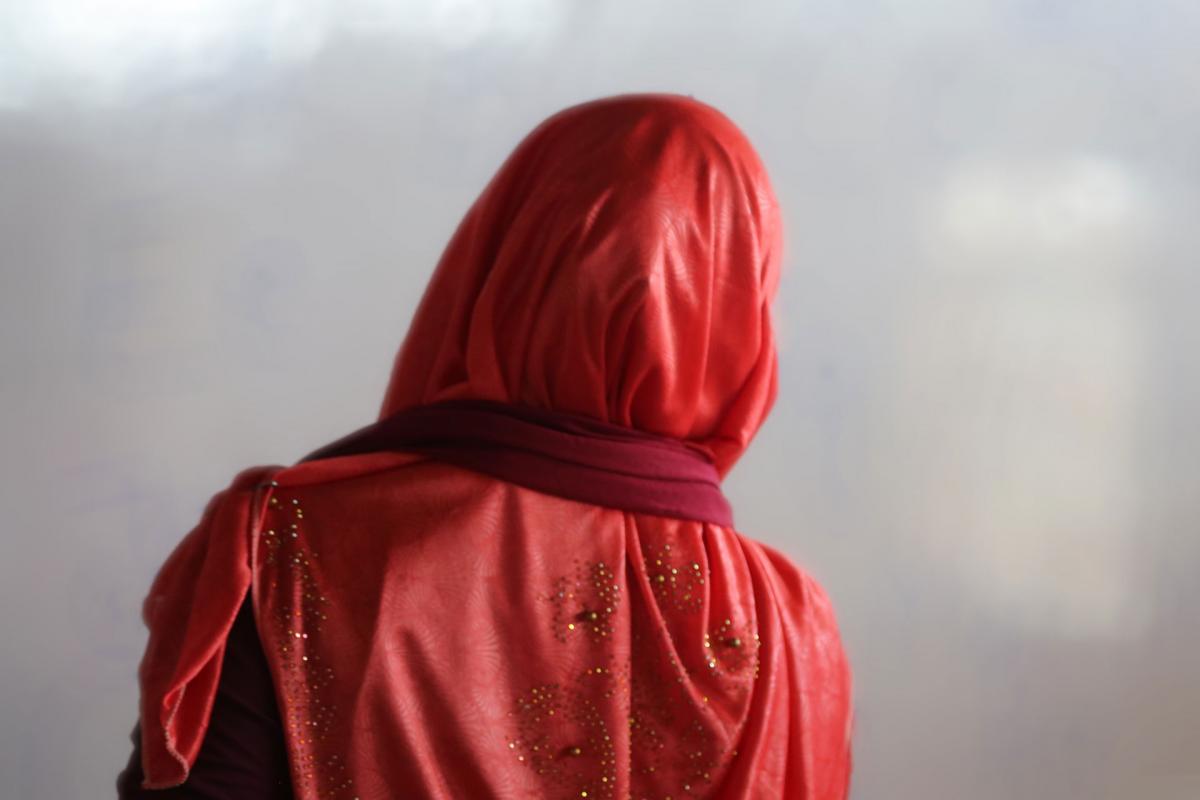 In the refugee camps of Cox's Bazar in Bangladesh, one in six1 Rohingya families is headed by a single mother like Arofa. Although safe from the violence to which so many were subjected in Myanmar, Rohingya women continue to face huge protection risks in Bangladesh.
"I have a daughter and it's very hard to survive in the camp, because my husband is not supporting me. He moved to Malaysia for work before I fled. I have many types of problems. I have to collect everything, like the rations, and once a month we get rice, oil and food items but they don't give us vegetables or fish. My house is broken. I have a broken door that I cannot lock, I can't sleep at night. I am frightened that someone will come in the house and it's just me and my daughter."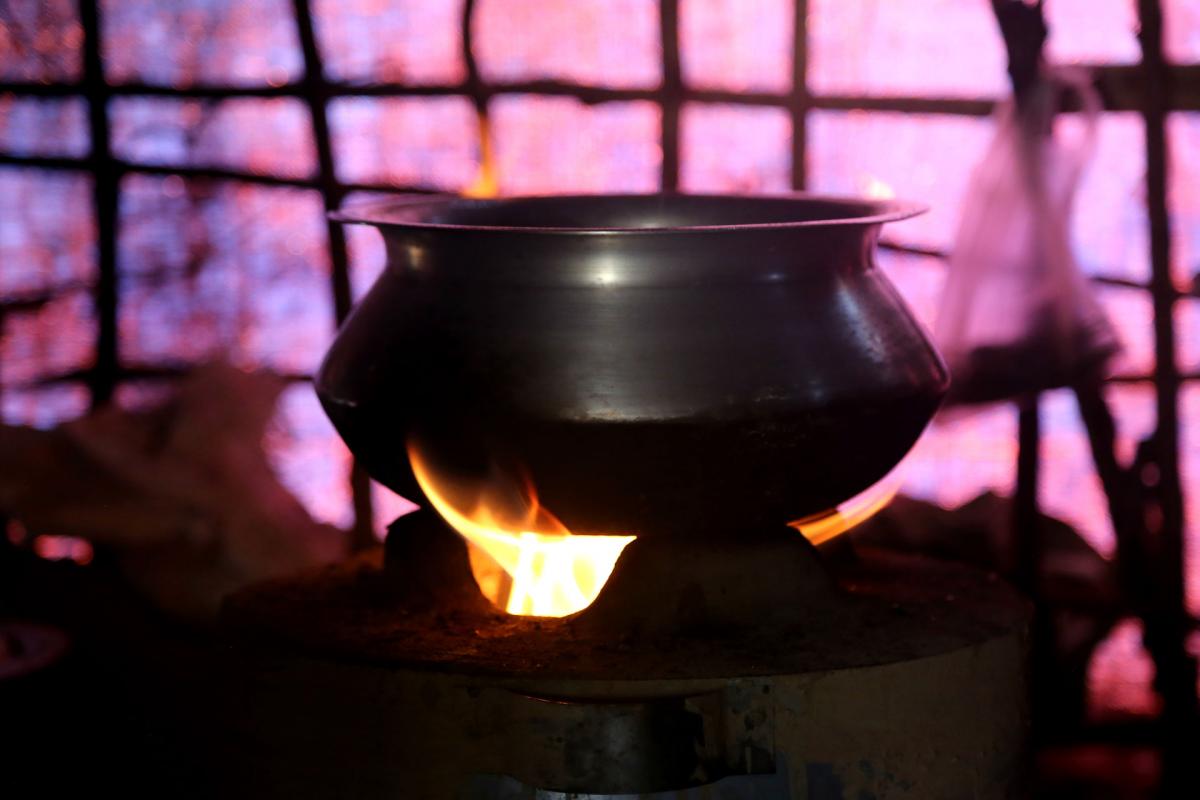 Women like Arofa have had to take on social and cultural roles that break some of the gender norms they were accustomed to in Myanmar. They also live in cramped, crowded conditions where security and privacy is difficult to maintain.
"I have no safety in my house, so I go to a safe space to meet with other women. We cook, we sew. It is important to support each other - one woman to another - because we have all shared difficult situations. My neighbour supports me because I have no husband. I always try to be happy, they always support me, and help me and they like me."
Photo: All We Can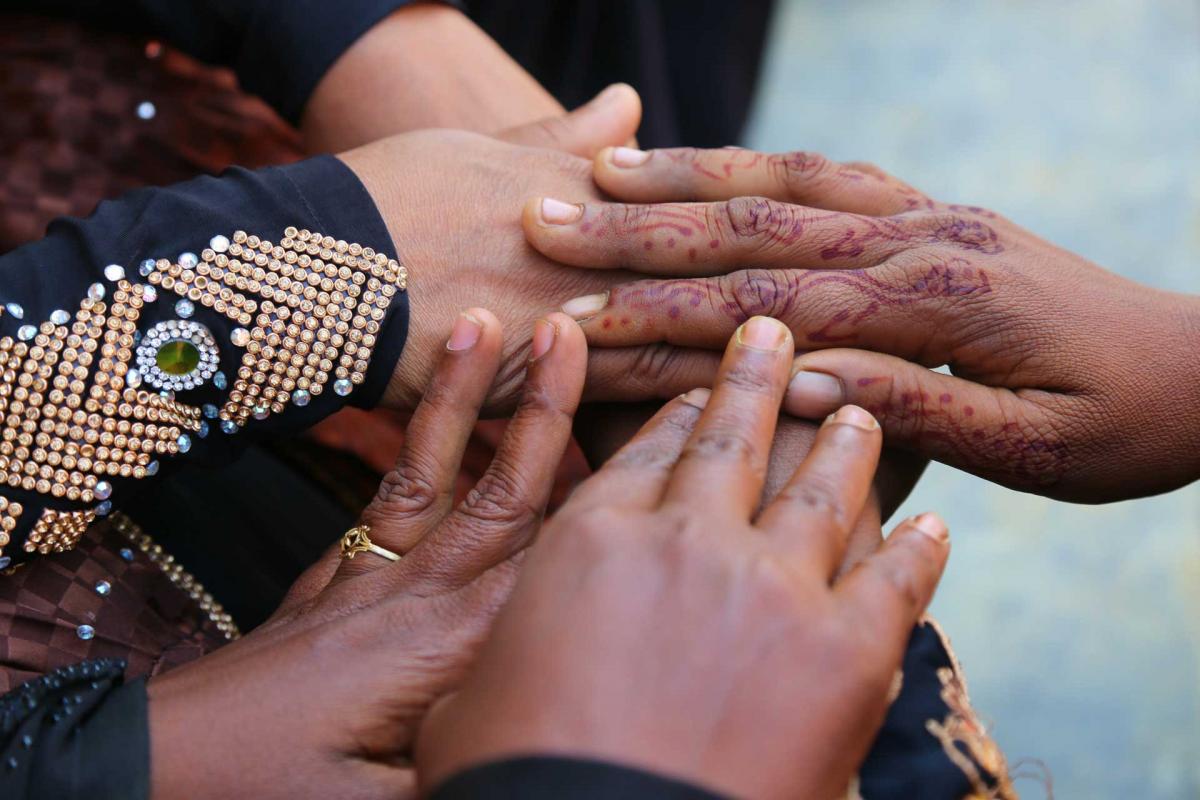 Arofa accessed help, protection and guidance from a women's 'safe space' in the camp she is living in. This provided her not only with a physical location to seek safety, but also helped build a network of women around her she could rely on for emotional support and practical assistance as a young mother on her own.
"We help the women think through different situations or problems. We might focus on avoiding early marriage, the issue of trafficking, hygiene, menstruation and our body, we might look at gender-based violence. But we can never start with gender-based violence. Instead, we speak first generally as a group and ask what kind of violence a girl or woman might face. These could be things like harassment in a shop or on the street or teasing that we don't like. We discuss things we can do to keep girls and women safe.
We also teach life-skills such as expressing your emotions. If you cannot express your emotions, it is hard to get the help you need."

All We Can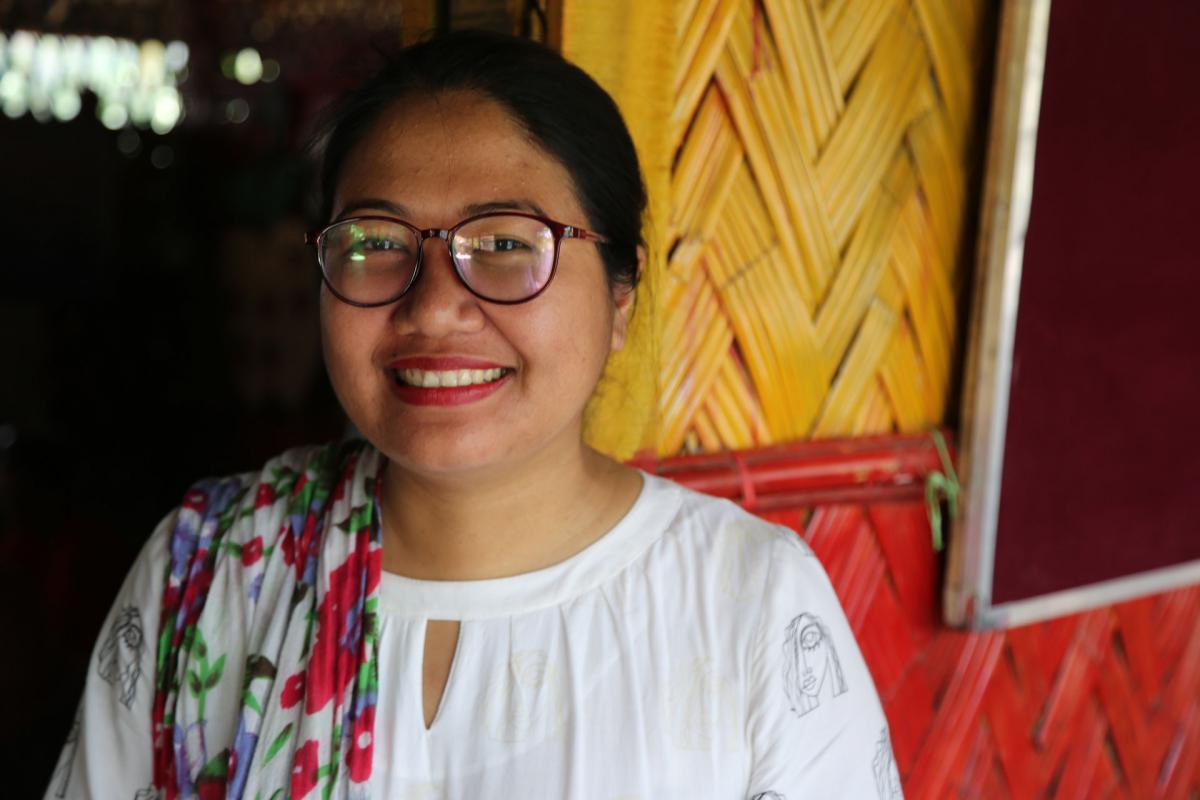 Rem supports women like Arofa accessing a safe-space in a different section of the camp. She supports them through workshops, 1:1 counselling and helping connect them with vital services.
"My hope is that the Rohingya will lead themselves one day. They need to be able to earn an income. They have no income right now. Much of the gender-based violence happens because they don't have an income, there is no work. People need many things, but an important thing is entertainment for their mind. Stress relief comes when our minds are busy and we have purpose. Family planning is weak too - when we do outreach sessions, we try to deliver messages around family to both men and women." - Rem
All We Can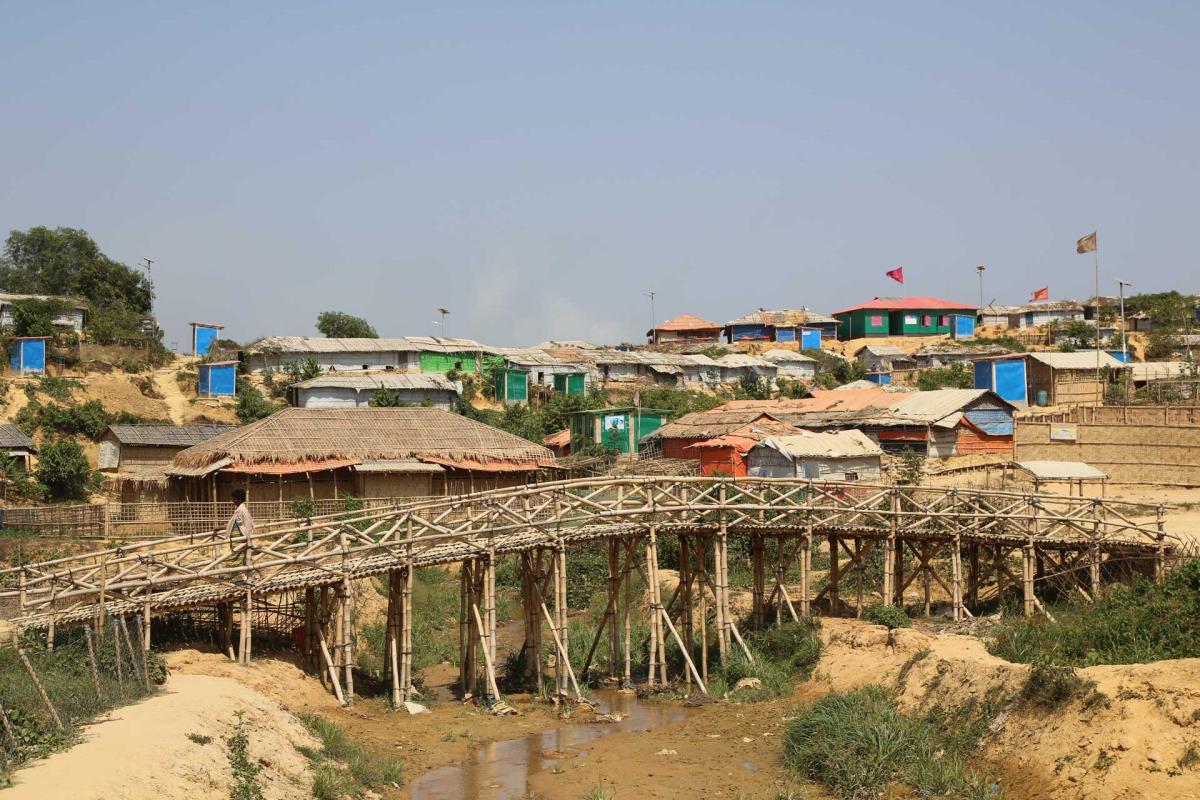 There are many contributing factors to issues faced by women living in refugee camps. The limitations imposed by camps and experienced within them, the hierarchical procedures, and the physical environment can all play a role in exacerbating the risks of gender-based violence. Having a number of different response strategies is important in addressing these risks.
"Sewing is very critical for me. I have been learning sewing, cooking, literacy and many other things. I will still live my life for others and be happy for my daughter. I will try to make her happy, because my husband isn't there to support me. So, it is up to me to make her happy." – Arofa
All We Can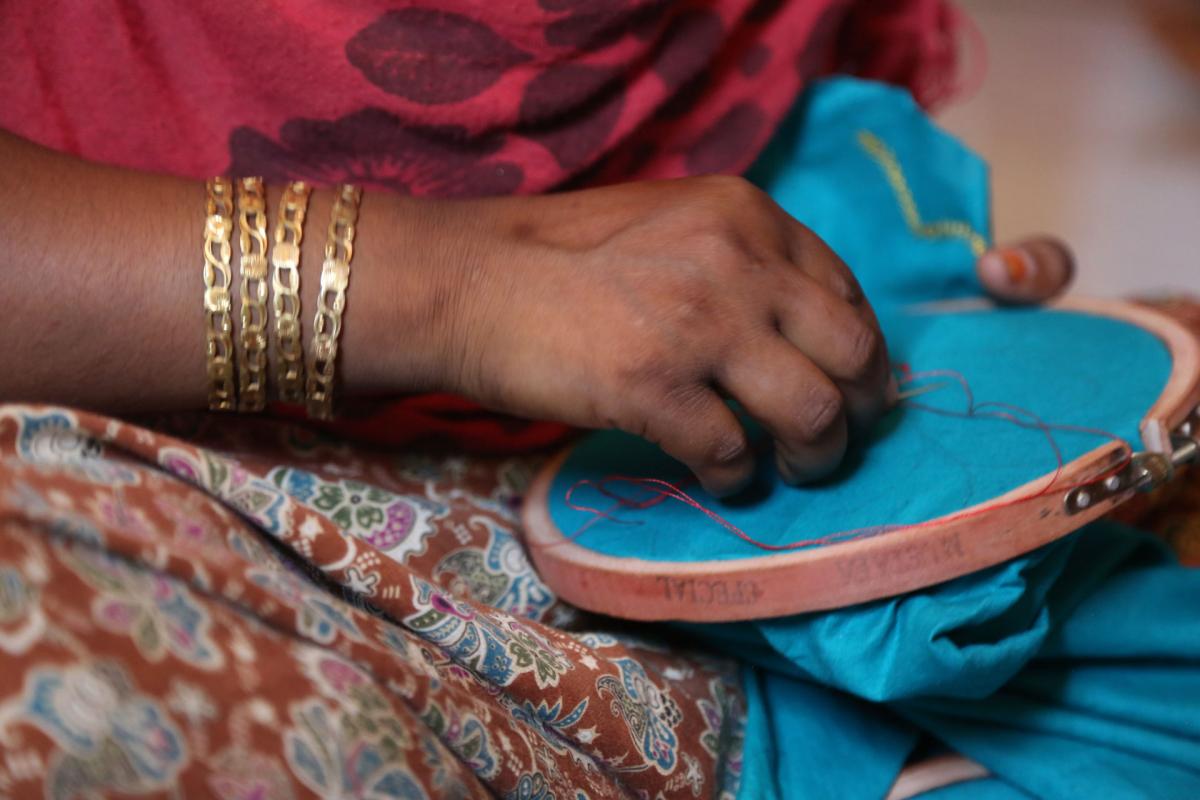 At present, community decision making in the camps rests in the hands of a small number of men, yet women's traditional roles as carers and providers for families is vitally important. Women and girls' groups and safe-spaces are one response to the threat of gender-based violence. By providing spaces where women and girls feel comfortable and able to share their challenges it is also easier to identify women that need more support, legal assistance or specific protection.
---
All We Can has supported Rohingya refugees living in Cox's Bazar since 2017, and continues to work in the camps to meet humanitarian needs. All We Can is committed to seeking gender justice across all aspects of its work – from its responses to protracted crises and humanitarian emergencies, to long term development work as well.
All We Can is an international relief and development charity. It works through partnerships with those most impacted by disasters, poverty and injustice to enable flourishing and resilient communities. All We Can's vision is a world where every person's potential is fulfilled.
Views expressed are those of the author and do not necessarily represent those of The Elders or The Elders Foundation
Cover photo: All We Can