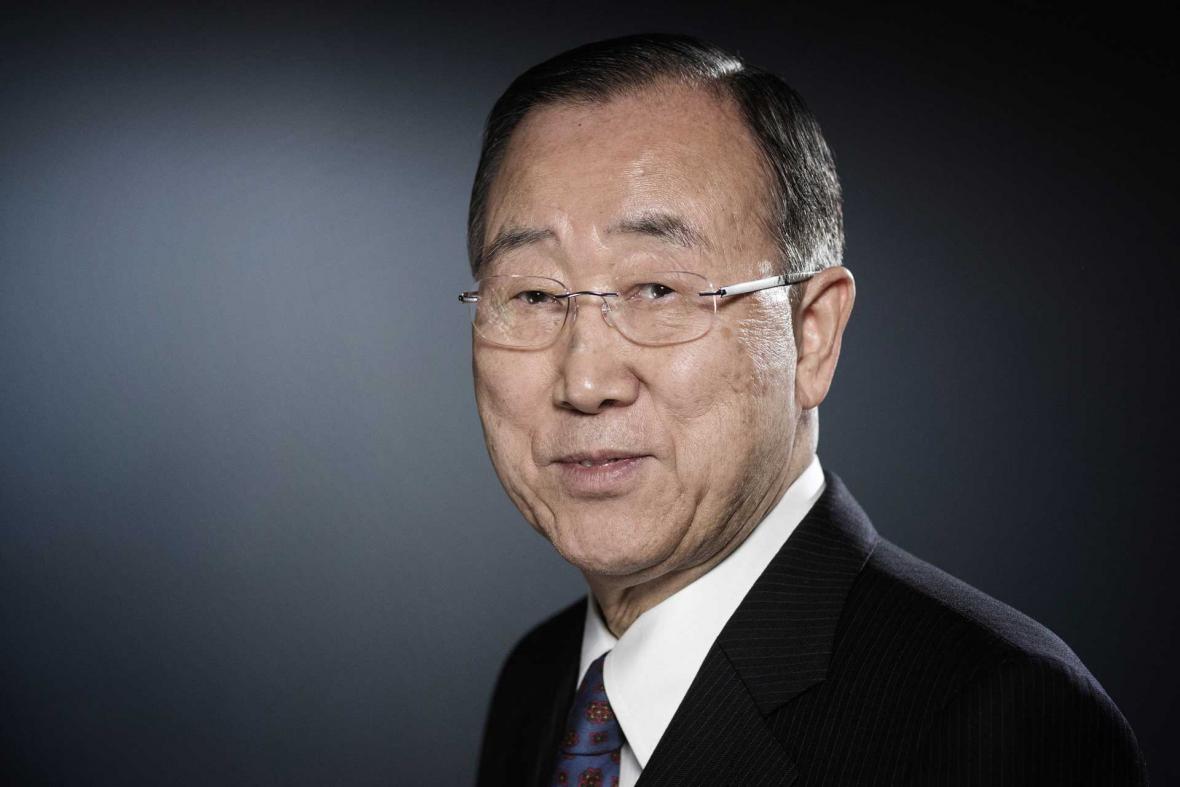 Highlighting the situation in Myanmar, Ban Ki-moon calls on the UN Security Council to work with regional partners to maintain peace and security.
The following is a transcript of his speech on 19 April 2021.
Thank you, H.E. Nguyen Xuan Phuc, President of Viet Nam, for your warm introduction.
H.E. Secretary-General António Guterres,
Distinguished Members of the Council,
Excellencies, Ladies and Gentlemen,
It is my great honor and privilege to speak to you today.
My deep gratitude goes to Viet Nam for their initiative in holding this timely High-level Open Debate, as well for extending an invitation for me to brief the Council today. Taking this opportunity, I extend my deep congratulations to President Phuc on his inauguration on April 5 and wish you a great success in the future.
My special thanks also go to Secretary-General Guterres and the other distinguished briefers who have shared their insights and expertise on this important topic.
Mr. President,
Today, the international community collectively faces a plethora of monumental challenges. These include, but are not limited to, an ongoing and deadly global pandemic, both longstanding and emerging conflict and security crises, and a deepening climate emergency.
At the same time, the United Nations, and multilateralism more largely, has faced immense difficulties over the past few years in holistically addressing such crises as some countries have unfortunately prioritized nationalism and isolationism over cooperation and partnership.
Under this troubling backdrop, the role of cooperative regional partnerships between the UN and regional and sub-regional organizations, as envisioned under Chapter VIII of the UN Charter, is all the more critical to help ensure the maintenance of international peace and security.
Particularly, regional and sub-regional organizations have unique and prominent roles to play in enhancing dialogue and confidence building in conflict prevention and its resolution.
In this context, I commend Secretary-General Guterres' prioritization of prevention, and urge all members of this Council to scale-up their support for his efforts in addressing the root causes of conflict and enhancing the humanitarian-development-peace nexus.
During my decade-long tenure as Secretary-General, I worked tirelessly to enhance cooperation between the UN and regional organizations with a view towards scaling-up conflict prevention and resolution. I worked side-by-side with the ASEAN, AU, LAS, OAS, EU, OSCE, and other key regional organizations, including attending the majority of ASEAN and AU summit meetings during my time.
As a result of their geographical proximity and intimate knowledge of local dynamics, regional and sub-regional organizations are also essential UN partners in providing early warning assessment of atrocity crimes.
Mr. President,
I believe that today's Security Council debate is well-timed, as both the United Nations and its regional partners now have a fleeting window to cooperate through strong action to halt the ongoing atrocities in Myanmar and prevent a further escalation of violence.
According to rights-monitoring groups, over 700 people including 50 children, have been killed by security forces since the February 1 military takeover of Myanmar.
I condemn the brutal use of lethal force against civilians, and the detention of State Counsellor Aung San Suu Kyi and President Win Myint, as well as thousands of protestors.
The worsening situation in Myanmar represents a pivotal moment to showcase the utility of cooperation between the UN and its regional partners in maintaining peace and security and saving human lives.
While serving as UN Secretary-General, I was actively engaged on the situation in Myanmar and its democratic transition from the very start of my tenure. I am still proud to have convened the Group of Friends of the United Nation's Secretary-General on Myanmar in 2007 that helped spark democratic openings.
After the deadly Cyclone Nargis caused unparalleled human suffering in Myanmar in 2008, no-one could engage with the junta and time was slipping to provide urgent humanitarian aid. Through concerted diplomatic efforts, I was able to gain entry to the country and scale-up UN humanitarian actions to the required level.
That was only possible, thanks to the ASEAN's full engagement in the process. Now, at a more decisive moment of need, I am sincerely appealing to ASEAN leaders to step up together with the UN to help the people and country of Myanmar.
I have been myself exploring with leaders in the region, as well as Members of the Elders, a group of global leaders founded by Nelson Mandela, possible ways to help find a solution to this crisis. Based on these consultations, I recently made a request to Myanmar authorities to visit the country, to meet with parties and try to help de-escalate the situation and find a route towards constructive dialogue. Unfortunately, my request was not accepted. Myanmar authorities informed me that "the proposed visit will not be convenient at this moment, due to recent domestic situations".
Mr. President,
To deal with the Myanmar situation, an effective and regional-led approach requires both unity and action. But, ASEAN has so far been divided in its responses to the situation in Myanmar. The principle of non-interference in the internal affairs of sovereign States should not be used as a pretext for inaction in the face of serious human rights abuses.
ASEAN must make it clear to the Myanmar military that the current situation is so grave that it cannot be regarded only as an internal matter. The military's use of lethal force and the gross violations of human rights being perpetrated against the civilians are not compatible with the ASEAN Charter. These actions are clear violations of international law, and constitute a threat to the peace, security and stability of the region.
According to the news report, General Min Aung Hlaing of Myanmar will attend ASEAN special Summit on Myanmar to be held in Indonesia on April 24. I urge ASEAN leaders to take immediate and concerted actions at the Summit. As a minimum, they should agree that a high-level ASEAN delegation will visit Myanmar to engage with all relevant parties.
It is equally vital that this Council moves beyond statements to collective action, as has been stated by countries around the world. After ASEAN special Summit, the Council should monitor the situation closely to take follow-up actions. The UN Security Council cannot neglect its basic obligation to prevent a situation from deteriorating, in which so many innocent people are being killed. As former UN Secretary-General, I urge this Council to take immediate actions to halt the violence and bloodshed, and initiate a process to restore peace and democracy in Myanmar.
In particular, the Permanent Members should focus their attention on actions that can be taken to respond to the situation in Myanmar. The Security Council has the responsibility to protect Myanmar's civilian population in the context where the atrocities being committed may constitute crimes against humanity. The Principle of R2P – responsibility to protect – should be seriously considered in ways that are appropriate to the Myanmar context, using a range of tools at the Council's disposal.
Given the gravity and urgency of the situation, I believe the Secretary-General himself should use his good offices to engage directly with the Myanmar military, to prevent an escalation of violence.
The task ahead is daunting. It will require the collective and coordinated efforts of the UN, ASEAN and the wider region to avert catastrophe and instead help return Myanmar to the path of a peaceful, democratic transition.
Mr. President,
As the COVID-19 pandemic continues, it is now more important than ever to pursue multilateral and multi-layered solutions to the security problems that we face, borne out of robust partnerships with the UN, its Member States, and particularly, regional groups all working together.
As regional conflicts continue to both emerge and deepen, the UN can no longer deal with all of these crises on its own. This is why I believe that a partnership approach can best bear fruit for both conflict prevention and resolution.
Now is the time for this Council and its regional partners to not only act together, but act decisively to prevent the worst in Myanmar and beyond.
I once again thank the Viet Nam Presidency for convening this High-level Open Debate and inviting me to brief the Security Council today. Again, I count on your strong leadership.
I thank you for your attention and leadership.