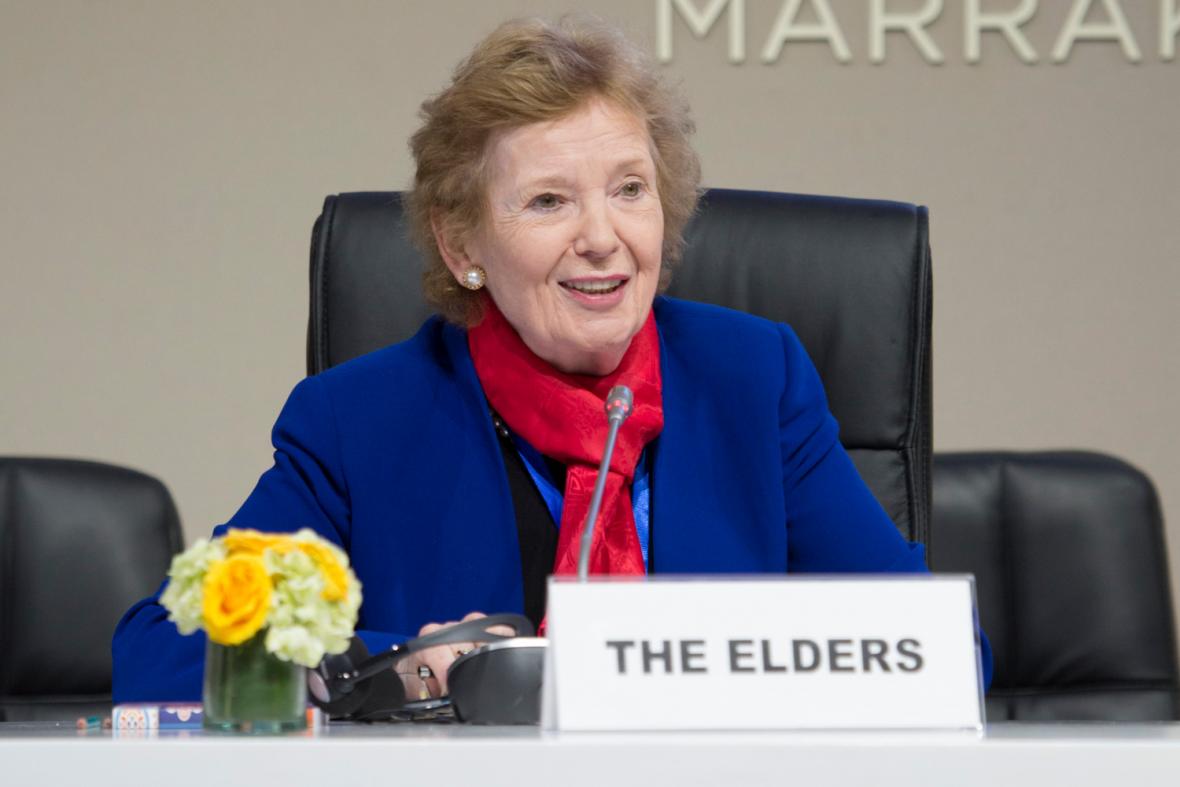 Mary Robinson highlights women's achievements in transforming healthcare at the Commission on the Status of Women side event: Health for All Through Women's Human Rights.
Watch the event in full above.
Today I will speak to you about the urgency of women's leadership in ensuring healthy societies and a healthy planet. This topic directly addresses three of the sustainable development goals dear to my heart: health for all, climate action and gender equality.
It goes without saying that increasing the number of women in leadership positions is a pre-requisite for achieving the goal of gender equality – we will not achieve this in society as a whole whilst only 6% of heads of state are women. This proportion has barely changed since the start of the century. But things may be shifting, and it is encouraging to see young women leaders becoming Presidents or Prime Ministers in New Zealand, Estonia and Namibia in recent years. It is also striking how many of the candidates currently in the running to become the next President of the United States are women. I am also delighted to see that a number of them are explicitly campaigning on a platform including climate action and health for all. Speaking as a former President myself, I can't emphasize enough to women wanting to tackle these agendas, the importance of directly engaging in the political process and seeking election to positions of power to effect genuine, sustainable and positive change.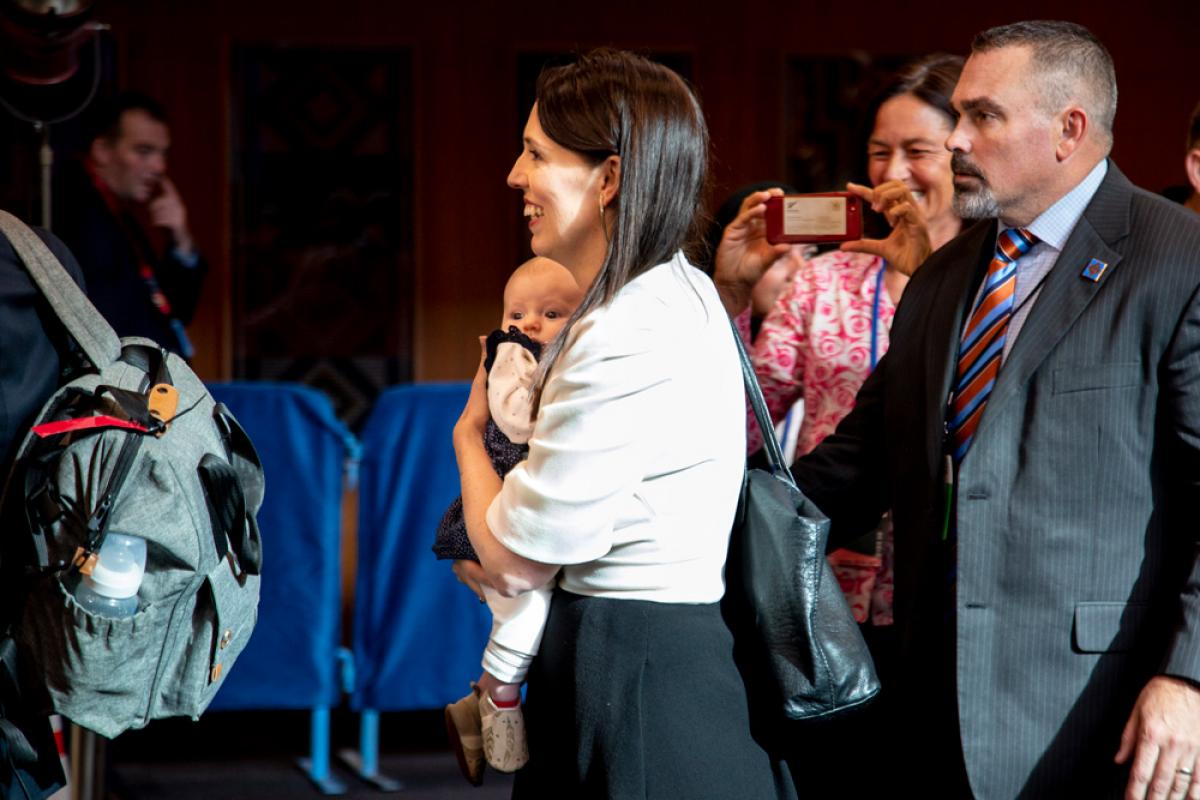 To encourage you that you can make a difference, just look at the extraordinary impact a small group of women and girl leaders are having on these issues. In the area of climate action, it was a woman, Christiana Figueres, who over 6 years ago led the global climate change negotiating process culminating in the historic Paris Agreement in 2015. This involved 155 Heads of State coming together under one roof to send a strong political signal of support for an ambitious and effective climate agreement.
And recently Greta Thunberg, a 16-year-old Swedish schoolgirl, has shown extraordinary leadership in mobilizing young people to campaign on climate action. This has included mass youth strikes and protests in cities all over the world. I understand that this Friday over 500 hundred more events are planned in fifty countries. Indeed I hear that over forty strikes are being planned in the United States alone and I trust some of you in the audience will be participating on Friday to make your voices heard. So don't let anyone tell you that as a young woman you can't make a difference in tackling a global issue like climate change.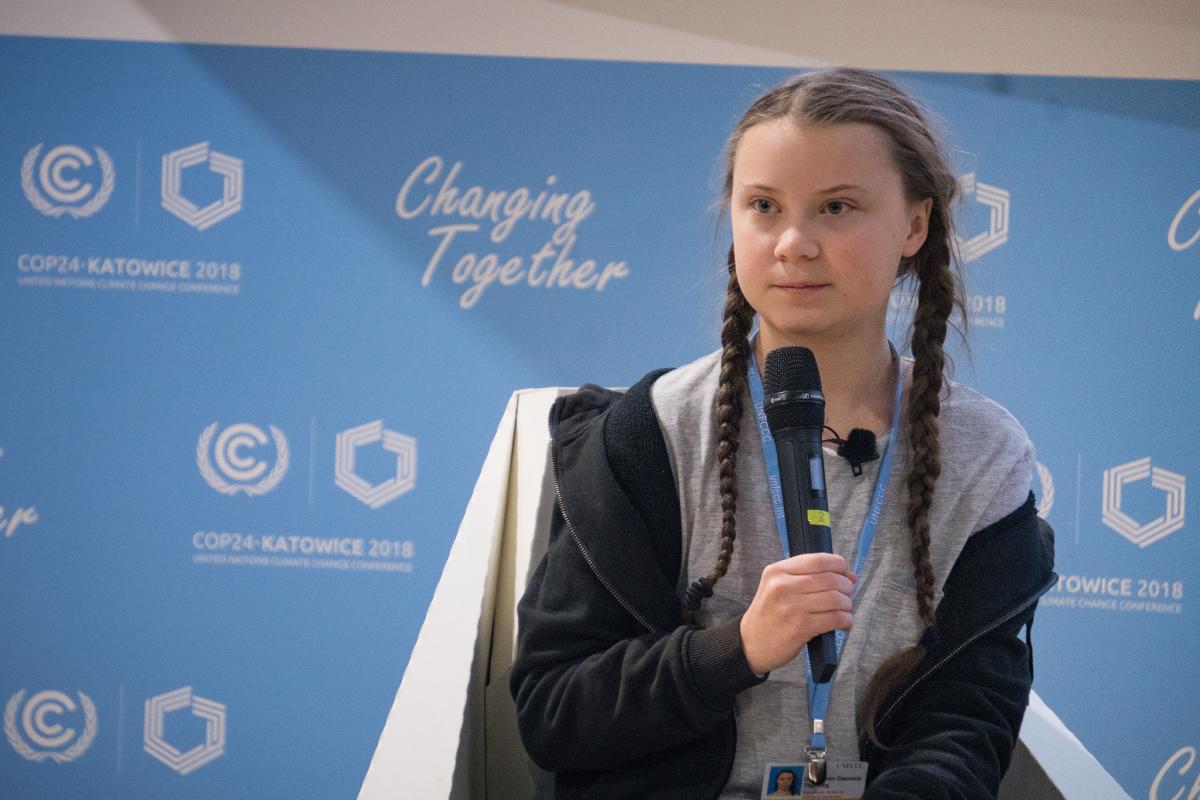 And similarly women have had, and are having, a significant leadership role in achieving universal health coverage and therefore ensuring healthy societies. This includes women as scientific leaders - for example Marie Curie who won two Nobel Prizes for her pioneering work on radioactivity, and Virginia Apgar whose famous Apgar score of newborns made a huge contribution in reducing infant mortality rates. However the fact that only 12 of the 216 Nobel Laureates for medicine have been women shows you that we still have a long way to go and we desperately need more girls to pursue careers in scientific research.
Women have also had a major role in developing health systems and shaping the global health agenda. We all know about Florence Nightingale, the founder of modern nursing, but many people don't appreciate that her achievements were as great as a statistician, public health expert and as a social reformer. It was a woman as well, Cicely Saunders, who started the Hospice movement in 1948 after caring for a Jewish refugee dying of cancer who had escaped the Holocaust. In the process she founded the whole field of palliative care, which WHO now recognizes as an essential component of universal health coverage.
Both these examples show the willingness and determination of women leaders to learn from their personal experiences to challenge the status quo and bring about radical transformations in healthcare provision.
Thankfully women have also increasingly been taking up leadership positions in global health and have had pivotal roles in the whole UHC movement. For example, my fellow Elder Gro Harlem Brundtland, after being a health Minister and Prime Minister in Norway, became the first woman Director General of WHO in 1998. During her tenure she led the global framework convention on tobacco control and also established the Commission on Macroeconomics and Health. Their groundbreaking research highlighted the huge role that health plays in global development, which contributed to health goals figuring so prominently in the Millennium Development Goals. It also led to large increases in global health financing since the turn of the century through mechanisms such as GAVI and the Global Fund.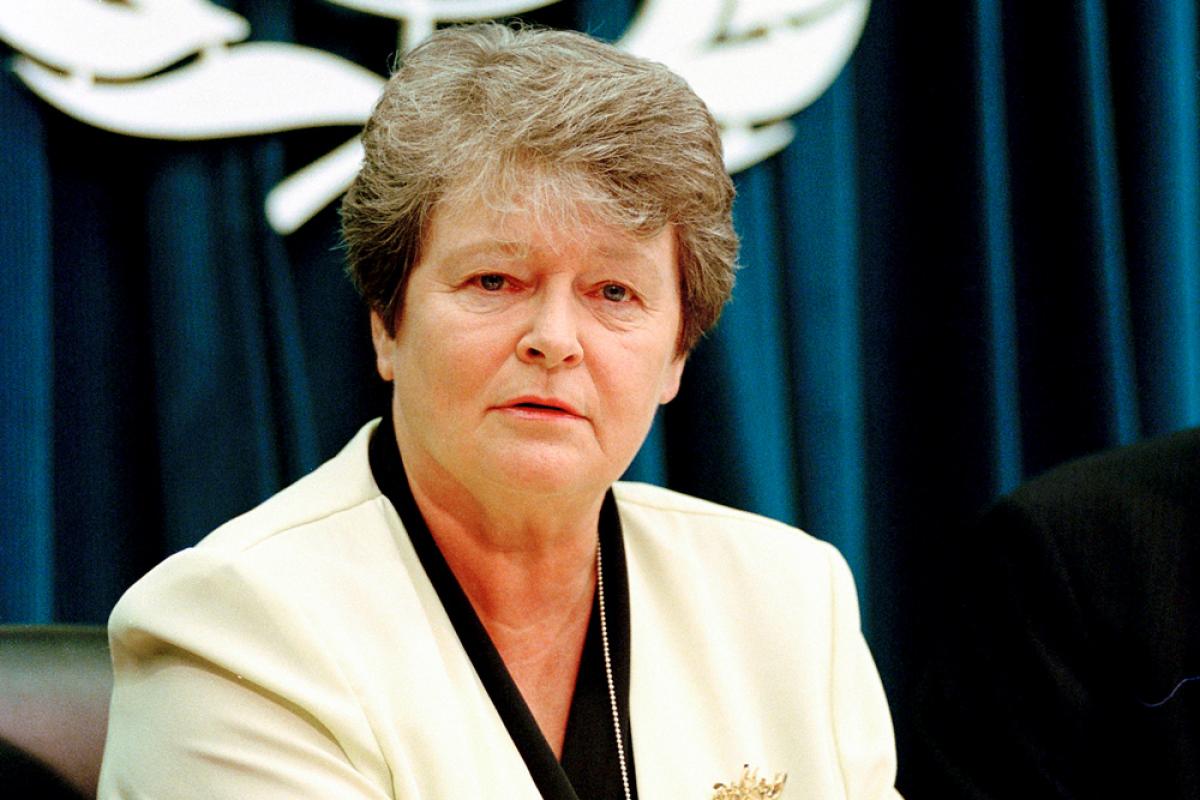 It was also a woman WHO Director General, Margaret Chan, who first championed UHC within the organisation, where she frequently referred to it as "the most important concept that public health has to offer". I was very pleased to see two congresswomen Pramila Jayapal and Debbie Dingell have a bill in congress which seems to me to be the right measure to bring the United States into the 21st Century on healthcare. But unfortunately, I don't know if it will win.
Lastly, I want to talk about resource allocation, which is vitally important because it is women and girls who suffer disproportionately through inaction in these areas. For example, in health systems dominated by private health financing, it is women and girls, with high health care needs but low access to financial resources, who are often unable to access life-saving services. Even when they do receive treatment, in some countries women, including mothers with their new-born babies, are being detained in health facilities, sometimes for months, because they can't pay their medical bills. In many instances these medical hostages are incarcerated in public hospitals. We cannot allow these human rights abuses to continue and I call on WHO and other UN agencies, in particular UNICEF, to help end the illegal detention of vulnerable people in health facilities.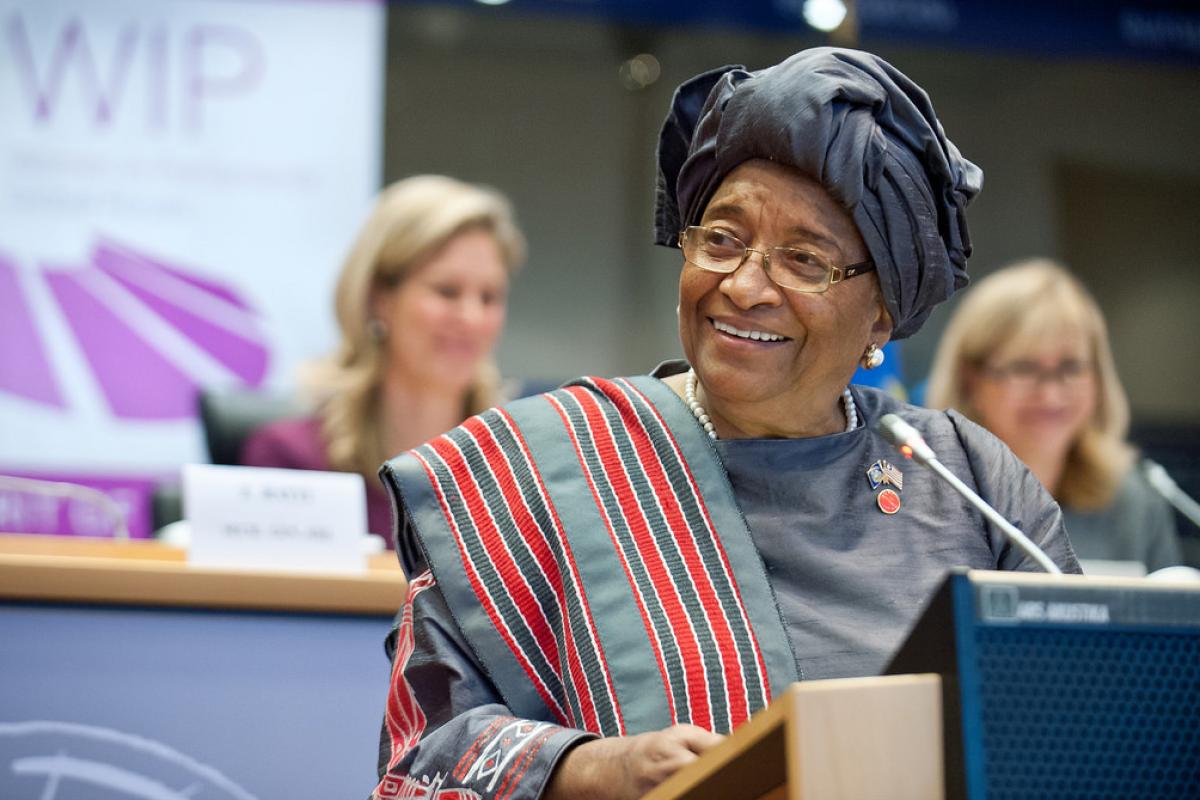 Thankfully again we are seeing strong political leadership from women in this area. For example, in West Africa it was my fellow Elder, Ellen Johnson Sirleaf who announced here in New York, 10 years ago, that she would permanently remove all health care user fees and provide universal free healthcare to the people of Liberia. This directly challenged the prevailing orthodoxy at the time promoted by the World Bank, that countries should charge direct patient fees.
But Ellen Johnson Sirleaf stood up for universal health coverage and she was right.
So as we discuss the Status of Women this week, I feel we should celebrate these successes of women leaders in all fields improving the health of societies and our planet. However we are going to need a lot more women and girls in leadership positions to accelerate progress and reach the ambitious goals set out in the SDGs. It is therefore my hope that young women and girls, maybe even some of you here today, are inspired by these pioneers to become the leaders of tomorrow and help create a healthier planet for all of us.