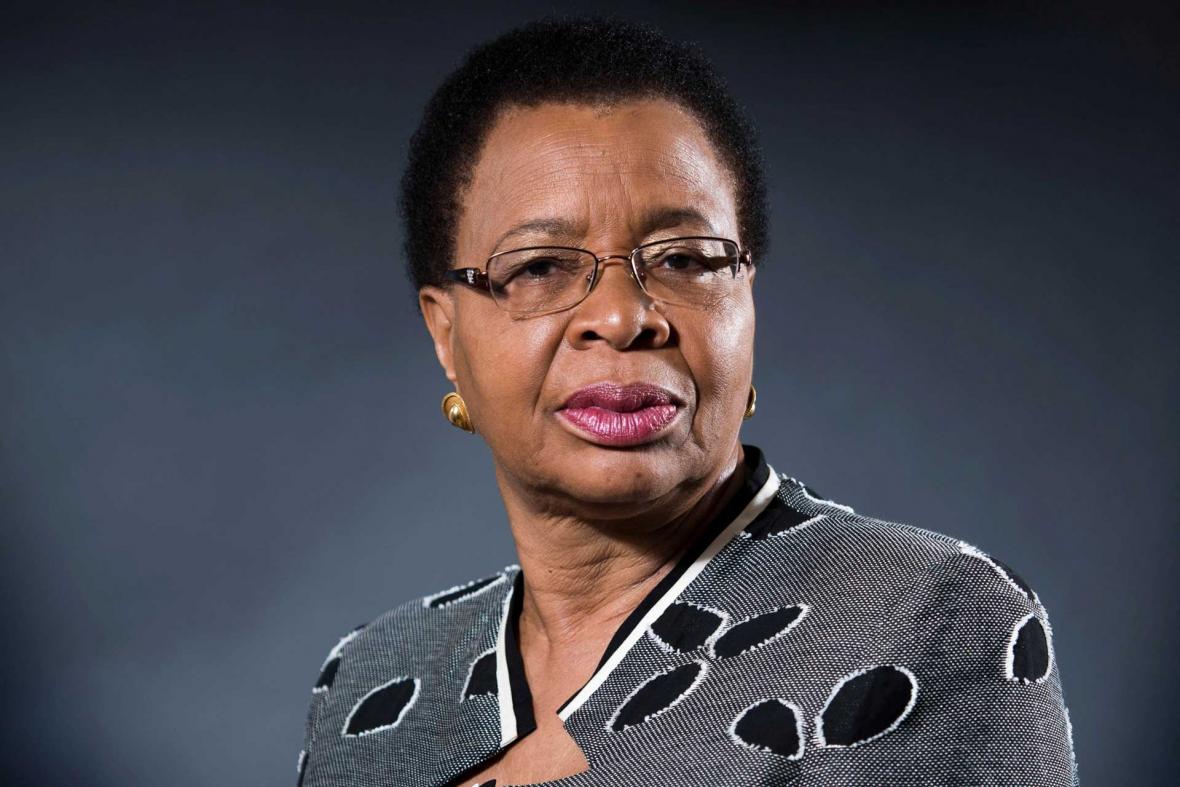 Graça Machel calls for a concerted international effort to increase climate financing and advance climate justice.
Two years ago, tropical Cyclones Idai and Kenneth swept through Mozambique, Zimbabwe and Malawi in Southern Africa, causing devastating flooding and affecting over three million people. The haunting helicopter views of the devastation that hit the city of Beira will stay with me forever.
The television news crews have moved on, but two years later, the loss and damage wrought by Cyclones Idai and Kenneth are still ever-present. Tens of thousands of women and children still reside in temporary resettlement camps, slowly rebuilding their lives and livelihoods against the odds amid the health crisis and economic shocks triggered by COVID-19. Since Cyclone Idai first struck in 2019, Mozambique alone has been hit with numerous back-to-back severe weather events-- namely Tropical Storm Chalane in December 2020, Cyclone Eloise in January 2021 and Cyclone Guambe in February 2021-- leaving untold damage to millions of lives and livelihoods in their wake.
These extreme weather events are becoming more frequent, more severe and more damaging. However, the changes in these devastating weather patterns are not 'natural disasters', but rather the result of increasing global temperatures and warming oceans - an outcome of the human-made climate crisis.
The economic blows of COVID-19 combined with the accelerating effects of climate change create a perfect storm for climate vulnerable countries—impacting of course, women and children, the hardest. The unfair burden of climate change falls heaviest on those least able to shoulder its weight.
The economies of the Global South are being battered from all sides with waning foreign investment, prohibitive access to international capital markets and shrinking aid budgets. The international aid cuts currently being considered by the United Kingdom, for example, simply add to the already desperate state of affairs. Without a concerted international effort to increase financing and advance climate justice, how can these nations invest in any kind of green and resilient recovery?
It is imperative that international agreement for credible measures give developing nations sufficient fiscal breathing space to both weather the COVID-19 crisis and take meaningfully climate action. This can come through a combination of debt relief and an injection of fresh liquidity via Special Drawing Rights (SDRs) from the International Monetary Fund. I welcome the recent support from IMF Managing Director Kristalina Georgieva for new $650 million SDR allocation according to need, and urge member states agree to this step at the IMF Executive Board meeting in June.
Vulnerable countries are critical for success at the COP26 summit in Glasgow this November. Yet since COVID-19 hit, their voices have been overtaken by their struggle to stay afloat in the face of multiple and acute public health and socio-economic crises.
A critical opportunity lies ahead at the Climate and Development Ministerial hosted by the UK on March 31 in its role as host of COP 26. As COP President, the UK must play a serious role not just in creating important spaces for dialogue, but also showing leadership and setting an example to restore eroding trust. Accountability mechanisms must be put in place to ensure targets are set and agreements are fulfilled.
We have already seen the dangerous effects of "vaccine nationalism" on the global efforts to tackle COVID-19 in a comprehensive, effective and sustainable fashion. It would be unforgivable if a similar approach takes hold in the climate sphere, and this is why the UK as COP host needs to step up and show courageous leadership.
One issue that needs to be urgently addressed is delivery of the promised climate finance. Recycling promises with no implementation is unacceptable. In 2009, industrialised nations pledged to help the poorest by mobilising $100 billion each year by 2020. Every year since, these countries have renewed their promise, but so far failed to deliver.
As COP host and G7 President in 2021, the UK is uniquely placed to galvanise wealthy countries to step up their support, particularly to help the poorest adapt.
Our most effective defence is to avoid the worst impacts of climate change, by urgently cutting global emissions. Those most responsible, both high-emitting countries and polluting companies have a critical role to play in committing by COP26 to reduce emissions in line with the science - and showing they are serious about transforming economies and business models.
When Idai struck Southern Africa in 2019, United Nations Secretary General António Guterres described it as "another alarm bell" sounding out a warning on climate change. That bell rings shrilly every day for the most under-resourced in our world. There is no more time for lethargy by governments and the private sector. The time for meaningful climate justice action is now.