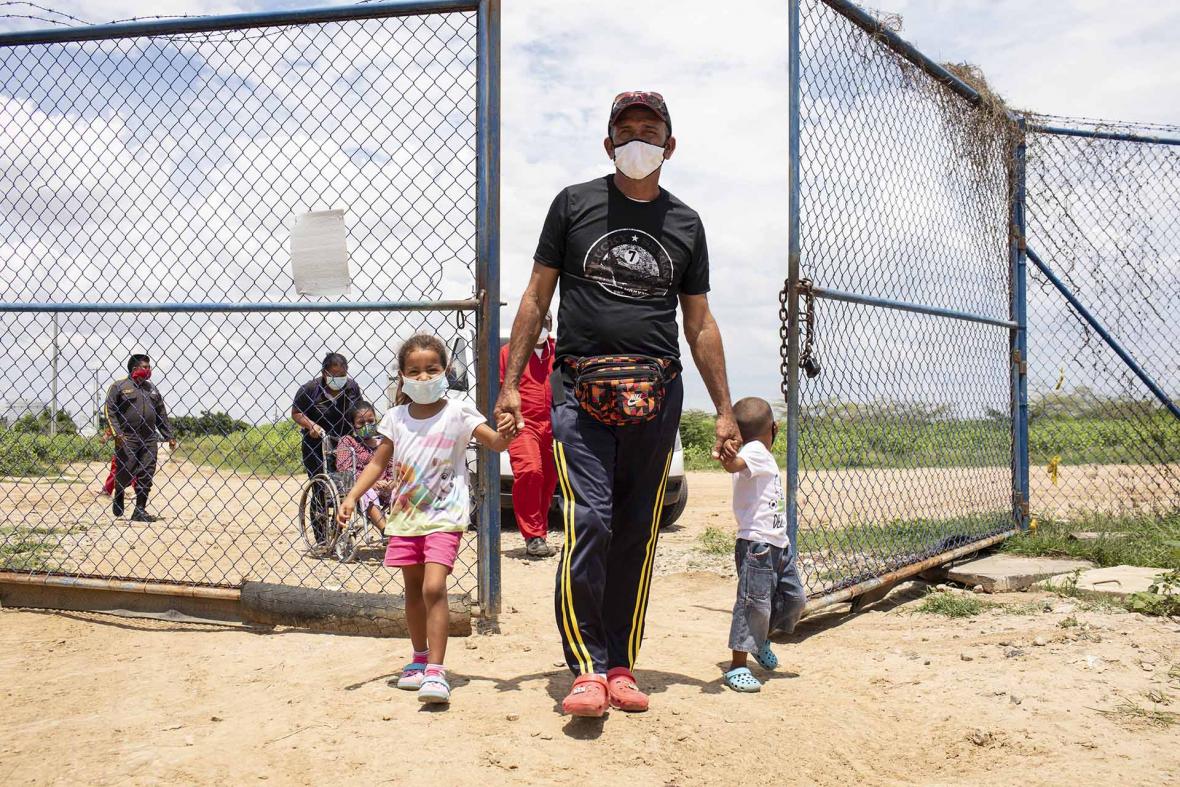 Mauricio Viloria and Diana Ortiz Viloria of MECoPa write about the need to recognise the ways in which restrictions on forced migration amplify risks to public health.
In December 2020, the President of Colombia, Iván Duque, and his authorities, announced that those with irregular migration status would not be vaccinated. This is a situation affecting both Latin Americans and people from other continents who have settled or who are in transit. The decision constitutes a violation of the human right to health and life amongst migrant and host communities.
In 2020, the International Organization for Migration (IOM) reported that Latin America and Africa were the regions in which migrants and people in need of international protection had been most affected by the travel restrictions implemented in the current global public-health context.
The social and economic crises, socio-political violence and other forms of general violence in their countries of origin have not diminished, and the mixed flows of populations forced to migrate continue to exist in Colombia, Venezuela, El Salvador, Honduras, Nicaragua and Guatemala, among other countries in the region. However, the vast majority of land borders remain closed to forced migrants, while airports are being opened up to international tourists.
The living conditions of a significant percentage of migrants and people in need of international protection have deteriorated in their host countries. The fact that the majority of them are restricted to the informal economies and excluded from most – if not all – welfare policies, as well as the decline in support provided by their family and other networks, is taking away their ability to live in appropriate conditions in the current context of the pandemic. Return journeys made necessary by these circumstances appear to be another component of regional travel.
The pandemic has exacerbated a complex dichotomy between health/life and control/restriction. Control measures are undoubtedly necessary in order to reduce negative impacts on health and life, at a time when there are still no answers in terms of how and when we will successfully emerge from this situation. The facts have demonstrated that the lack of public policies aimed at protecting public health is generating higher incidence rates and greater loss of live. However, the control/restriction measures – which have been applied without any contextual analysis or knowledge of the differing needs of the population – are not only inefficient but also represent risks and a regression in terms of rights and freedoms.
In the past, restrictions on travel, regular channels for migration and international protection have proven to be ineffective at slowing human displacement; on the contrary, they encourage irregular migration and dangerous journeys, and feed human trafficking and smuggling. The current context is no exception to these realities, and unsafe travel and entry to countries only amplifies the risks to public health.
The most vulnerable populations, which include impoverished migrants, refugees and asylum seekers, are especially affected by the health, social and economic restrictions and impacts.
Acknowledging these realities should allow those in charge to devise policies for travel and international protection which recognises the vulnerability of the affected populations, provides differentiated, context-appropriate responses, and strengthens commitments to protection.
Any measure that conditions or limits access to rights, particularly the right to travel, is unacceptable, unless it has an effective positive impact on the wellbeing of society as a whole. Moreover, it would be desirable for the restriction of some rights to be offset by the expansion of other equally important rights. At the present time, it is important for states to guarantee access to healthcare for all those who need it, with no-one being excluded because of their social status, origin, migration status or international protection status.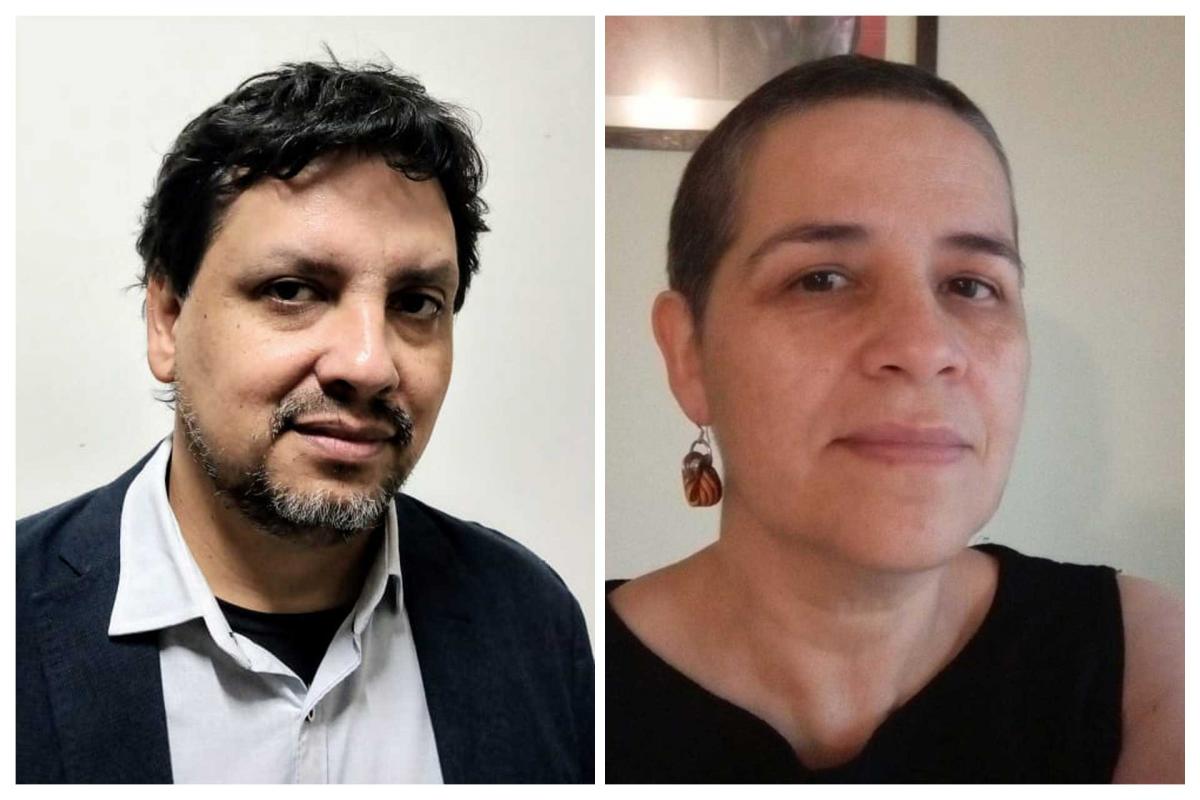 ---
Mauricio Viloria is a Colombian refugee currently living in Argentina and is a human rights advocate and activist. He is co-founder of the Collective of Colombian Migrants and Exiles for Peace (MECoPA) in Argentina and co-founder of the Network of Colombian Victims for Peace in Latin America and the Caribbean (REVICPAZ-LAC).
Diana Ortiz Viloria has worked closely with the internally displaced population in Colombia for over 10 years. In 2008, she was forced to leave the country, as she was at risk of being politically persecuted. In 2012, she moved to Argentina, where she co-founded Migrants and Colombian Exiles for Peace Collective (MECoPa), a non-profit and refugee-led organisation made up of Colombian refugees living in Argentina, and the Network of Colombian Victims for Peace in Latin America and the Caribbean (REVICPAZ-LAC).
The Colombian Collective of Migrants and Exiled Persons for Peace [Colectivo Migrantes y Exiliados Colombianos por la paz (MECoPa)] forms part of the Network of Colombian Victims for Peace in Latin America and the Caribbean [Red de Víctimas Colombianas por la Paz en Latinoamérica y el Caribe (REVICPAZ-LAC)], a process and structure made up of local organisations established by Colombian victims of serious violations of human rights and of international humanitarian law in 11 countries throughout the region, from Mexico to Argentina, working for peace in Colombia, for the right to memory, truth and justice for forced migrants and for the rights of people in need of protection in the region.
Views expressed are those of the author and do not necessarily represent those of The Elders or The Elders Foundation
Views expressed are those of the author and do not necessarily represent those of The Elders or The Elders Foundation