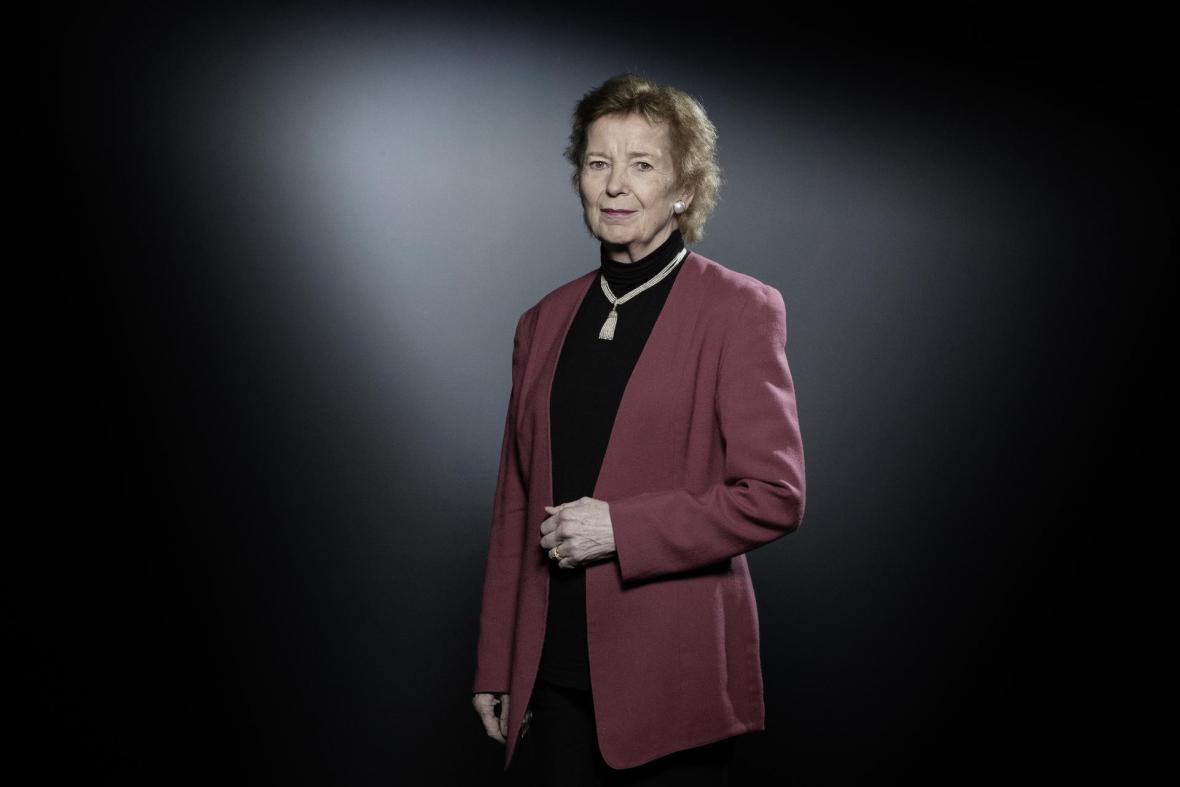 Mary Robinson
reflects on the current desperate time for humanity following President Putin's invasion of Ukraine.
Dear friends,
I am writing to you at a desperate time for humanity, as President Putin's unprovoked invasion of Ukraine has caused death, destruction and misery on a scale not seen in Europe for decades.
The Elders resolutely condemn the Russian President's actions, which constitute a violation of the United Nations Charter and a dangerous threat to global peace and security. We stand in solidarity with the people of Ukraine, who are resisting the assault on their homeland, and with the brave Russian citizens who are publicly voicing their own opposition to the war.
The consequences of this conflict have global ramifications. President Putin's decision to place Russia's strategic nuclear arsenal on 'special alert' is a particularly shocking development that underscores the existential threat to humanity posed by nuclear weapons and further undermines the road to peace. The Elders have responded by stressing the importance of NATO's nuclear powers maintaining restraint in keeping their own nuclear weapons off high alert. Diplomacy and multilateralism are essential in resolving this conflict, and President Putin's actions should serve as a sharp wake-up call to global leaders that nuclear de-escalation, disarmament and risk reduction is needed now more than ever.
It is all the more grotesque that the world has been plunged into this fresh crisis by the choices made by one individual, President Putin, when we are already grappling with another existential threat: the climate crisis.
The latest IPCC report, released on 28 February, is the starkest warning yet of the urgent need for global climate action, making clear that the time we have left to ensure a liveable future is rapidly decreasing. Not enough leaders were in crisis mode at COP26, yet the report also shows it is not too late to turn the tide. From accelerating the green transition to providing funding to vulnerable countries to deal with unavoidable losses and damages, it is clear what needs to be done. We must see real action and the promises made in Glasgow met and strengthened by COP27 this November.
In light of this, I remain inspired by all those who courageously stand up for a better world, including the young activists calling for climate justice, and the thousands of people across the world protesting in support of the Ukrainian people's right to self-determination and dignity. There is much hope to be found in coming together.
I was pleased to join esteemed friends and colleagues at The Elders' recent State of Hope Gathering on 1 March, focusing on access to justice for women and girls. Sharing thoughts and ideas allowed us to reflect on the brilliant work currently being done in this field, while remembering that there is much more to be done as we build a world that is peaceful, just and fair for us all.
We are living through uncertain and destabilising times, but The Elders are determined to further Nelson Mandela's vision of a better future however we can. I want to end with the poignant words spoken by Svitlana Krakovska, Ukraine's delegate to the IPCC, as a reminder of everything that we must fight for: "We will not surrender in Ukraine, and we hope the world will not surrender in building a climate resilient future."
With gratitude for your ongoing support,
Mary Robinson