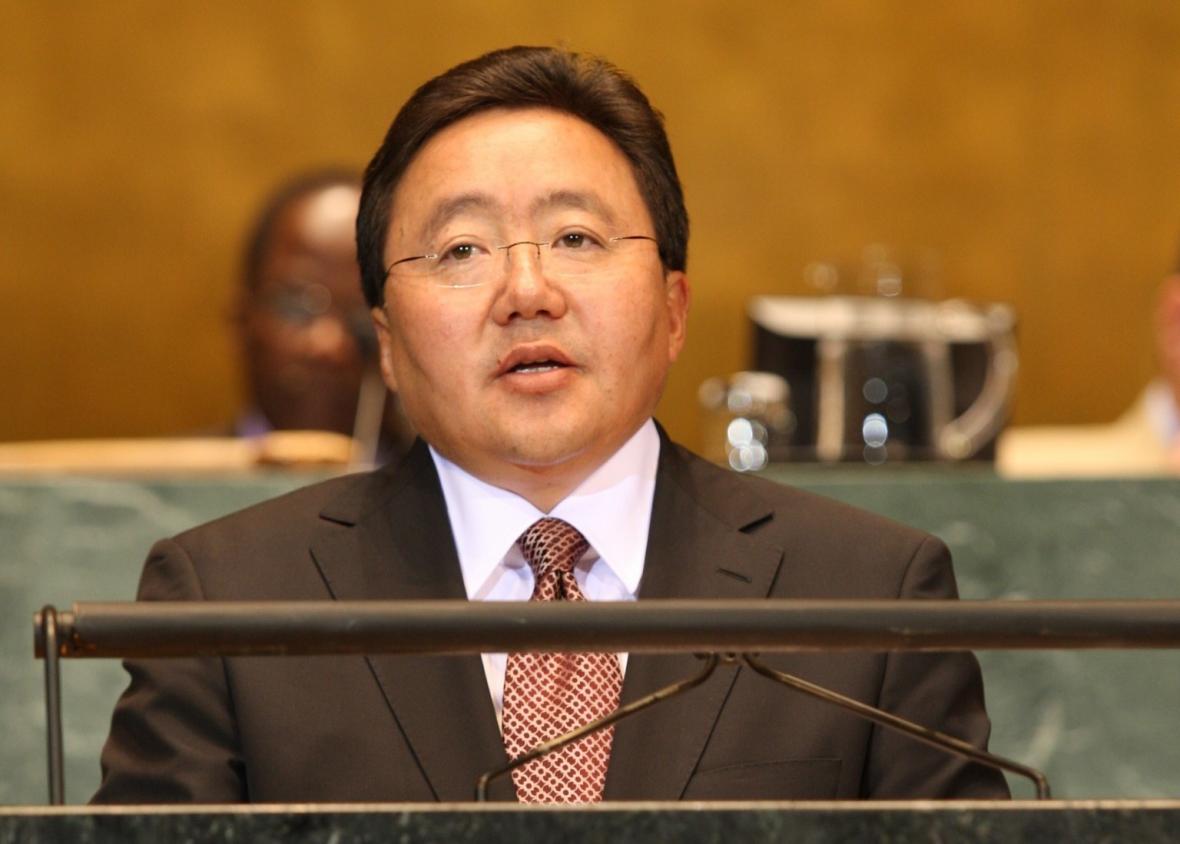 Media release: The Elders today welcomed Elbegdorj Tsakhia, former President of Mongolia, as the newest member of the group.
President Elbegdorj is the first former head of state from Asia to join The Elders, which was founded by Nelson Mandela in 2007. He led his country's transition to democracy in the 1990s and is an international campaigner on human rights, freedom, nuclear disarmament and climate change.
President Elbegdorj served as President from 2009 to 2017 and as Prime Minister in 1998 and from 2004 to 2006. He helped redefine his country's relations with its neighbours including Russia and China, as well as establishing Mongolia as a constitutional democracy in the heart of Asia.
The Elders welcome President Elbegdorj to the group as they consider the challenges for the world in the decade ahead. His insight into the geopolitics of Asia, human rights, and multilateral dialogue on existential threats will be critical to The Elders' upcoming activity.
President Elbegdorj will become one of eleven current Elders and the first to join since early 2019. Made up of former world leaders, Nobel Peace laureates and human rights advocates, the group promotes global solutions to existential threats and encourages ethical leadership.
Mary Robinson, Chair of The Elders and former President of Ireland, said:
"I am delighted to welcome Elbegdorj Tsakhia to The Elders. He is a leading voice on democracy, disarmament and good governance across Asia who will bring a unique perspective to the Elders' work. My fellow Elders and I are looking forward to working with him in the years ahead to tackle the interconnected challenges facing humanity."
Elbegdorj Tsakhia said:
"It is a huge honour to join The Elders at this critical time. In confronting our global challenges the world needs a holistic approach that puts people and their rights at the centre of the stage. I am inspired by Nelson Mandela's vision of hope, courage and resilience, and look forward to working alongside my fellow Elders to build a safer, healthier and fairer world for all."
ENDS
---
For media inquiries, please contact William French, Head of Communications (+44 7795 69390) or email: [email protected]