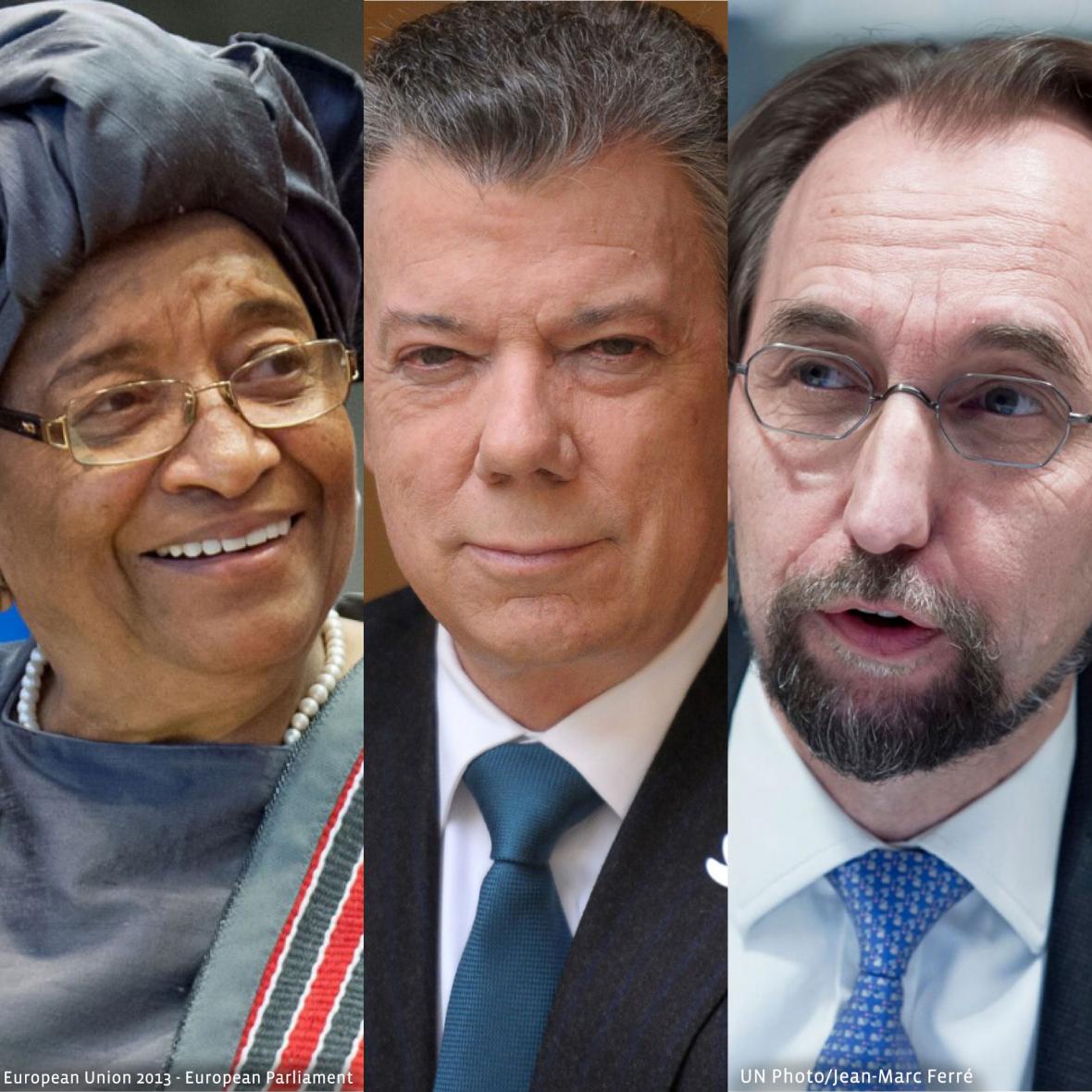 The Elders announced three new members today: Ellen Johnson Sirleaf, Juan Manuel Santos and Zeid Raad Al Hussein. Each brings valuable knowledge, wisdom and expertise to strengthen the group's work for peace, justice and human rights.
Mary Robinson, Chair of The Elders, said: "I am delighted to welcome three such esteemed new members to our group. Ellen, Juan Manuel and Zeid each bring valuable and distinctive perspectives on issues that are central to our work, from human rights and peacebuilding to gender equality and justice for all. I look forward to them playing critical roles in our current and future initiatives across the globe."

Ellen Johnson Sirleaf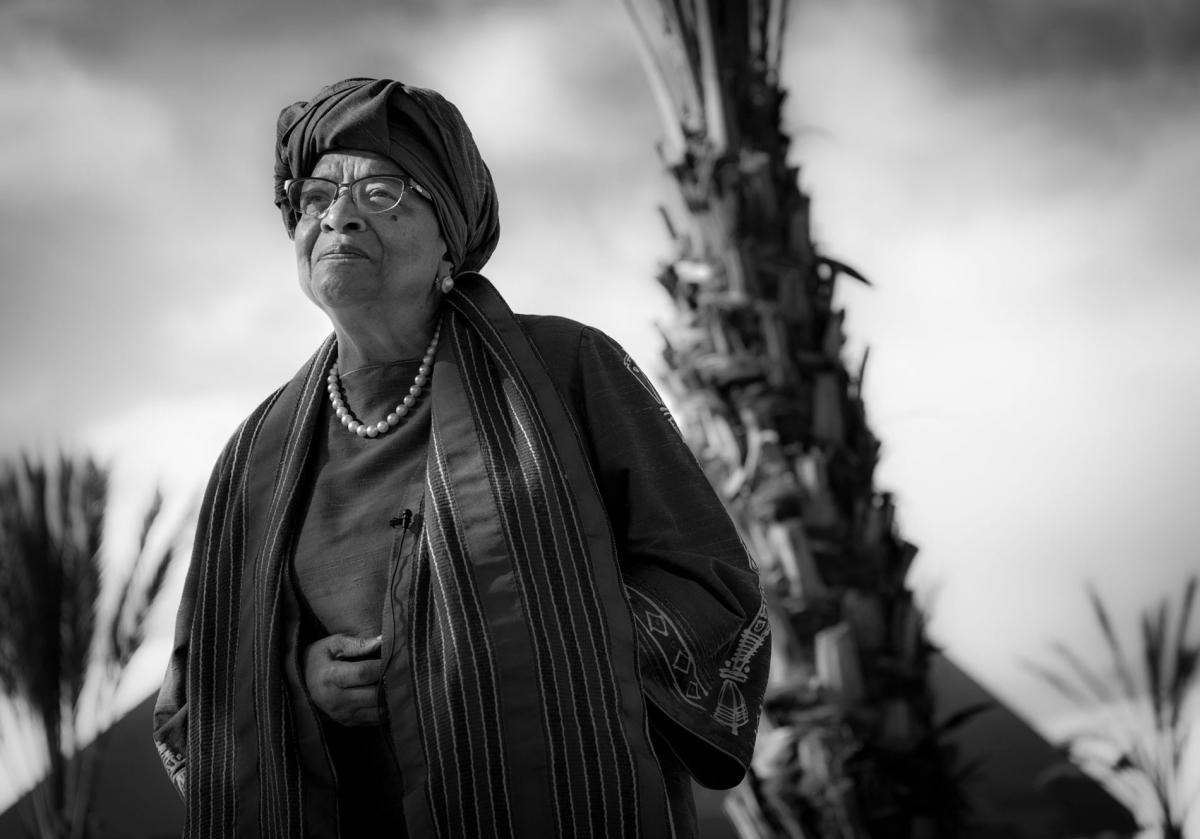 Becoming Africa's first elected female Head of State, Ellen Johnson Sirleaf became President of Liberia in 2005 following over a decade of exile during the country's civil war vowing to end corruption, establish unity and rebuild the country's devastated infrastructure. She was awarded the Nobel Peace Prize in 2011 for her contribution to securing peace in Liberia and promoting economic and social development.
Johnson Sirleaf remains a committed promoter of peace and justice. Since stepping down as President she has become a staunch advocate for community health workers and free primary healthcare.
"I look forward to working with The Elders to inspire people everywhere, particularly women and girls, to reach for their true potential, break through barriers and pursue their dreams." – Ellen Johnson Sirleaf

Juan Manuel Santos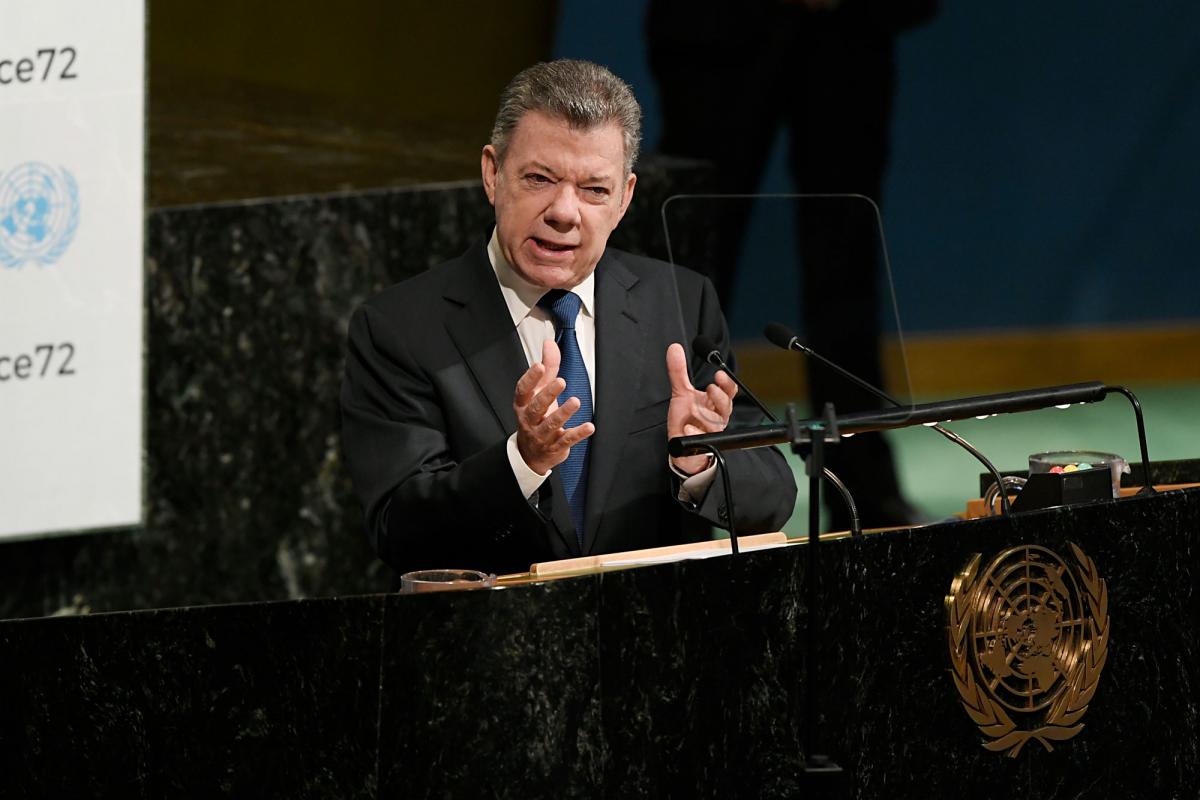 As President of Colombia from 2010 – 2018, Juan Manuel Santos named seeking peace through dialogue his top priority. He led tough, complex negotiations with the Revolutionary Armed Forces of Colombia (FARC), the fourth historical attempt at peace talks with the guerrilla forces, and ending 52 years of civil war. As a result of his dedication to achieving peace and reconciliation in Colombia, Juan Manuel was awarded the Nobel Peace Prize in 2016.
Among his successes as President, Santos advocated for the protection of diversity. He significantly expanded protected areas in Colombia and strengthened the Ministry of the Environment.
"The Elders' work to promote peace and support efforts to end the world's most intractable conflicts is a crucial force for good. Today, I am honoured and delighted to join them and support their efforts to promote peace, justice and reconciliation worldwide." – Juan Manuel Santos

Zeid Raad Al Hussein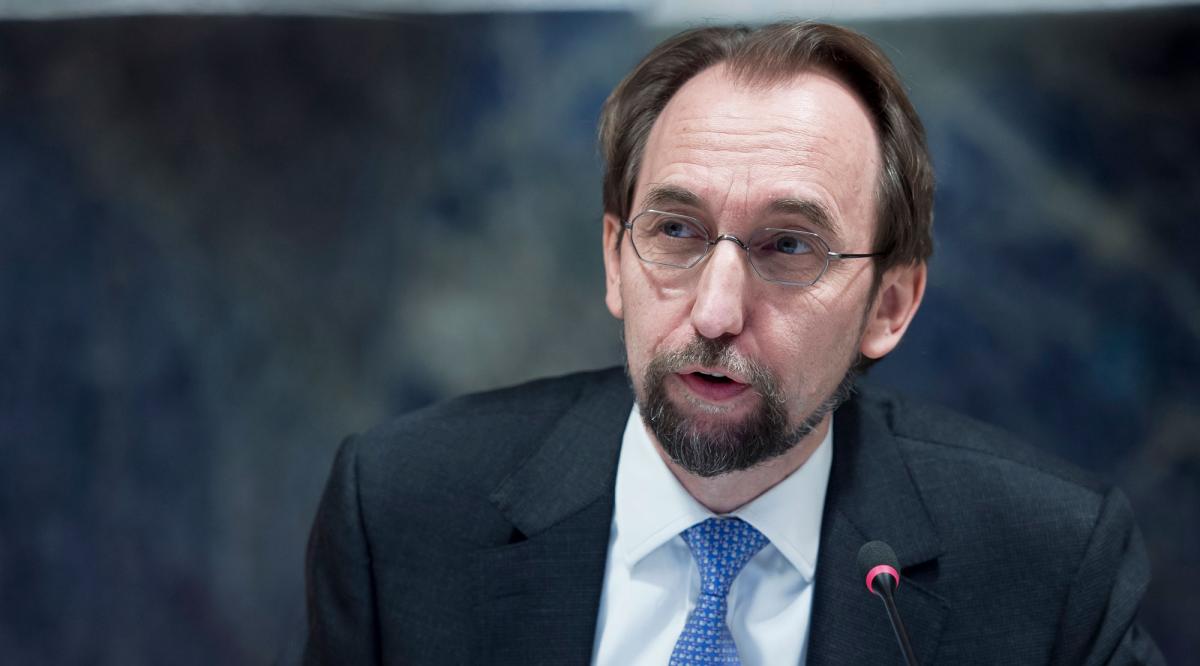 As UN High Commissioner for Human Rights 2014 – 2018, Zeid Raad Al Hussein was outspoken on several prominent human rights abuses including the war in Syria, the treatment of Rohingya refugees and the travel ban in the United States, and criticised the regimes who perpetrated them. He showed strength in his willingness to call out the powerful by name.
Prior to this Zeid played a central role in the establishment of the International Criminal Court, and has held several diplomatic posts including as Jordan's Permanent Representative to the United Nations in New York and Ambassador to the United States of America.
"In an age when poor leadership, injustice and suffering is rife, the Elders' vision of a world where people live in peace and are conscious of their common humanity is essential. I am honoured to join this illustrious group and work with them for a better world." – Zeid Raad Al Hussein