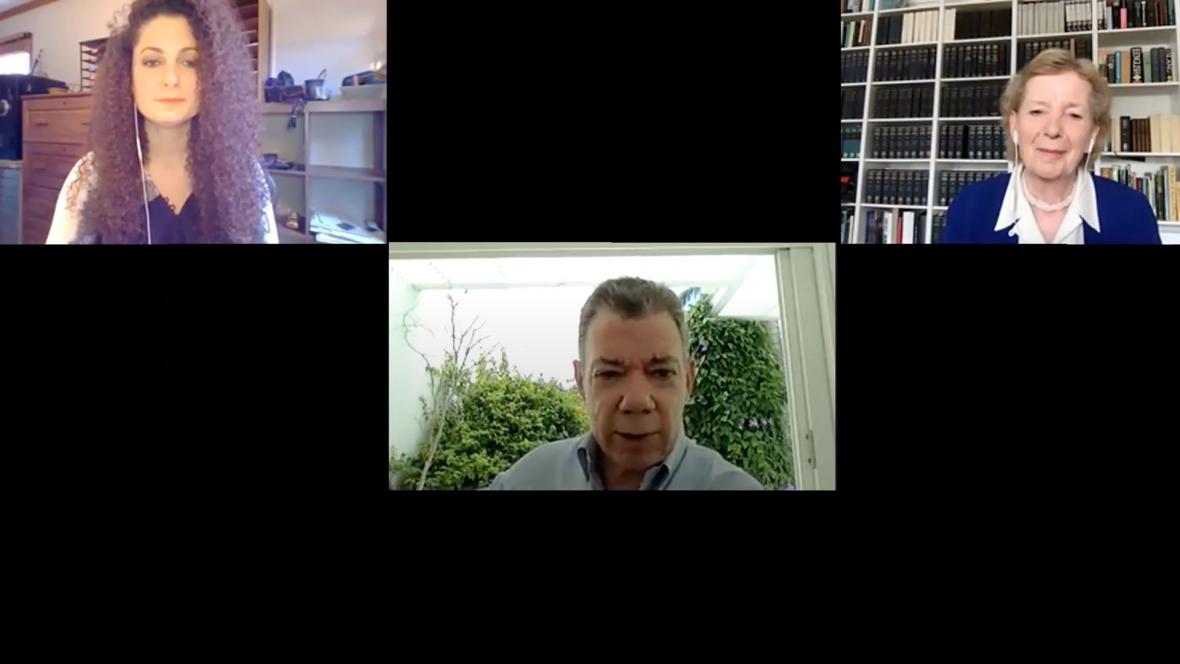 ---
Finding Humanity is a podcast which explores the need for empathetic and principled leadership in the time of COVID-19. It is available on major podcast platforms including: Google Podcasts, Spotify, and Apple Podcasts.
Find out more about The Elders' special edition episodes of Finding Humanity and visit the Finding Humanity Podcast website to listen to all of the episodes – exploring the personal stories of activists, survivors and human rights defenders.
Finding Humanity is a joint podcast production of the Humanity Lab Foundation and Hueman Group Media. For its inaugural season, The Elders are partnering on four special edition episodes.