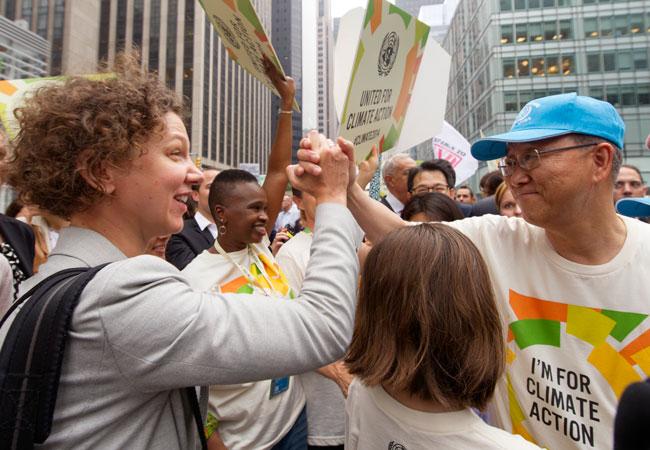 The Elders explain why urgent climate action is needed now not tomorrow.
Climate change is the greatest existential threat of our time, its impacts are felt in all countries across the world and will impact on each and every one of us. If urgent action is not taken to meet the 1.5 degree target mapped out in the Paris Climate Agreement, these effects will only worsen.
As the Intergovernmental Panel on Climate Change (IPCC) announces its assessment of global efforts to limit rising temperatures, the Elders outline the scale of the threat we all face.
Climate change threatens the huge health progress made in the past half century.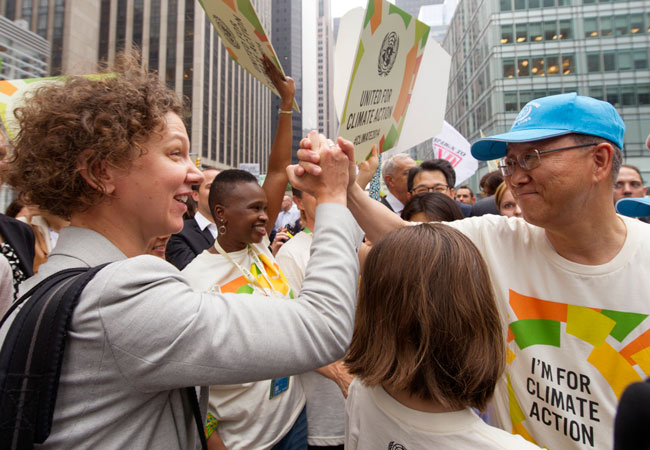 Ban Ki-moon joins the People's Climate March in New York in September 2014 (UN Photo/Mark Garten)
"As the climate changes, it affects the wellbeing of each and every one of us – be it the impact of extreme weather, the spread of infectious diseases as the world heats up, or the consequences of fossil fuel pollution," Ban Ki-moon states at an event in September 2018, reflecting that climate inaction represents a major threat to global health.
Read California must remain a beacon on climate and health
---
Climate change is profoundly unjust.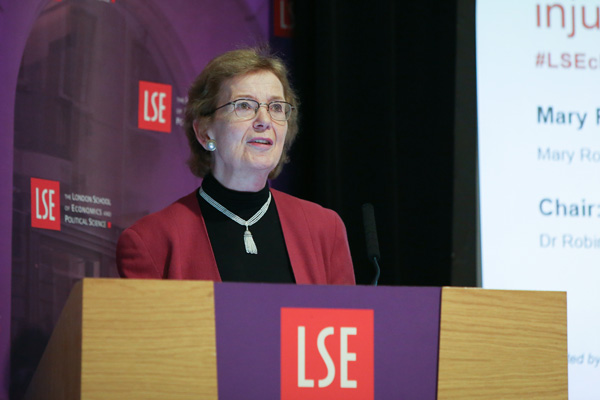 Mary Robinson at the London School of Economics in January 2018 (Credit: ©2018 LSE/Maria Moore)
"Climate action is not just a matter of sound investment or shrewd self-interest. It is a matter of human rights and justice" argues Mary Robinson in a piece this year, urging that the economies and companies contributing most to climate change have a responsibility to protect those least responsible and most vulnerable.
Read Stand in solidarity for justice and climate action
---
Climate change threatens to undo the gains in development achieved.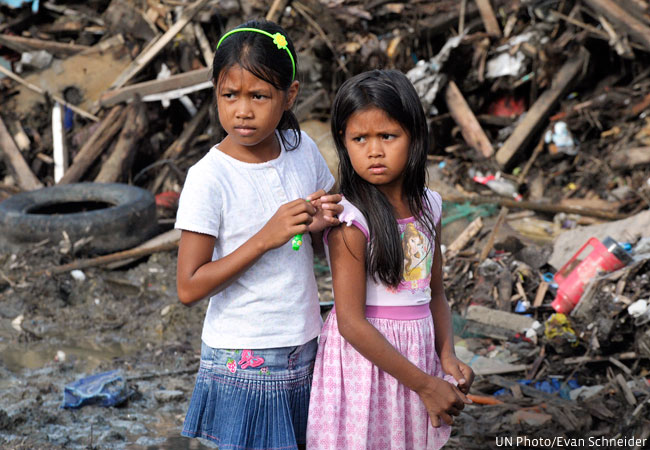 Two girls stand in front of some of the damage and debris left by Super Typhoon Yolanda/Haiyan in Tacloban, Philippines in 2013. (Credit: UN Photo/Evan Schneider)
"We do not face a choice between reducing poverty or addressing climate change, as the fossil-fuel companies maintain" write Gro Harlem Brundtland and Graça Machel in this piece in September 2015 warning of the dangerous threats climate change poses to the successes achieved by the Millenium Development Goals.
Read Securing a sustainable future
---
The number of environmental refugees and migrants will increase if urgent action isn't taken now.

Mary Robinson at the Cara Mineo Refugee Centre (Credit: UNHCR/Alessandro Penso)
"Migration is set to increase in the coming years, especially as the aggravating effects of climate change such as rising sea levels and extreme temperatures for people from their homes as their traditional livelihoods are no longer possible," warns Mary Robinson in February 2018 that calls on the international community to agree new ways of managing migration as our current situation is not sustainable.
Read Making migration work for all: developing a human rights-focused approach
---
Global action is crucial to prevent global temperature rises exceeding 1.5 degrees.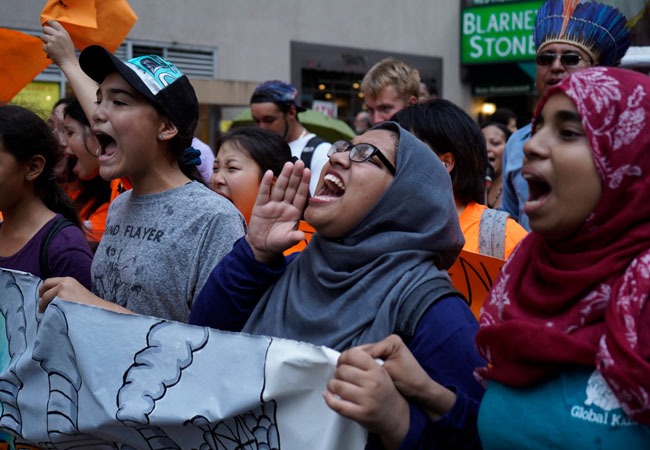 #RiseForClimate mobilisation in New York on 6 September (Credit: Cristián Cáceres Granda)
"Only concerted global action, based on the principles of fairness and equality, can tackle the challenge of climate change and produce solutions for an environmentally sustainable future" argues Martti Ahtisaari, highlighting the importance of maintaining multilateralism to overcome our greatest challenges, such as climate change.
Read Climate inaction: an unconscionable betrayal of future generations