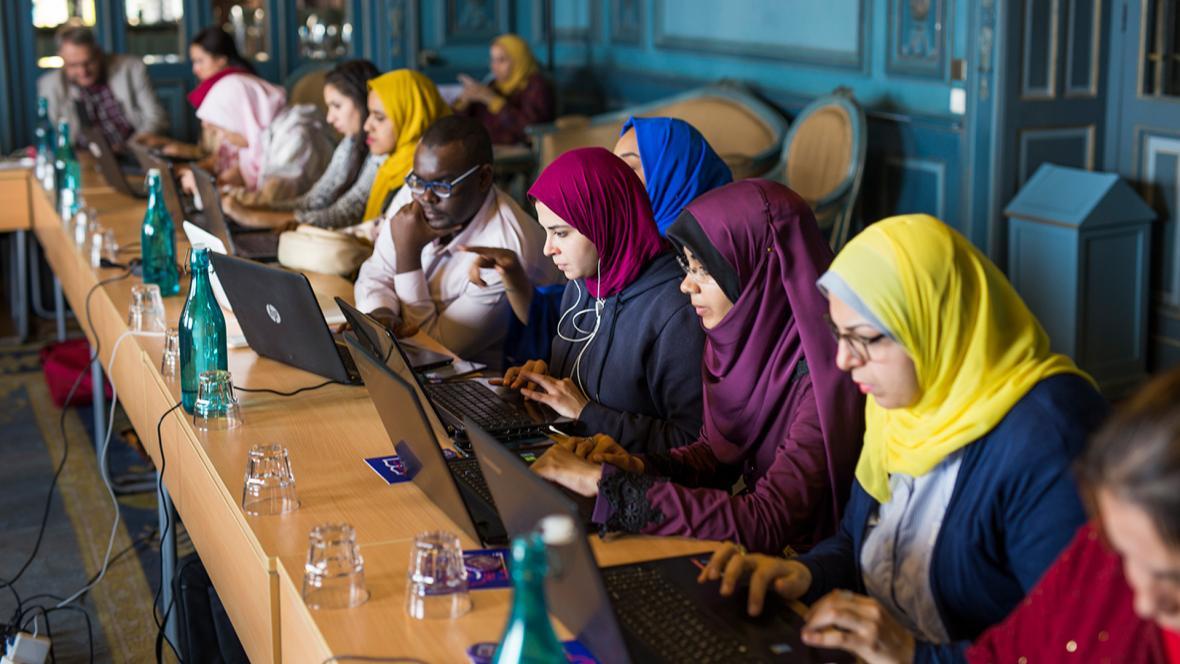 To mark International Women's Day 2023, The Elders have launched a
focus hub
to platform the voices of women working on the frontlines of peace-building in their countries and communities.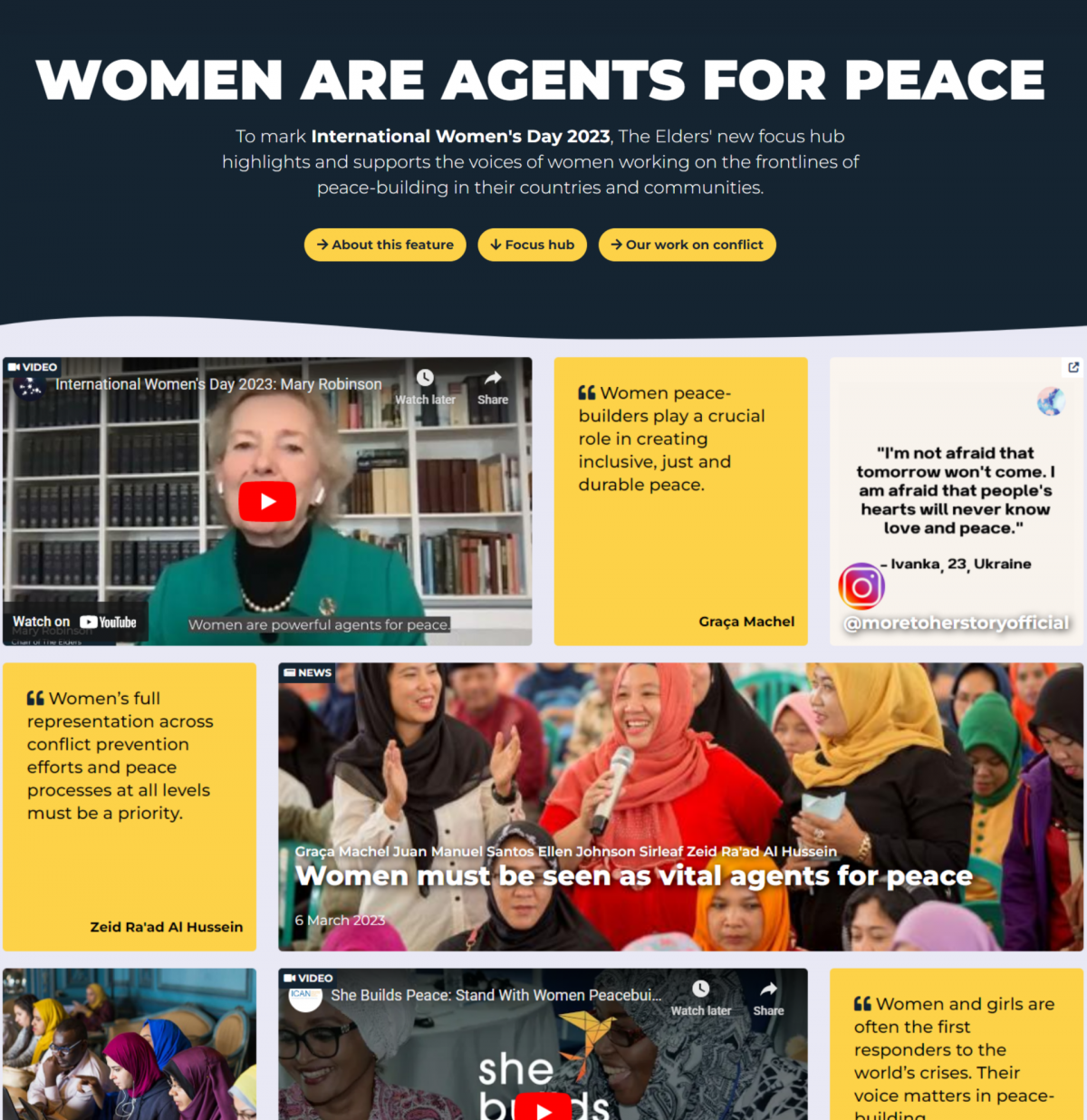 Explore the International Women's Day focus hub to find:
Special video recordings from Chair of The Elders Mary Robinson and Deputy Chair of The Elders Ban Ki-moon on the need for governments and institutions to support women peace-builders and ensure their safety.
Messages from Deputy Chair of The Elders Graça Machel and Elders Juan Manuel Santos, Ellen Johnson Sirleaf and Zeid Ra'ad Al Hussein on the vital roles women peace-builders play in achieving just and sustainable peace around the world.
Guest content from Sarah Little, journalist and founder of More to Her Story, featuring testimonies from women living in conflict-affected countries.
Videos from International Civil Society Action Network (ICAN), Fight For Humanity/Berghof Foundation, and UNDP Eurasia, exploring the importance of women peace-builders, the challenges they face, and the support they need to continue their critical work.
Guest blogs, podcasts and reflections from The Elders on women, peace and security from our archive.