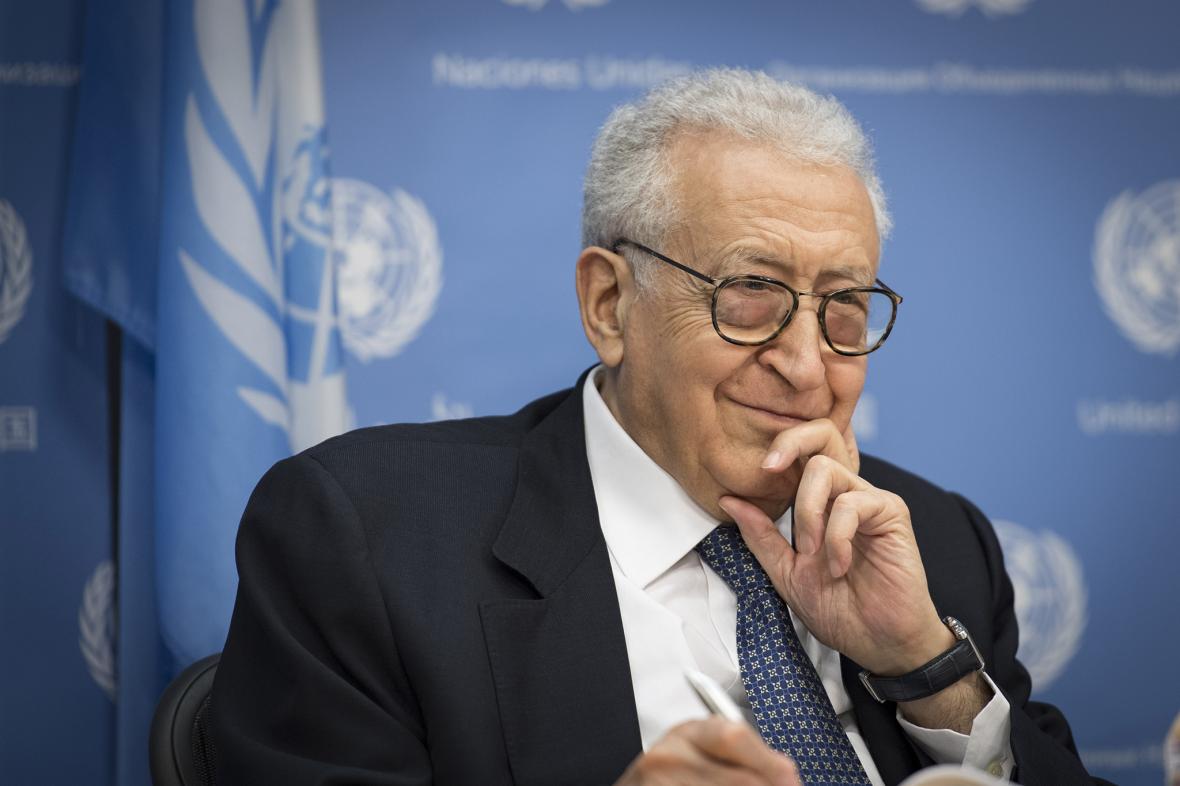 Lakhdar Brahimi reflects on the importance of working together to recover sustainably from the pandemic and combat other existential threats to humanity such as war and conflict, climate change and nuclear proliferation.
Dear Friends,
The start of 2021 has marked a new phase in the struggle against the COVID-19 pandemic that has cost nearly 2.5 million lives. As many countries have begun vaccinating their populations, we all hope that this "lost year" will soon be an unpleasant memory, but that will only come to pass if the global recovery from the pandemic is driven by fairness, equality and justice.
We have seen over the past twelve months how COVID-19 has exacerbated existing inequalities, especially for people already suffering multiple hardships in fragile states and conflict zones.
It is vital now that the world does not succumb to "vaccine nationalism" and other short-term measures that favour the privileged and wealthy - within countries and between countries and regions; if we have learned anything over the past year, it should be that in a pandemic, none of us is safe until all of us are safe.
Poverty, inequality and injustice - these three ills of human society did probably not directly cause the pandemic, but they certainly helped it spread. In my personal experience, they were both the cause and the consequence of the conflicts which continue to spread and grow around the world, and I was delighted to discuss these issues with Mary Robinson, our Chair at The Elders, in the latest episode of the "Finding Humanity" podcast.
The part of the world I come from - the Middle East and North Africa as it is called in "UN-speak"- is beset with all sorts of problems, and in general, these problems are not being handled that well. 2021 marks the tenth anniversary of the "Arab Spring", which raised huge hopes when it started in Tunisia in December 2010 and seemed to triumph less than one month later. Now, for most people, this is a bittersweet moment to recall both the bravery of protesters peacefully demanding greater freedom, and the extent to which early optimism has been replaced with deep doubts and even despair.
The region is receiving outside help and for that we must be grateful. But are our countries and people always receiving the right kind of help? The best help any external party can give in a conflict situation or peace process is to encourage the people at the heart of the situation to do what they think will improve the situation in their country. Pursuing the narrow and selfish objectives of external players, ultimately, does not even achieve those narrow objectives and will damage rather help the interests of the suffering people in the country in conflict, especially when those external players are working against, rather than with, each other: look at Libya, Lebanon, Syria, Iraq, Yemen and Afghanistan.
At the end of it all, the interests of all sides are better served when the interests of the country in trouble are put first and all external actors cooperate with, rather than compete against, each other. It never helps but hinders efforts to reestablish peace in a zone of conflict when foreign intervention brings in a number of external players who, rather than acting in the true interests of the people they were claiming to help, actually use their country as a cockpit for costly proxy wars.
This is why the Elders remain strong believers in the principles of the United Nations and have called again and again for the return to a renewed, fair and just multilateral system, even if reality often falls far short of these ideals.
It is only through working together in a spirit of solidarity and mutual respect that we can hope to build peace, recover sustainably from the pandemic and tackle the other great existential challenges facing humanity such as climate change and nuclear proliferation.
---
Adapted from The Elders' monthly newsletter. Sign up for regular updates here.