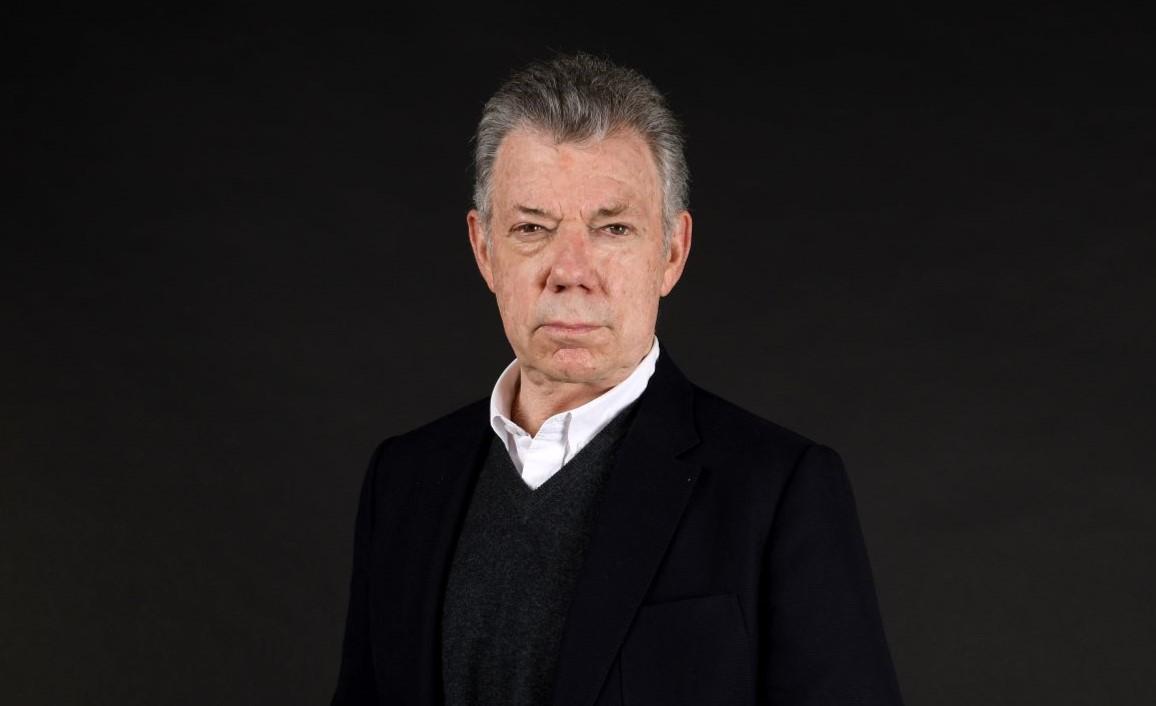 In an op-ed for the Financial Times,
Juan Manuel Santos
calls on World Bank and IMF governors to take the "historic opportunity to address the triple crises of climate, debt and poverty."
This article was first published in the Financial Times.

World Bank/IMF governors meeting in Washington this week have a historic opportunity to address the triple crises of climate, debt and poverty. They should restore trust in multilateralism by setting a high level of ambition for the international financial institutions (IFIs) to turbocharge their work addressing some of the world's biggest challenges.
The challenges are urgent. An annual $1tn of external finance would help developing countries protect their people from growing climate impacts, transition their economies and restore nature. But a 2009 pledge of $100bn a year has still not been met. Meanwhile, 60 per cent of low-income countries are in, or close to, debt distress. The economic shocks from the pandemic and Russia's war on Ukraine exacerbate inequality. The World Bank estimates that nearly 100mn more people now live in extreme poverty than before the pandemic.
World Bank governors look set to make incremental changes, perhaps $5bn in extra annual lending — nowhere near the tripling of resources necessary. Given the front-loading of loans for Covid, lending may actually decrease next year and, with resources scarce, differing shareholder views on IFI priorities risk worsening global mistrust.
The sheer scale of need demands a paradigm shift. The international response must be much bigger. We need more private capital invested in developing countries, and more international public money to both facilitate that investment and supplement domestic resources. But the cost of capital for most developing countries is too high, the international system for helping those with debt difficulties isn't working, and the richer nations don't want to put enough money into solving problems they have partly caused.
The IFIs are the most efficient way to finance both national development and global public goods. Yet they are conservative and disinclined to innovate at scale. We need more IFI lending, mobilising as many extra resources as possible while protecting the poor. Ideas for how to do this include making better use of existing IFI capital, capital increases, more concessional finance, more private investment, creative use of the IMF's special drawing rights to lower interest rates, innovative taxes on those who profit most from fossil fuels. Some of these may carry risks — but the risks to us all of inaction on climate, pandemics and poverty are enormous.
With enough additional money, it's easier to resolve the supposed trade-offs of climate versus development, and national priorities versus global public goods. It is not a choice of a healthy economy or a healthy planet. We can't have one without the other. Nor should the countries that have done least to cause climate change get fewer resources for their priorities. Let's have zero emissions and zero poverty.
Decisions about exactly how to spend extra IFI resources can come later. The task now is to build confidence that an ambitious deal can be brokered. Announcements from these spring meetings will be a small step. The appointment of a new World Bank president this year will be an opportunity to change the conversation about bigger steps.
Balanced deals involve global political leadership. There are ample opportunities at international meetings this year. But all will fail unless a transformational package is negotiated to meet the concerns of all countries. Ultimately the big decisions are for shareholders. With other multilateral institutions stuttering, and great power rivalries jeopardising so much, we need the IFIs to help solve the world's economic problems more than ever — and the political will for them to scale up dramatically.
The theme of the World Bank/IMF meetings is "reshaping development for a new era". Leaders who build the global alliance to deliver prosperity for people and planet will earn the world's gratitude for many years to come.