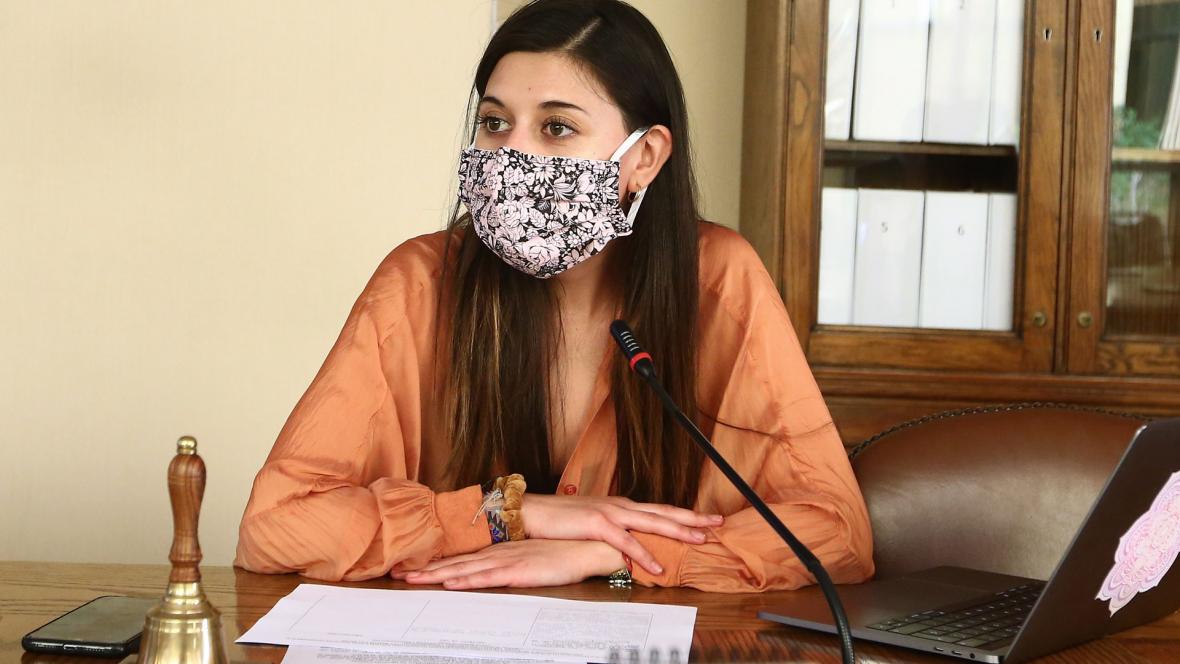 The recently published Taskforce for Justice report Justice for All and the Public Health Emergency sounds the alarm over the human rights crisis posed by the coronavirus pandemic.
Hina Jilani, as co-chair on the Taskforce for Justice, provides a foreword for this report, reflecting The Elders' focus on access to justice and their concern that COVID-19 is widening the justice gap. The Elders echo the report's call for an effective justice response ensuring that emergency measures are enforced fairly, all groups are protected from violence, and future disease containment phases are considered in line with human rights standards.
The COVID-19 pandemic is an unprecedented global emergency. It both worsens existing justice deficiencies and introduces new challenges to achieving justice for all (SDG16).
COVID-19 is not just a health crisis, but a human rights crisis. Justice actors face daunting responsibilities as they design, implement, and enforce new measures to prevent the spread of infection. Emergency orders, laws, regulations and directives are being enacted in haste. Measures that heighten the risk of human rights abuses can undermine trust, at a time when the justice system most needs to maintain the public's confidence. Justice systems and justice workers are on the frontline of this pandemic.
In the Justice for All report released last year, the Task Force on Justice (co-chaired by The Elders) noted that 1.5 billion people had a justice problem that they could not resolve. Now as well as before the pandemic, marginalized communities – already poorly served by justice systems – face the highest risks, as do vulnerable groups, such as migrants, detainees, women and girls. The pandemic is widening the justice gap, with a sharp increase in the problems that many people face and the capacity of justice actors to respond declining.
Frontline justice workers are an essential part of the COVID-19 response, such as engaging communities on preventative practices and access to health services, providing legal advice services to victims of domestic violence and helping ensure human rights and accountability. However, many grassroots justice groups are finding it difficult to access funding and they need to be included in recovery and response efforts.
In a foreword co-authored by Hina Jilani - a Taskforce for Justice co-chair, Willy Mutunga and Jeroen Ouwehand, the authors highlight that
"justice systems and justice workers are on the frontline of this pandemic."
Noting that an effective response will enable societies to overcome the pandemic fairly and build the foundations for recovery, the authors also warn of the human cost of a failure of leadership.
It is clear that people-centered justice approaches must take centre-stage and ensuring this could help societies manage the immense institutional, social, and economic fallout from the pandemic.
The Justice for All and the Public Health Emergency report outlines the urgent need for an effective justice response. These include:
Enforcing emergency measures fairly;
Protect people from violence;
Embrace partnerships
Reduce demand on justice systems;
Increase innovation and smart working;
Protect the justice workforce;
Prepare for future disease containment phases
Of particular concern is that since the outbreak of COVID-19, violence against women and girls (VAWG), and particularly domestic violence has intensified. This underscores the need to invest in legal aid and proactive outreach to victims of abuse, and create safe spaces for people at risk of gender-based and domestic violence.
While COVID-19 is a threat to us all, this does not mean it affects people equally. As Mary Robinson recently outlined, inequality is being exacerbated by COVID-19. Those groups who already face the greatest risk of injustice are most vulnerable. Such groups include migrants, detainees, women, children, and marginalised groups and communities. A renewed commitment to Justice For All could prevent further exclusion.
This is why The Elders call on the justice community to work together to resolve the problems the COVID-19 pandemic is creating, to prevent injustices from occurring, and to use justice as a platform for people to play the fullest possible role in their economies and societies.
Find out more about Justice for All and the Public Health Emergency and read the full report here.