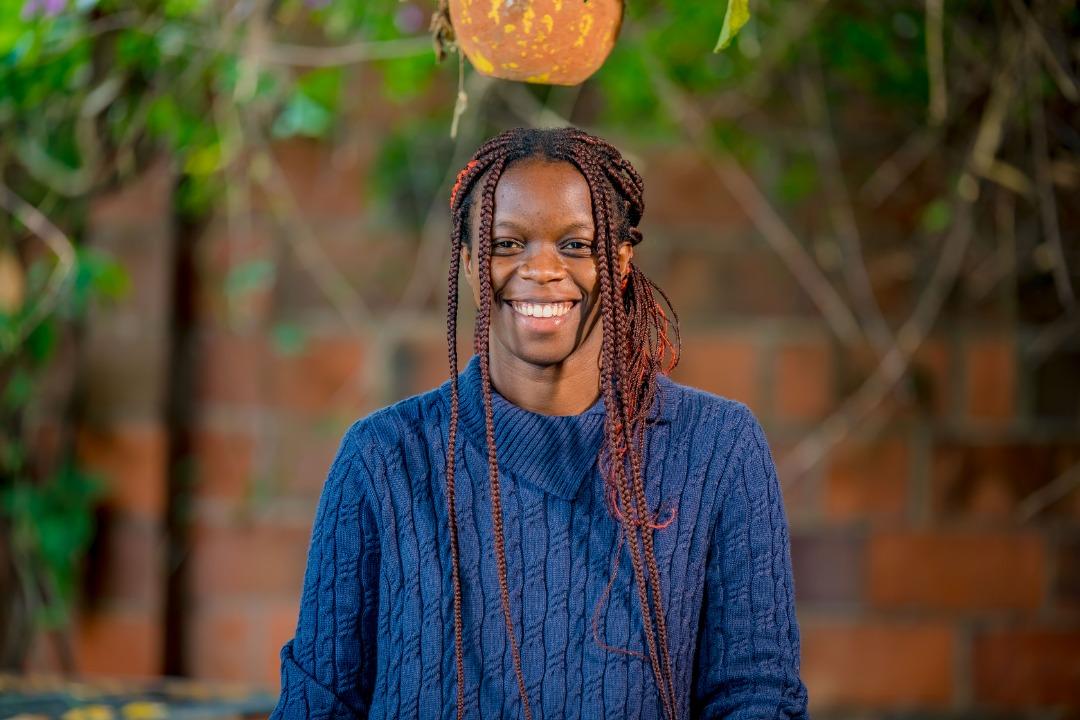 As she witnesses the impact of the climate crisis in Rwanda and around the world, Ineza Umuhoza Grace explains that loss and damage financing and solidarity are needed now to address climate injustice.
This blog is the third in The Elders' 'Beyond Declarations' Climate Blog Series 2022 and features an introduction by Hina Jilani, pioneering lawyer and pro-democracy campaigner:
"The recent destructive flooding in my home country of Pakistan should act as a wakeup call to the global community: rich countries must speed up efforts to put in place dedicated funding for loss and damage caused by climate breakdown. The large majority of people affected by loss and damage are the poorest of the poor, and for those people a commitment to 'more dialogue' is utterly insufficient. In her blog, Ineza Umuhoza Grace cuts through to the reality of climate injustice: the historical disregard of industrialised nations; the impacts of climate change in Rwanda; the younger generation who will inherit a planet of multiplying dangers.

COP27 is a crucial moment for leaders to put in place tangible solutions to unlock funds to address climate loss and damage. Ineza's words are a rallying call, showing us that we can all play a part in tackling the climate crisis by holding leaders accountable, taking collective action, and standing in solidarity with those fighting for change."

- Hina Jilani
Climate change is not a future-threatening scenario that the world is waiting to experience. Past calls for climate action were projecting climate change as a future challenge, demanding countries take action at some point in the near future. But with their failure to act firmly, we are forced to demand action now!
Historically we can trace back and learn who largely contributed to the climate crisis. The IPCC Sixth Assessment Report showcased that the climate crisis is caused by anthropogenic, or human, activities that emit greenhouse gases in the atmosphere. Scrutinising this, we know that some nations, communities, industries, and individuals have consistently disregarded the fact that their actions have, and continue to, ruin our planet.
The current youth generation are on a path to inheriting a planet that offers no tangible hope for a sustainable future for the people, biodiversity, culture, or economy. Although the negative impacts of climate change affect every community, people in the global south are the ones more vulnerable as these climate challenges interlink with other social, racial, gender and economic injustices.
My name is Ineza, and I am an eco-feminist and impact-driven actor in the climate change sector. My country, Rwanda, is prone to the negative effects of climate change such as flooding, erosion, intensive rainfall, drought, and landslides among many challenges. In 2020, we experienced intensive rainfall that affected hundreds of Rwandan communities, especially women and children. In 2021, we lost more than 4,000 hectares of agricultural land that affected the agricultural sector which plays a major role in the GDP of our country. In 2022, drought, landslides, and flooding are all occurring constantly. These are few examples, but these negative impacts are more extreme across the global south community. Just look at what is happening in Pakistan, Sierra Leone, China, South Africa, Uganda, and other regions.
There is a need to take active action to address the negative impacts of climate change, which refers to loss and damage within the international framework on climate change. Loss and Damage is defined as the negative impacts of climate change that we can not adapt to or mitigate. Since 1992, small island countries have advocated for the need to address loss and damage. This call was later joined and reinforced by global south countries as the empty promises and climate inaction were paining the well-being of the countries, their communities, and the planet in general.
I am honoured and grateful to be part of the generation that doesn't want to blame past mistakes but instead wants to be an active stakeholder in climate action. I am part of the Loss and Damage Youth Coalition, aiming to create a borderless partnership of youth taking action to address loss and damage. We achieve our vision by strategically advocating for the need to address loss and damage while being a platform to share the lived experience of communities at the forefront of climate change and enhancing the ability of youth to understand the process of holding leaders accountable on national as well as international levels. We started in 2020, and today we are a coalition of 450+ members from 41 countries with a straightforward message: "We need Loss and Damage Finance Now!".
We can all be actors to create tangible hope for the current and future generations. You do not have to be an expert on climate change. You can learn more about the reality of climate change impacts, lend your voice to the voice of the many as we demand climate justice, and be ready to present the voice of those who are unheard in the rooms where they are not invited.
---
Ineza Umuhoza Grace is an Eco-Feminist and impact-driven actor in the climate change/environment sector and a junior researcher in the field of climate change, based in Rwanda. She believes in the power of sharing community voices and concerns to achieve climate justice. She is the co-founder and global coordinator of the Loss and Damage Youth Coalition, a coalition of 400 plus youth from 40 plus countries advocating and taking concrete action in addressing loss and damage. She is also the founder of The Green Protector, a Rwandan NGO aiming to increase active youth participation in protecting the environment.
Views expressed are those of the author and do not necessarily represent those of The Elders or The Elders Foundation
'Beyond Declarations' Guest Blog Climate Series 2022
Learn more about climate challenges and solutions from women leaders on the frontlines of the climate crisis in Africa.